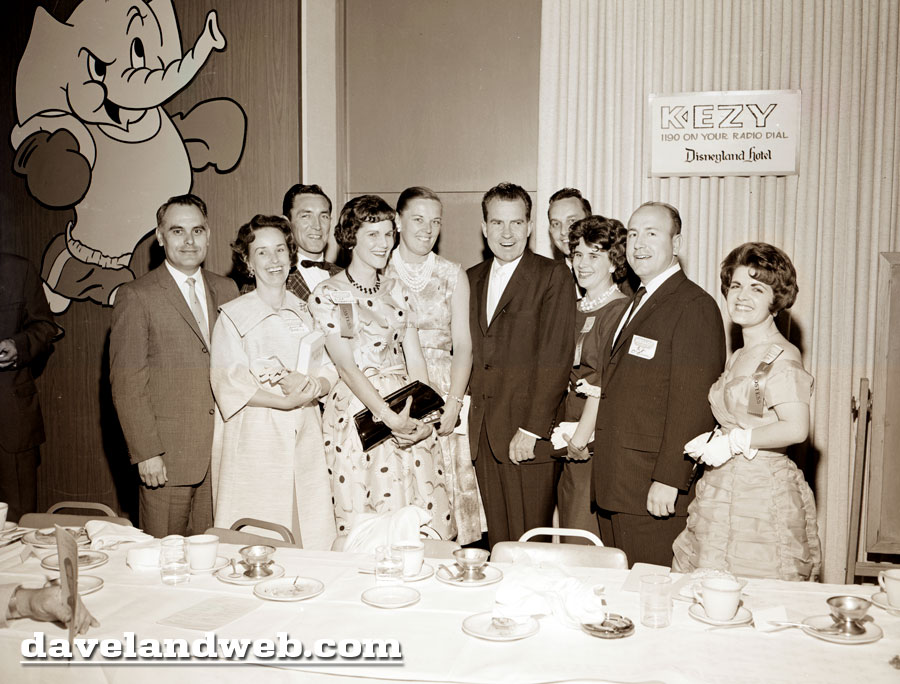 Running for Governor of California, Richard Nixon and can be seen here at the Disneyland Hotel on April 27, 1962 at the Orange County Nixon Committee Dinner. Note the "Boxing elephant" (Dumbo) image to the left and the KEZY radio / Disneyland Hotel sign to the right of the photo. KEZY AM 1190 went on the air in 1959 with studios at the Disneyland Hotel. It was first known as K-EZY, or K-easy, due to its easy listening music format. People could see the small studio as they entered the front of the Disneyland Hotel on West Street. In the late 60s, KEZY moved to a larger complex located (coincidentally) at 1190 E. Ball Road in Anaheim, near the intersection of Ball & East Street.
Nixon ran for Governor of California in 1962 after losing to John F. Kennedy in the 1960 Presidential election; Nixon lost this election as well.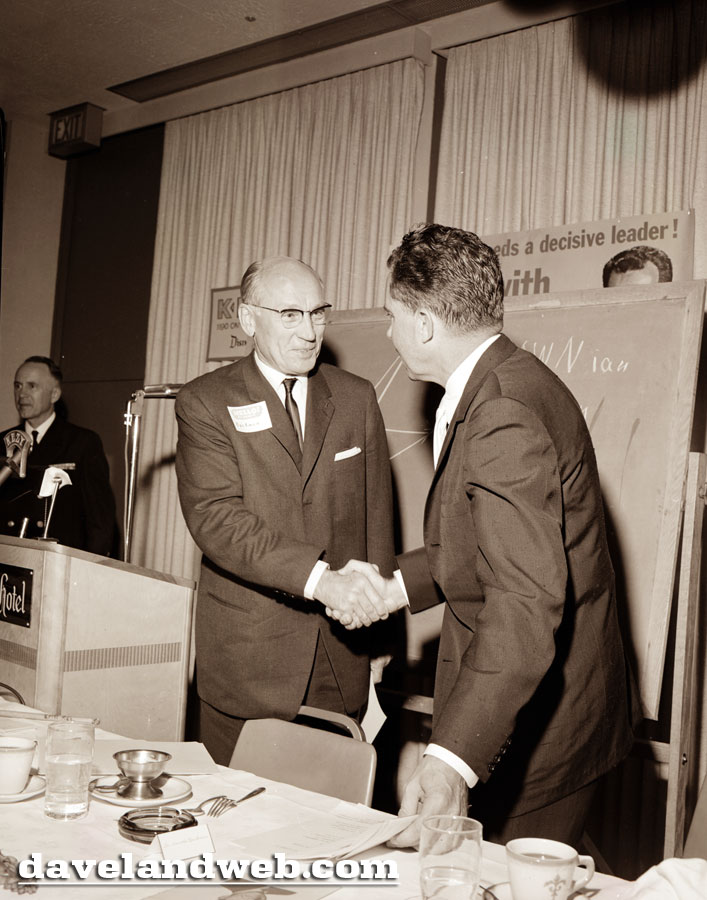 See more vintage & current Disneyland Hotel photos on my
Disneyland Hotel web page.