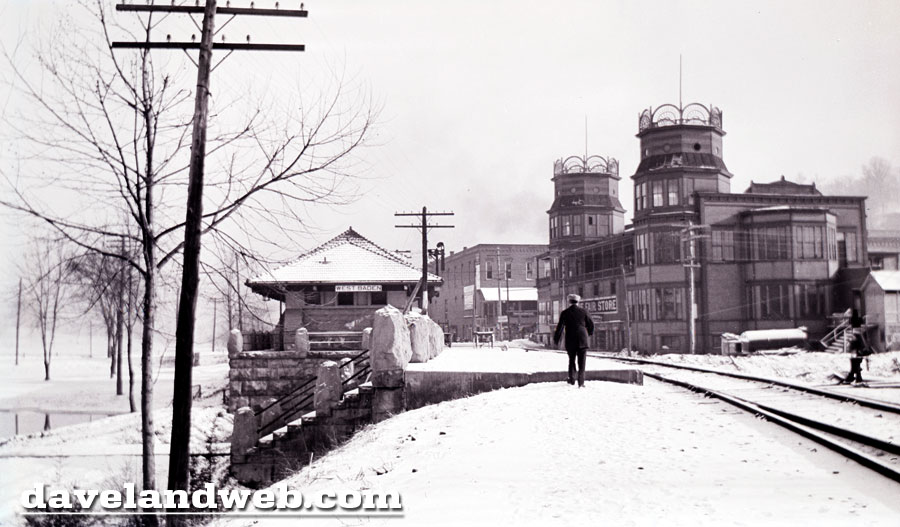 At the turn of the century, The West Baden Springs Hotel in southern Indiana, was known as the Eighth Wonder of the World. Guests arrived from Chicago & Louisville by train at the very depot shown in vintage shot #1.
The hotel and its grounds were also dubbed the Carlsbad of America, since guests could partake of the waters and cure themselves of all sorts of diseases, just like the mineral springs in Carlsbad, Germany. Carlsbad (or Karlsbad) is a German placename meaning "Charles's Spa," named after Charles IV, Holy Roman Emperor (1316–1378).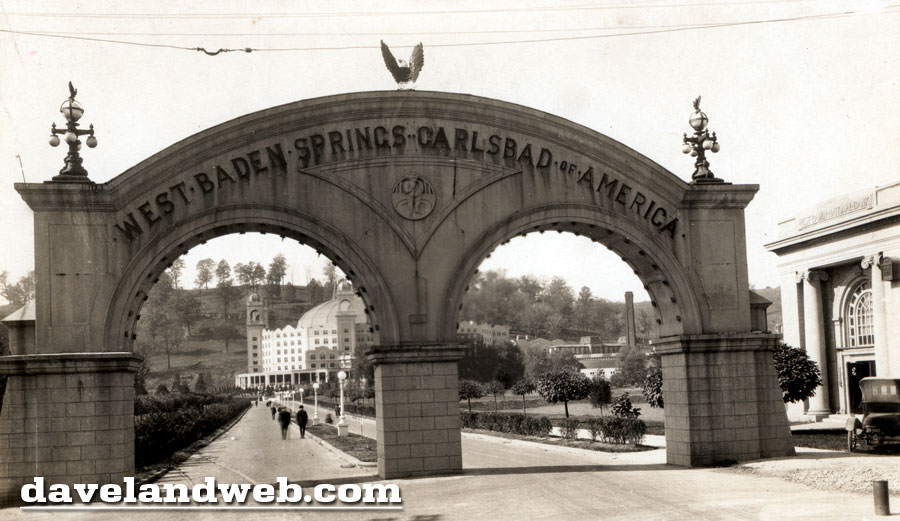 Seen in the background here, the centerpiece of the hotel was its domed atrium. Up until the construction of the Houston Astrodome (1965-1999), the West Baden Springs Hotel had the largest freespan dome in the world.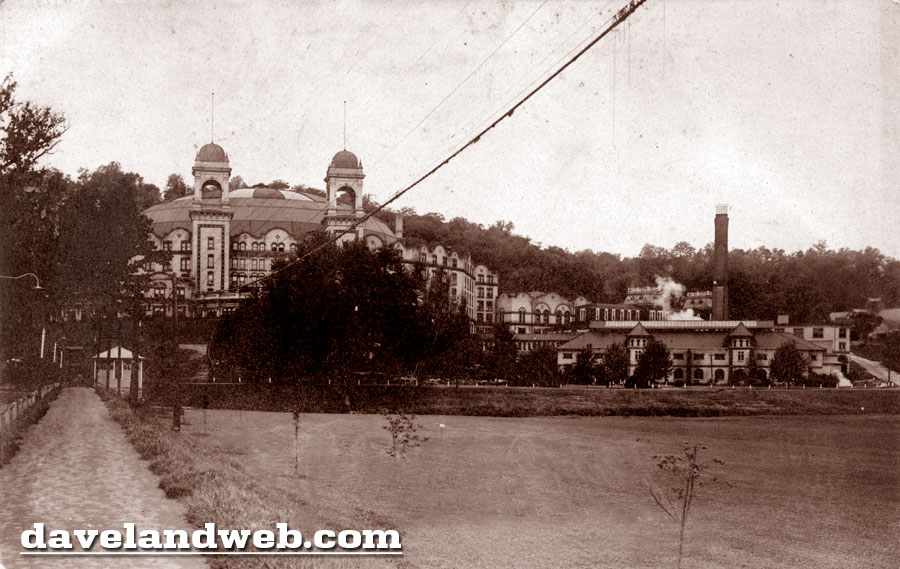 Even the lobby was a marvel to behold, with its beautiful tiled floor and second story writing area. Just perfect for penning a few postcards to send home to the family!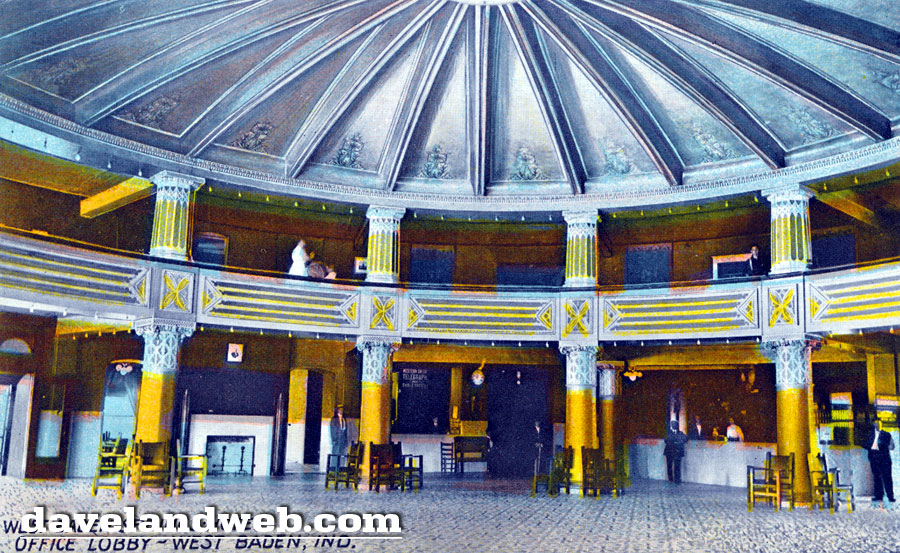 This all encompassing resort had its own hospital, opera house, and even an indoor swimming pool, seen here in this hand tinted vintage postcard.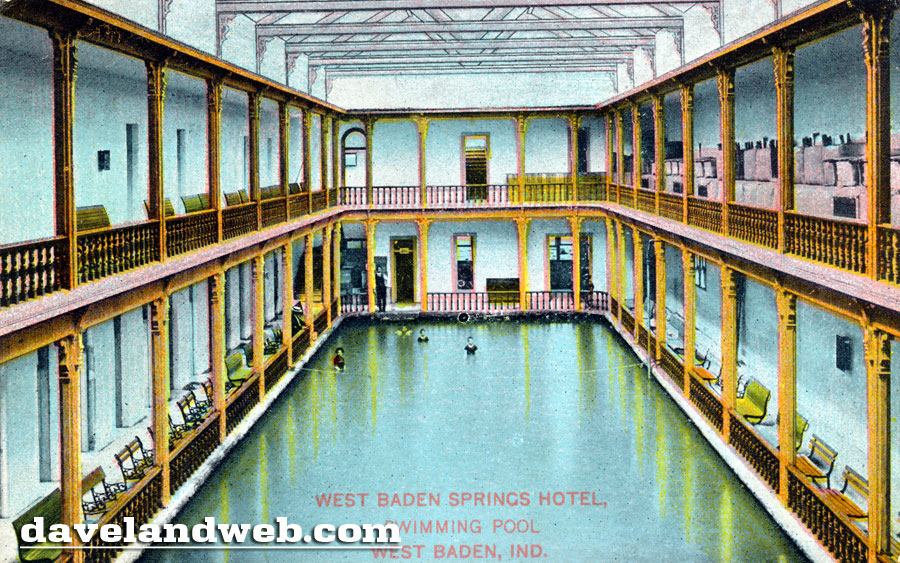 Physical exercise could also be achieved on the hotel's outdoor bicycle track, which had a baseball diamond smack dab in the center of it. Many a baseball team held their spring training here at the hotel. During the evening, the bicycle track was converted to a walking area where guests could walk off their multi-course dinners.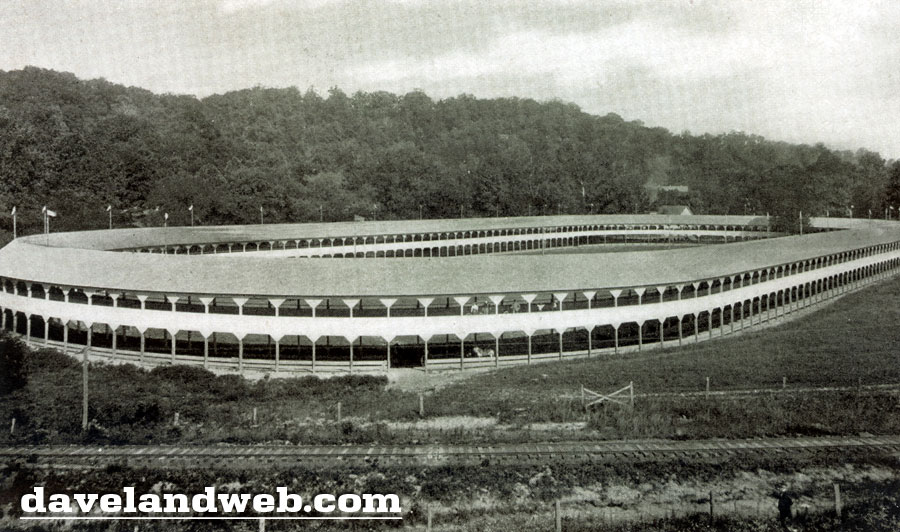 Here is a photo of the water wagon that patrolled the property, dispensing the delicious sulfur water from the springs that promised to cure a multitude of illnesses.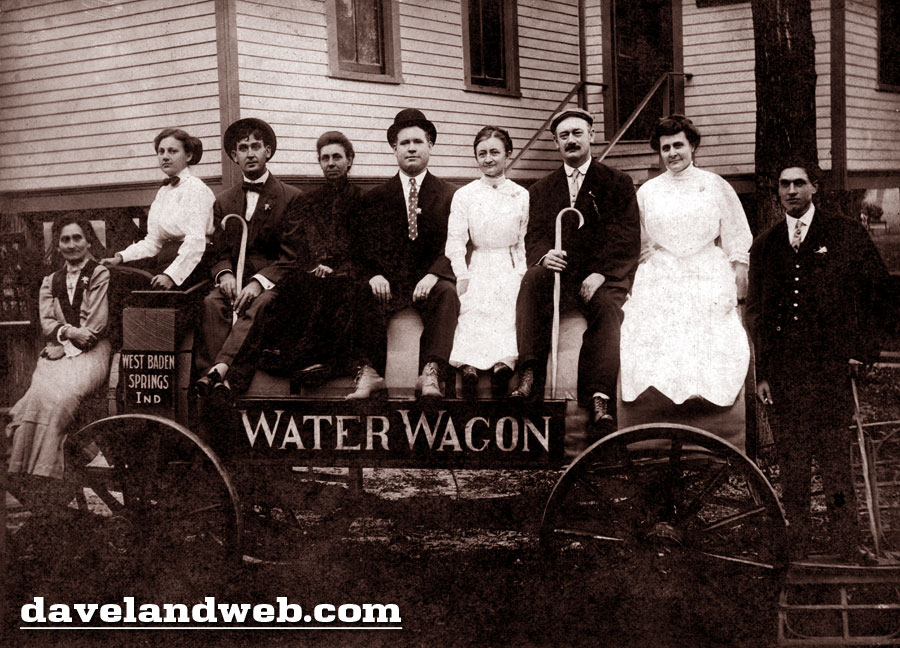 The gardens were beautiful; in this shot, you can see Sulfur Spring House No. 7 (known as The Sprudel Spring) at left, with the bowling alley to the right.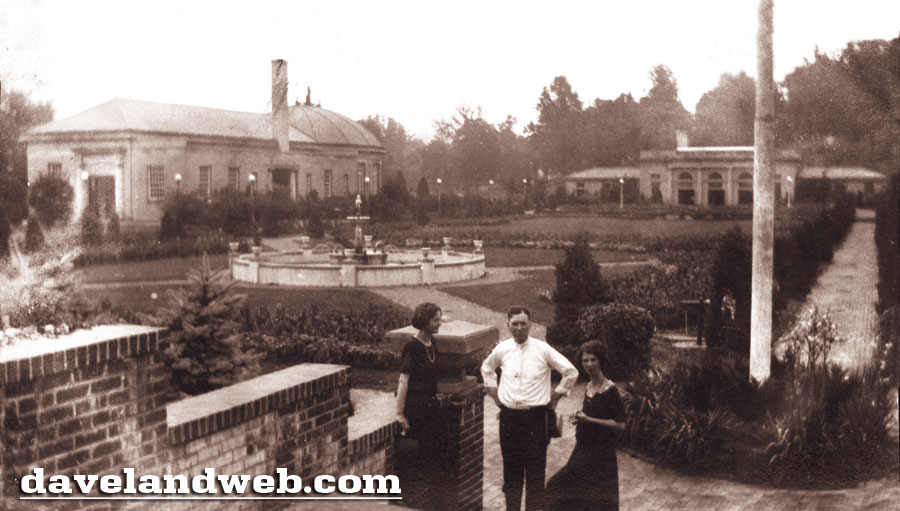 The interior of the Sprudel Spring, where you could get your sulfur water on tap, either hot or cold!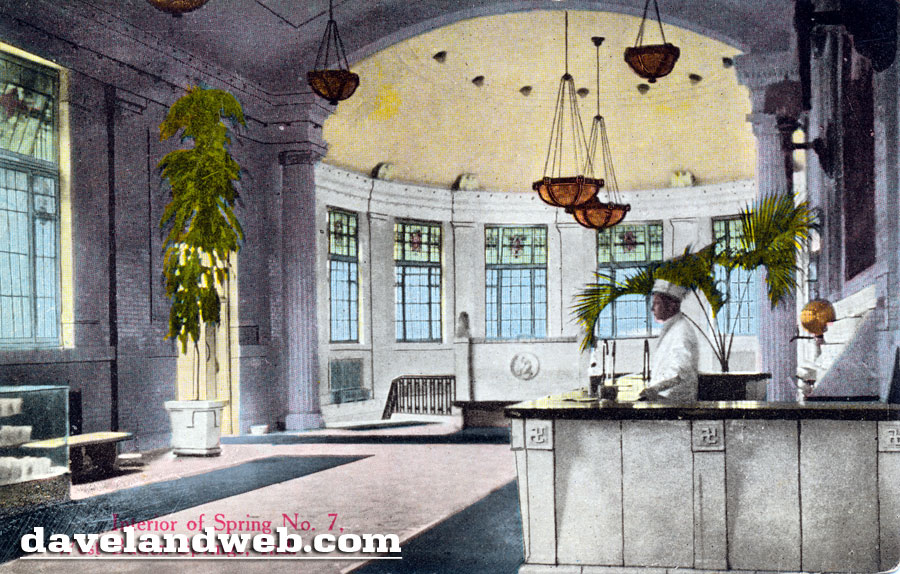 Downstairs, you could use a ladle to get your water directly from the spring. Oh the smell...if you've ever been near a sulfur spring, it is the same stench as rotten eggs. And to think people paid good money to drink this crap!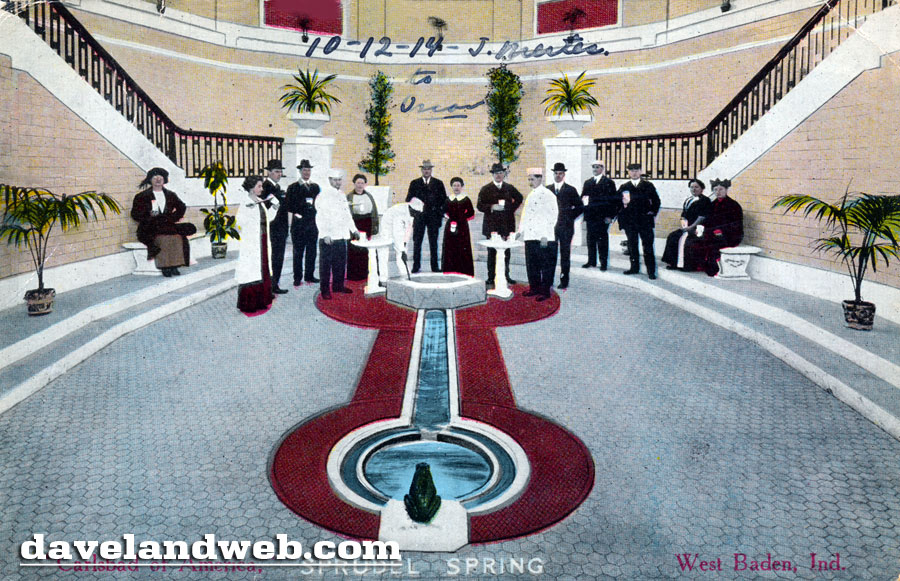 The owner of the hotel wasn't Catholic, but he was a good businessman, so in order to increase the guest count, he had a Catholic Cathedral built on the hill next to the hotel.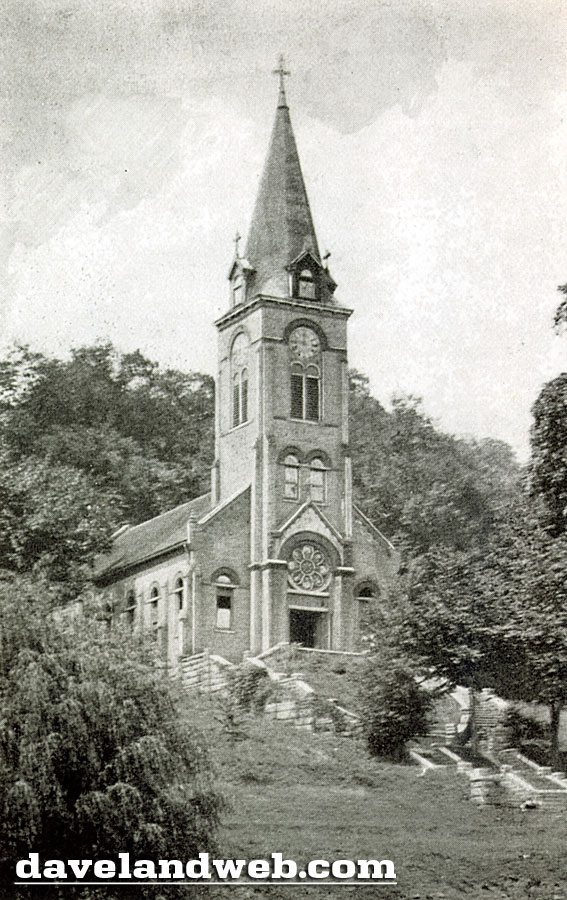 One of the many walking paths on the property.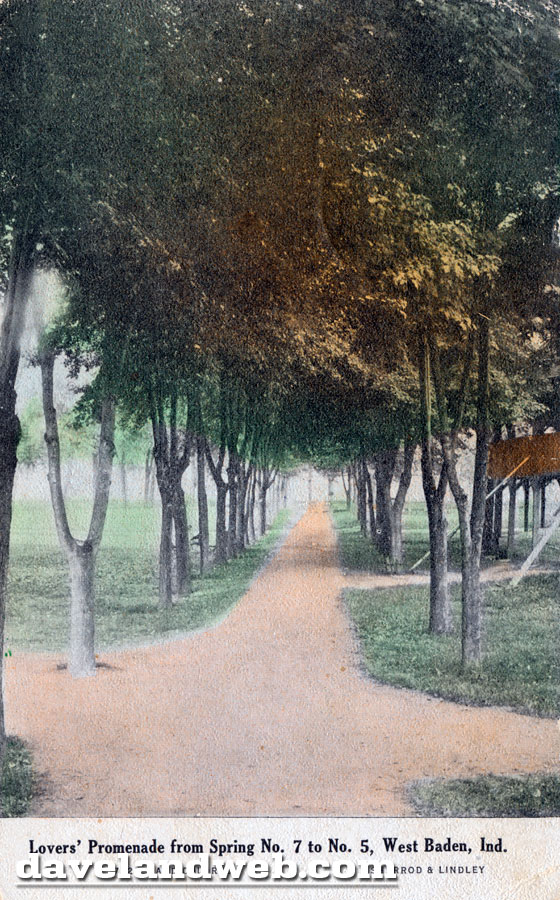 Sadly, this successful hotel went to ruin after the great Stock Market Crash of 1929. Part two follows next week.
See more vintage & current West Baden Springs Hotel photos on my
WBSH web page.