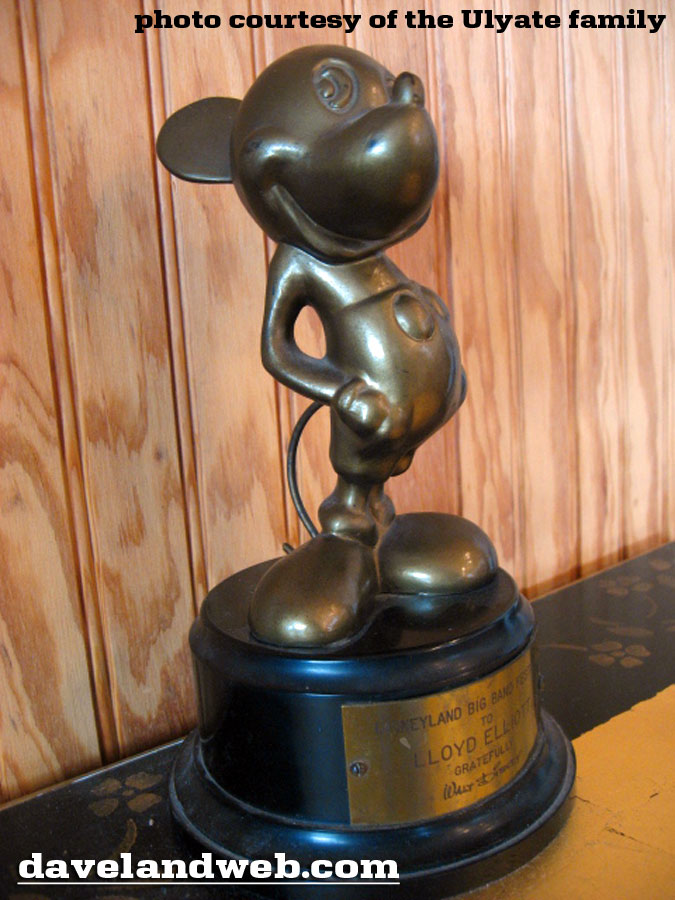 Once again, The Ulyate family comes through with some more cool stuff. Today's post shows The Mousker that Lloyd and Bill Elliott received. As Holly relates:
The Elliott Brothers were also an important part of Disneyland's Big Band Festivals which began in 1961. Benny Goodman, Count Basie, Lionel Hampton, Buddy Rich-they all graced the Carnation Plaza Gardens bandstand as well as other locations around the park. Sometimes multiple bands were booked for one weekend, sometimes one band would be booked for an entire week. The festivals were wildly popular with park goers! Lloyd and Bill both received Mouskers from Walt in appreciation of their contribution to the event. (A Mousker was Walt's version of an Oscar statue).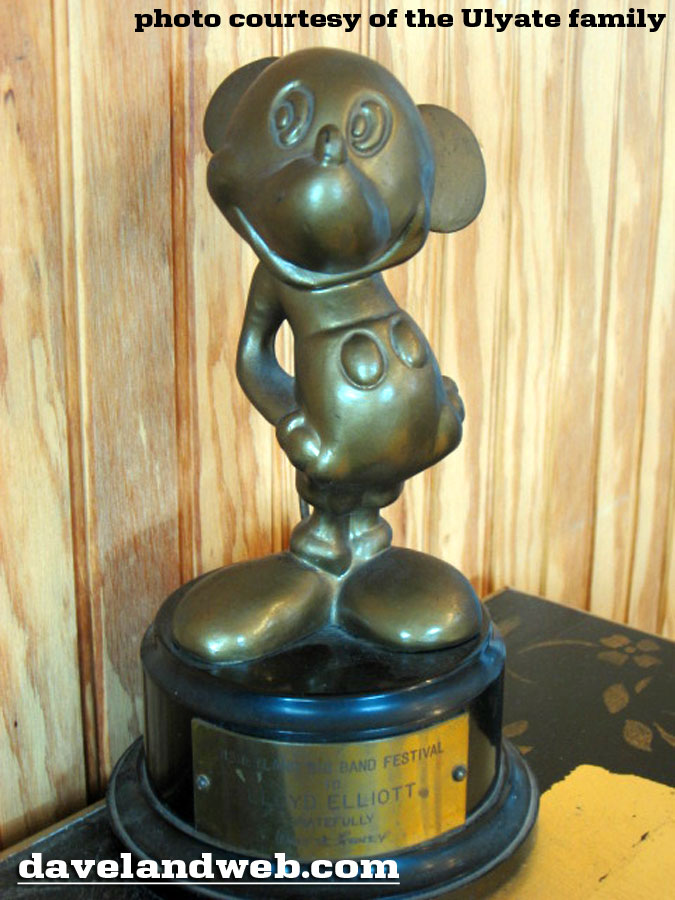 Meanwhile, I discovered yesterday that The Punchy Players have been at it again. Here's their version of The Mary Poppins Screen Tests:
See more vintage & current Disneyland Plaza Garden photos on my Disneyland Plaza Garden web page.