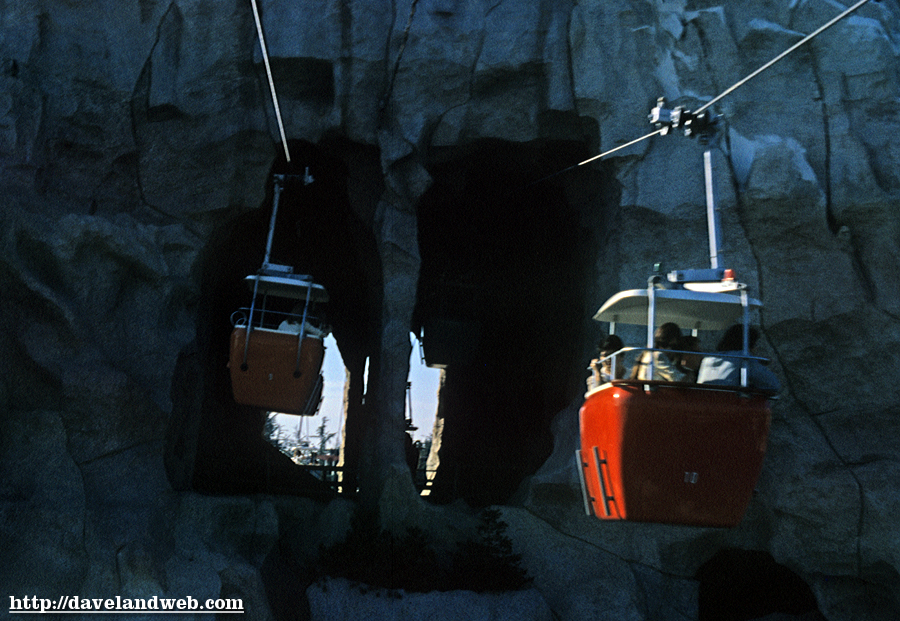 It may be hard to fathom to a Disneyland guest of today, but at one time, you could actually fly through the Matterhorn. Today's post attempts to simulate what a guest would have seen from their Skyway bucket as they floated from Tomorrowland to Fantasyland.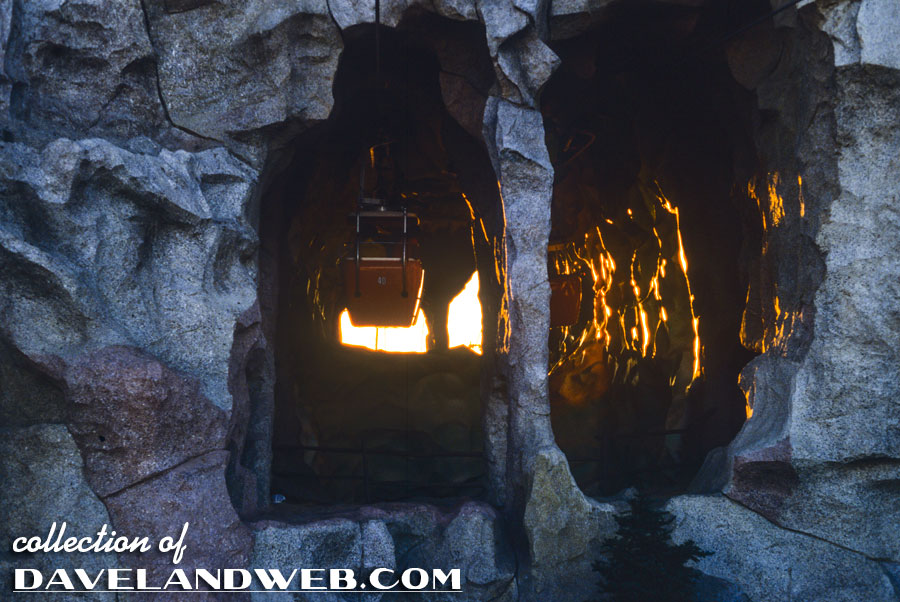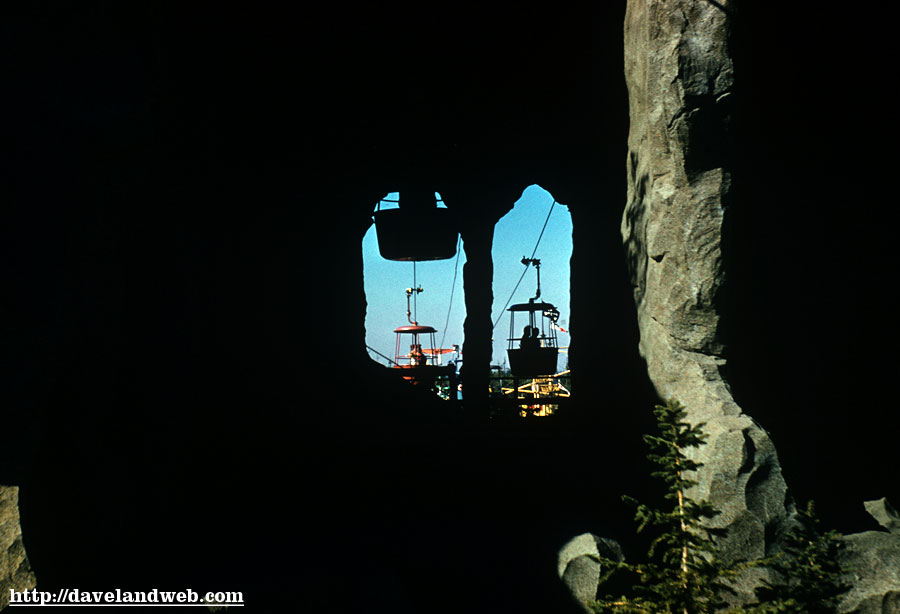 The next two shots, showing the walkways and racing Matterhorn bobsleds, could not be duplicated today.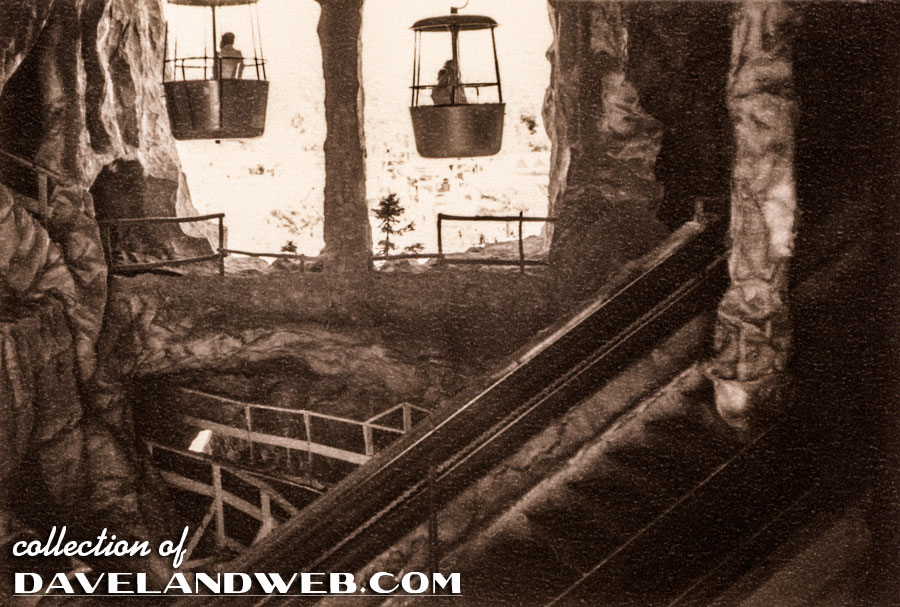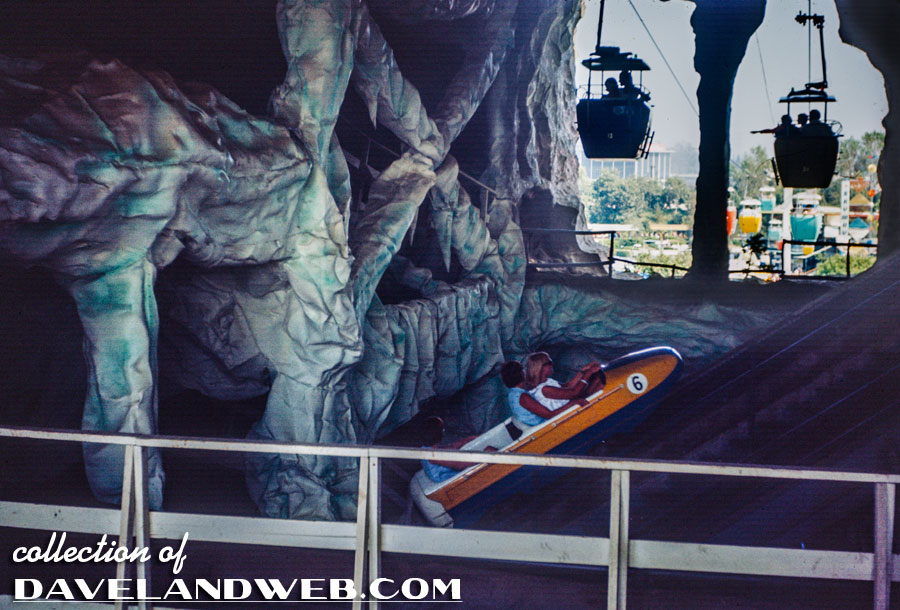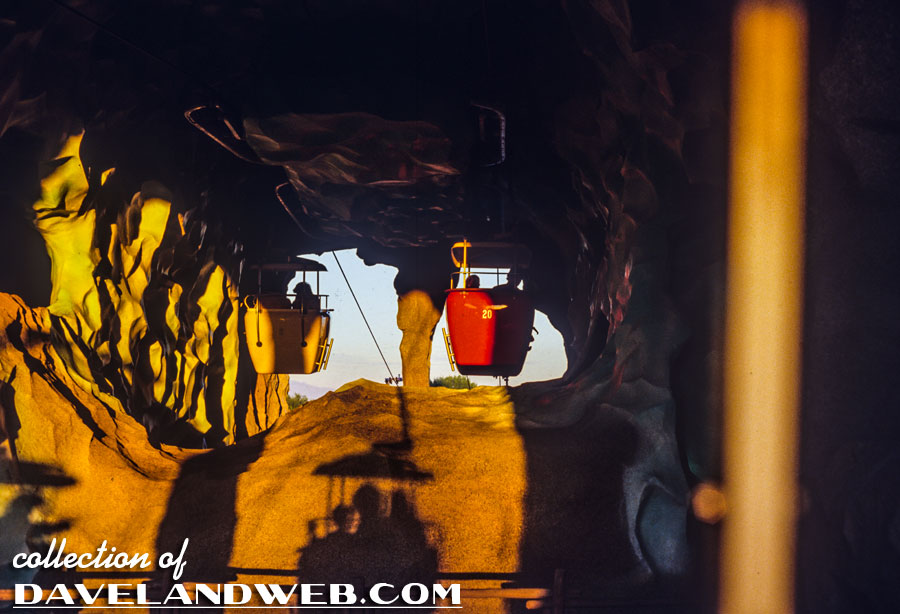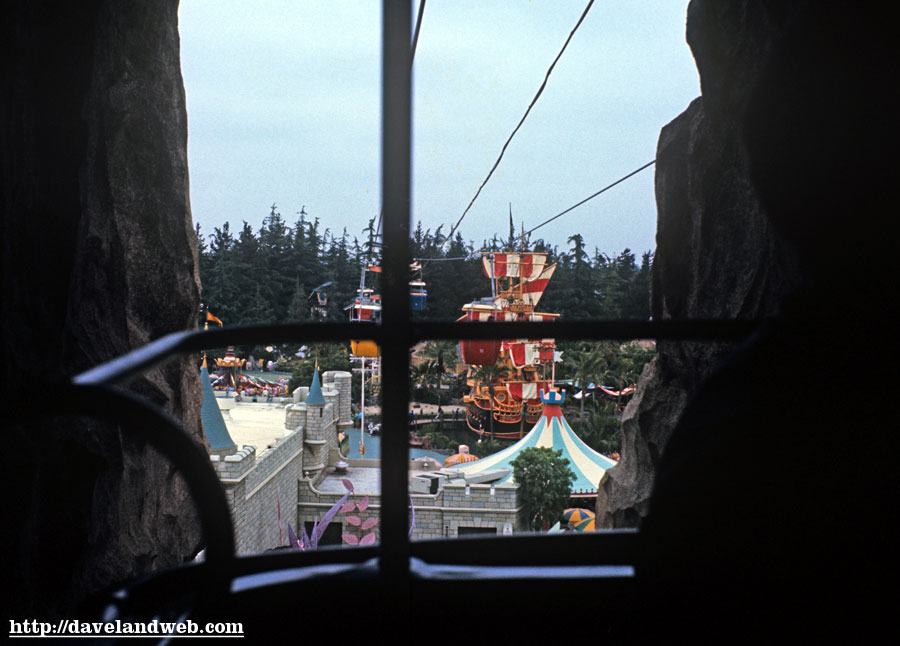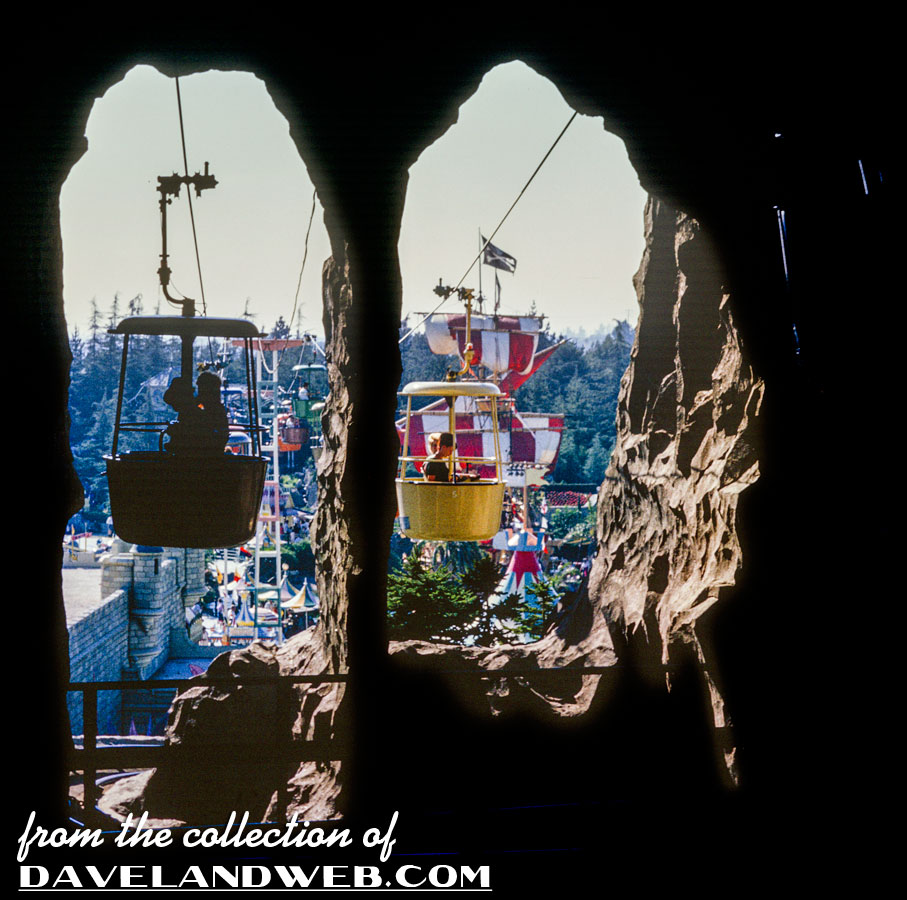 I can almost taste that Tuna Boat now as my Skyway bucket floats towards the Fantasyland station!
See more vintage & current Disneyland Skyway photos on my
Skyway web page.