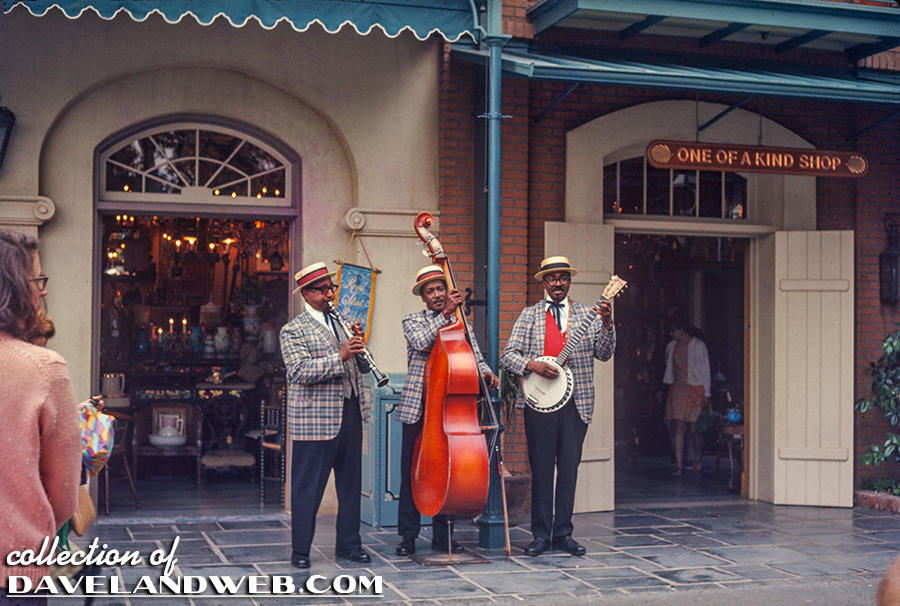 This recently acquired shot of the Royal Street Bachelors in New Orleans Square, circa 1969, provides a number of great closeups.
Playing in front of the One Of A Kind shop, there is an interesting array of merchandise behind the Bachelors. Let's look in: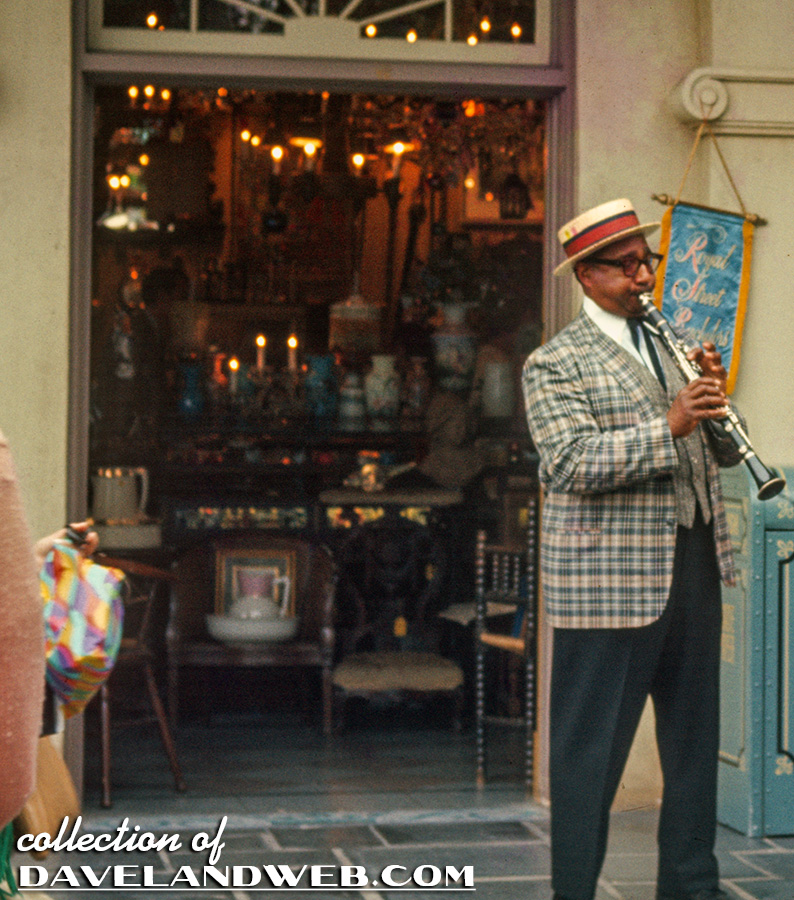 Opening in 1966, this unique retail location was basically an antique store. There were no rows of mass-produced Disneyana; instead, guests could rummage through "one-of-a-kind" items such as jewelry, clocks, and other treasures from the past.
Here's another New Orleans Square shot from the same batch: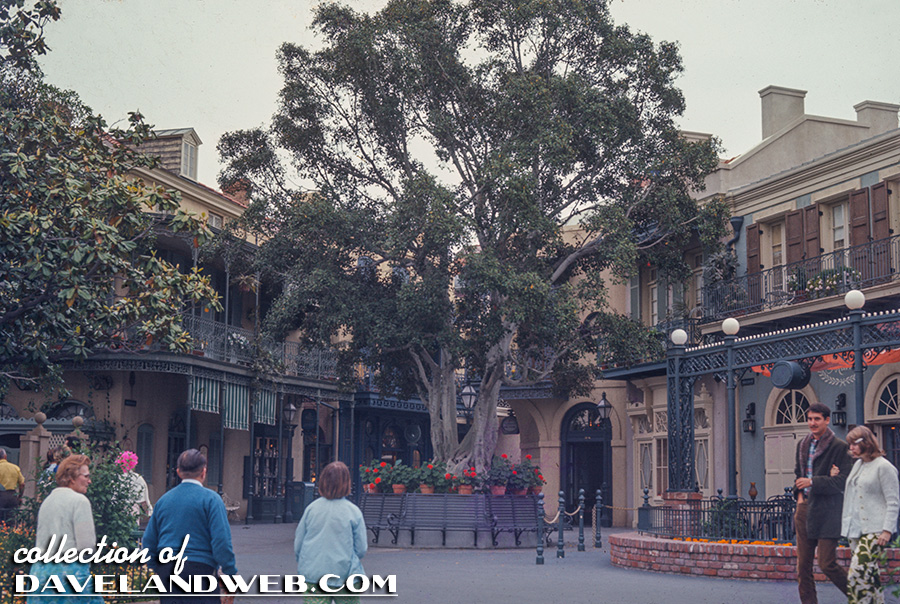 The One Of A Kind shop was replaced by Le Gourmet, a stored stocked with cookbooks and other kitchen-related items.
See more vintage & current Disneyland New Orleans Square photos on my
main website.