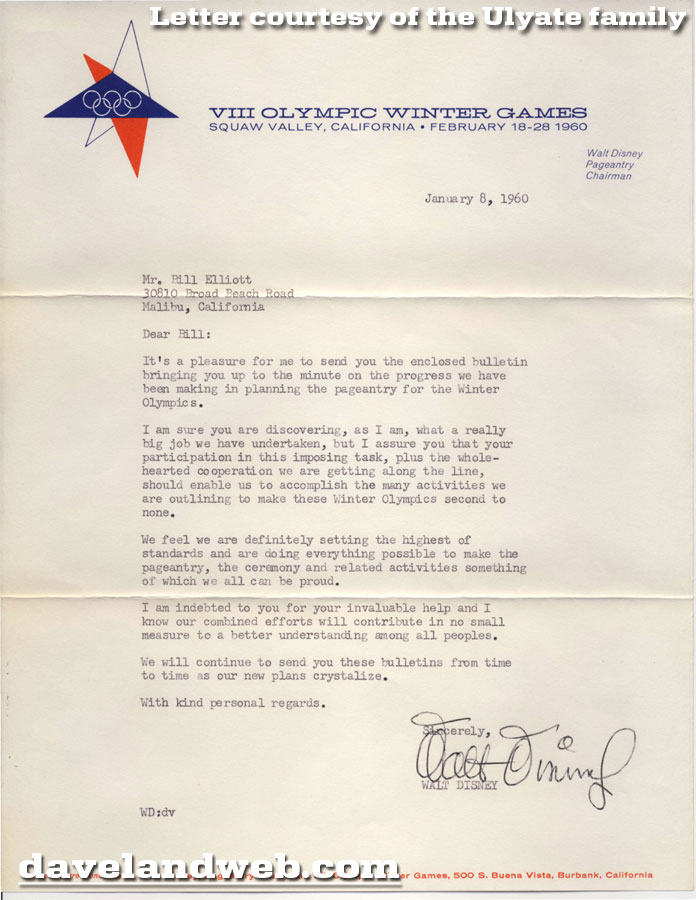 The Ulyate family was kind enough to share this letter that Walt sent to Bill Elliott regarding the program for the 1960 Winter Olympics. Walt was the Pageantry Chairman for this event which was held from February 18–28, 1960 in Squaw Valley, California. Disney was responsible for producing the opening and closing ceremonies. As Holly told me:
Here is a letter to Bill from Walt regarding the 1960 Olympics plus a bulletin to keep him informed of what was going on. These are really fantastic! There are clips of the opener on YouTube. My parents said there was basically a blizzard going on that day until about an hour before the opening ceremonies. It stopped snowing, the sun came out, they had the opener and right afterwards it started snowing again!
Below you can read all 6 pages of the update: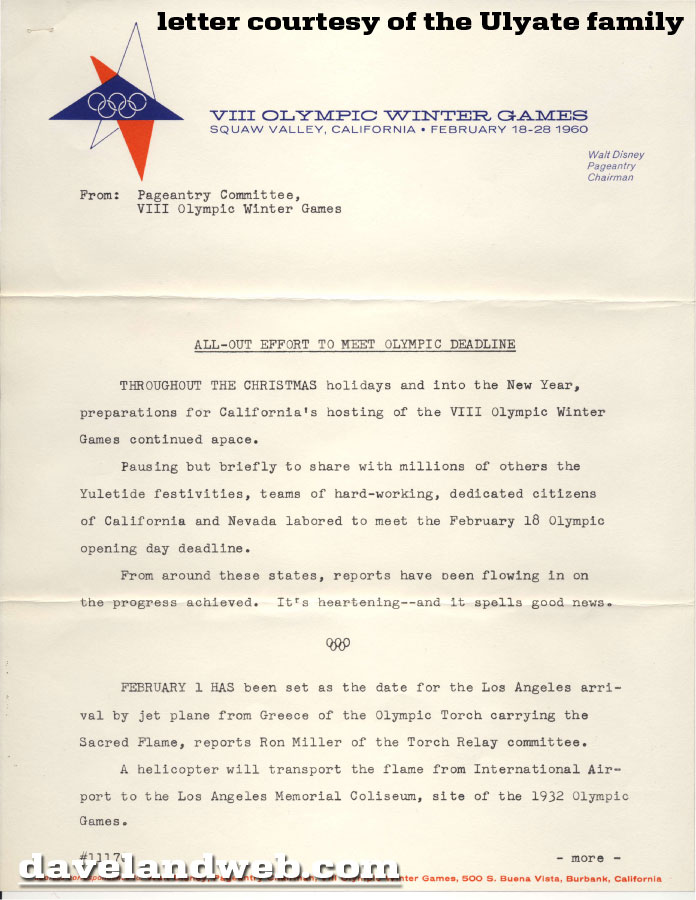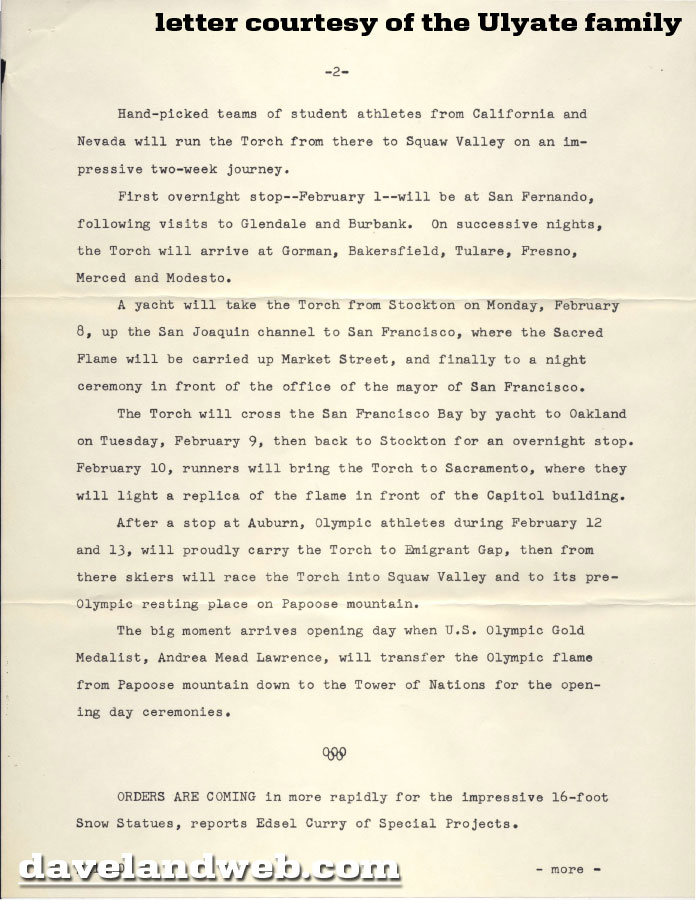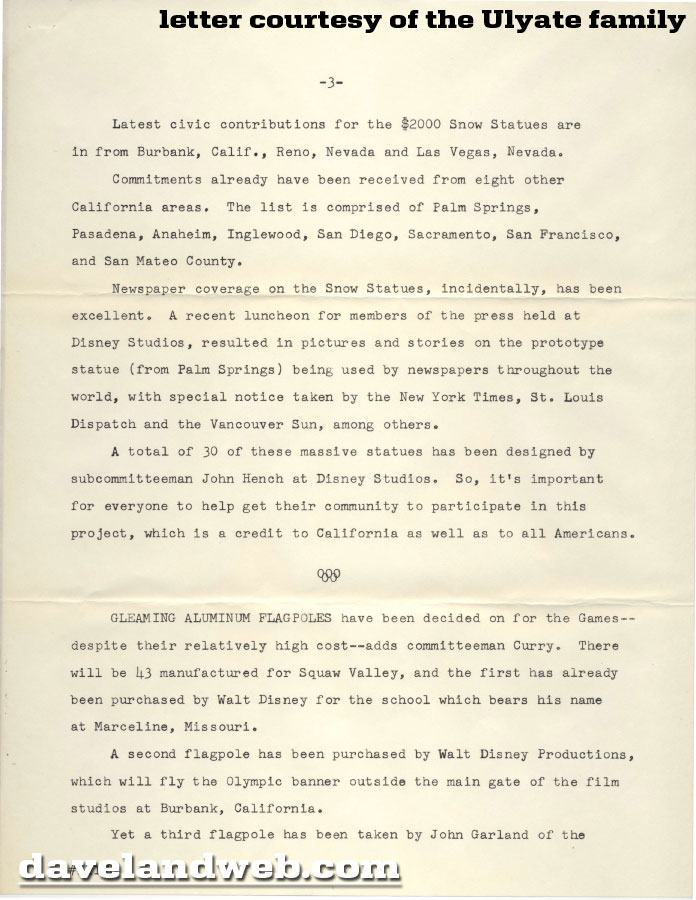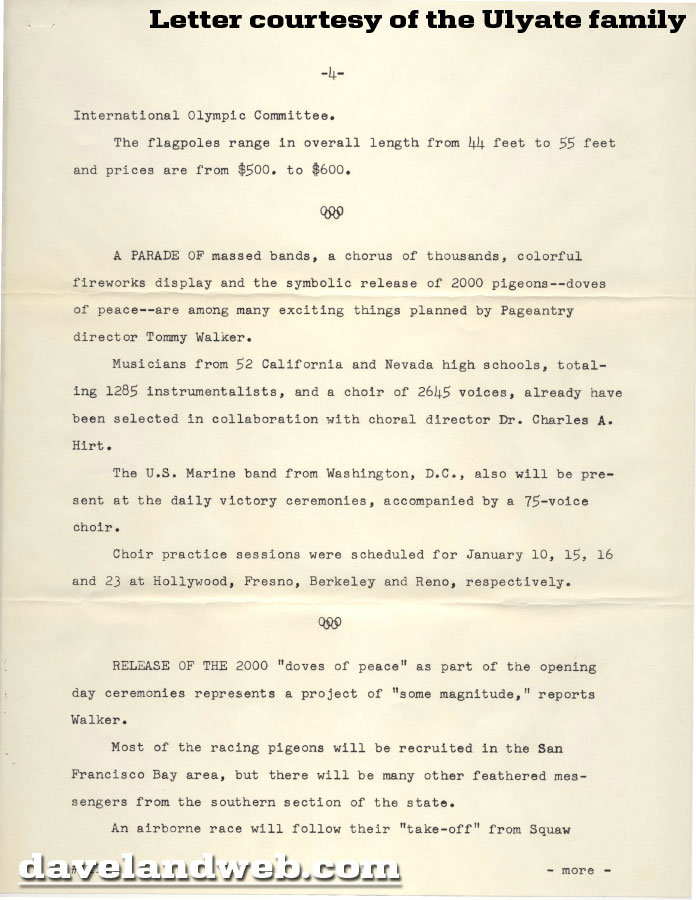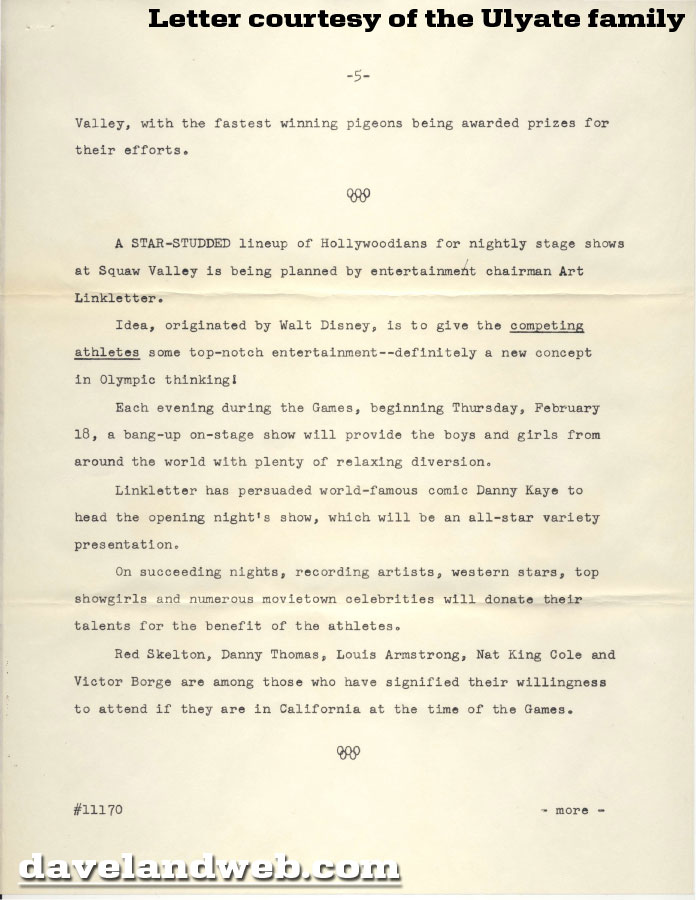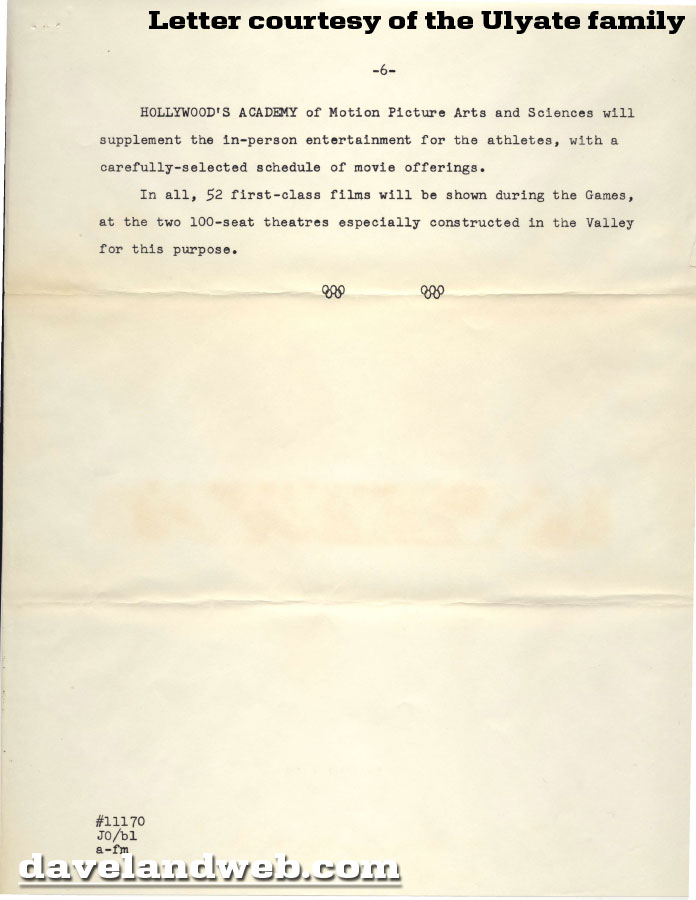 See more vintage & current Disneyland Plaza Garden photos on my
Disneyland Plaza Garden web page.