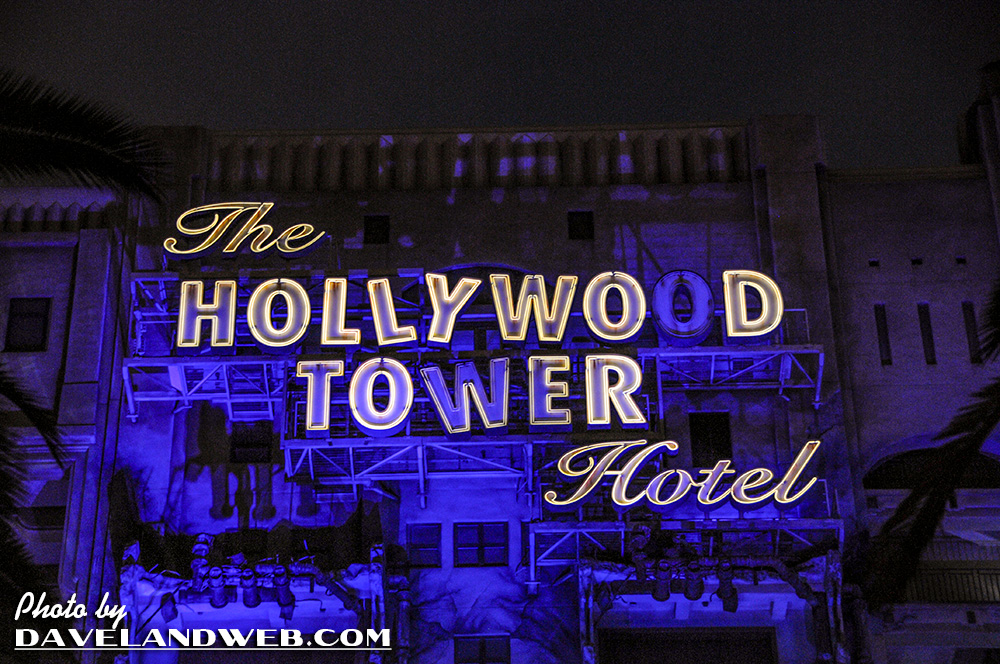 Yesterday's news of Shirley Temple Black's passing touched many, and my tribute to her caused my blog to be caught up in the manic search for information about the legendary actress and politician.
Club33Wonderland
asked to use one of my photos of the Shirley Temple doll located in the lobby of the Tower of Terror attraction at Disney California Adventure. I had forgotten about this detail, and decided to revisit my photos last night.
The doll itself appears to be original, but the outfit, button, and even possibly the wig might be reproductions. The outfit represents one Shirley wore in the 1935 movie, "Our Little Girl." On the couch next to her is a book. From a distance, I knew it was an Oz book. Many have written that it is a first edition "Wizard of Oz" book. Not so.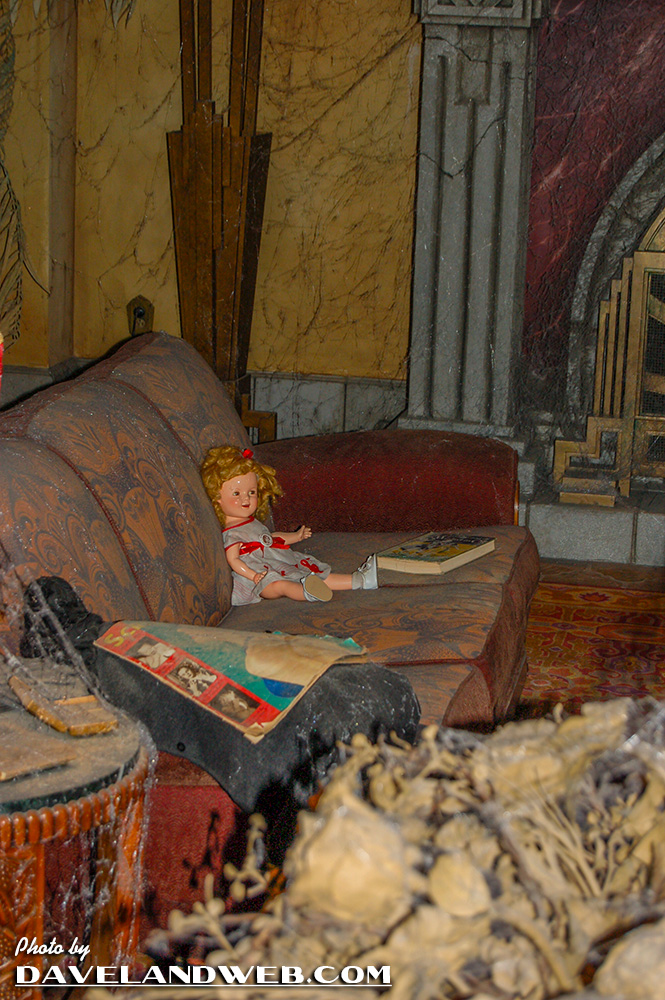 Zooming in, it is possible to see that this is "Dorothy and the Wizard in Oz," the fourth book in Frank Baum's Oz series.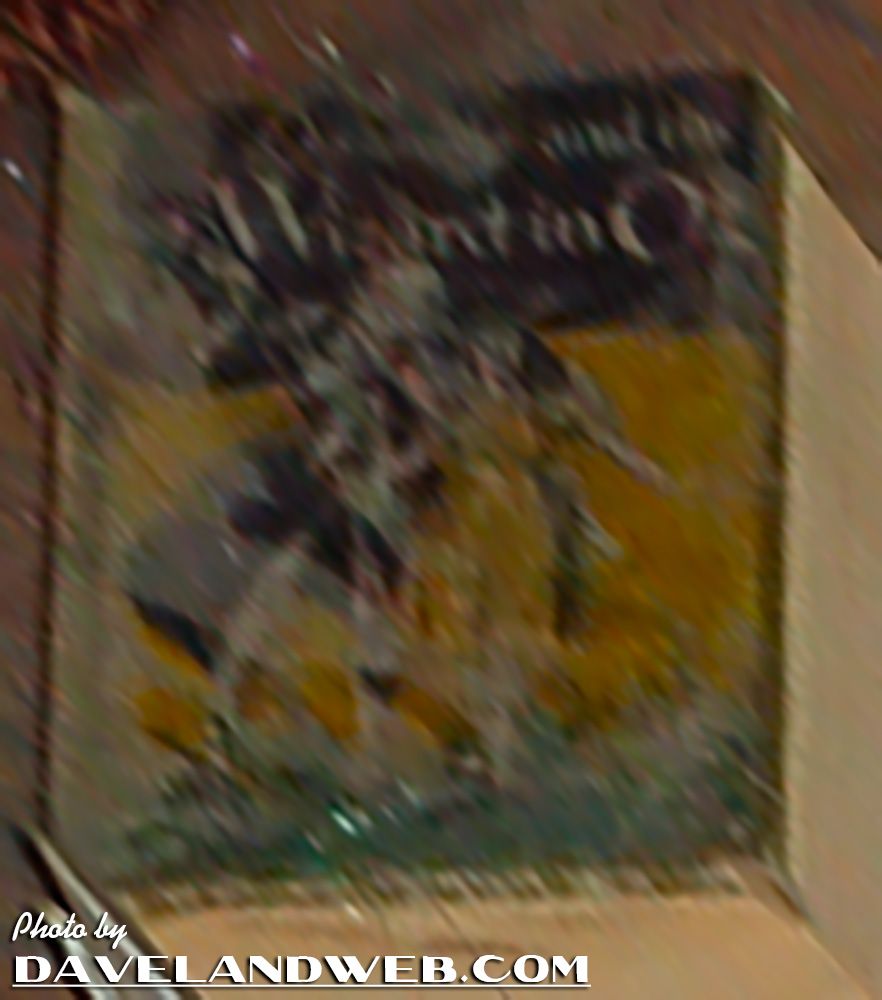 Here is an image of what the cover looks like. Not a first edition; by the style of the cover, I would guess it is from the 1930s/1940s rather than 1908.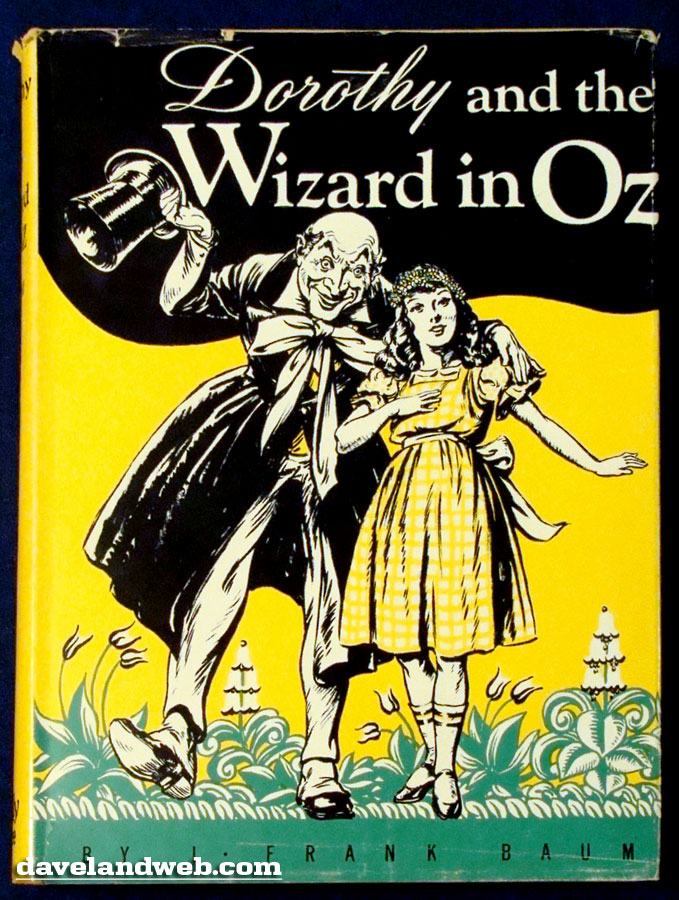 Here is what a first edition cover looks like: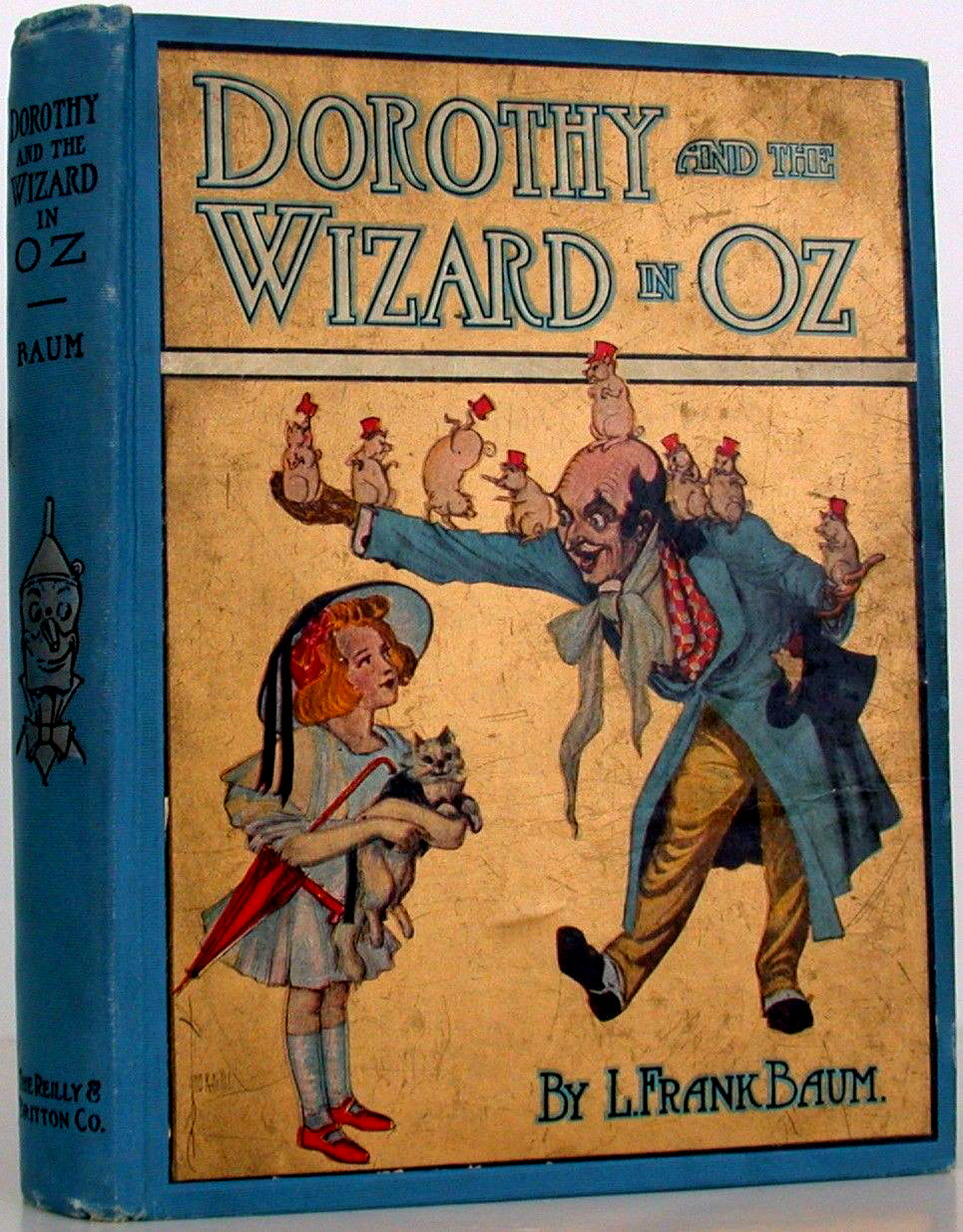 Elsewhere at the Disneyland Resort, Shirley can be found inside the Carthay Circle Restaurant. This photo is from the Oscars, February 23, 1939, when Shirley gave Walt his Oscars for "Snow White and the Seven Dwarfs."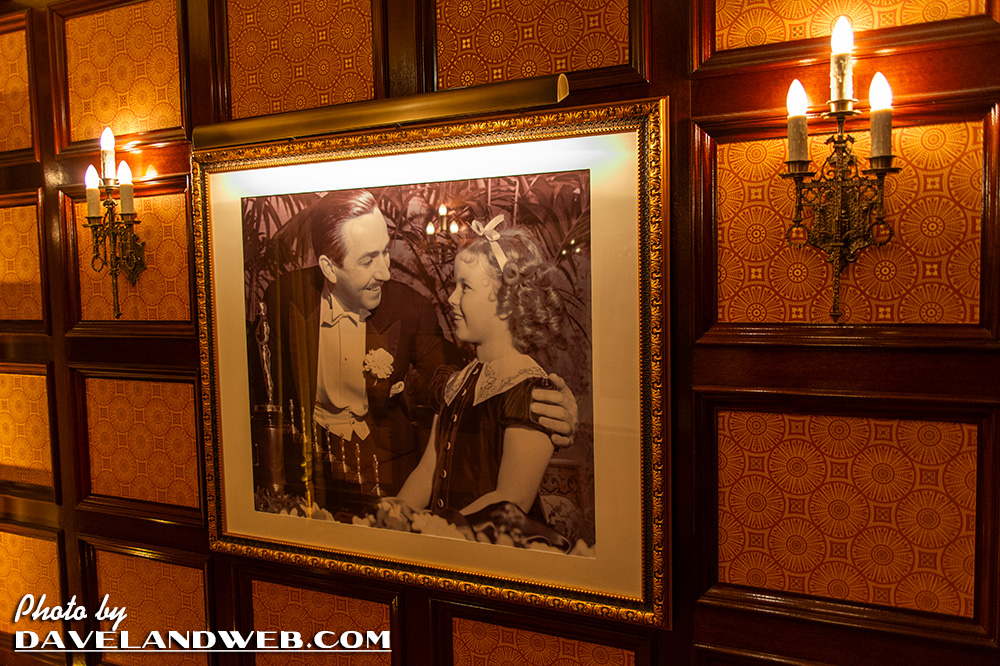 This photo of Shirley and Walt from the same evening hung inside Club 33. It will be interesting to see if it's still there after the remodel.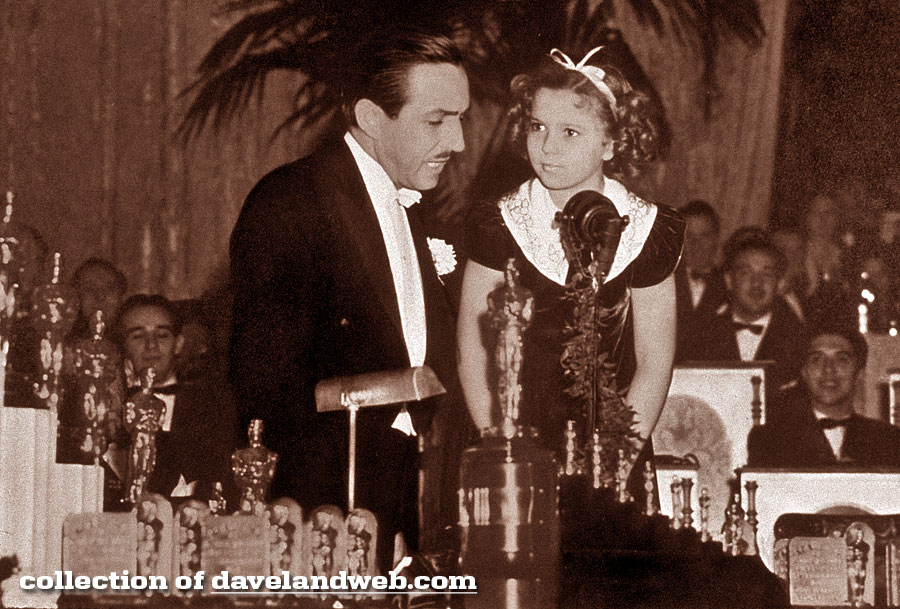 Over at Steakhouse 55 Restaurant inside the Disneyland Hotel, you can see this photo of Shirley and Walt, circa 1943.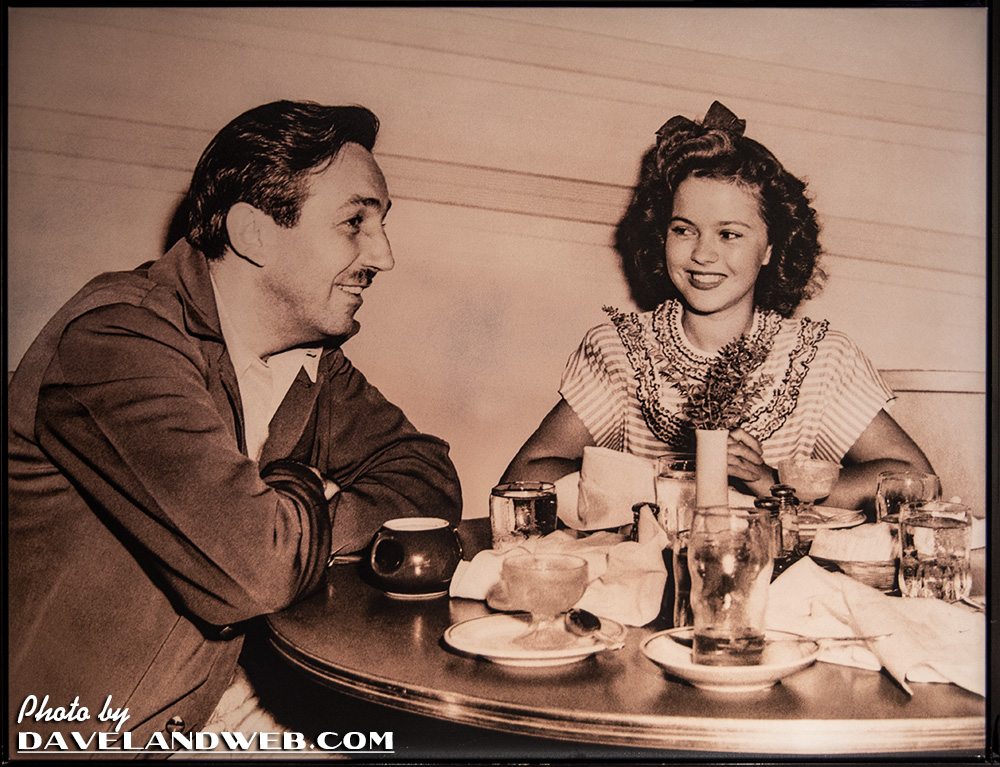 See more Disney California Adventure Tower of Terror photos on my
main website.
Follow my Daveland updates on
Twitter
and view my most recent photos on
Flickr
.