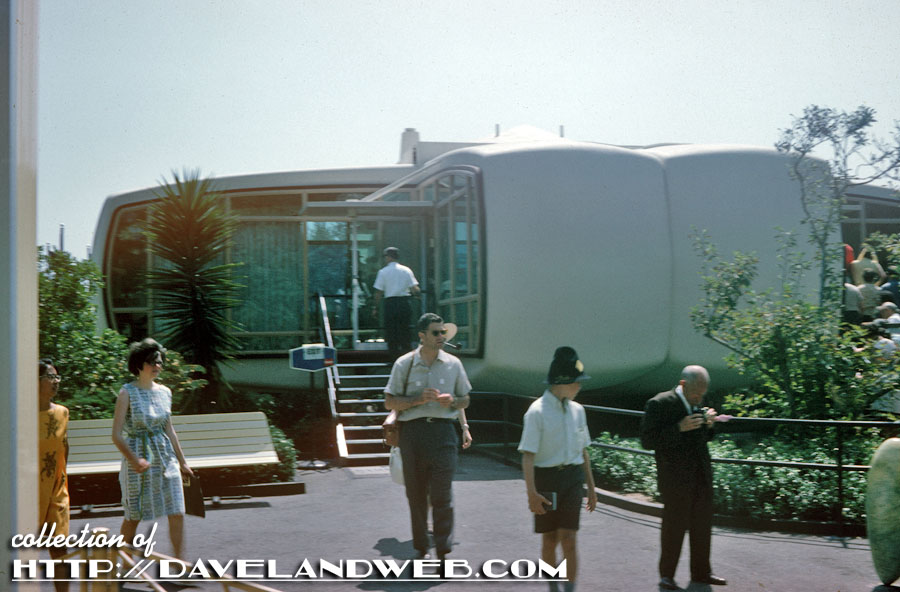 These two images show guests exiting the Monsanto House of the Future at Disneyland, July 1963. Zooming in on the first shot, the little boy appears to be wearing a souvenir hat with his name embroidered on it.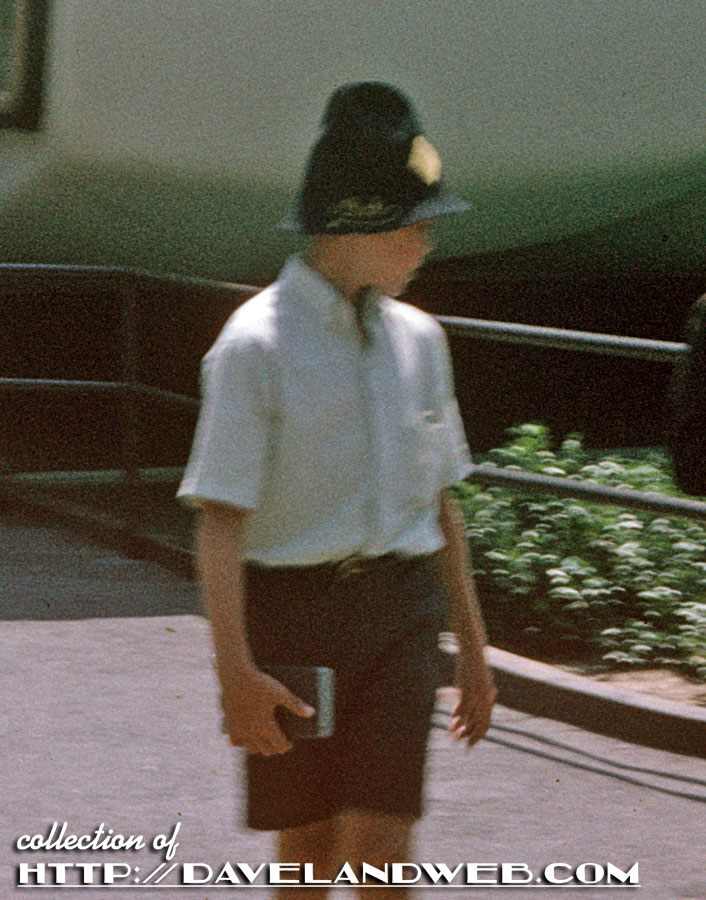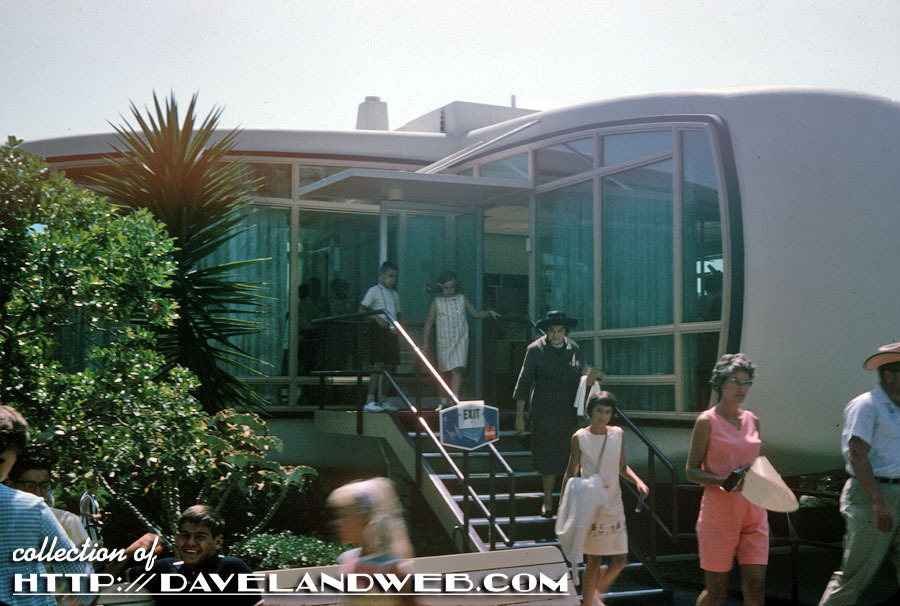 I wanted a closeup of the exit sign for this second detailed view, but I also wanted to see if the imprint on the little girl's dress was Disney or not. Too blurry to tell.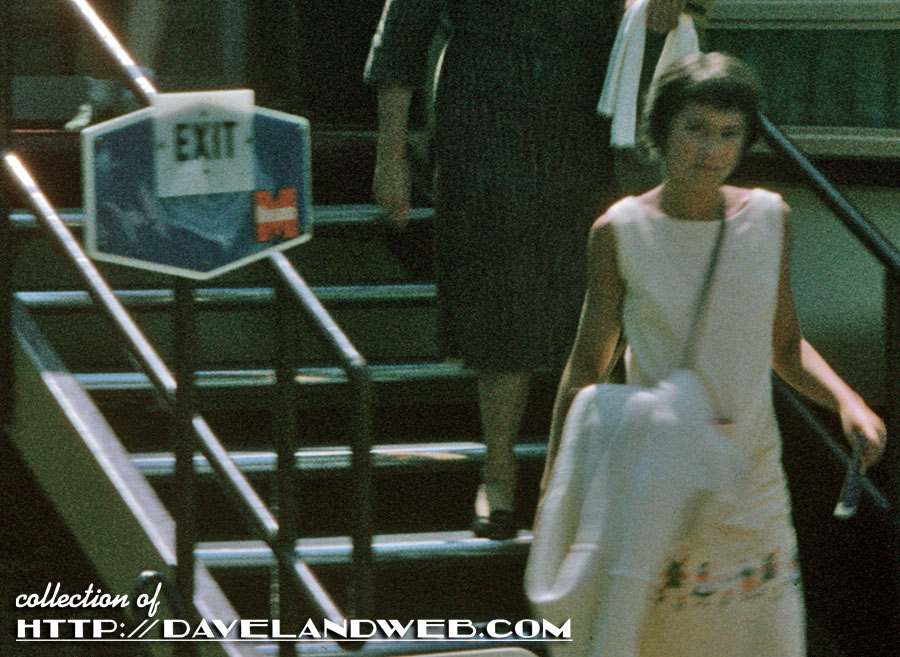 More vintage Monsanto House of the Future photos at my
main website.
Follow my Daveland updates on
Twitter
and view my most recent photos on
Flickr
&
Instagram
.