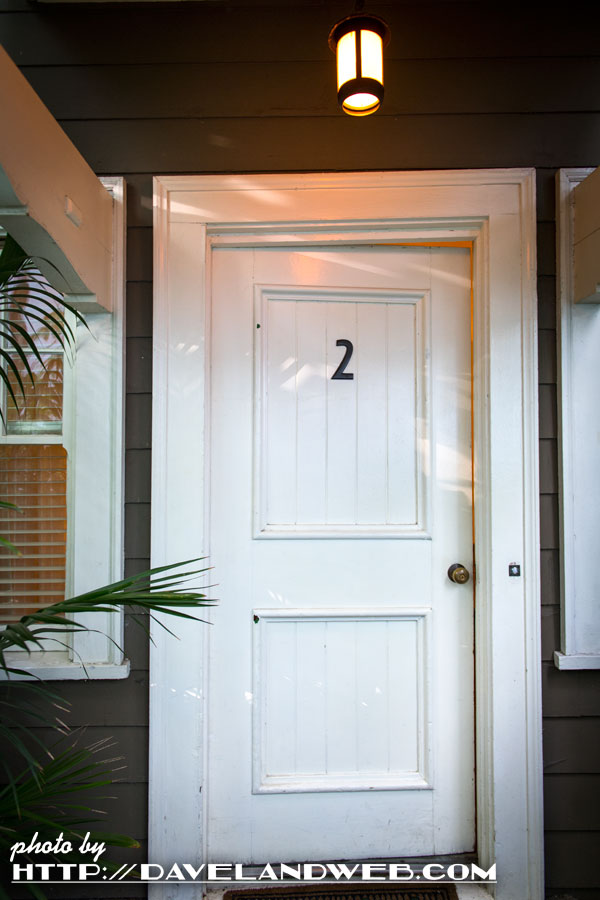 Being a huge admirer of James Dean and a complete nut about the Chateau Marmont, I knew that eventually I would stay in The Director's Bungalow, thus named for the Director of "Rebel Without A Cause," Nicholas Ray. He took up residence there during the 1950's and even held rehearsals and script readings inside the Bungalow. That's a lot of film history and I knew I wanted to soak that up first hand. Bungalow 1 and Bungalow 2 are next door to each other; in everything I have read, #2 is the one credited as being Ray's residence. Even the employees of the Marmont will tell you the same thing. I have stayed in Bungalow 1 twice; once back in 2002 and again for my 50th birthday in 2014. This year, I decided it was time to stay in Ray's Bungalow.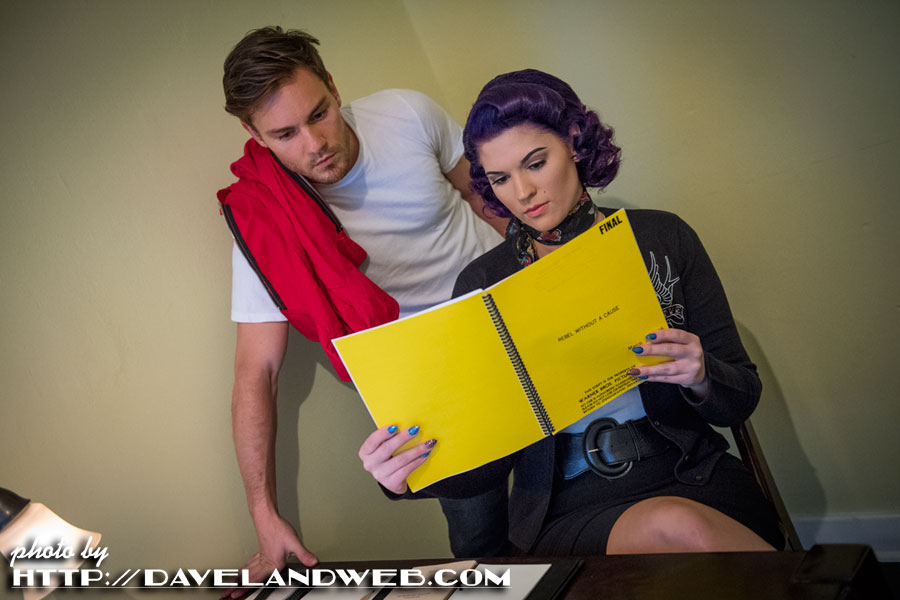 Of course I wanted to take photos; I also wanted to do an homage to James Dean, Natalie Wood, and the movie Rebel. Dancer/actor Matt Marr stood in for Dean; model Andrea Bazzani played Wood, adding her pinup style to the role. Given a facsimile of the script and wardrobe from
Daddy-O's vintage-inspired clothing
, they both studied the pages intently.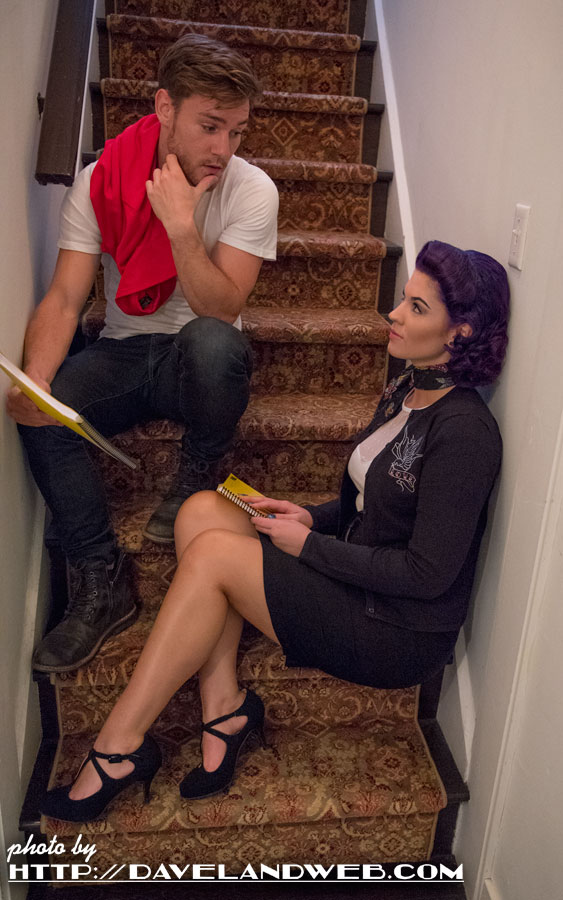 I'd read that the living room in "Rebel" where Jim Stark's (Dean) family lived was modeled after Bungalow 2. Have to get a shot on the staircase, right? Something didn't look right though; walls were on both sides of the steps. This didn't really look like the one in the movie.

I figured the Bungalow had probably changed over the years and possibly a wall was built to give a little privacy to the staircase that led directly to the upstairs master bedroom. Sounded good to me. I continued to shoot.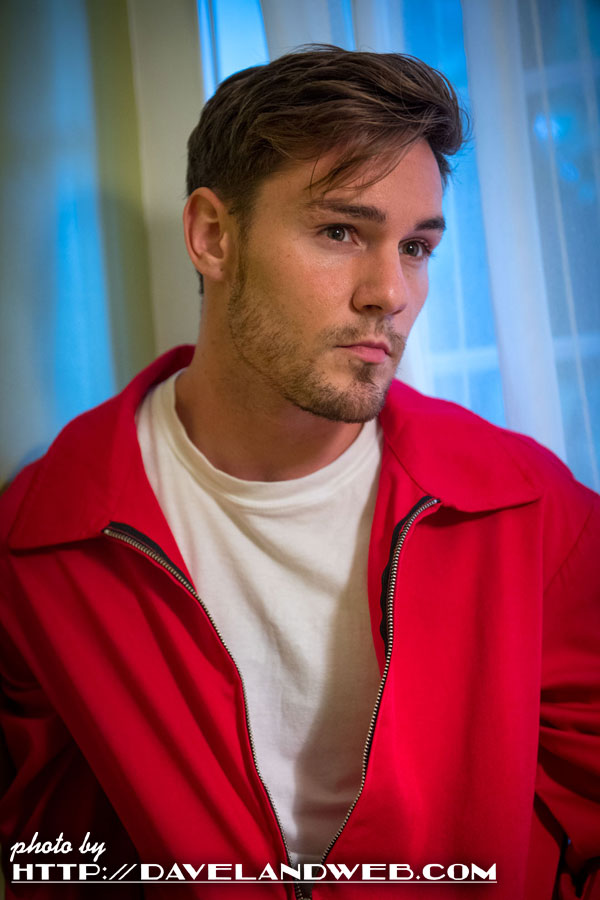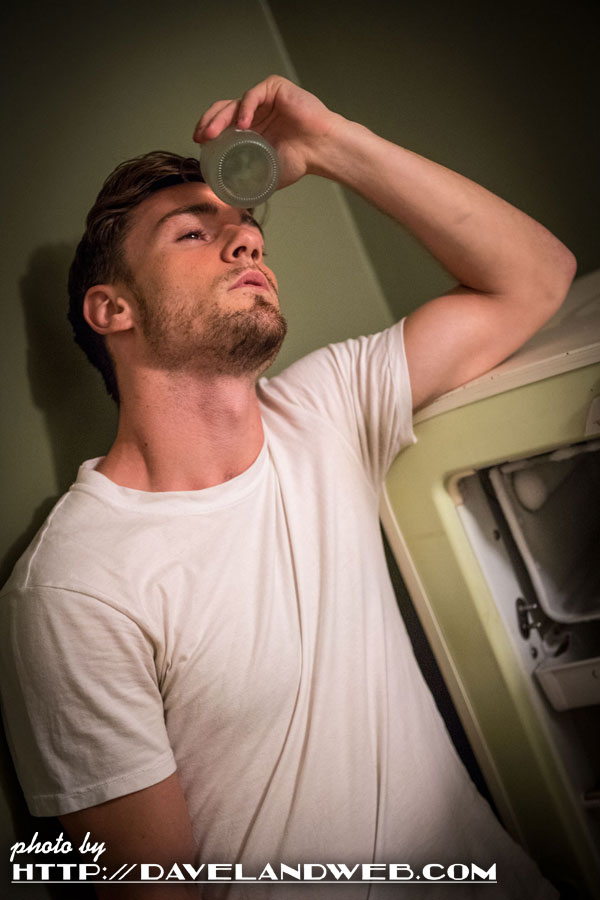 In the kitchen, Andrea could definitely make the teapot boil a lot faster, especially in the skirt and top she was wearing from
Vixen by Micheline Pitt
.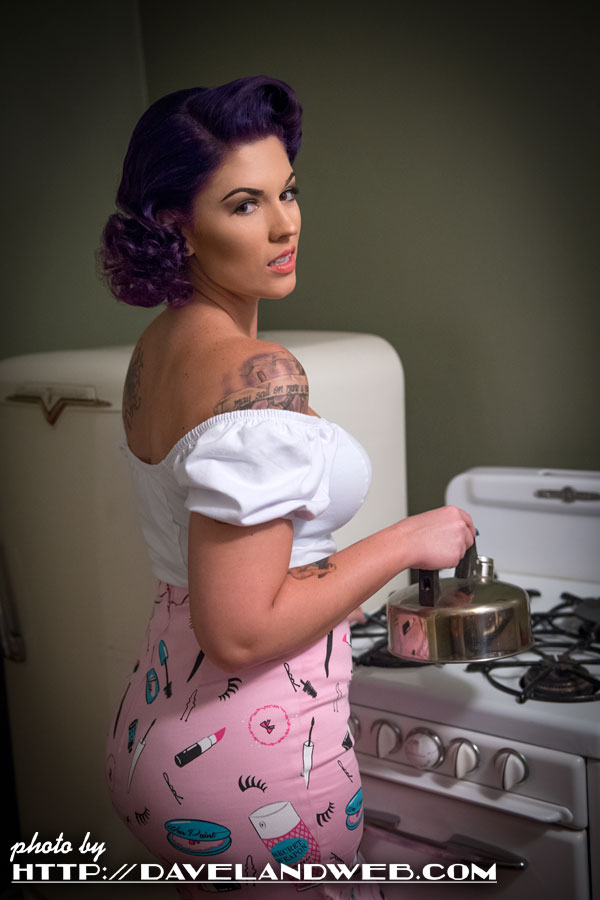 Here are the duo again, continuing to go over the script. This time, they are in the living room where the entire cast once read their lines back in 1955.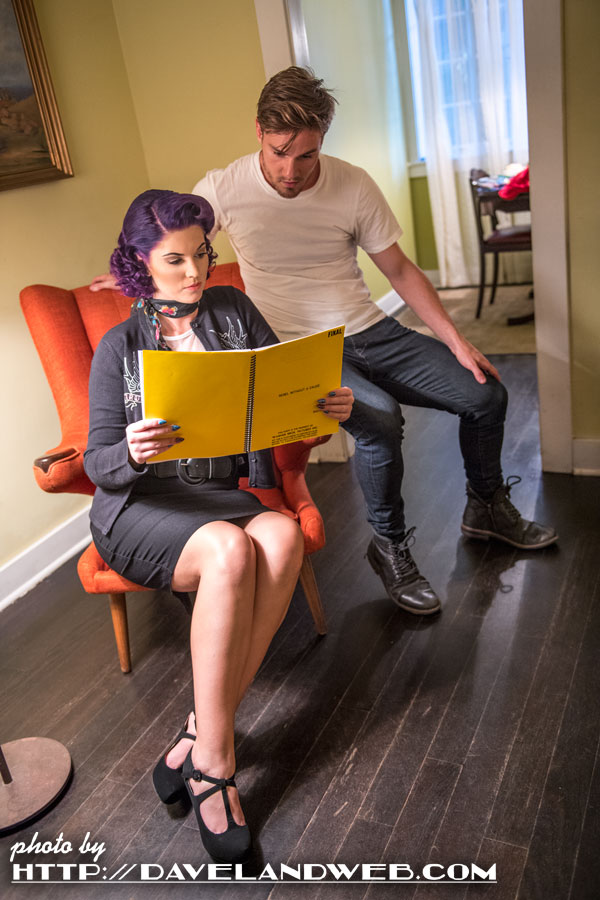 Again...this just didn't seem right. The living room was not big enough for that kind of a get together.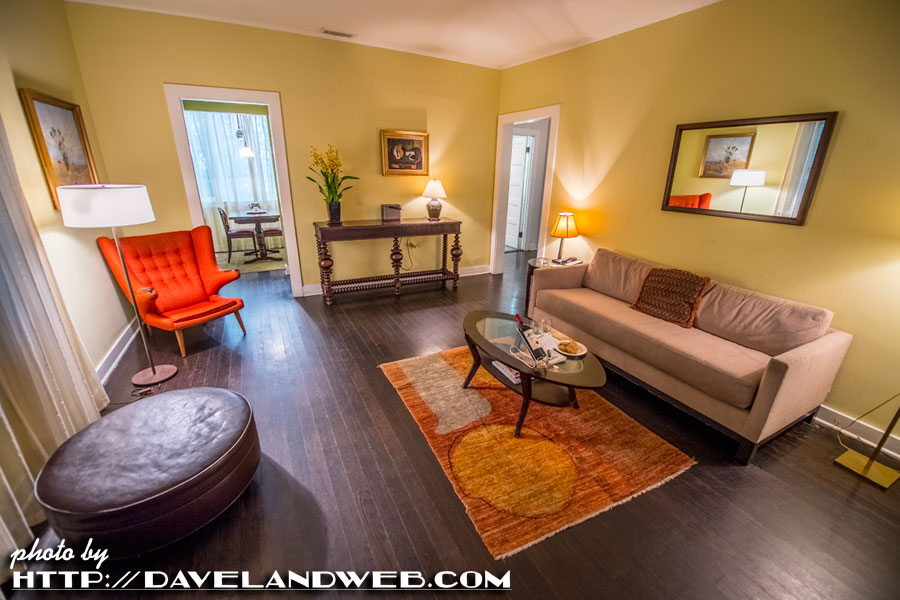 When I got home, I began to do some research for my post, locating this vintage image of the cast in Bungalow 2. I just could not orient this room and get it to match where I'd just spent the weekend. There were no built-in bookshelves like this.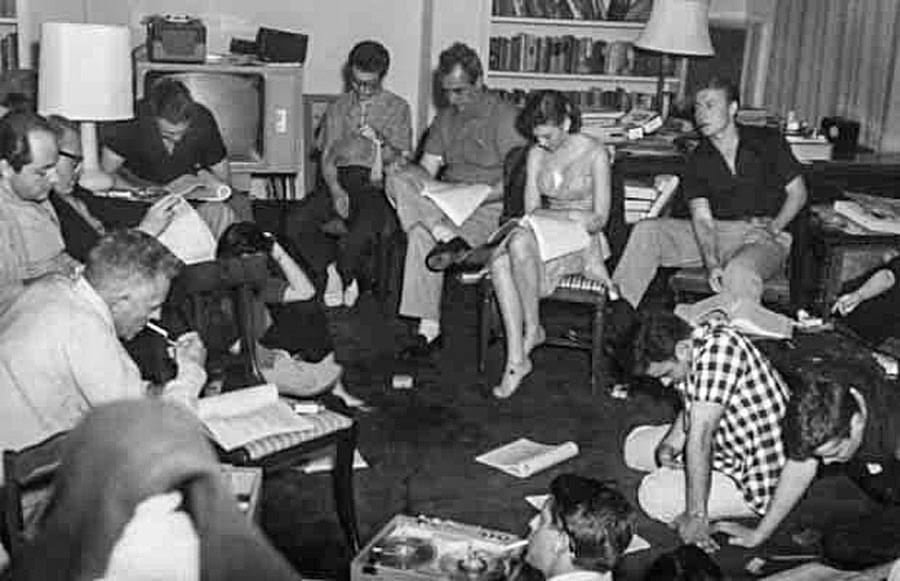 However, it sure does look a lot like the bookshelves and alcove from Bungalow 1 as seen in this photo I shot back in 2002: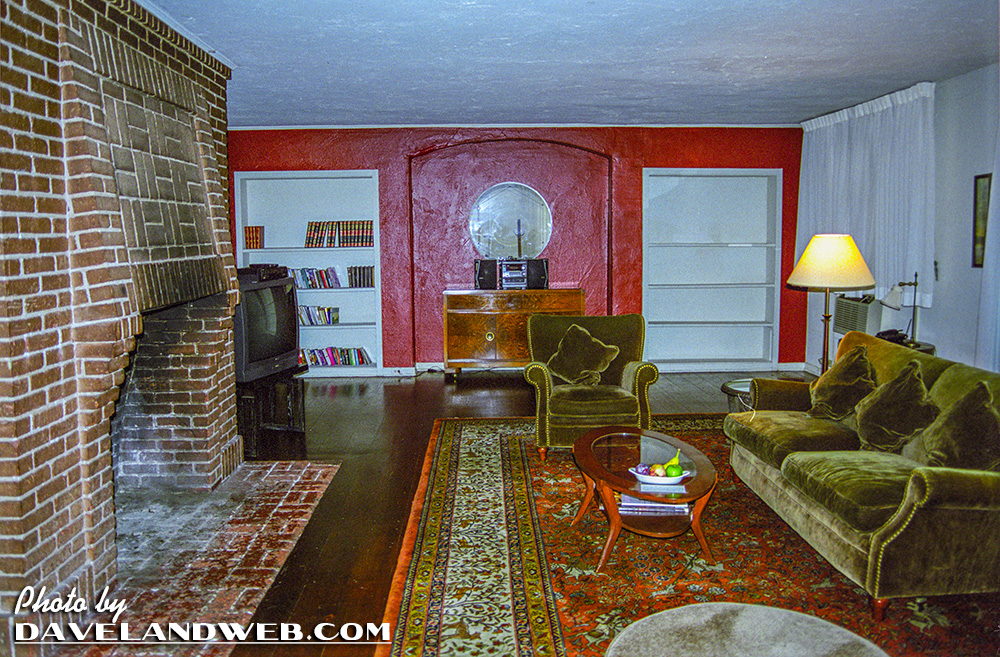 I also read an article by Andy Romanoff, who had photographed Ray when he returned to the Chateau in 1973, taking up residence in his former Bungalow. Again...this did not look like Bungalow 2.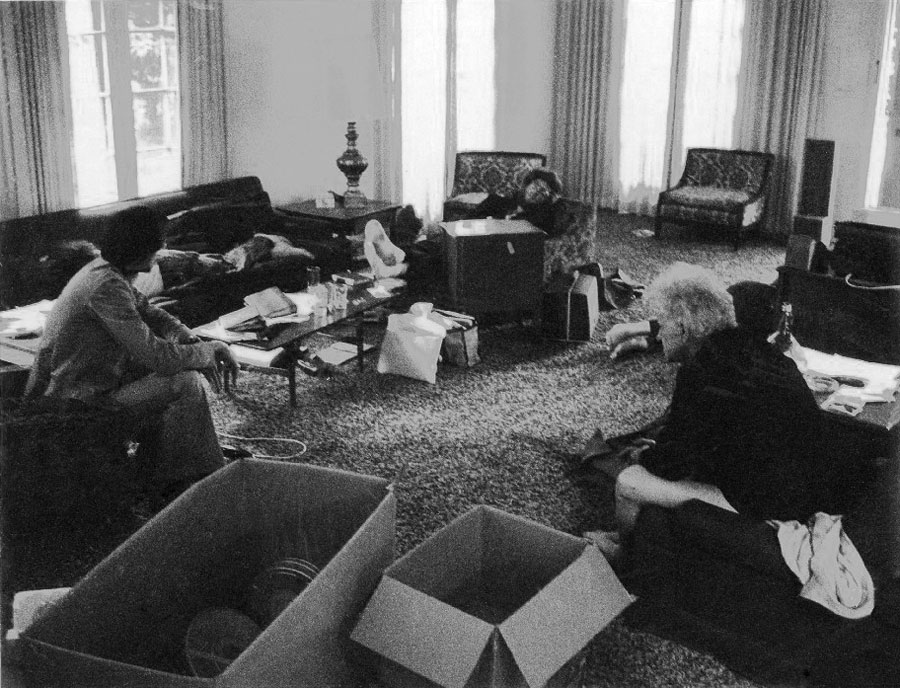 Bungalow 1 though proves to be a twin. Houston...I think we have a problem!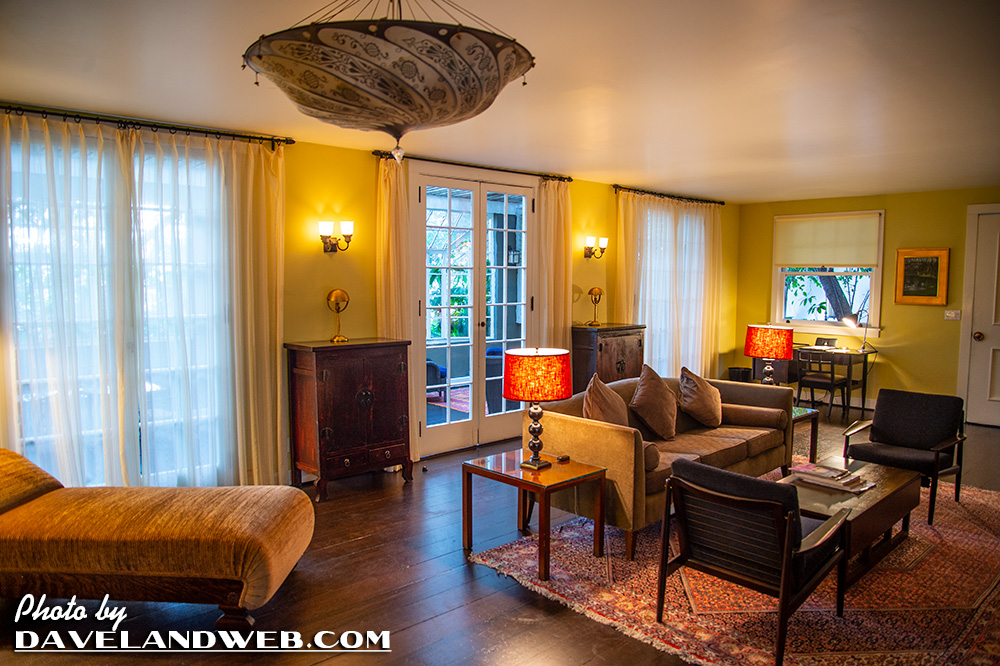 Here, Ray talks to Frank Mazzola, who played one of the gang members in Rebel.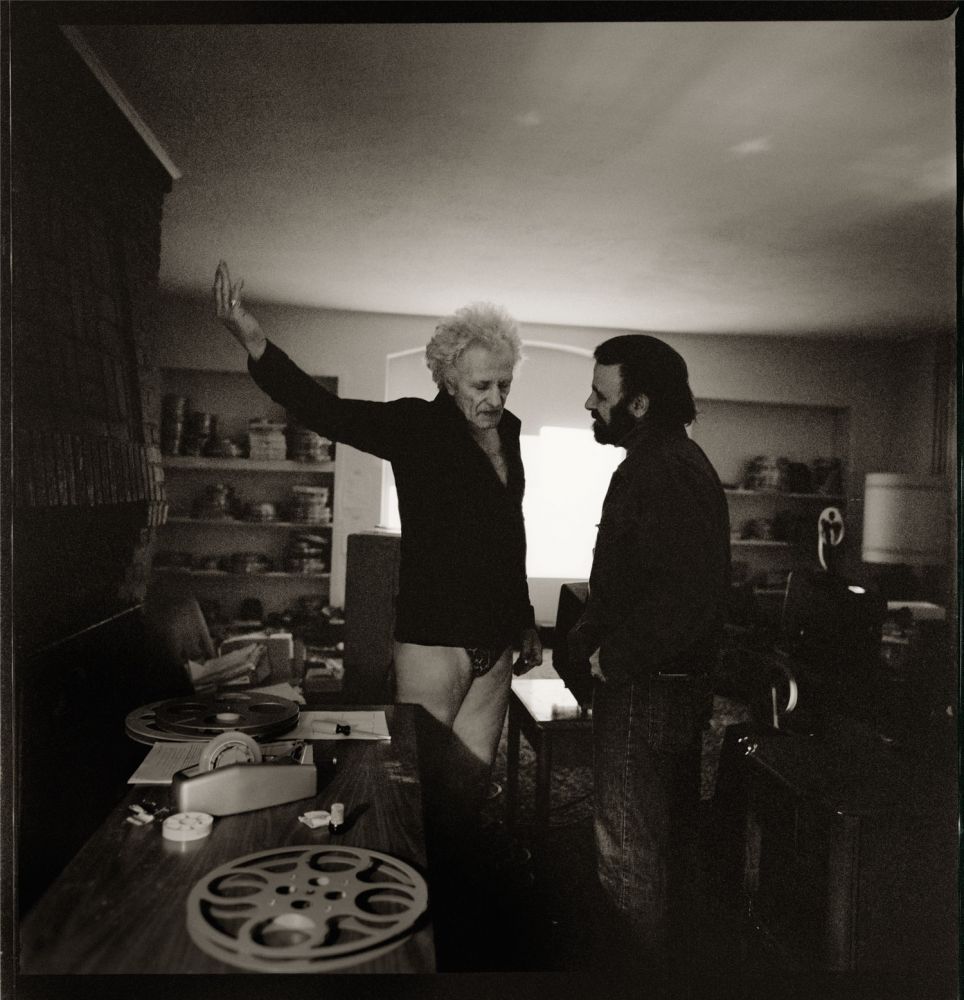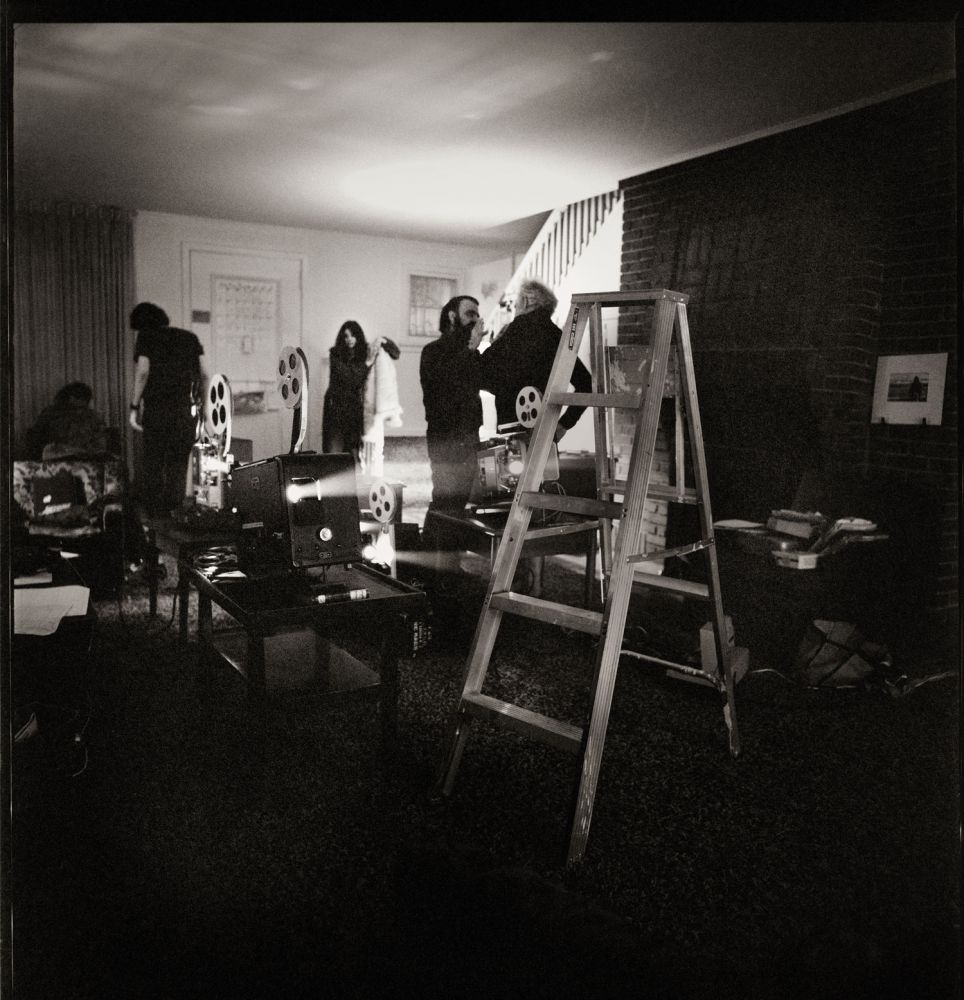 Bungalow 1 matches the vintage shots very well...and the staircase is also a better match to the one in the movie!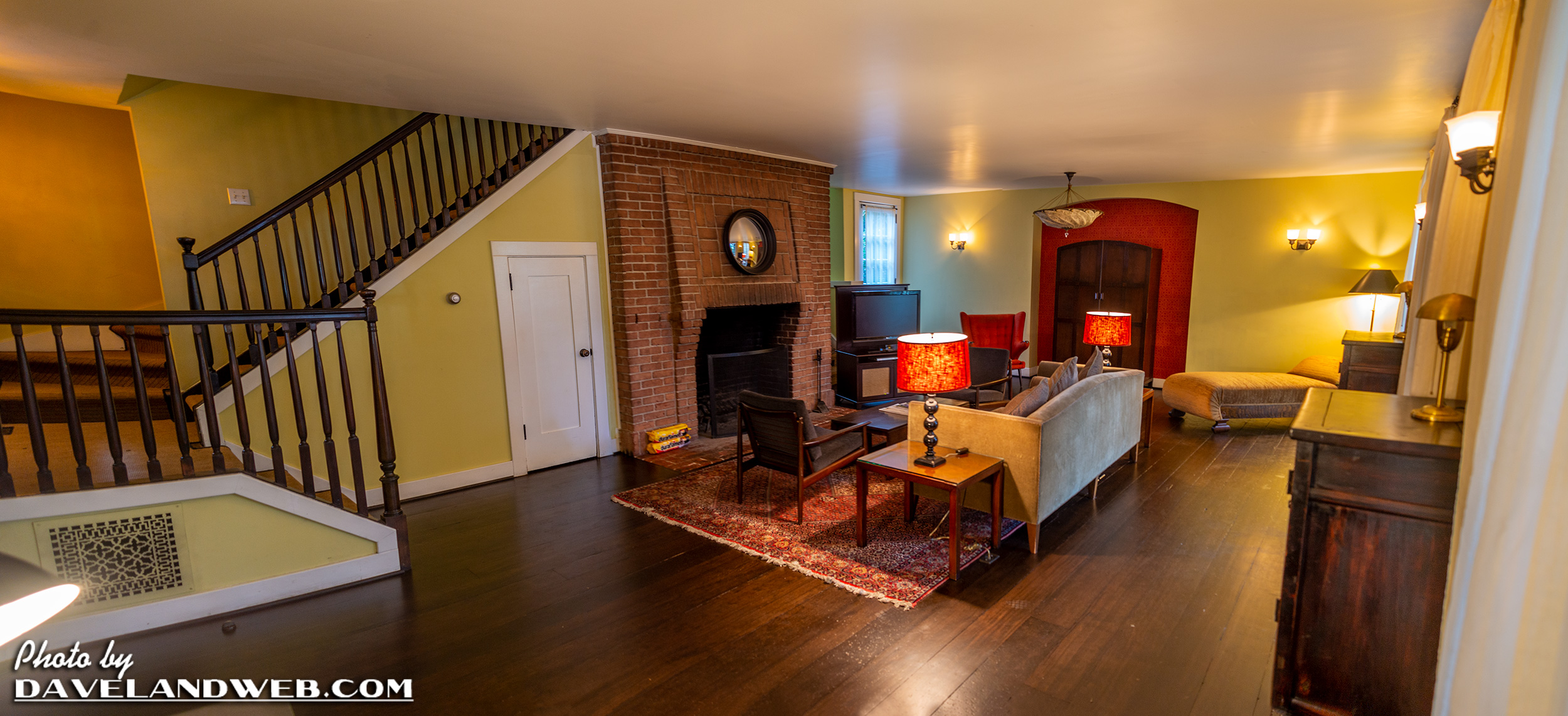 Oh, it makes my head spin. All this time I had been believing what I read instead of believing my own eyes. I had missed two opportunities to do a "Rebel" shoot in Bungalow 1.

Where did I get my information stating Bungalow 2 was The Director's Bungalow? Let me list my sources:
1.
Mental Floss
2.
Vanity Fair
3. The book "Life at the Marmont" written by former owner Raymond Sarlot.
4. "The Hollywood Handbook," edited by current Chateau owner Andre Balazs.
5. "The Making of Rebel Without A Cause" by Douglas L. Rathgeb.
This just makes me really tired; if only I could return to the comfortable bedding of Bungalow 2...or was that Bungalow 1? Only Willis knows.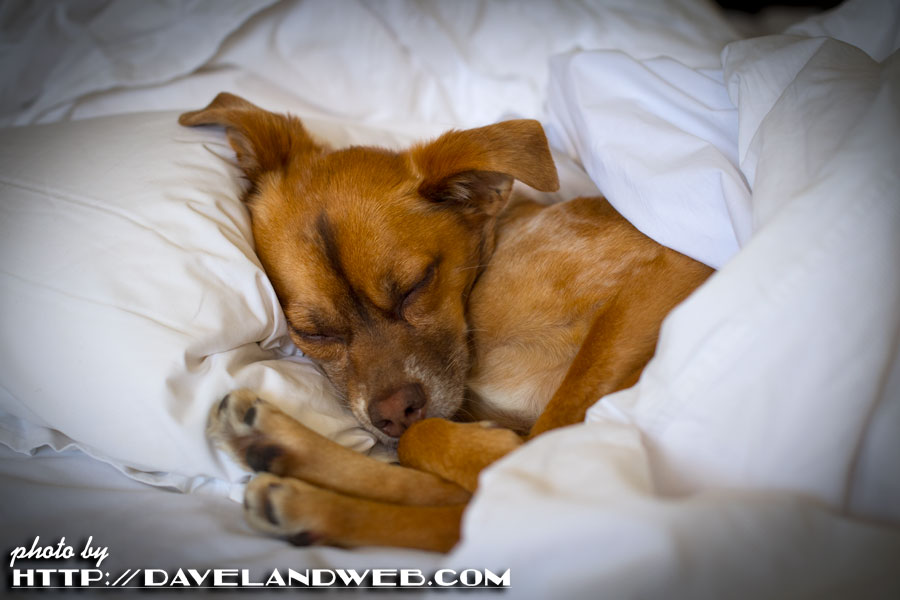 More Chateau Marmont photos at
my main website
.