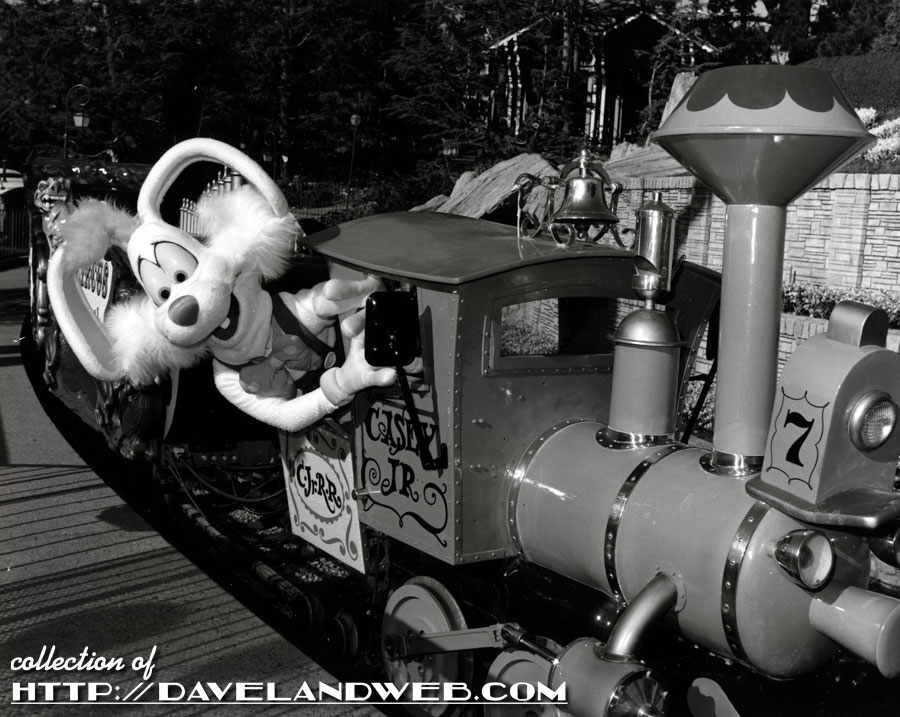 1988 saw the release of the madcap live-action/animated film "Who Framed Roger Rabbit?" A combination film noir, comedy, and fantasy, the movie was a runaway hit. It didn't take long for Roger to show up at Disneyland, as you can see here in this 1988 publicity shot. The accompanying blurb:
"TOP-NOTCH TOON—Roger Rabbit climbs aboard Disneyland's "Casey Jr. Circus Train" for a trip around Fantasyland."
Here's a vintage 1988 shot of two guests at the Park, enjoying this photo opportunity with Benny the Cab: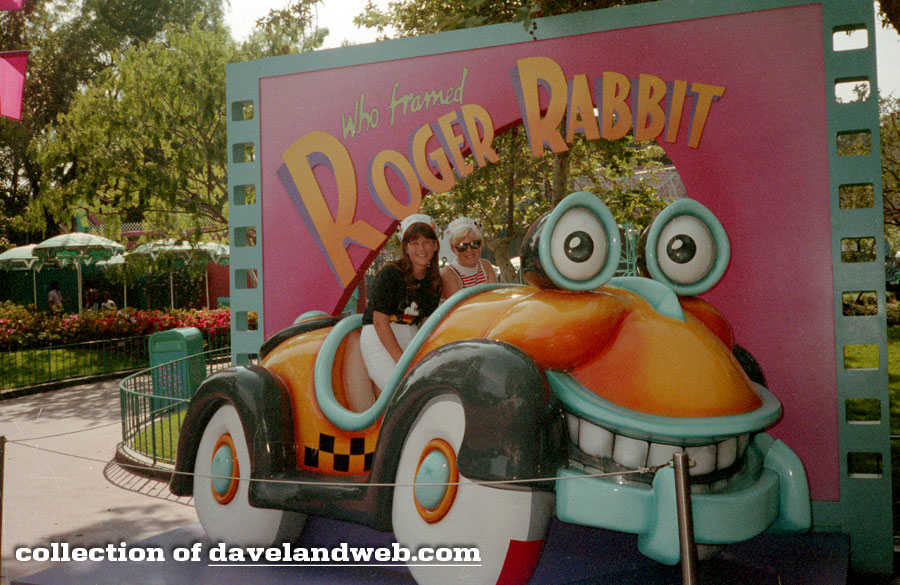 Talks began immediately about a sequel, which ended up getting stuck in development Hell. Meanwhile, Toon Town opened at Disneyland in 1993. When it became evident that the sequel wasn't going to happen, Roger kind of lost gas at the Park. In 2016, Director Robert Zemeckis was quoted as saying "The current corporate Disney culture has no interest in Roger, and they certainly don't like Jessica at all."
You can read more about Roger Rabbit at Disneyland at my
main website.
Follow my Daveland updates on
Twitter
and view my most recent photos on
Flickr
&
Instagram
.