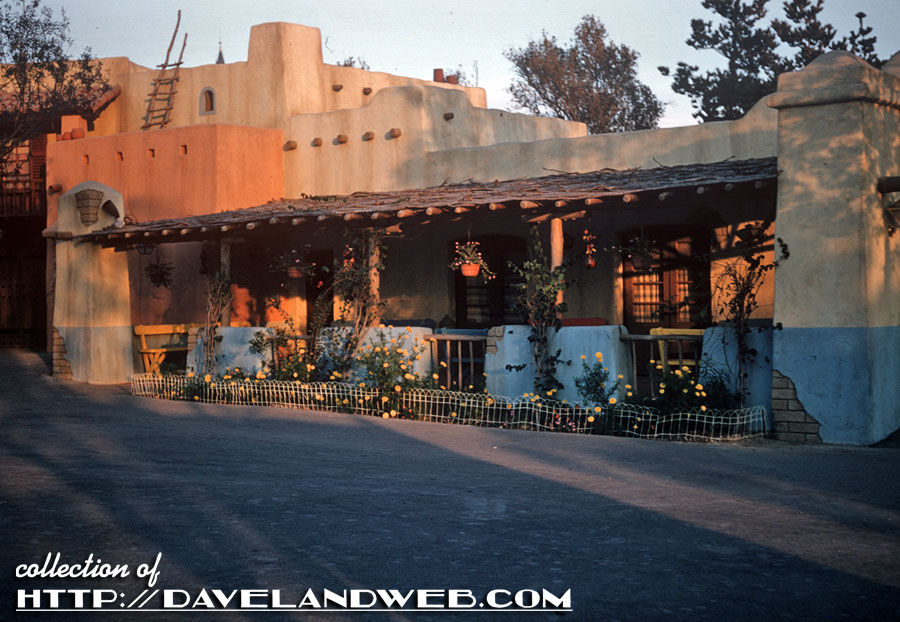 By taking these two November 1956 vintage Disneyland Frontierland photos and combining them with some computer magic...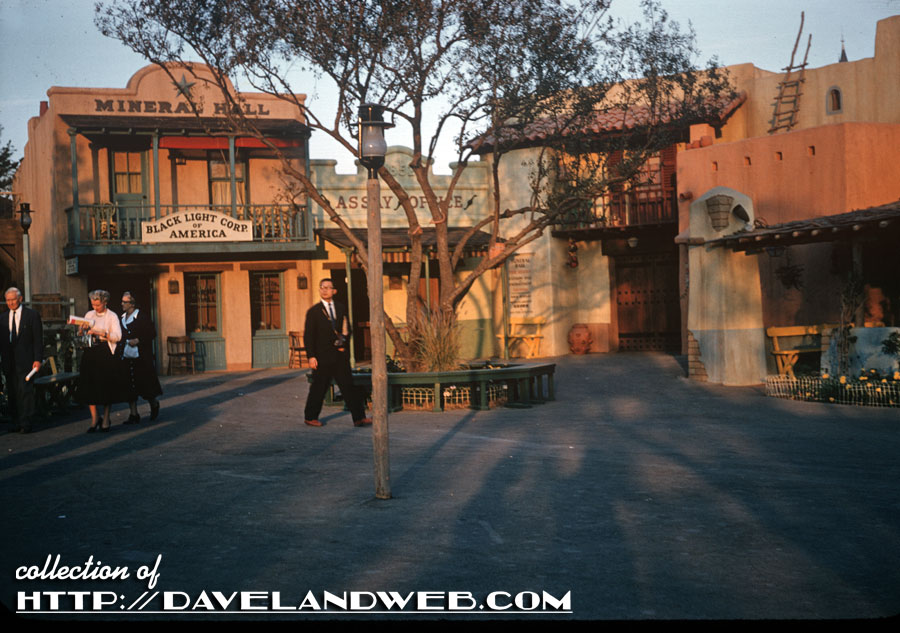 we get this lovely panoramic view of Frontierland's Mineral Hall. Very shortly, the area to the right would become the home of Casa de Fritos.

Here's a detailed view of the Mineral Hall storefront: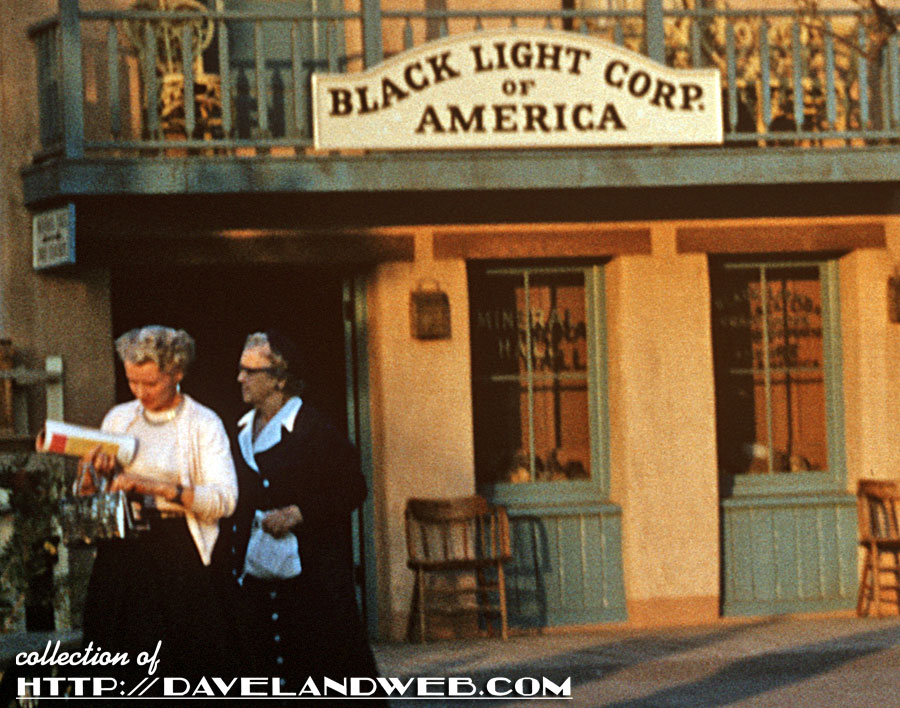 And a detail of the signage: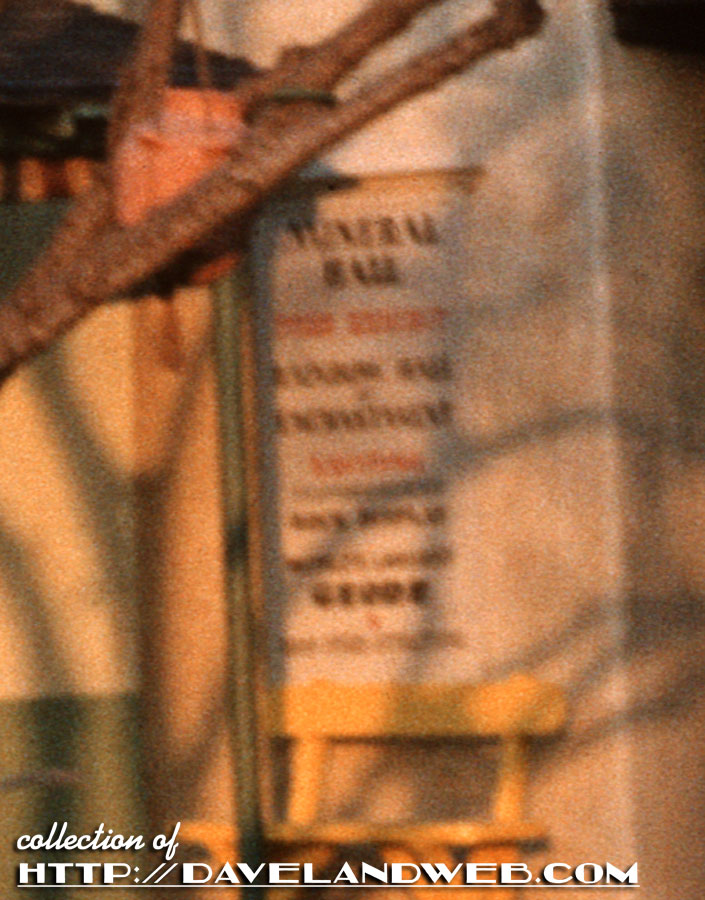 Finally, a contemporary comparison shot of what is now the Rancho del Zocalo restaurant: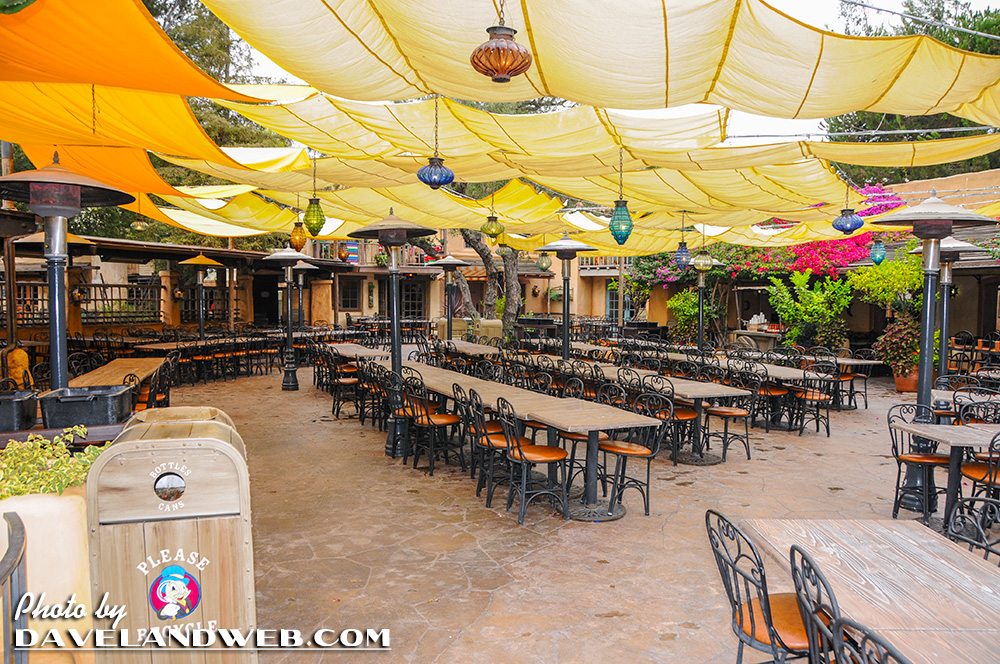 More vintage (and contemporary!) Frontierland photos at my
main website.
Follow my Daveland updates on
Twitter
and view my most recent photos on
Flickr
&
Instagram
.