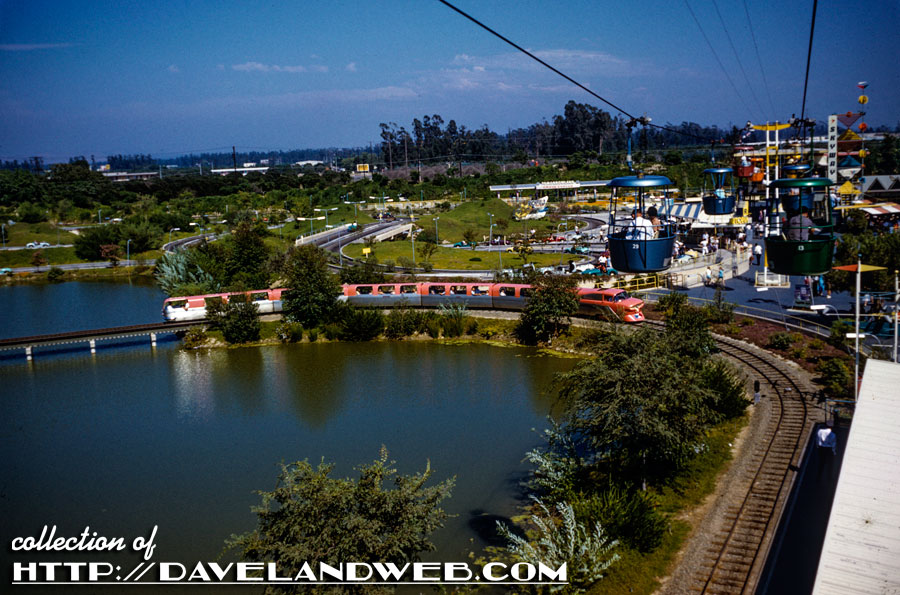 This September 1958 image shows the attraction that has the dubious distinction of being the shortest-lived in early Disneyland history: The Viewliner. I love the retro design of its engine and cars, even if its size does make it appear toy-like. By zooming in, we can see all kinds of other interesting details from this one photo.
Here, you can easily see what a tight fit this smaller-scale train means for guests cramped into the back of the train: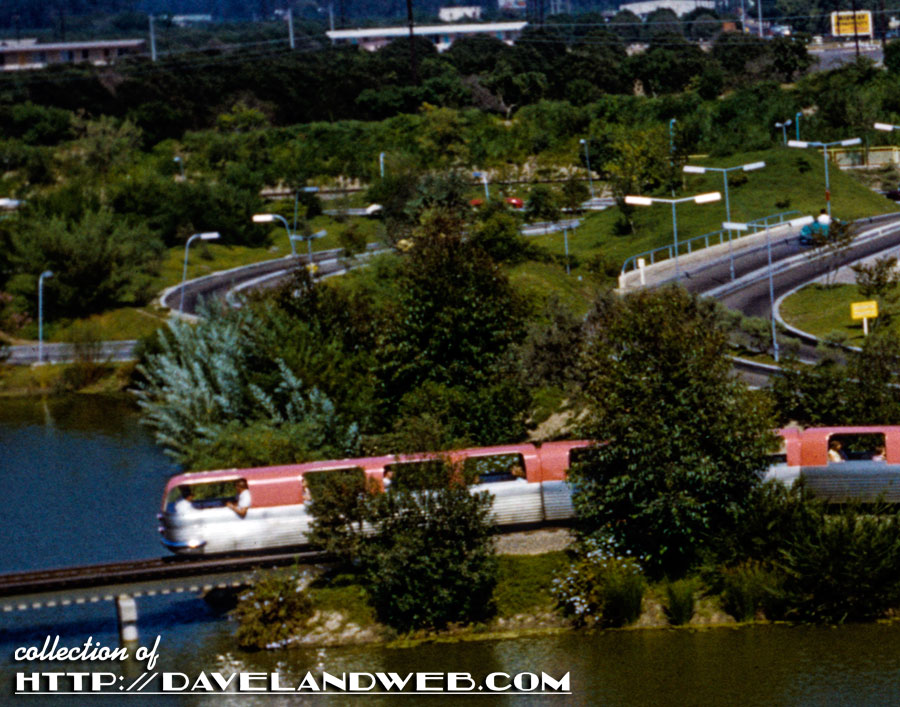 At the Tomorrowland Depot, you can see a banner advertising the new Grand Canyon Diorama:
For the many inquiring minds out there, here is a photo of my Fruit Cocktail Egg Nog Pie; no Christmas dinner is complete without this retro classic! Note: I substituted a graham cracker crust for the regular pie crust.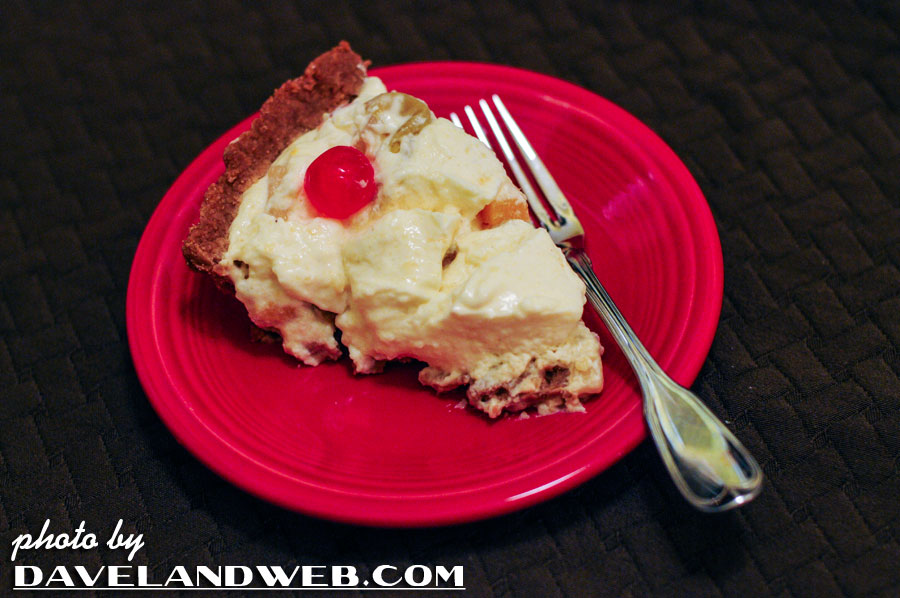 To see a vintage ad & recipe, head on over to
Tim's Vintage Disneyland Ticket Blog
.
See more Disneyland Viewliner photos at
my main website
.