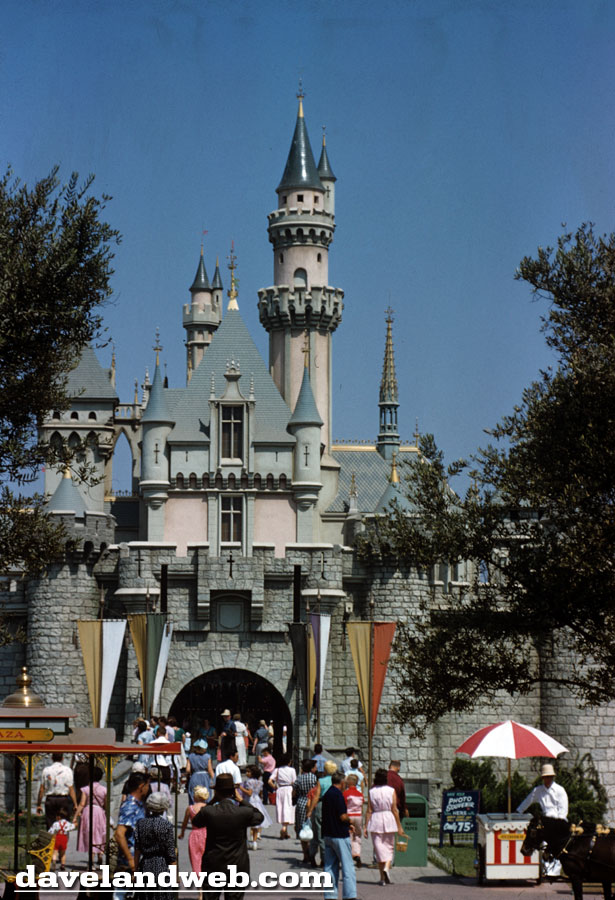 It's always a pleasant surprise when I realize that I have a batch of photos that I haven't published yet...especially as I begin to scrape the bottom of the barrel for new material!
Typical castle shot, but zooming in, it's fun to see the detail of the ice cream vendor (dressed like a White Wing) standing near the photo souvenir placard. When was the last time you got anything for 75¢ at Disneyland? Or anywhere else while we're at it?!?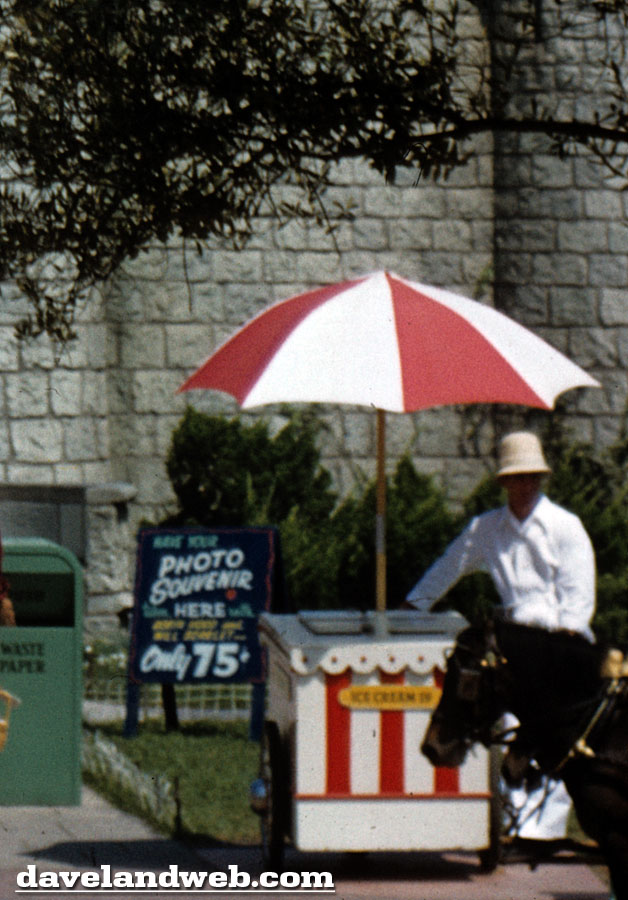 The patchwork quilt is a fave part of Storybook Land for me; you can also see the Gazebo from Peter Pan Park near the boat.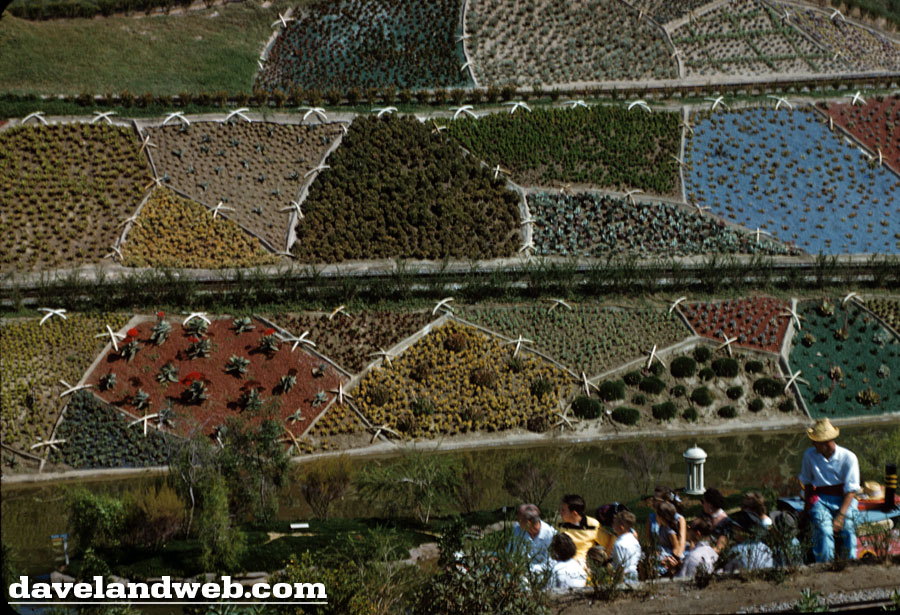 This one is my favorite from today's bunch because the band sure looks like they are having fun. Great to see them integrating with the guests on the Teacup attraction. I wonder if Vesey joined in?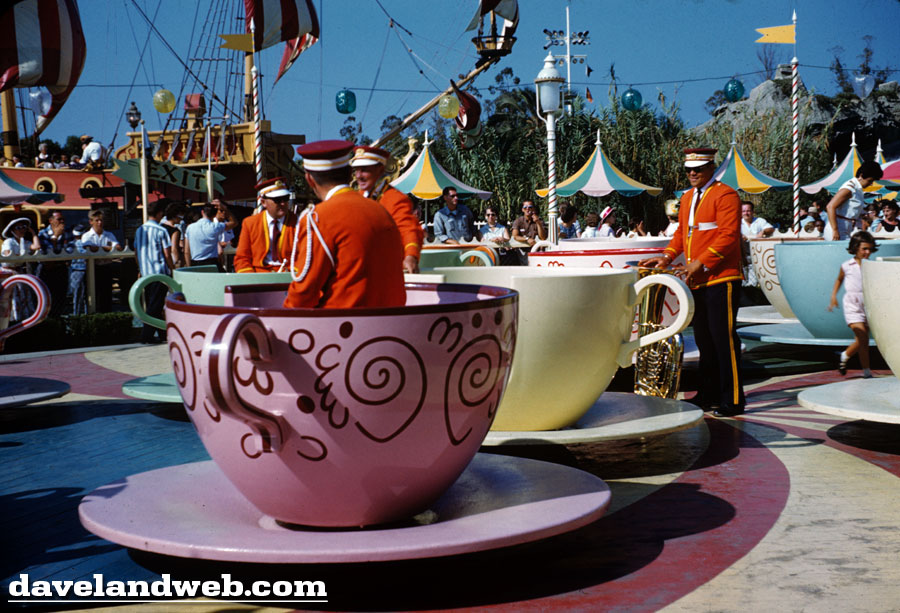 See more vintage and contemporary Fantasyland photos at
my main website.