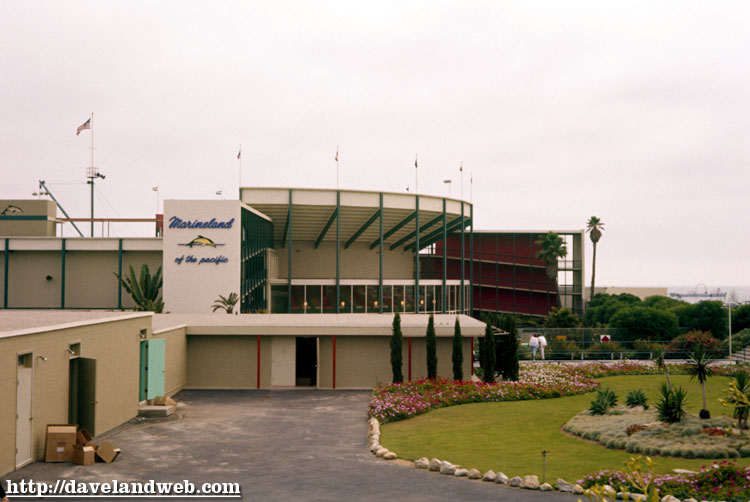 Just because I know squat about Marineland of the Pacific doesn't mean I can't post photos! Today's post is dedicated to the park that used to be in Palos Verdes from 1954-1987.
I wonder which came first; the Mickey or the Dolphin floral?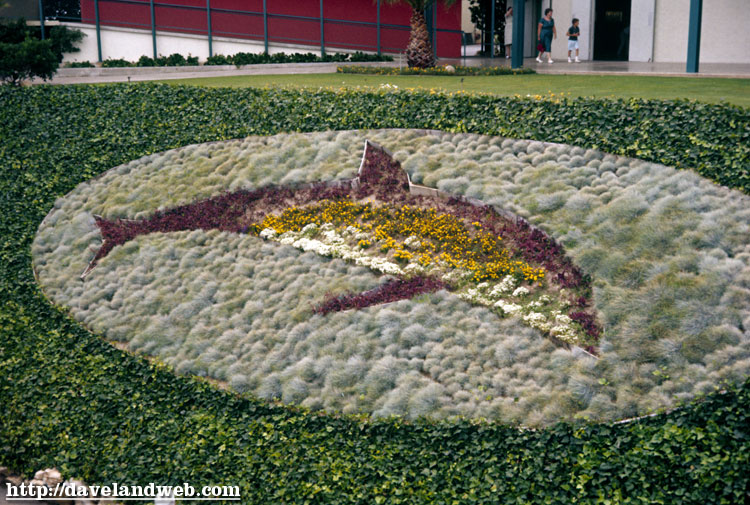 The colorful shots in today's post are from August 1958 (other than the initial exterior shots from July 1961).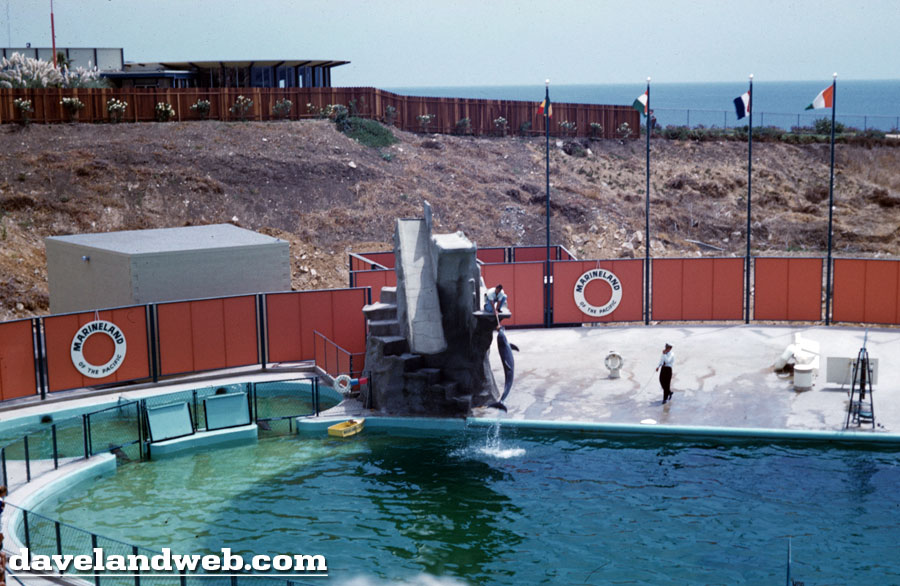 At the time of its opening, Marineland was the world's largest oceanarium. When it closed, its performing orcas/killer whales (Orky and Corky) were moved to San Diego's Sea World and renamed "Shamu."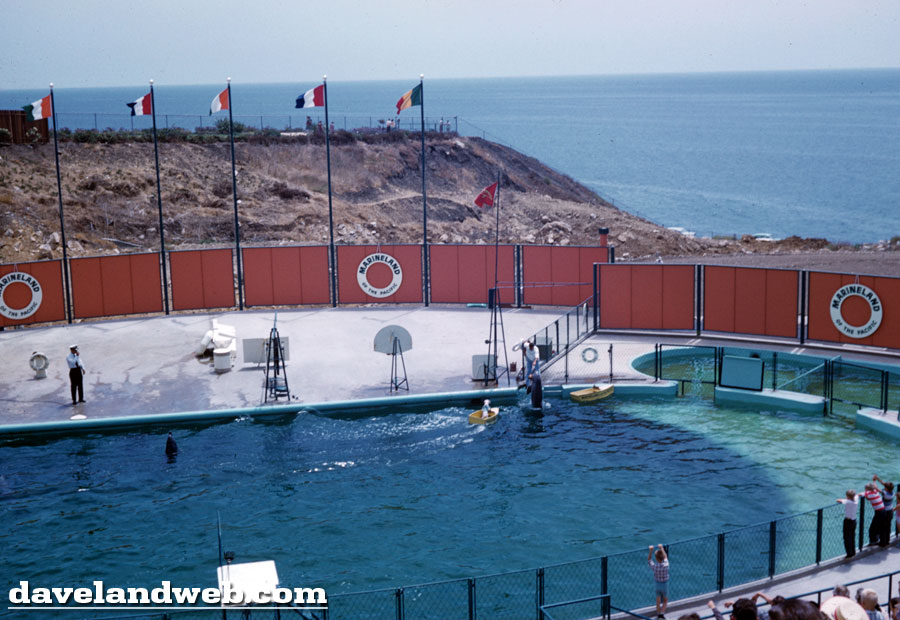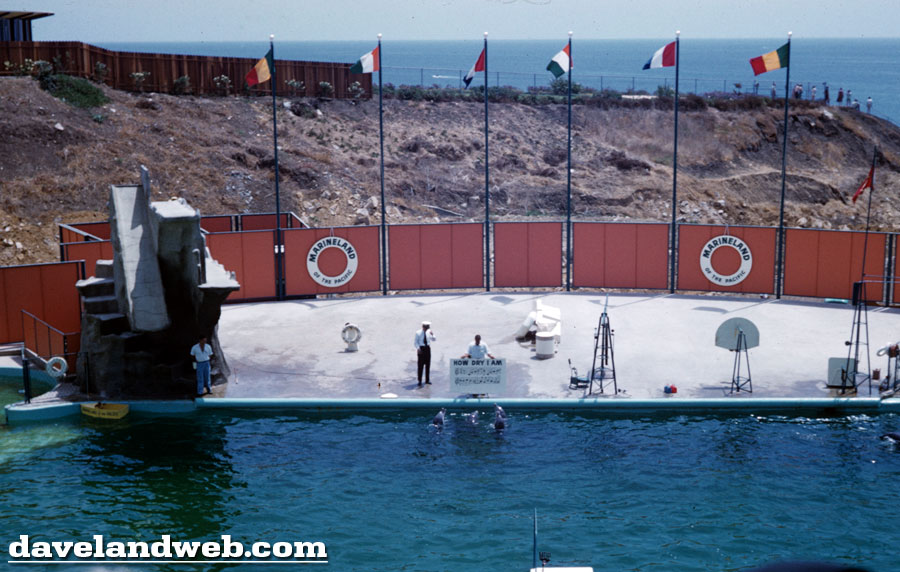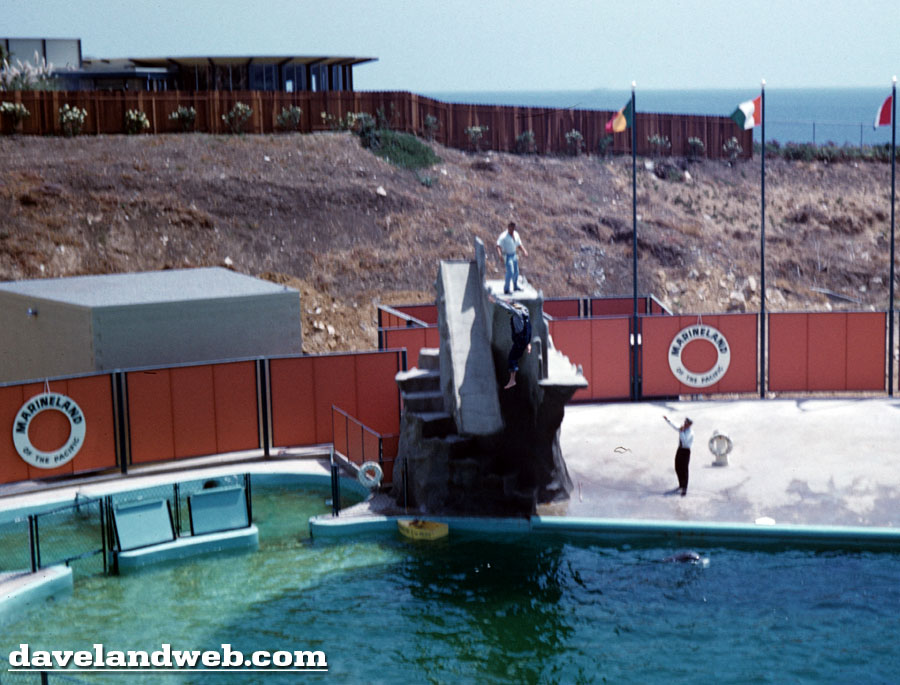 Marineland can be seen in a number of classic TV shows, such as "The Beverly Hillbillies," "The Munsters," "The Partridge Family," and "The Lucy Show."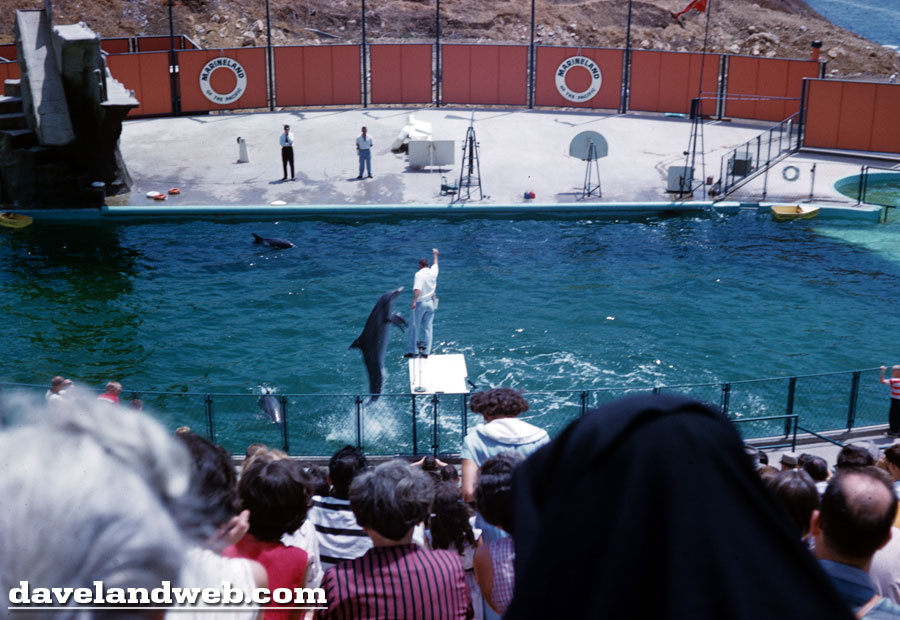 Eventually, Marineland was dozed and replaced with the
Terranea Resort
, a luxury California Oceanfront Resort.
See more Marineland photos at my
my main website.