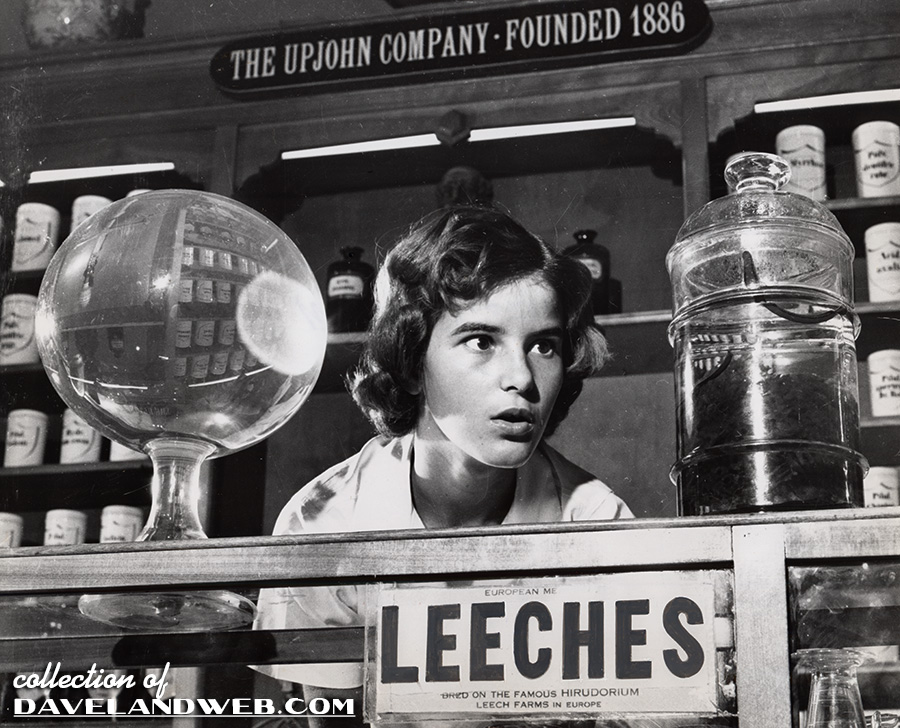 Leeches at Disneyland? Yech!
HEALTHY CURIOSITY (THIRD OF FIVE)

A slightly-scary exhibit makes Cathy Smith's eyes pop as she looks at a jar of leeches, the flat worms once considered very important in medicine. As part of the treatment of a variety of ailments, the creatures were used to draw blood from patients.
See more vintage and contemporary Disneyland Main Street U.S.A. photos at
my main website.