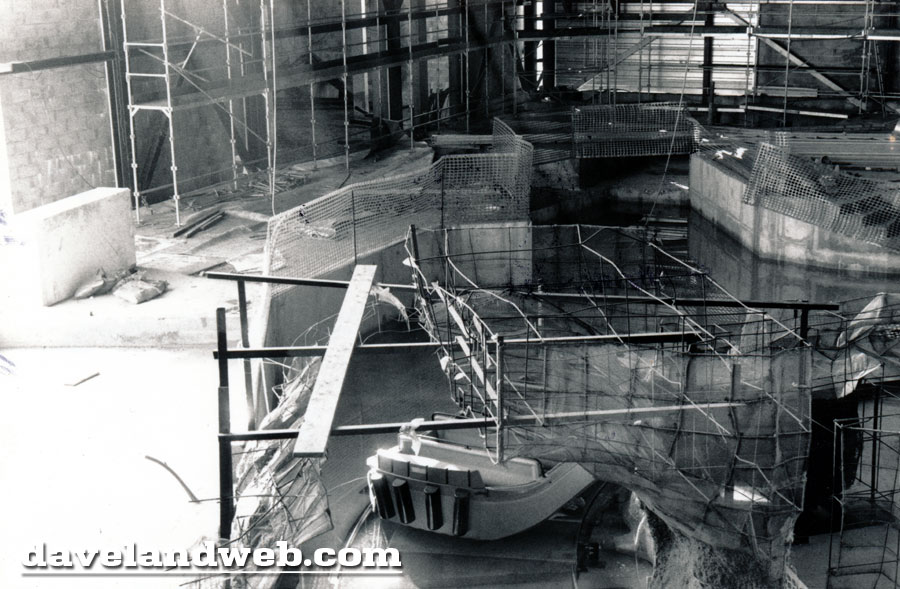 Two interesting construction shots with notations on the back; I can only assume that this collection came from someone who actually worked on the project, as the notes are fairly technical in construction jargon.
Boat in the Blue Lagoon. This will be the tunnel you go through to start your Ride. Falls will be on both sides (Ride test). Early in '91'
I will also assume these are for Pirates of the Caribbean.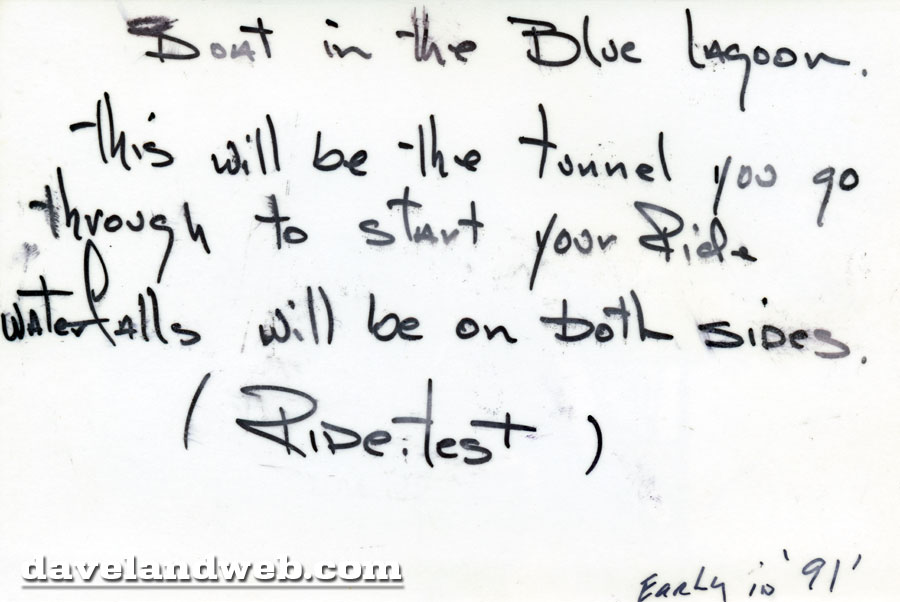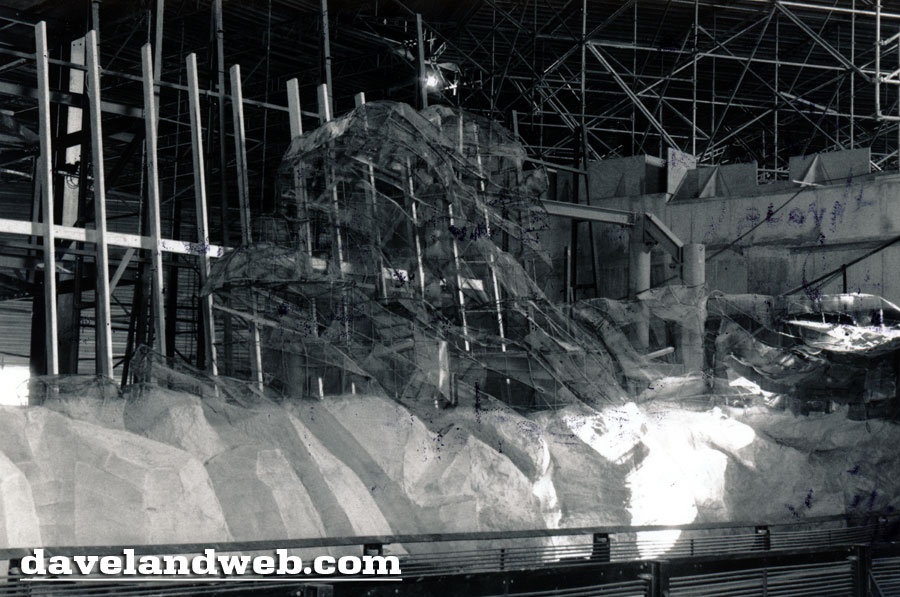 Bombardment Scene. Left side of tunnel Entrance. This is Bottom of Down Ramp I. Scratch Cote 2 meters up on Surface of Rock. (Ride Test) Early in '91'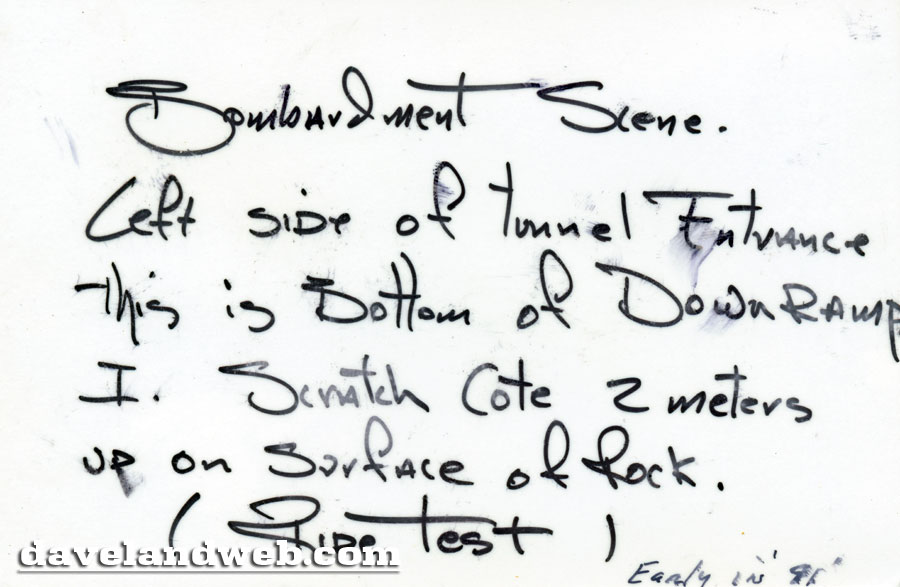 Back to current days of Disneyland Paris, Jenny is back with another column:
Disney has always combined imagination with original and innovative ideas. As technology becomes more advanced, many new features have been added to the Paris Disneyland Resort to enhance the Disney experience.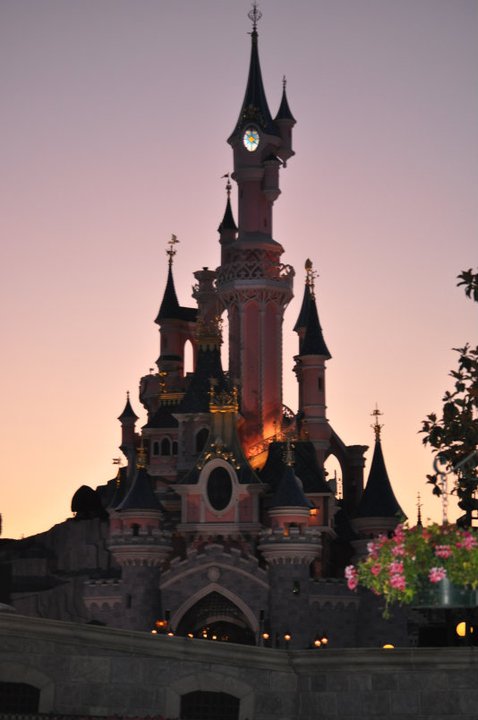 New creations are integral to the development of Disney, who have perfected over 100 technological patents, which include special effects, ride systems and interactive technology. For example, the Twilight Zone Tower of Terror uses gravity-defying technology to plunge guests 13 floors from the top of an elevator shaft, while the Stitch Live! show uses 'real time' animation technology to allow guests to interact and talk with an animated Stitch.

Disneyland Paris became the first theme park in the world to be visible with Google Street View, taking over 85,000 photos for the project. Disney fans are able to use Google Earth to zoom into the park from the comfort of their own homes and enjoy 360˚ street-level pictures to see every magical detail. A great way to plan your trip, step by step!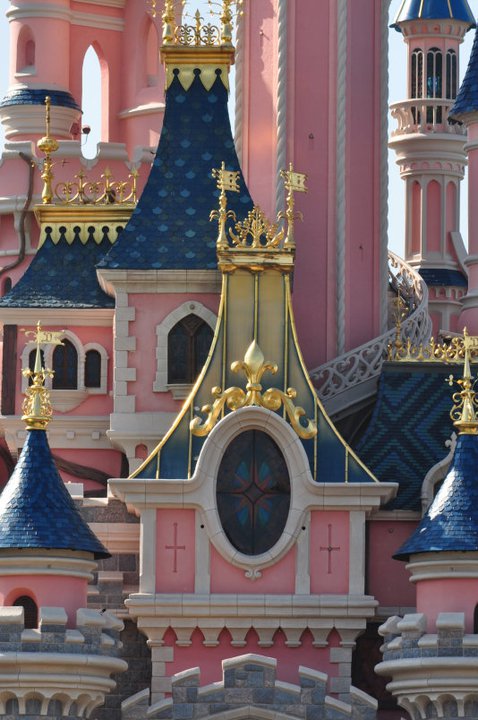 Bluetooth technology was introduced to the Walt Disney Studios Park in 2008. Guests were able to pick up a Bluetooth signal for free at certain points to find out show times and the length of waiting lines. Flashcode technology or QR Codes – a 2D barcode that users can take a picture of on their phone to connect to a mobile website – were introduced a year later. Visitors can scan these codes on signs, menus and even screens to find out all sorts of information.

As technology continues to develop, tourists on Disneyland Paris holidays are now able to download a free iPhone application. It's the first Disney Park to have such an app, which helps guests customise their visit and optimise their time with tonnes of information available, from admission rates and recommended itineraries to videos of the latest attractions. An interactive map is also accessible, which pinpoints your exact location in the park, via GPS. Disney continually finds the courage to try new things by pushing the boundaries of technology to benefit its guests. I can't wait to see what they introduce next.

See more Disneyland Paris photos at my regular
website.