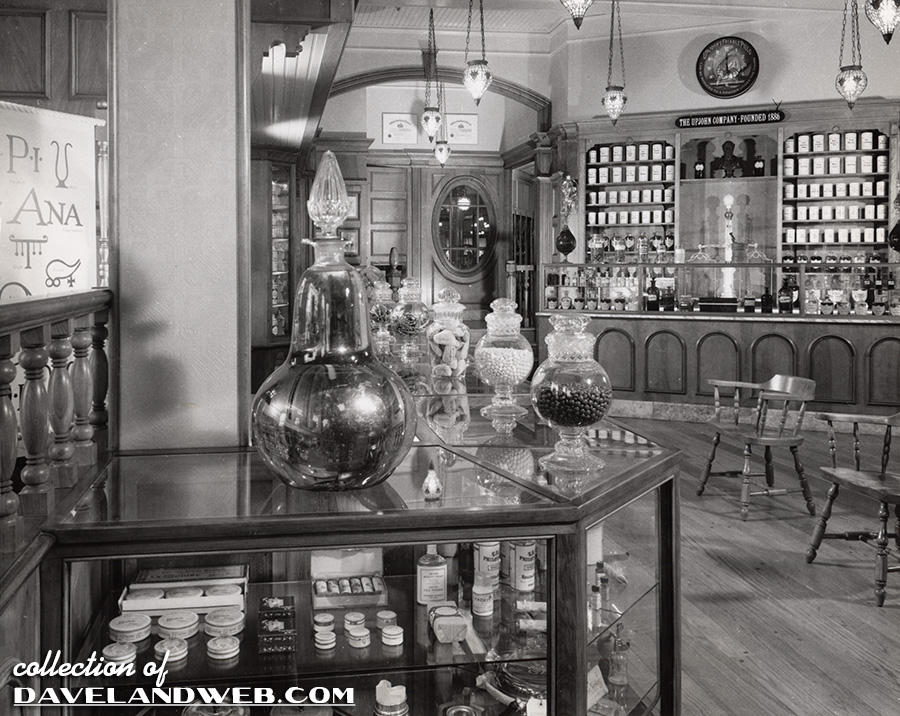 Back in the day when Main Street U.S.A. had a healthy diversity of shops, the Upjohn Pharmacy was a museum of sorts with an actual pharmacist on hand to talk to guests wanting to know more. Here's a vintage interior shot along with the accompanying publicity blurb from February 1960:
HEALTHY CURIOSITY (SECOND OF FIVE)

A bit of Old America, the Drug Store has an interior of fancy jars and bottles, ornate chandeliers and formally arranged displays of herbs, barks, extracts, granules pills and powders. Registered Pharmacists actually work at the store, but their job is to explain what the displays are all about, rather than compound medicines.
Gotta' zoom in for a closeup of the clock on the wall: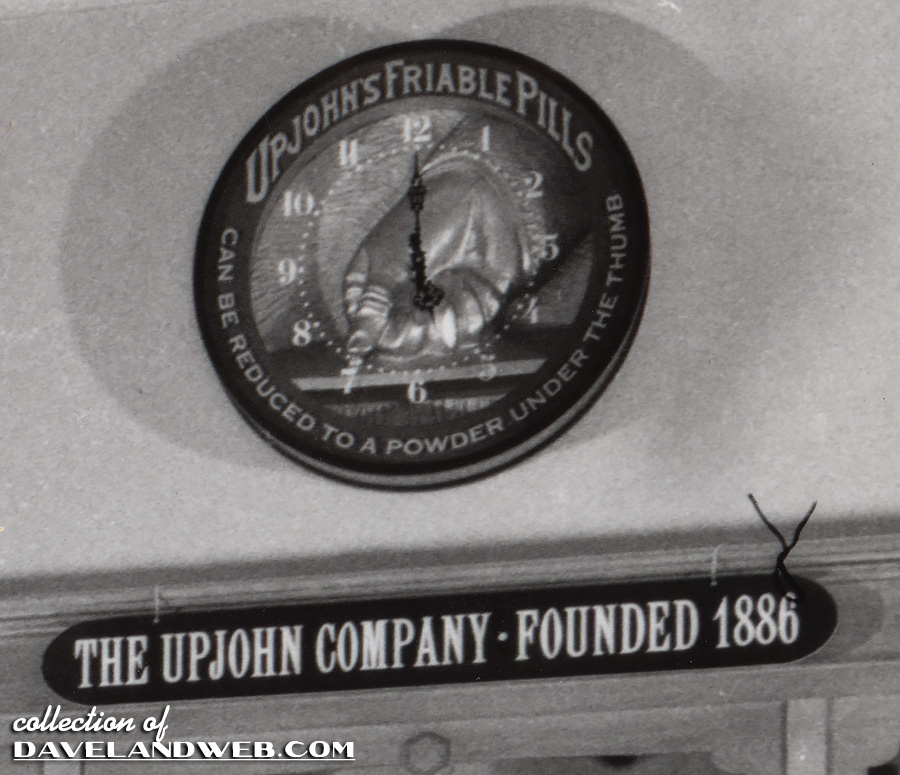 See more vintage and contemporary Disneyland Main Street U.S.A. photos at
my main website.