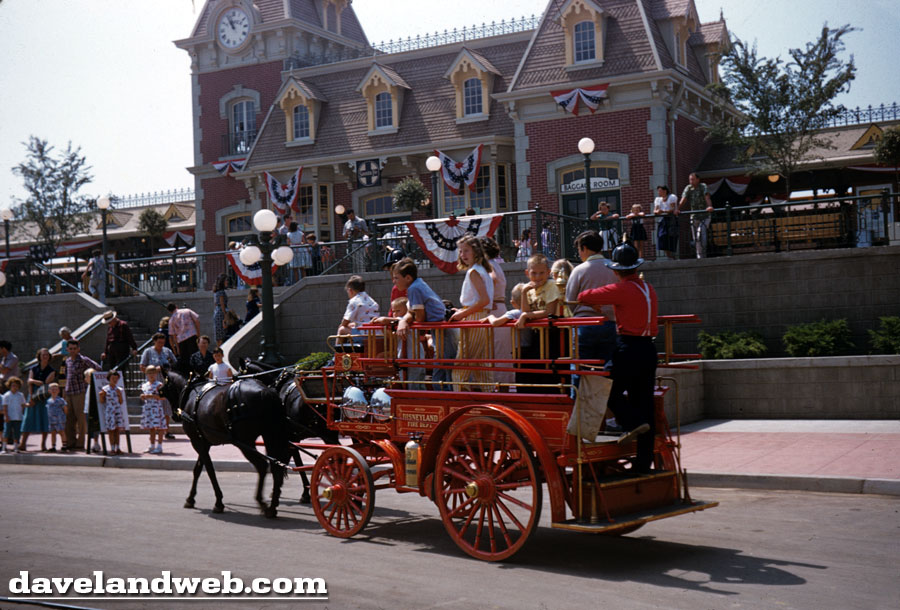 Ready to jump around today? The Chemical Wagon is taking another batch of guests from Town Square up to the Castle. Although I don't know the year on any of these, I do know that for this particular one it must be around July, thanks to the telltale patriotic bunting on the Main Street Train Station.
Over in Tomorrowland, the Clock of the World fights for attention with the eye-catching graphics of the Casa de Fritos poster on the right-hand side of this image. Once again, I totally dig those retro-martini-olive-looking light fixtures!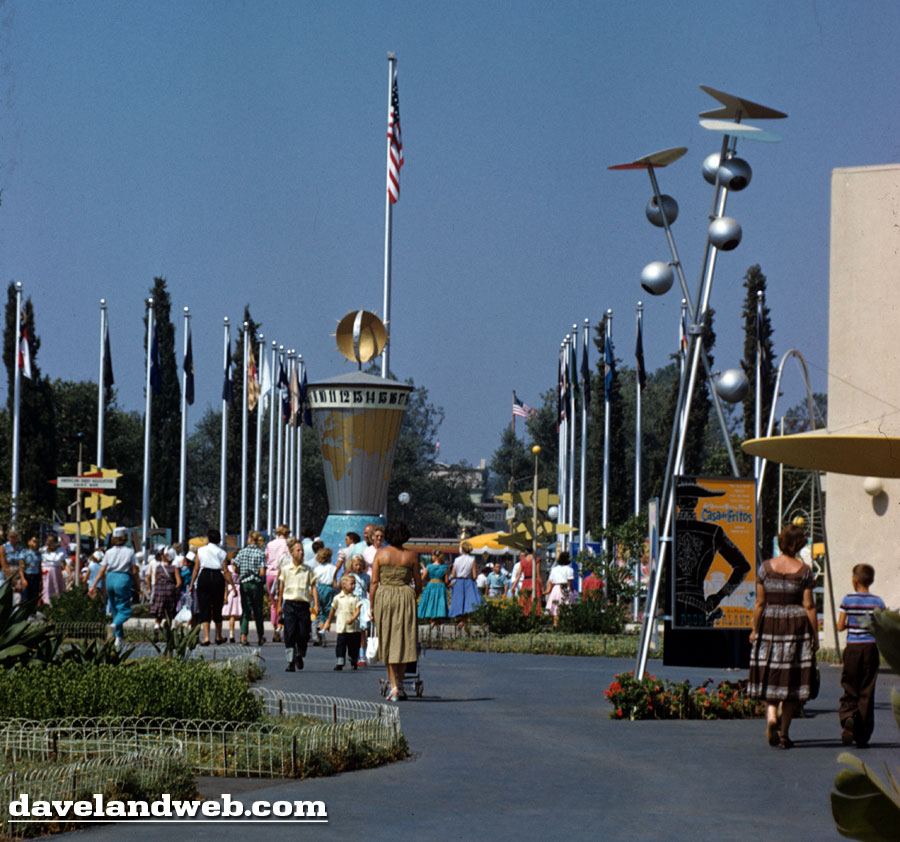 Over at the Old Mill on Tom Sawyer Island, those with eagle eyes will spot the Holidayland tent in the background (formerly the Mickey Mouse Club Circus Tent):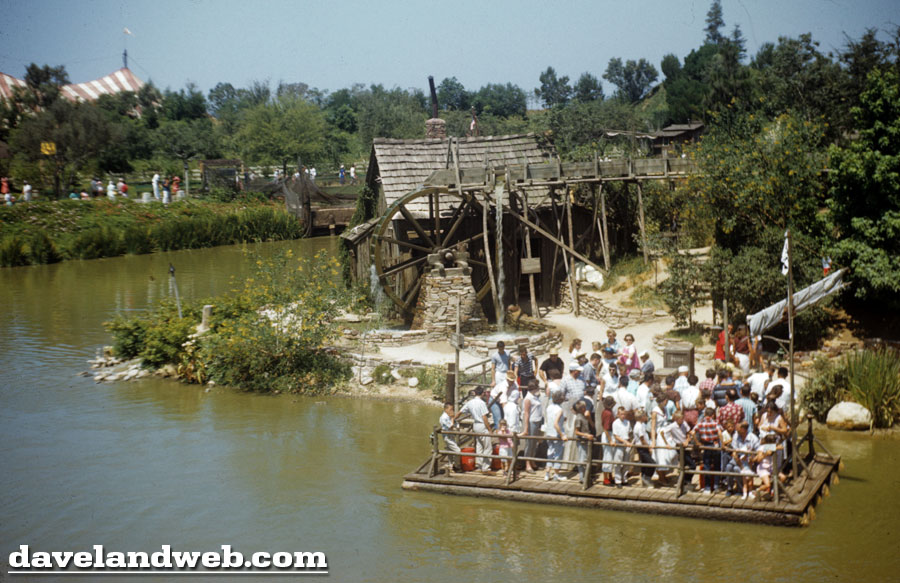 A closeup for those who DON'T have the eagle-eye: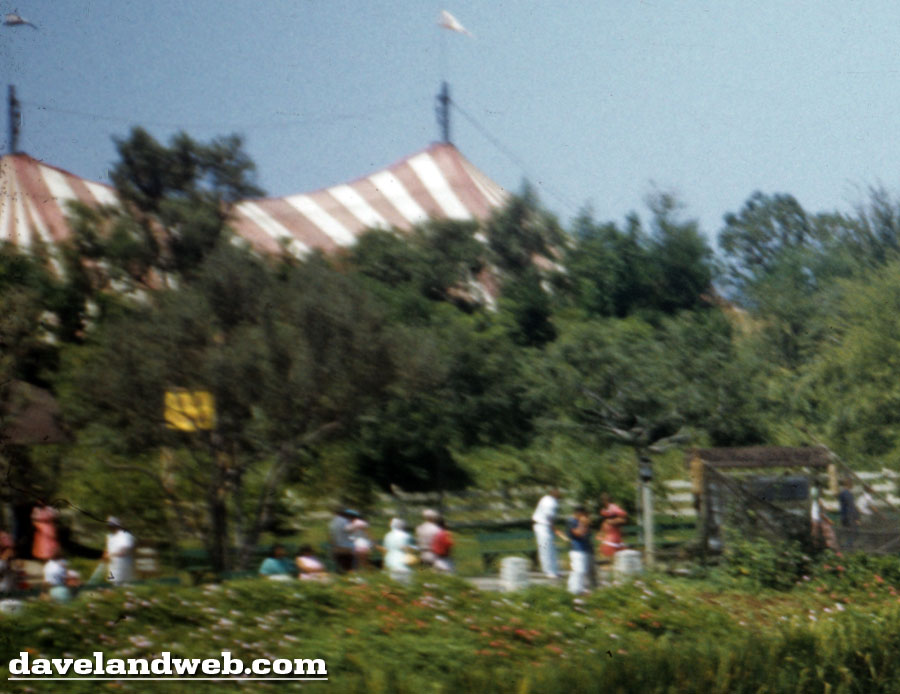 For the last image, we'll ride off into the weekend on our own Disneyland Stagecoach. You can almost hear the horse's hooves pounding in this one.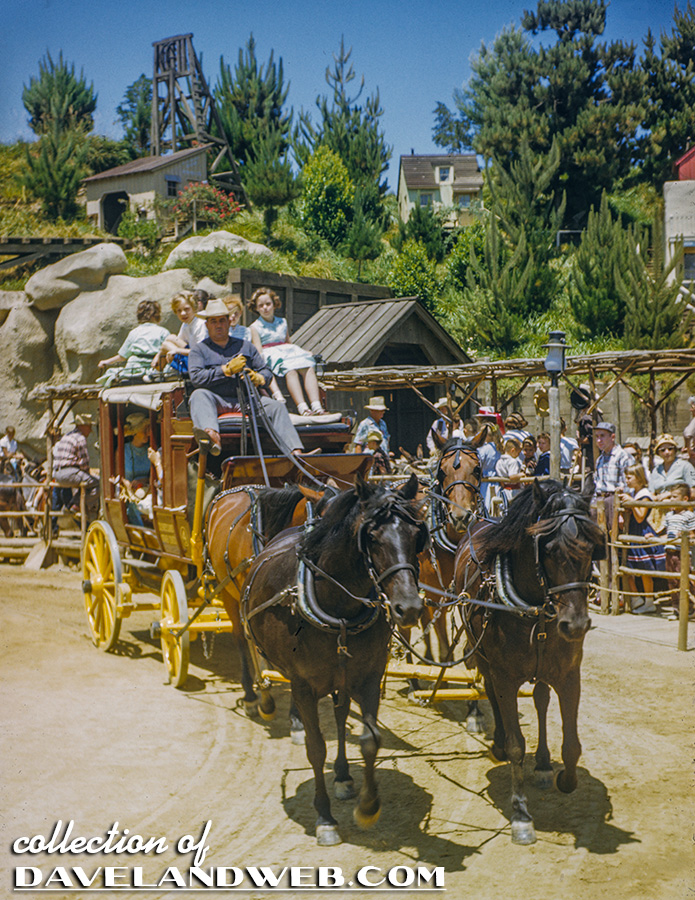 See more vintage and contemporary Disneyland photos at
my main website.