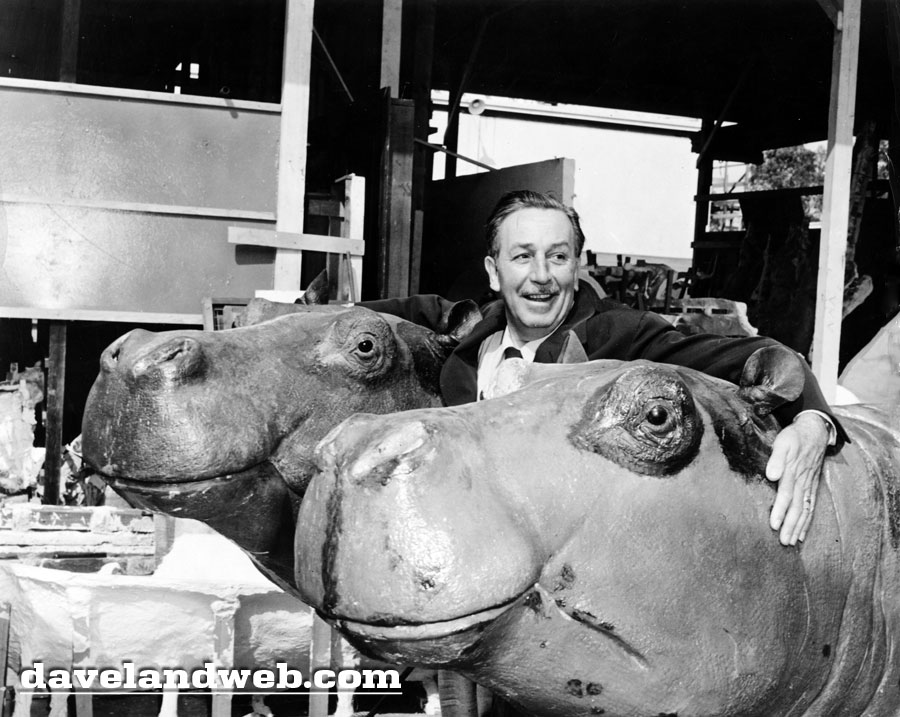 It's not difficult to see the happiness that Walt is feeling as his dream becomes a reality. Here he is cavorting with the mechanical hippos that will be an integral part to the Jungle River Cruise in Adventureland. From the publicity blurb:
NAME: WALT DISNEY AND FRIENDS

PROGRAM: DISNEYLAND NO. 38 "FANTASYLAND - A Further Report on Disneyland and A Tribute to Mickey Mouse."

TIME: WEDNESDAY, JULY 13, 1955; 7:30-8:30 PM (NYT)
Walt Disney turns on his famous charm in an attempt to befriend a pair of half-completed life-sized mechanically animated hippos, who live in Adventureland, part of the Disneyland Park under construction in Anaheim, Calif.
A previously posted shot of the hippos being put into place: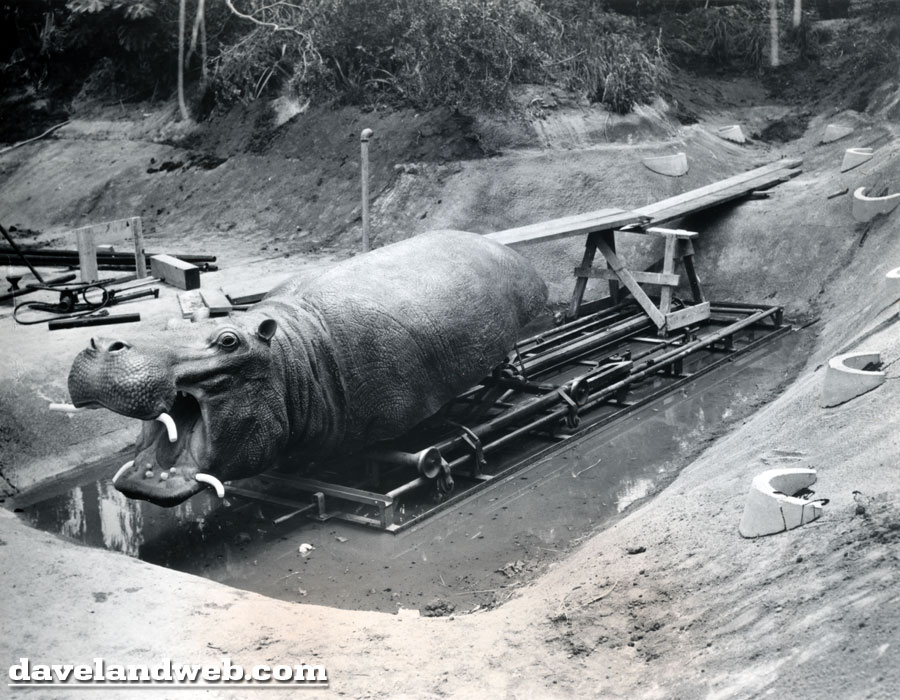 Today, the hippos still charm guests every day at Disneyland: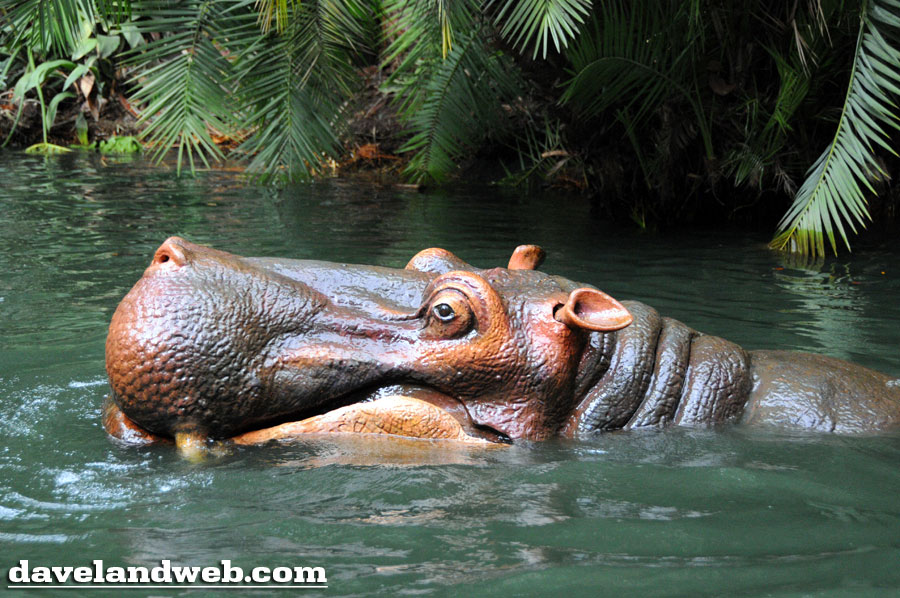 See more vintage and contemporary Disneyland Jungle Cruise photos at my regular
website.