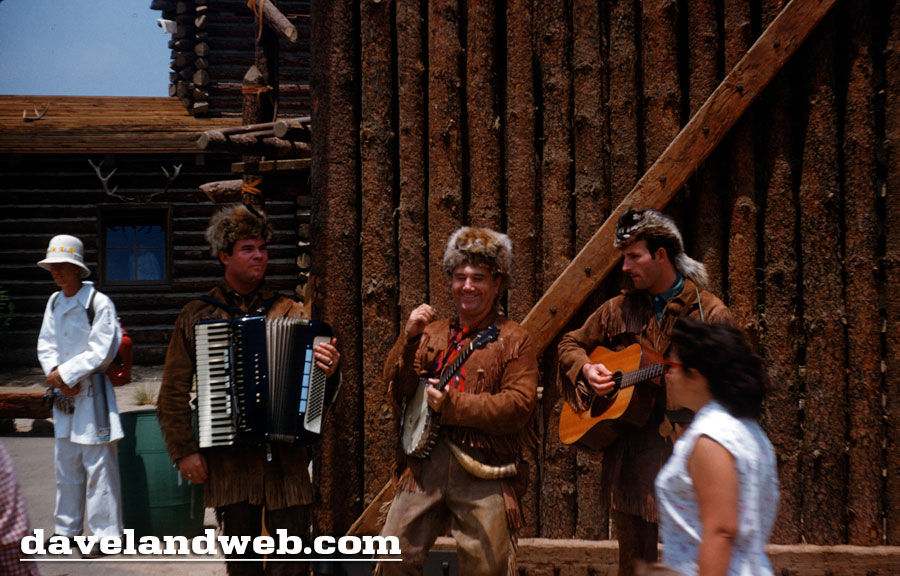 This slide is my favorite of the batch. I am totally unfamiliar with this Frontierland trio of musicians who look like they stepped out of a Davy Crockett movie. Whoever they are, they sure look as if they haven't a care in the world.
Zooming in, it appears that the White Wing on the left side of the photo has some kind of Rube Goldberg water contraption on his back, complete with Disneyland paper cups to dispense. Were these for him or for randomly thirsty guests? If so, what a cool idea of great customer service!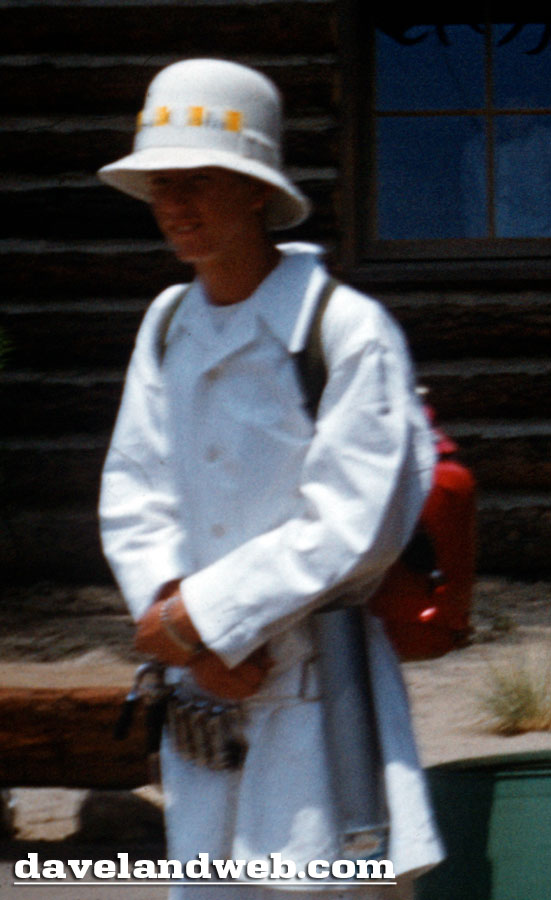 Meanwhile, Disney/Pixar is having a contest where those who find a shot of John Lasseter as a Jungle Cruise Skipper from 1977 can win an opportunity to preview Cars Land. This shot in my collection is from April 1977 and I am positive that it must be Lasseter; what do you think? Somebody must be able to help me ID this. To quote Eve Arden from "Grease":"We have experts at this type of identification!"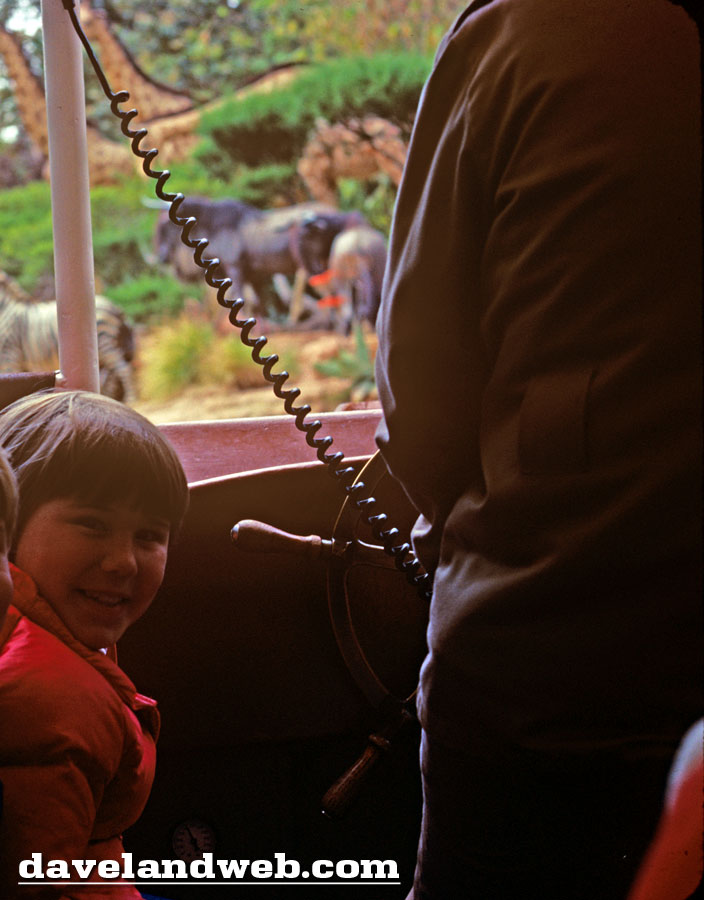 See more vintage and contemporary Disneyland Frontierland photos at my regular
website.