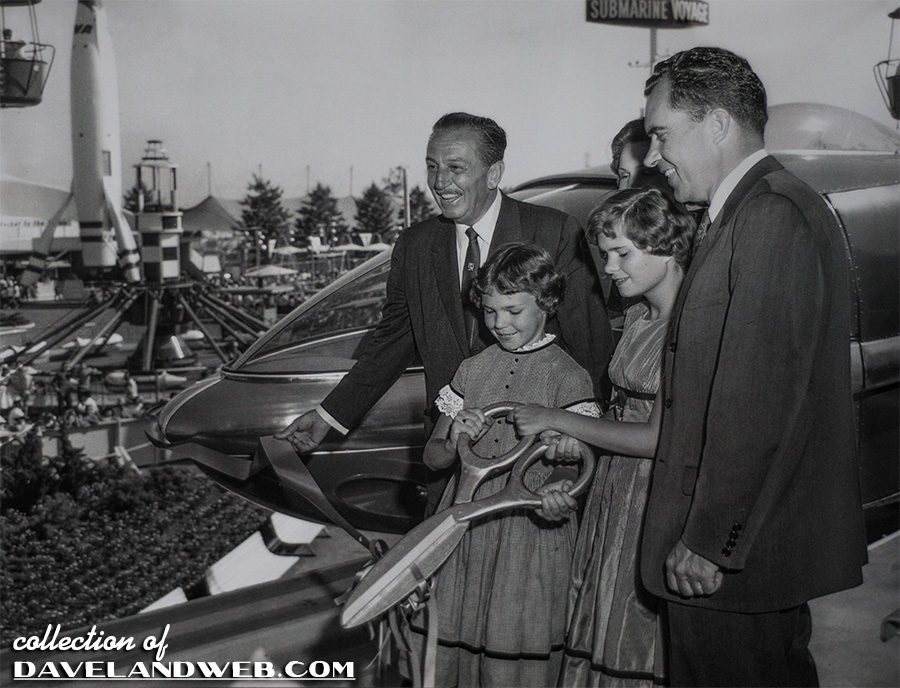 This post is about one of those stupid nitpicky things that will probably eat at me for a long time. The kind of thing I would get annoyed with someone else for noticing let alone actually giving two hoots about. What am I referring to? The mysterious case of the two dresses!
These first 4 photos show the famous ribbon cutting ceremony from June 14, 1959 for the Disneyland Monorail. Julie & Tricia Nixon did their best to share duties but they were unable to cut through the ribbon with the pair of decorative scissors they were given by the team at Disney. As Julie Nixon Eisenhower recently recalled to me, "Walt saved the day. We were in front of hundreds, thousands of people that day, and Walt just tore the ribbon—he saved the day with his quick thinking."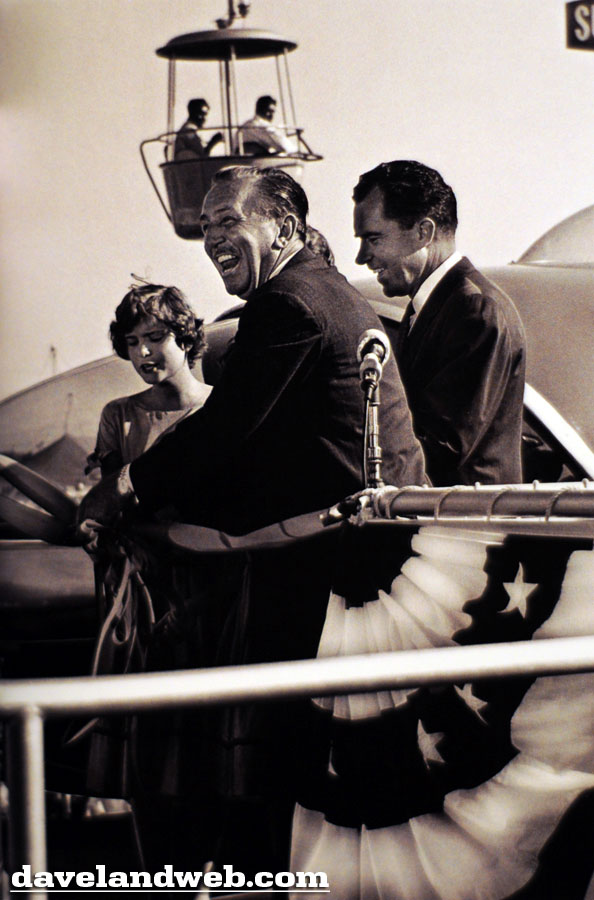 Everyone shares in the laugh as the ribbon has been cut and now the Nixon family can finally take a ride on the Monorail.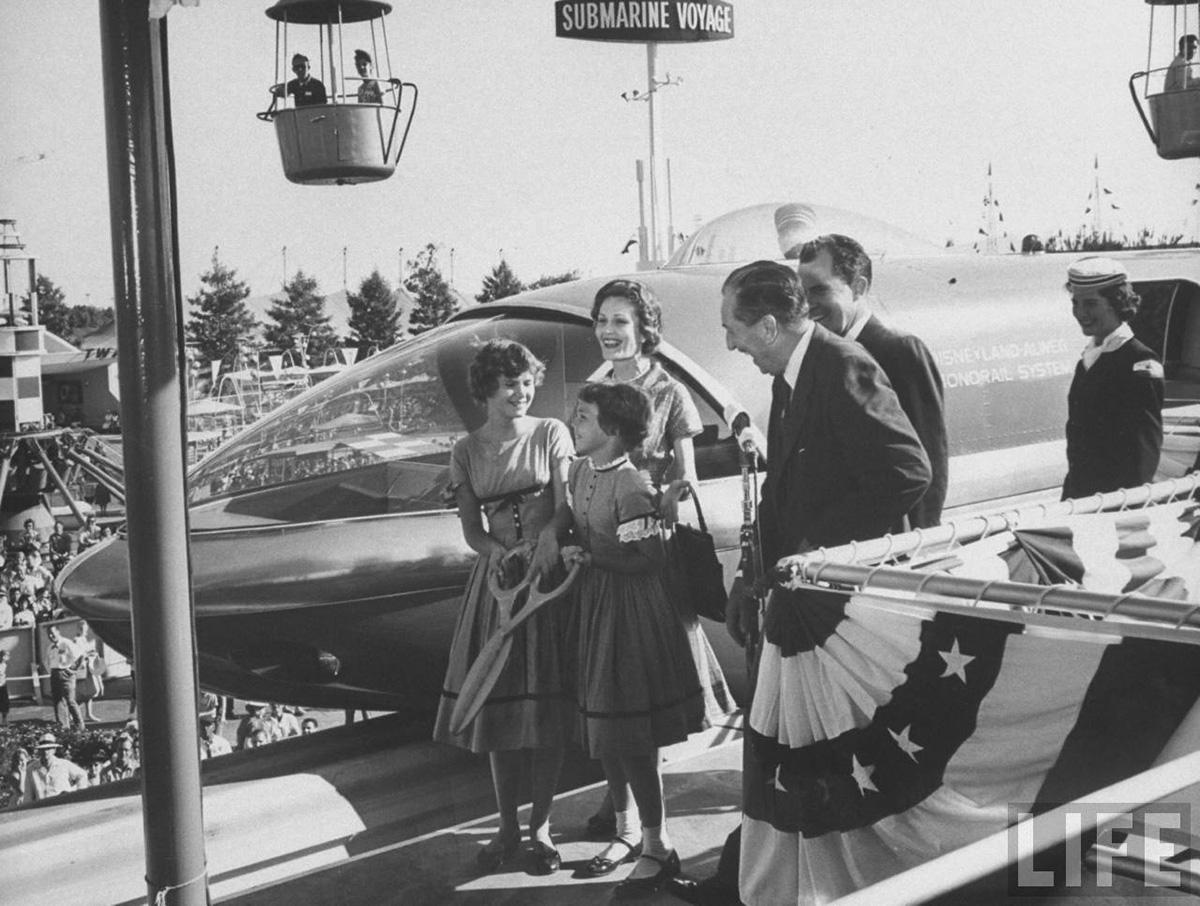 Once the ride is over, Disney is on hand with his wife, Lillian, to welcome the Nixons back to the Tomorrowland station.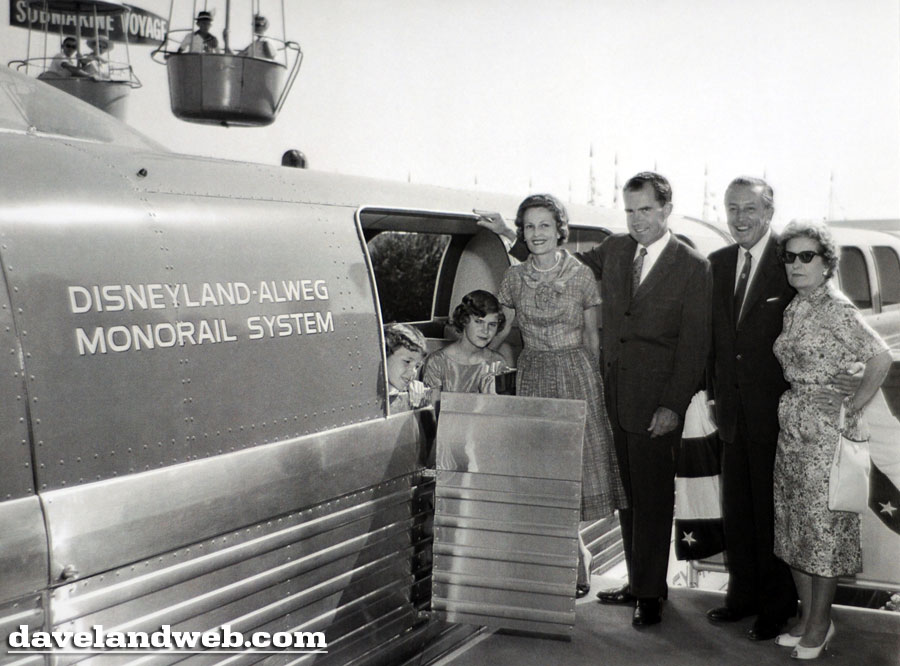 So what's the mystery you ask? Check out these 2 photos; all of the Nixons are wearing completely different outfits, and yet, there is an uncut ribbon and that same pair of crappy oversized scissors. Walt holds the ribbon taut to make the cutting easier.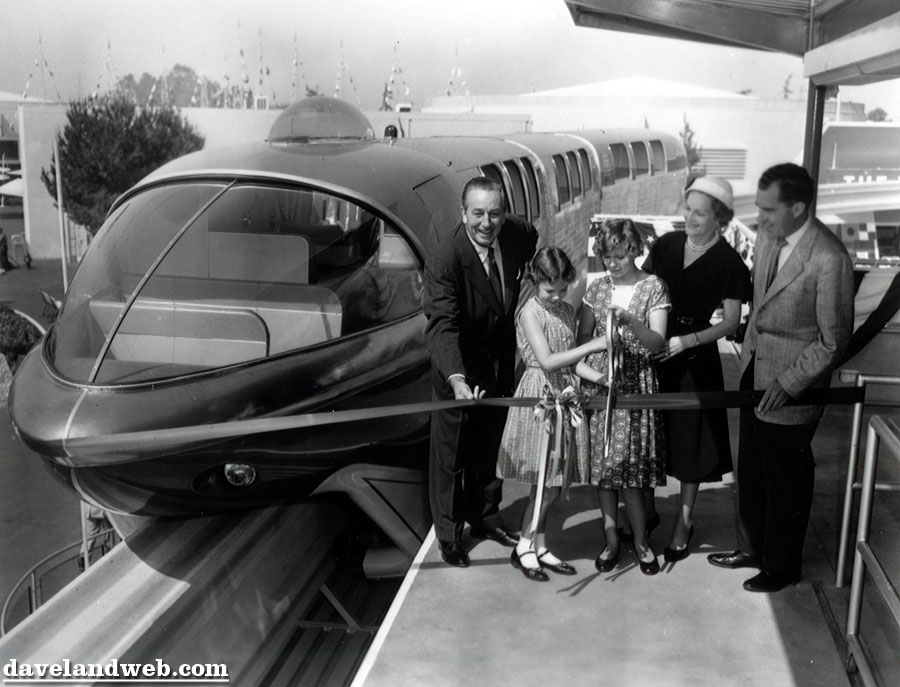 In this photo, Vice President Richard Nixon assists daughter Tricia with the cutting duties.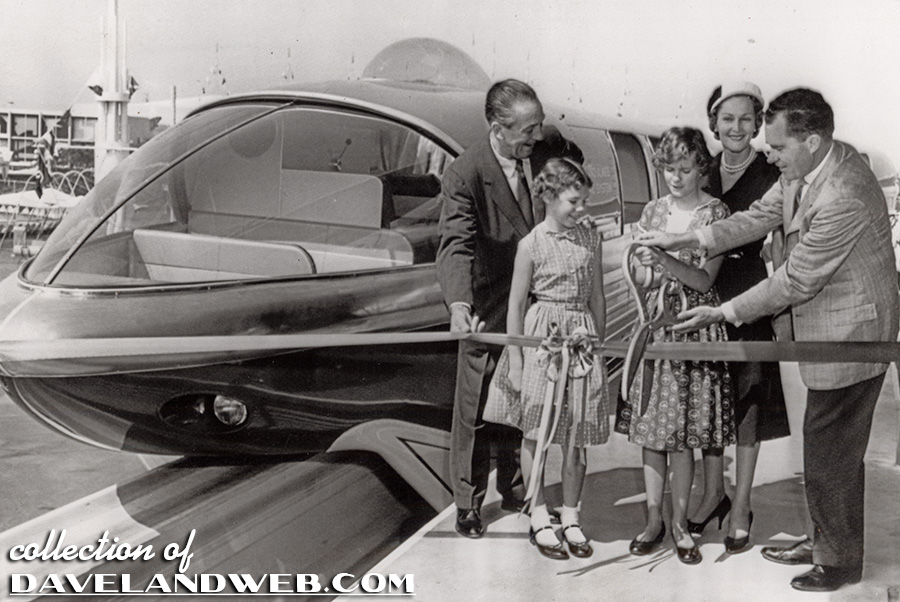 In this final shot from my collection, the Nixons are inside the Monorail with Guest of Ceremonies Art Linkletter peeping through the bubble: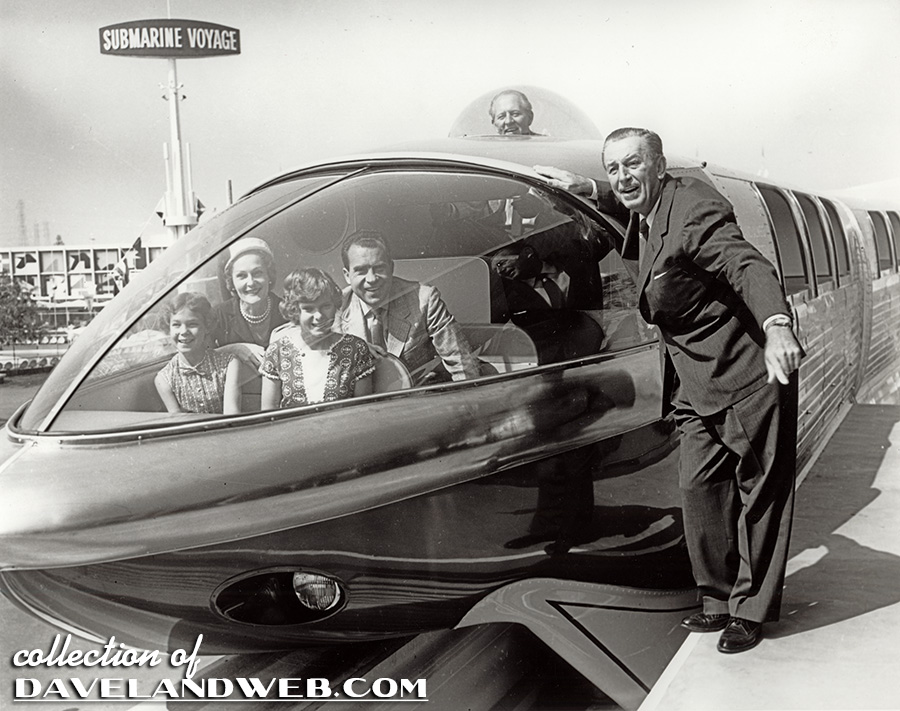 When asked about this, Julie told me: "I do not recall a trial run or photo opportunity. We must have spent two days at the park. We never would have changed clothes twice in one day!" According to their invitation letter from Walt, the Nixons arrived at the Disneyland Hotel the day before the festivities. Logically, it would make sense that the "dress rehearsal" was done on Saturday. Since the last 3 shots have virtually nobody in the background, it would stand to reason that this was the case.
Furthering my theory is this family photo taken in front of the Matterhorn, with the setup of stands occurring feverishly in the background: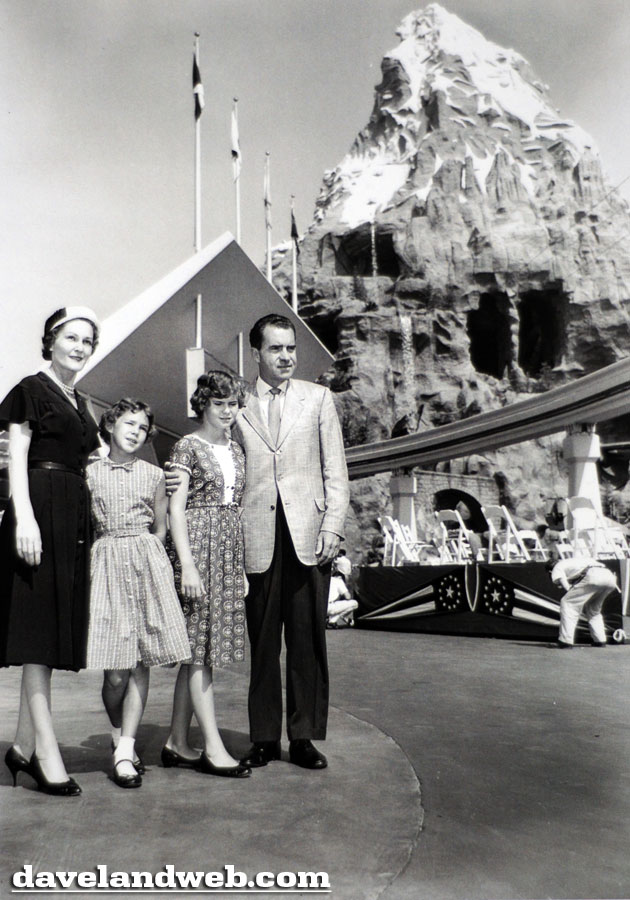 Once the opening festivities were finished on the 14th, according to Julie, the family headed over to Knott's for a family reunion, making it doubtful that they would have returned, changed outfits, and posed for these publicity photos.
I really need to get a life.
See more vintage and contemporary Monorail photos at
my main website.