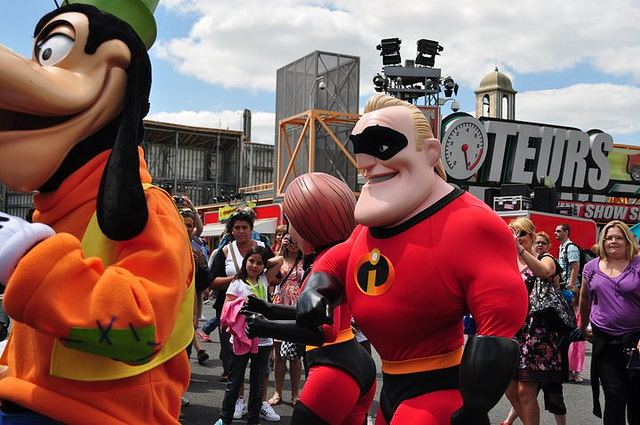 More on DLP from guest columnist, Jenny Bailey:
In order to preserve its magic, the secrets of the Paris Disneyland resort have always remained hidden away from public eyes. Hard work and meticulous preparation helps create that unique Disney experience, but what actually goes on behind the scenes?
Careful planning and dedication backstage has ensured Disneyland Paris holidays have been loved for almost two decades. Hours of rehearsals for shows and parades take place in the studios in front of floor-to-ceiling mirrors, allowing the likes of Sleeping Beauty and Snow White to perfect their dance routines. Around 60 hours of choreography were needed to prepare for the Magical Moments Festival alone.

Every effort is taken to maintain the Disney image, which means none of the characters can be seen talking, eating or sitting down at any time. Many hidden pathways are used so the trained team of actors can enter and leave the park at any time. Behind Main Street USA, yet more paths lead to the staff complex, complete with shower block, canteen, cash machine and even a board with a daily weather forecast.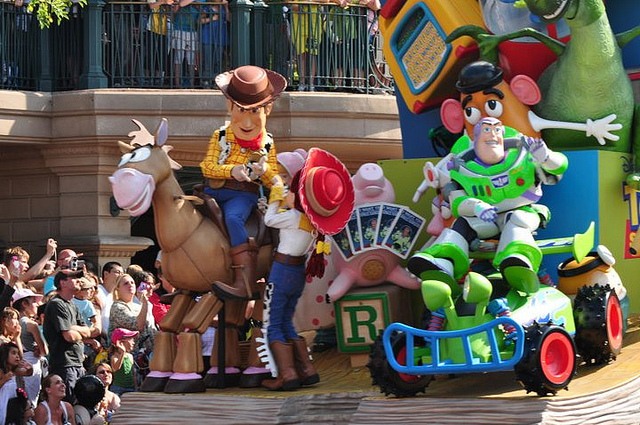 The ten in-house costume designers create thousands of intricate outfits a year in the 100-metre long hangar with vaulted metallic ceiling. This is where the magic really takes place and there are around 50,000 complete show outfits housed there. Mickey and Minnie have hundreds of different ensembles each and Pluto goes through a staggering 200 tongues a year because of kids pulling on it so often. The 'It's a Small World' attraction has up to 320 dolls, whose costumes are changed twice a year – a massive 30 to 60 hours of work goes into making each one!
A few more Disneyland Paris construction photos for you to round out this post. Another shot of what appears to be the Wicked Wench from the Pirates of the Caribbean attraction: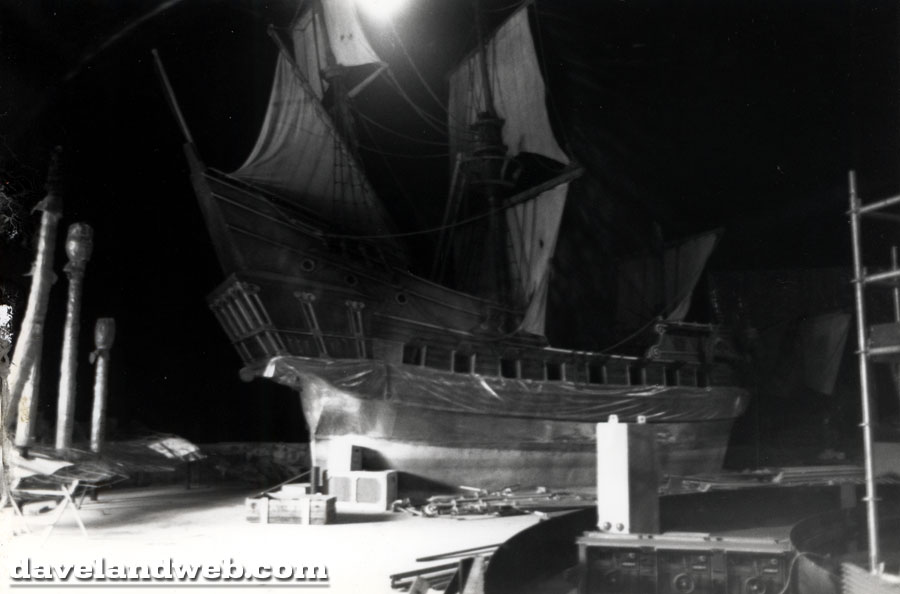 Disneyland Paris has two Riverboats: The Mark Twain (a sternwheeler) and The Molly Brown (a side-wheeler, in honor of the boisterous Titanic survivor). Here's one The Twain under construction.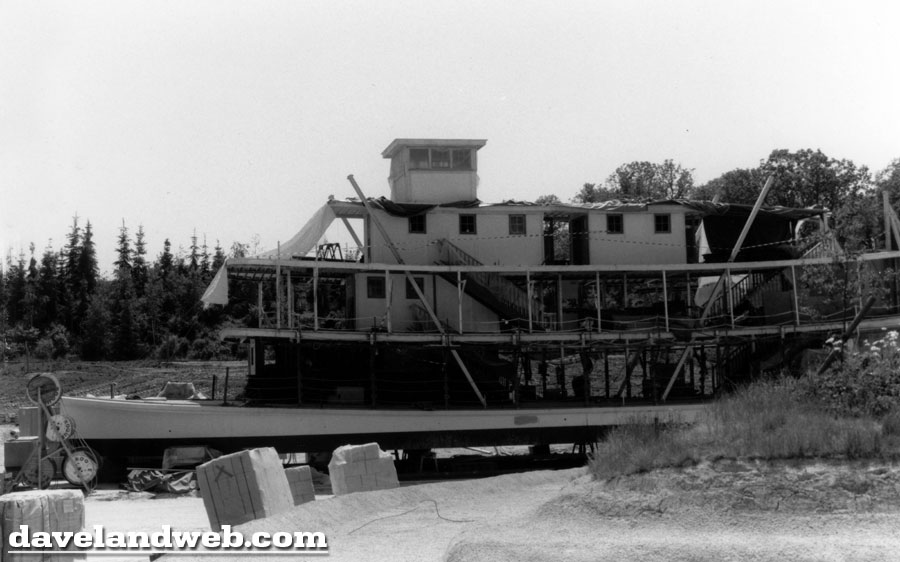 Two of Disneyland Paris' Big Thunder Mountain Railroad attraction under construction: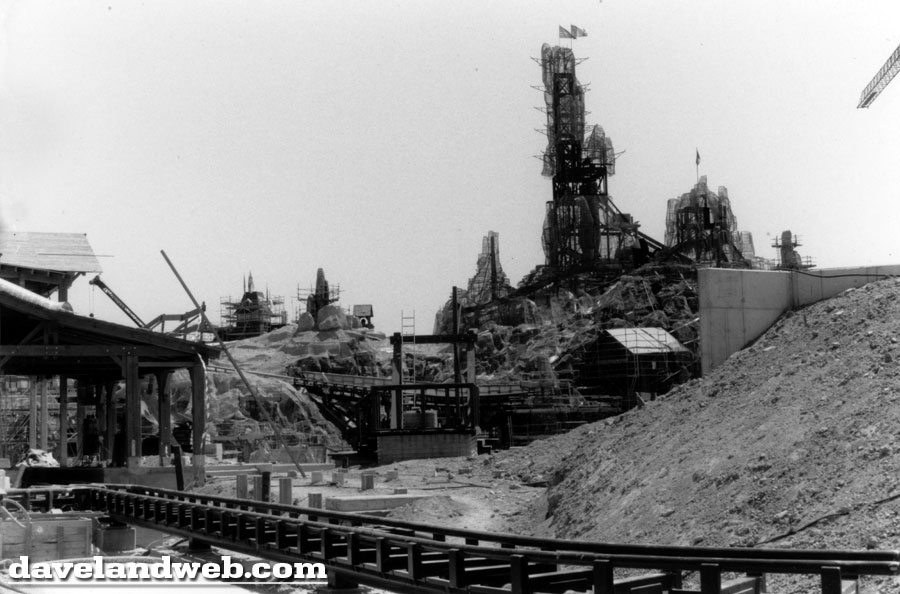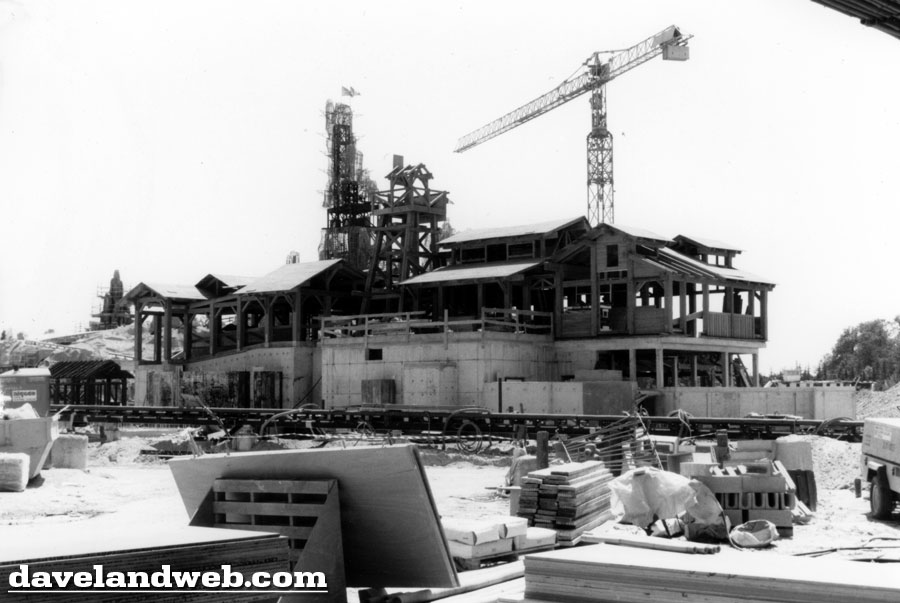 To pull it all together, here's a DLP postcard showing the art for what this finished area, known as The Rivers of the Far West, would look like: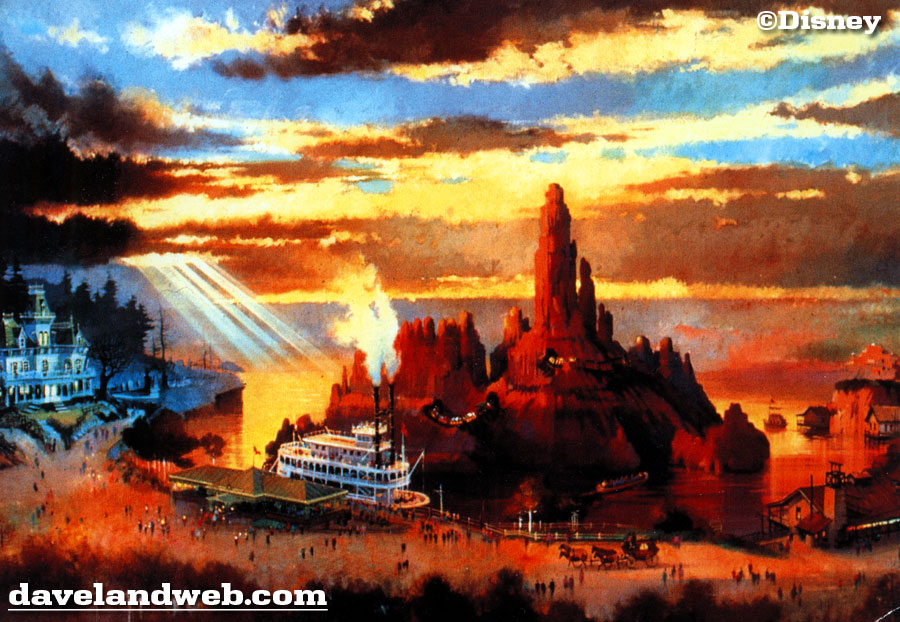 See more Disneyland Paris photos at
my main website.