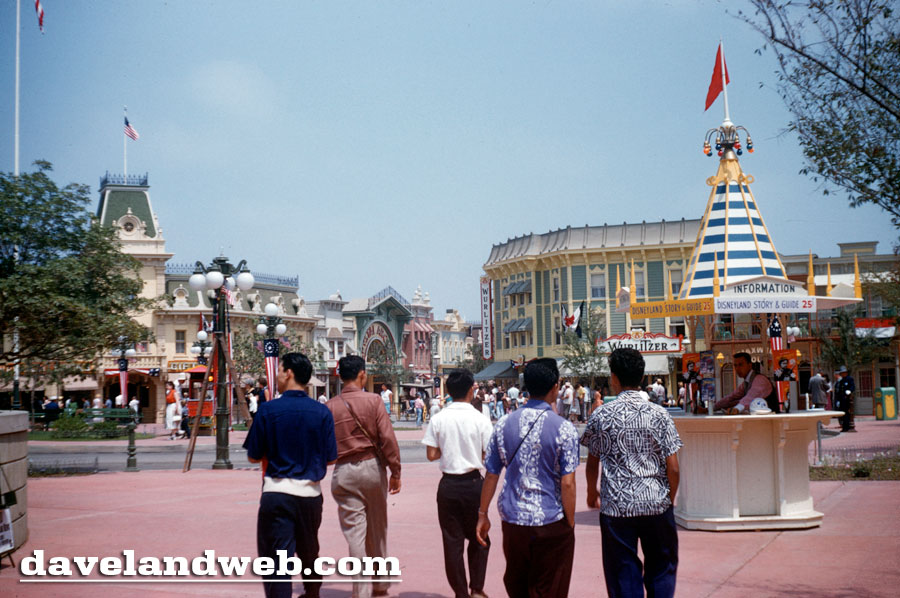 Slides that are unstamped are a pain in my arse; they make me have to think and pull out my Sherlock Holmes hat. This batch wasn't stamped, but somebody had written Disneyland 6/55 on them. Considering the park opened in July, this is obviously not correct. However, I do believe the year is correct. In this first Town Square shot, the chicken wire around the young planting, year one guidebook, and the heavy push of Davy Crockett souvenirs are pretty good clues.
Note the Keystone Kop in the background: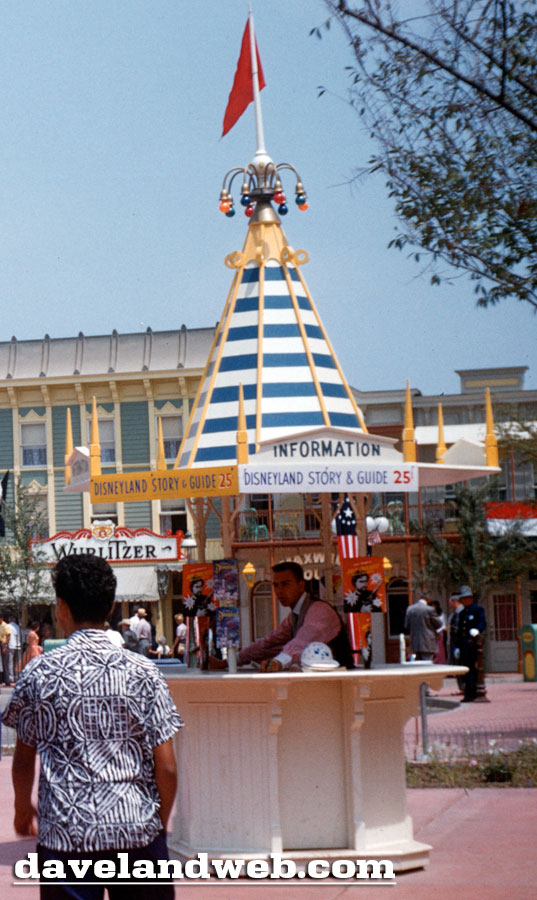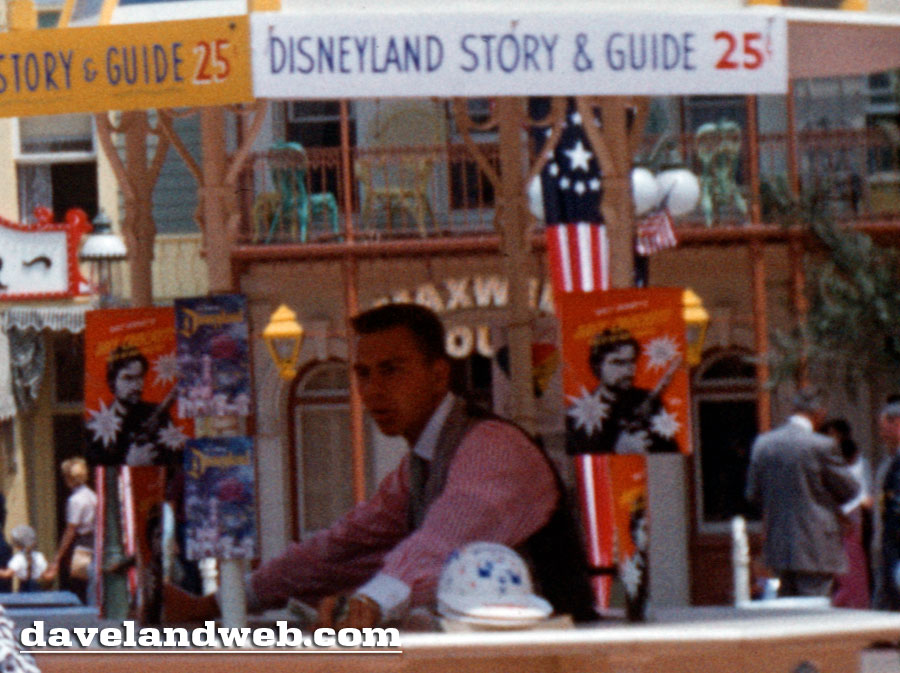 This Town Square shot focuses on City Hall, draped in patriotic bunting, a happy annual Disneyland tradition.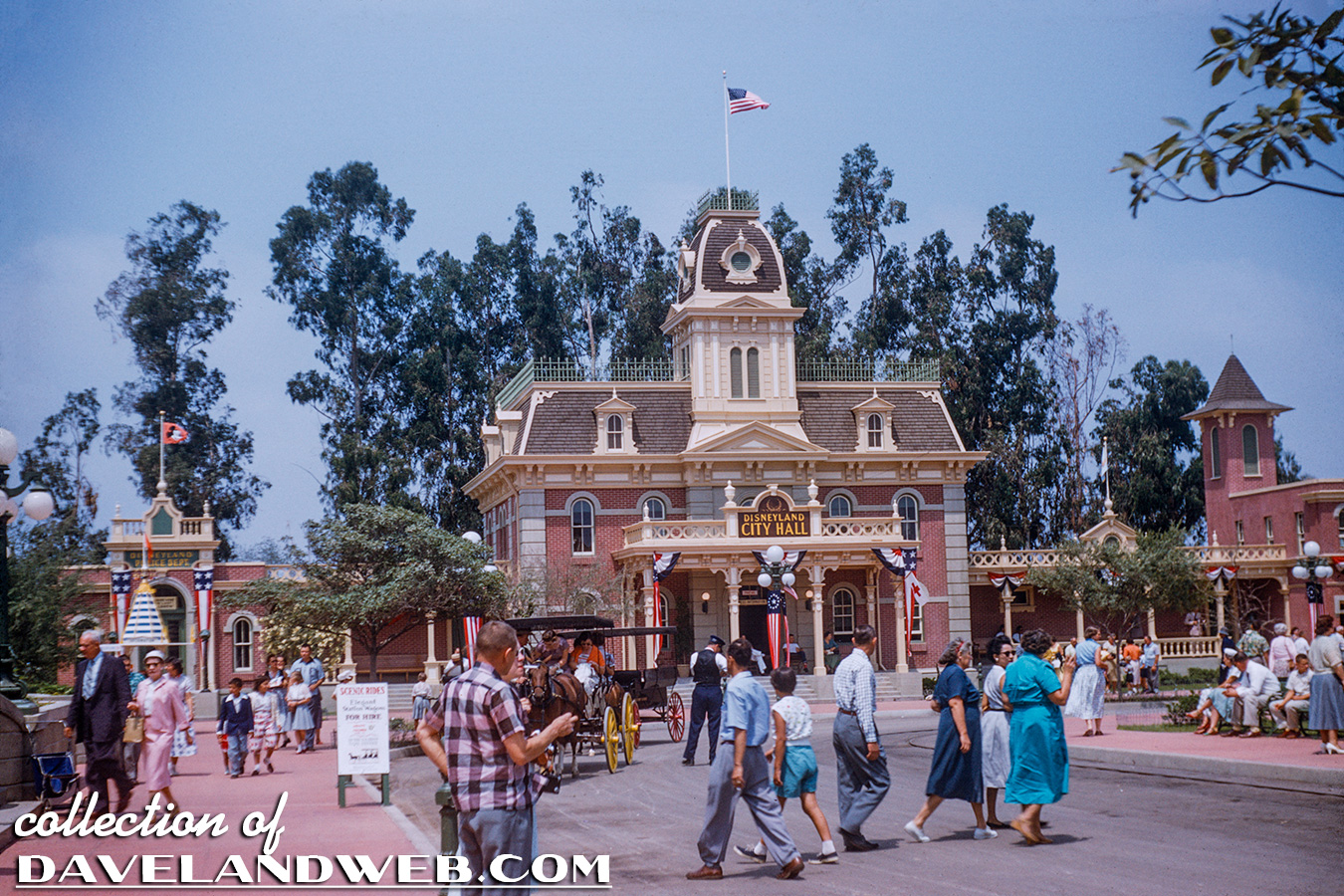 Zooming in for two things; the stylish lady in the pink suit (when was the last time you saw a guest at Disneyland with this much style and grace?) and the Scenic Rides sign: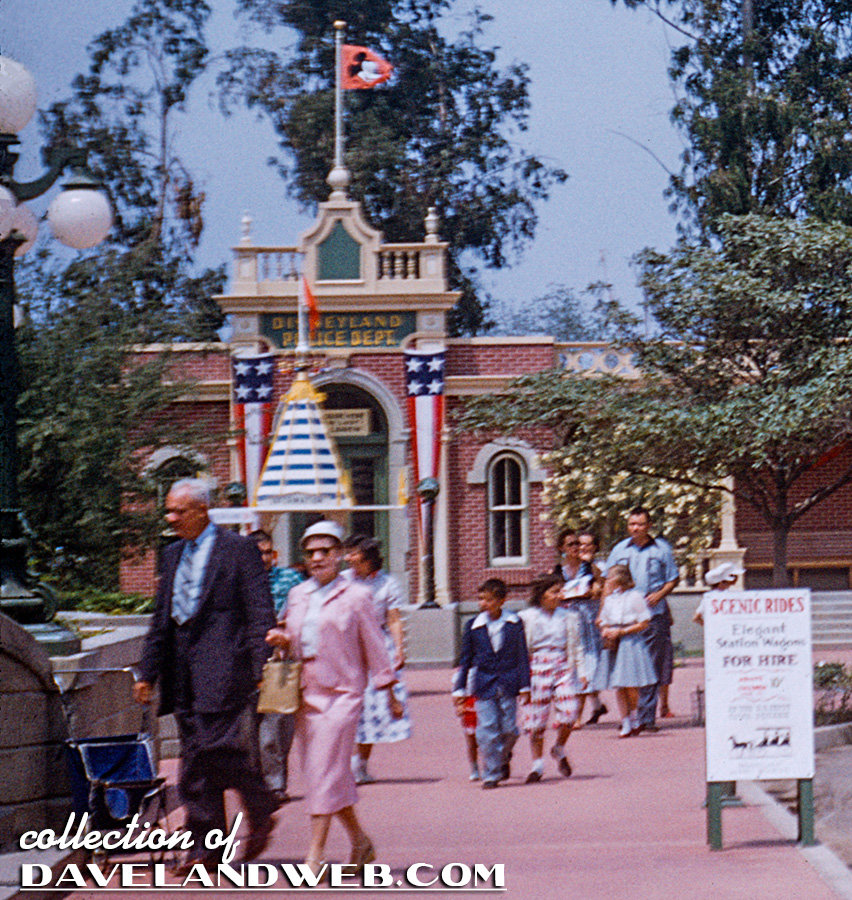 See more vintage and contemporary Disneyland Town Square photos at my regular
website.