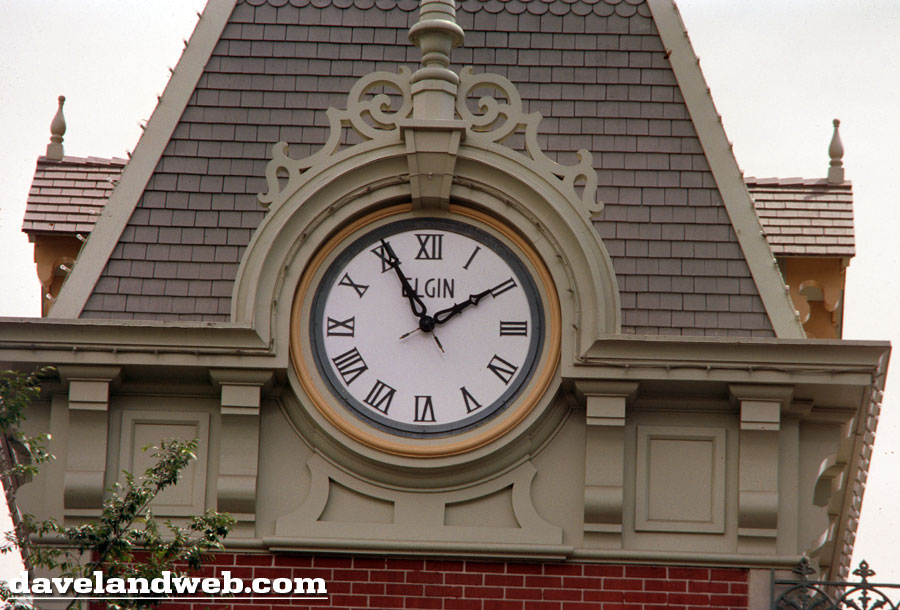 Picking up with more from a series I started back in May, our time machine takes us to April 1977. I may not be able to tell you the date, but thanks to slide number one, I sure can tell you what time it is!
This cannon still resides in Town Square today; thankfully, you will not find it in the poor condition it appears in this photo!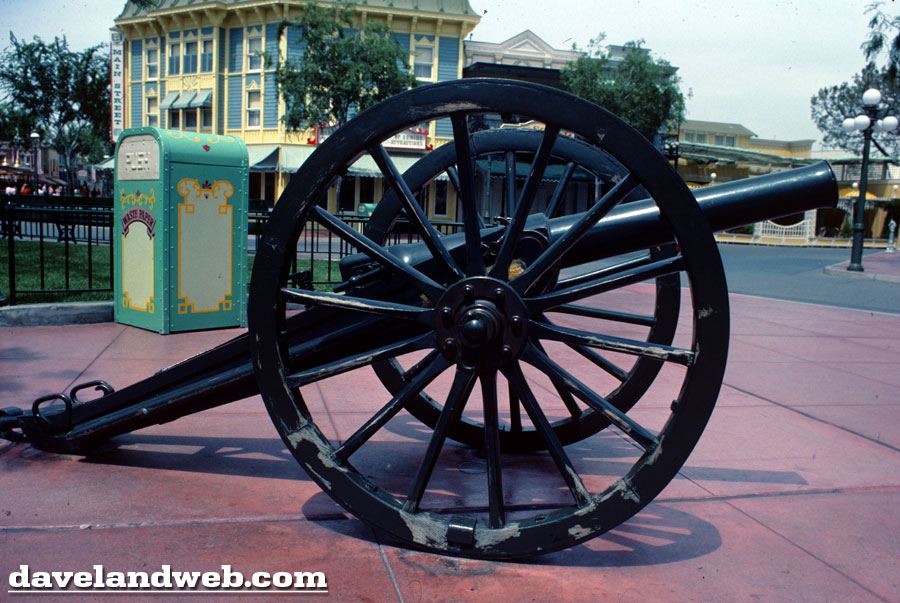 Wow, I could sure go for one of these sundaes right now!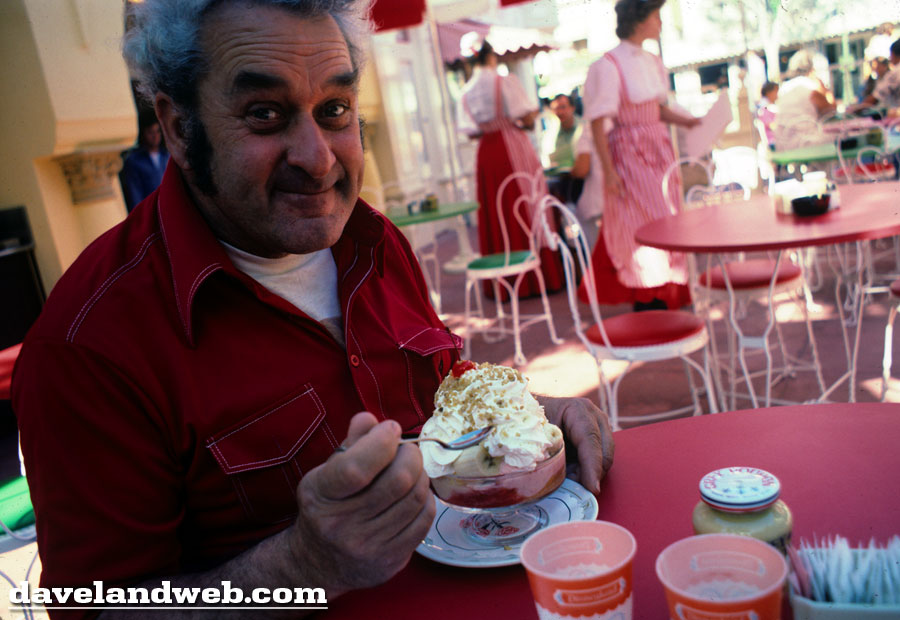 Last one for today is of the Plaza Pavillion. Rumor has it that it will soon be repurposed as a bakery. No complaints here about that!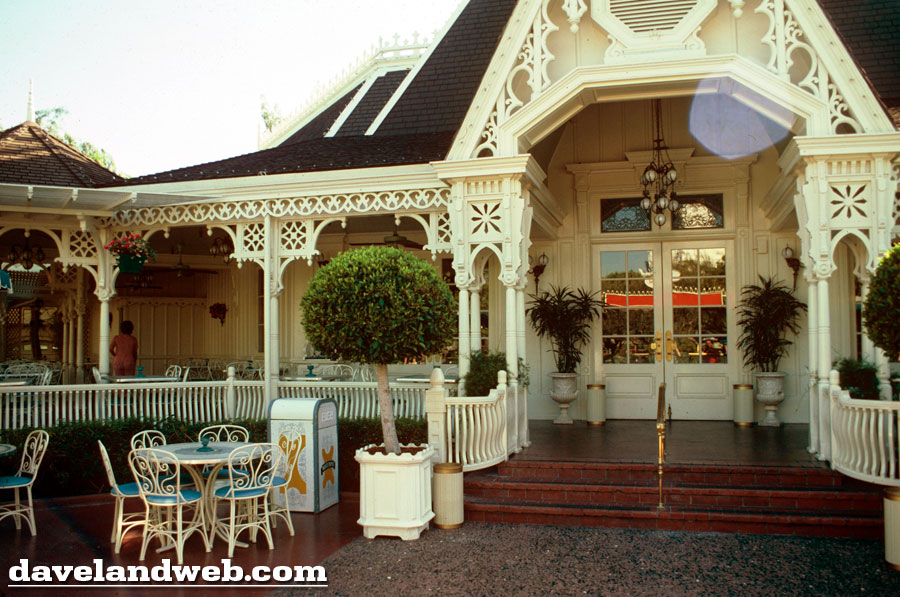 See more vintage and contemporary Disneyland Main Street U.S.A. photos at
my main website.