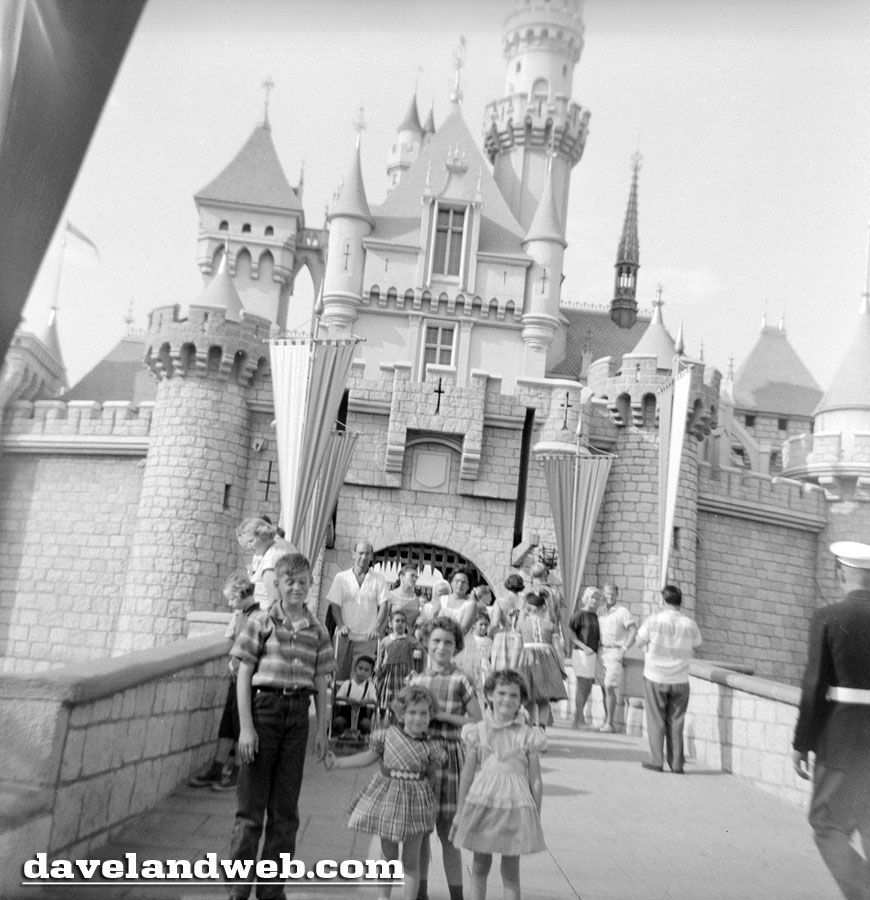 These 3 images are from the same batch as the one of the Mr. Toad attraction from Wednesday. The shot of the Castle isn't that extraordinary, but I do love zooming in and seeing a couple having their photo taken. Wonder where that picture is now?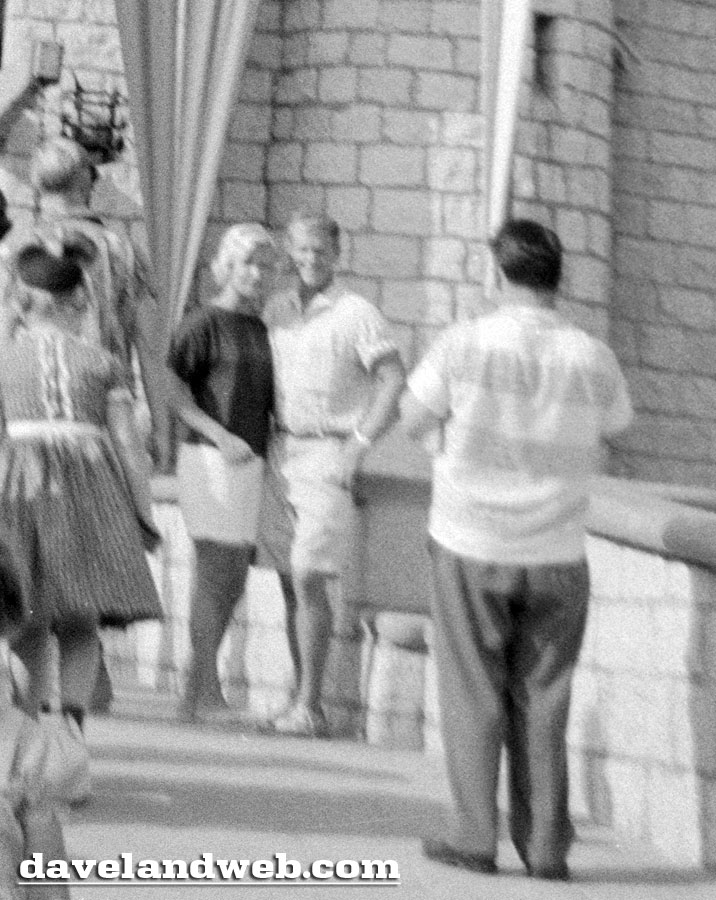 Although these images are undated, I can say that they are from June 1958 to early 1959. As HBG2 was the first to point out, Snow Hill in the background and lack of a Matterhorn mountain signifies that they fall into that time period.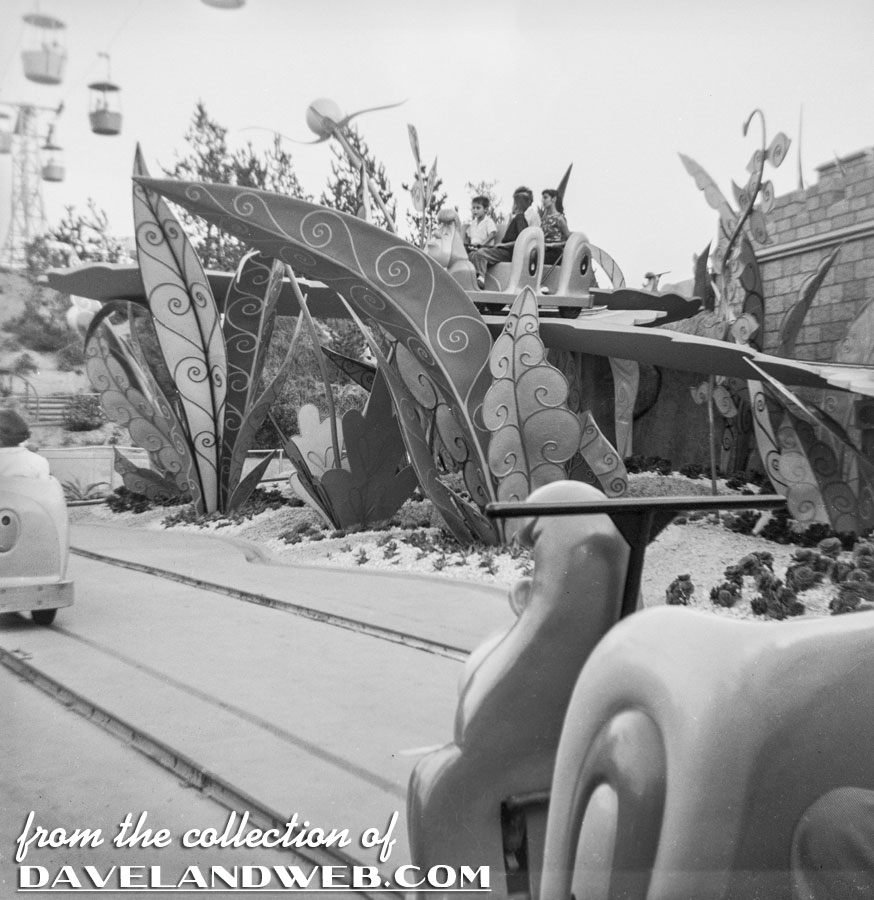 The sunlight aimed right at the camera pretty much ruined this one, but I thought I'd post it anyway.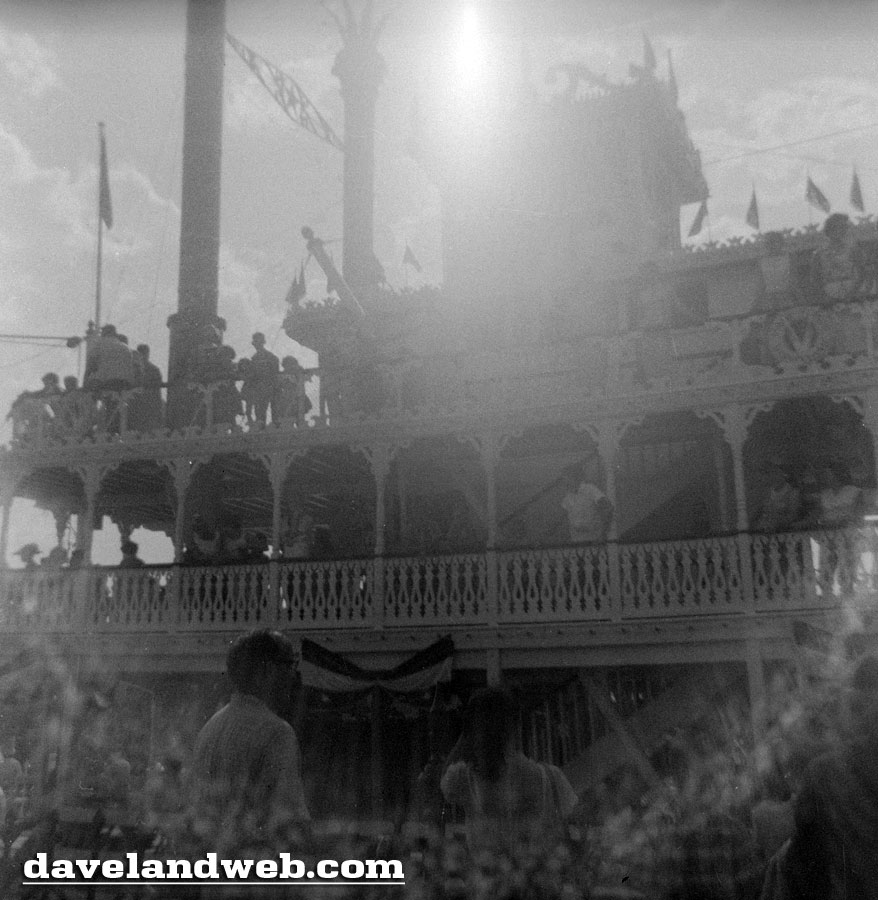 See more vintage & current Disneyland Mr. Toad photos at my regular
website.