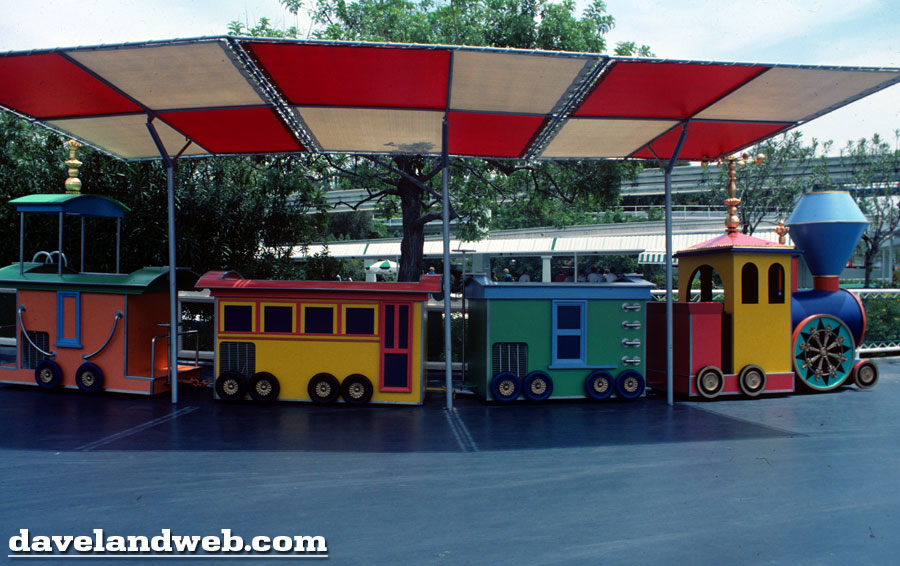 Welcome to Fantasyland, circa April 1977. For the first shot, all I can do is scratch my head. Whatever this train thing is supposed to be, it sure does look cheap and out of place at Disneyland. I'll just chalk it up to the polyester decade.
The Tinkerbell Toy Shop seems to have Pooh fever!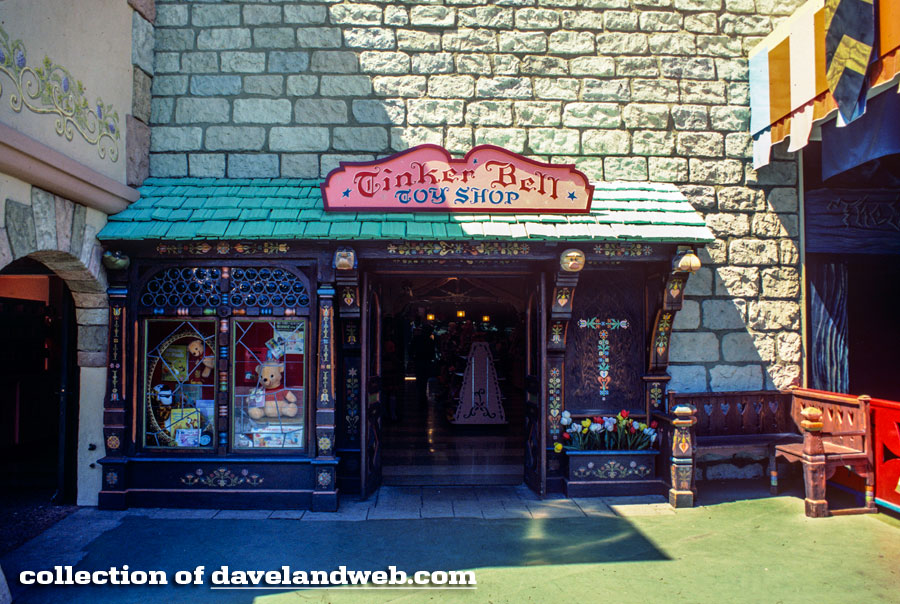 Let's peep into those windows, shall we?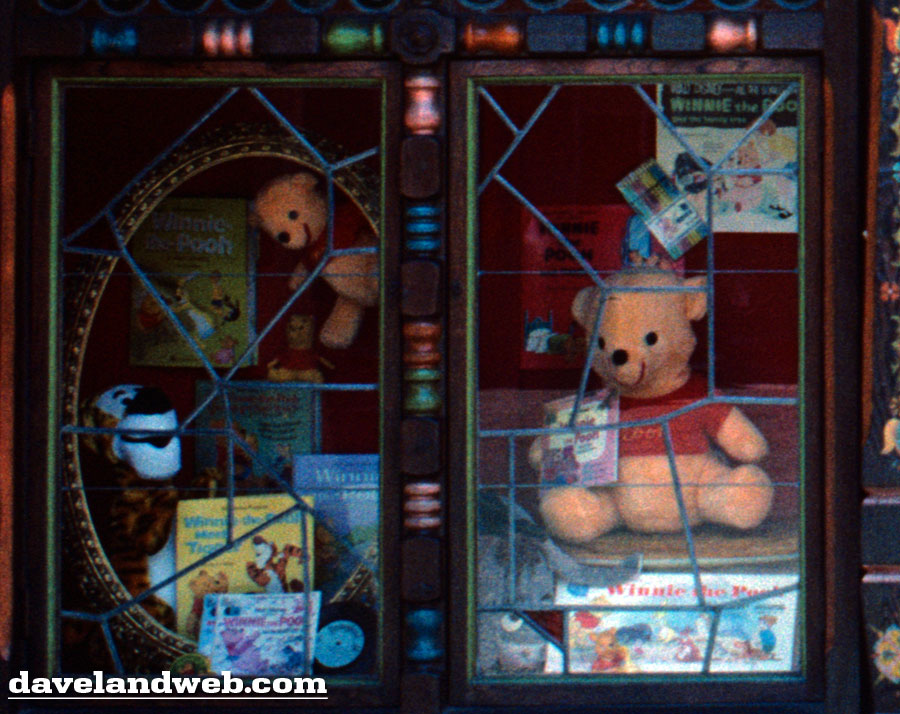 And the shop itself: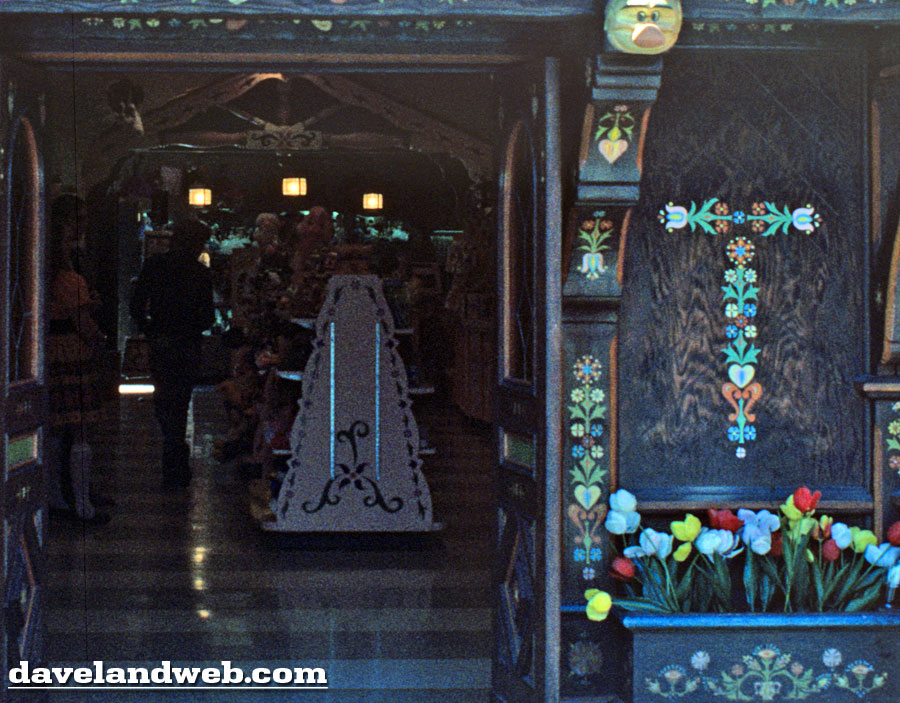 This Skyway shot of Skull Rock is real gem; I still think this was some of the best faux rock work that I have ever seen at the resort: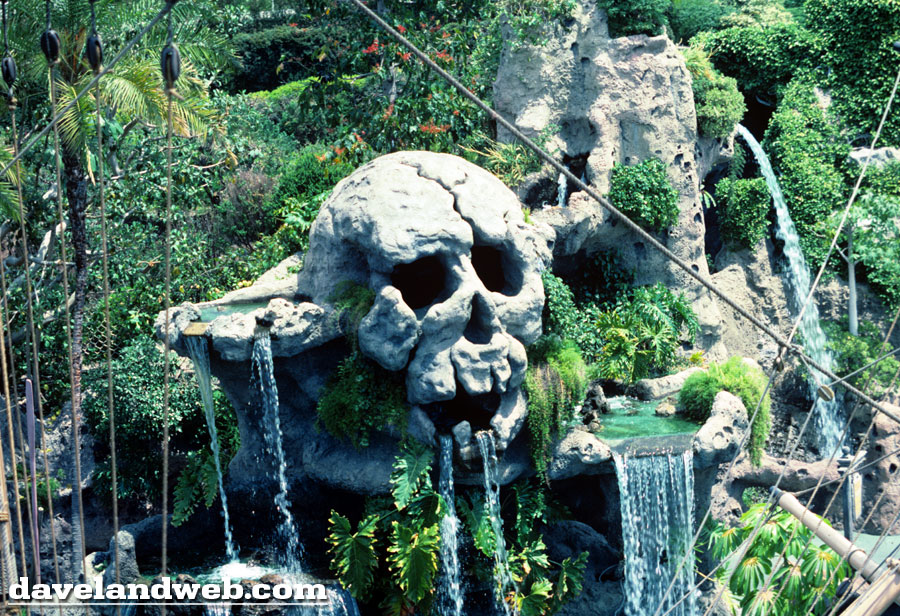 Casey Jr. will help us exit today's post.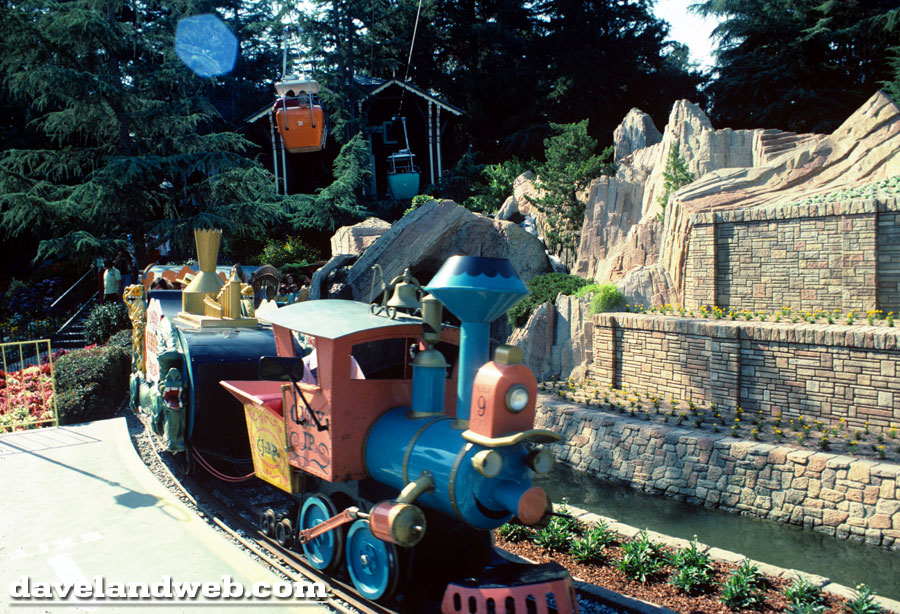 See more vintage and contemporary Fantasyland photos at
my main website.