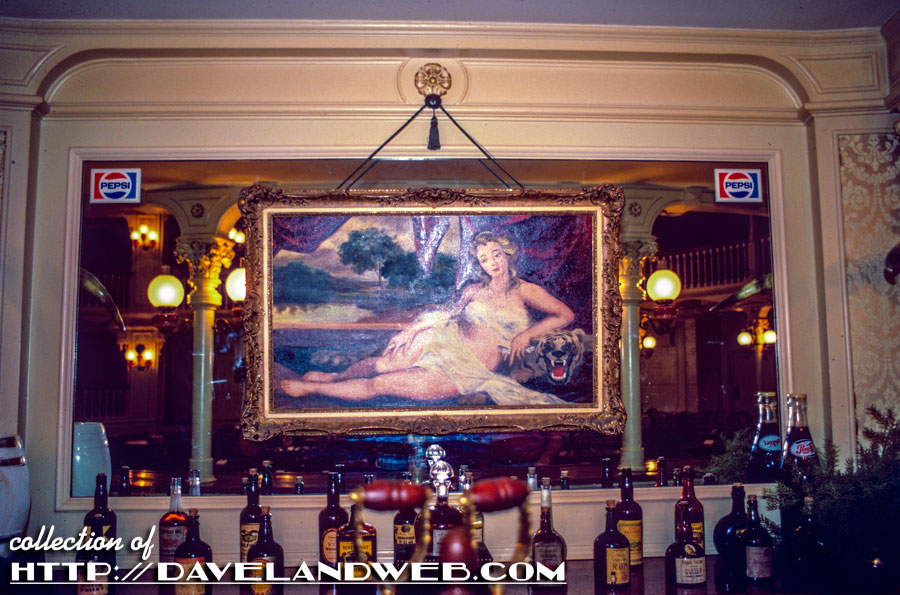 I love this bawdy painting that hangs in the Golden Horseshoe saloon; I have no info on who painted it, but I am happy to report that it still hangs above the bar. Something makes me think that at one time this lady was completely nude, but then painted over at some point for modesty's sake. Just a theory. Either way, the frame has changed since the 1977 photo was taken.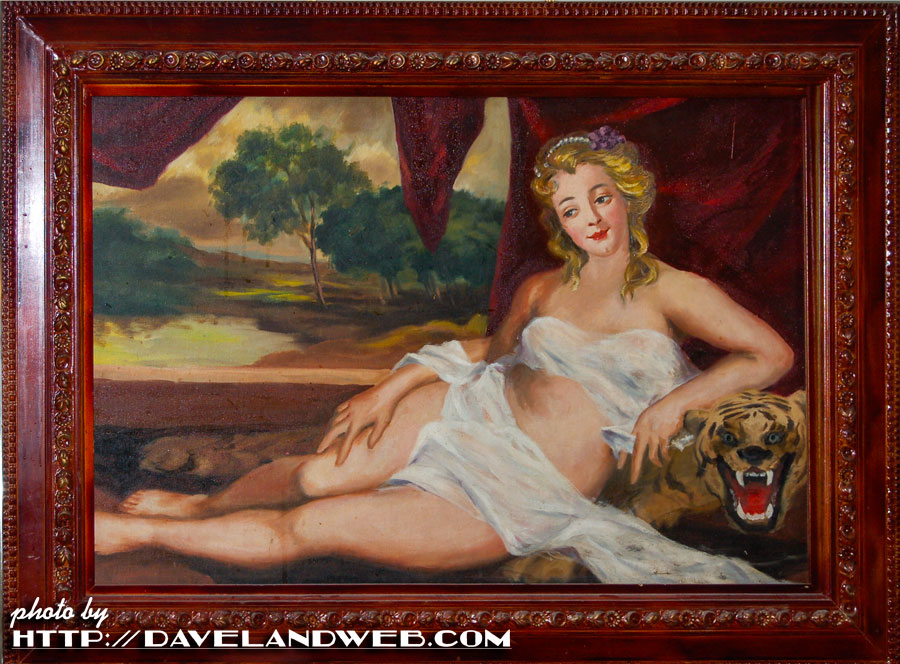 Things are dead over at the French Market; must be too early for lunch!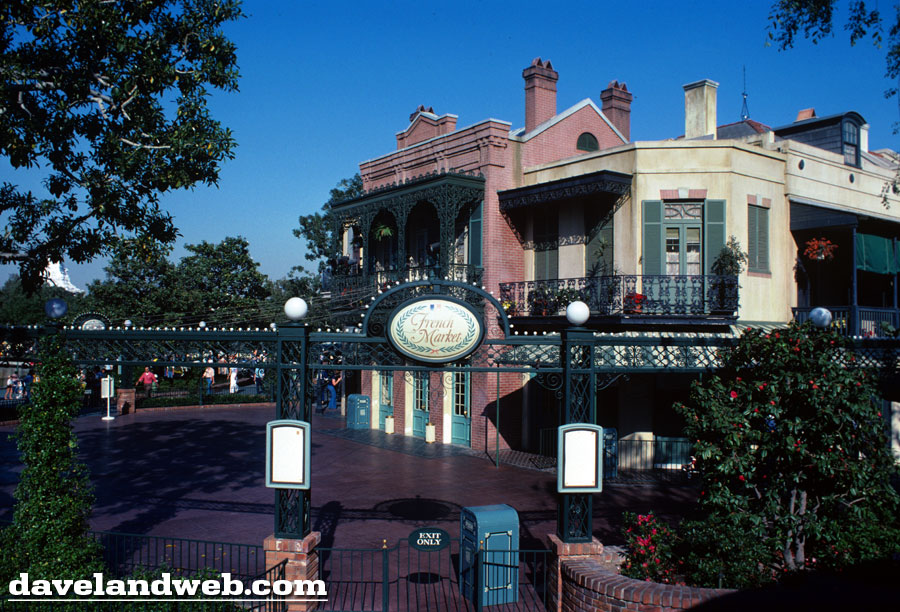 Here's a comparison shot from October 2007: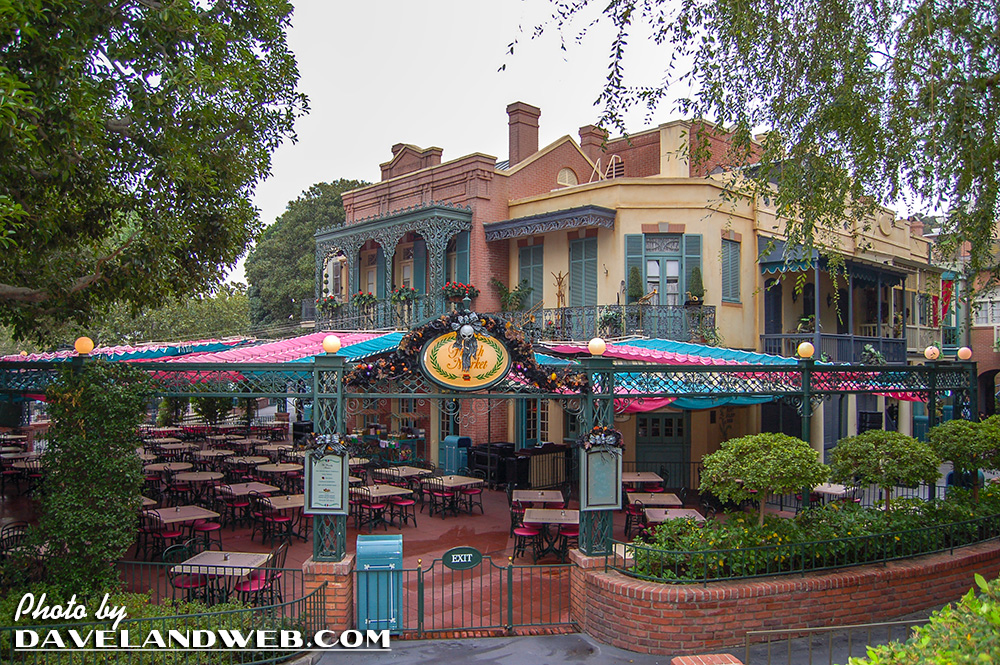 Over at Cristal D'Orleans, the doors are open and ready for biz.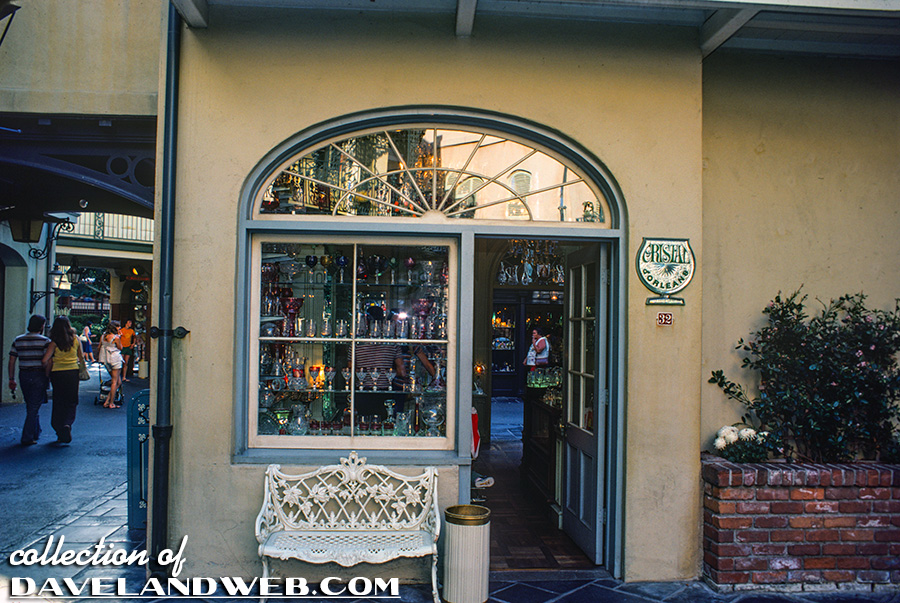 Zooming in to see the wares in the window: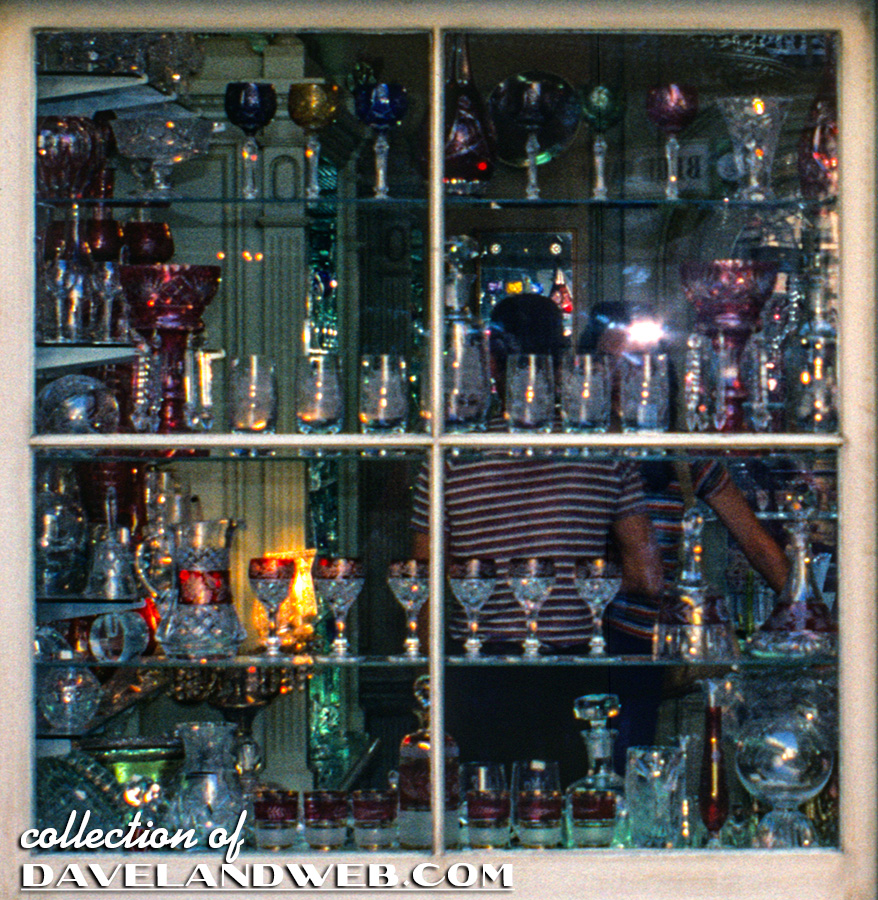 See more vintage & current New Orleans Square photos at
my main website.