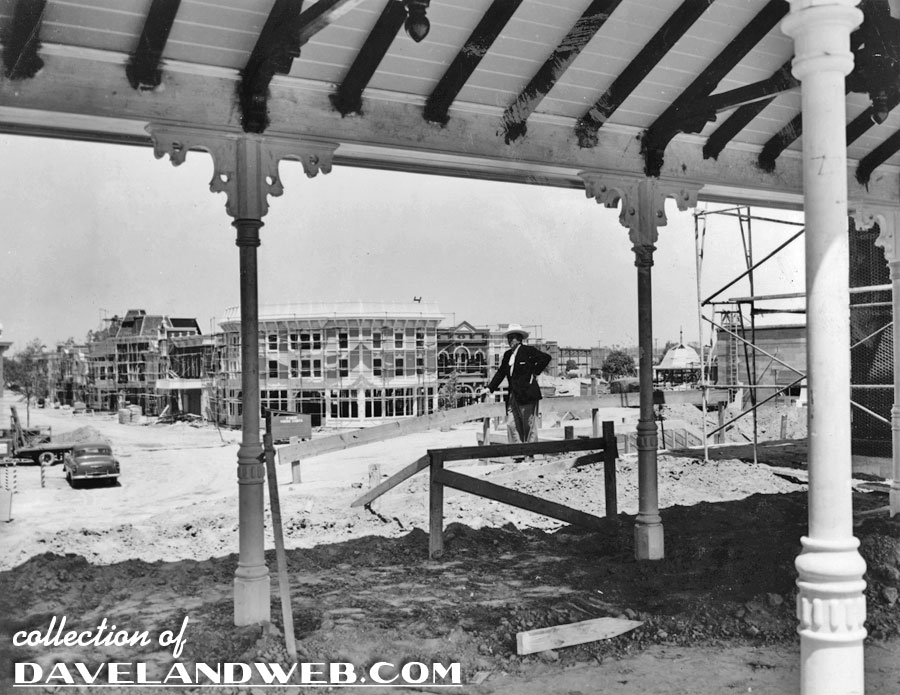 From the publicity caption:
DISNEY'S WONDERLAND

Movie impresario Walt Disney has a new huge project under way. He is building a 17-million-dollar-wonderland—which he calls Disneyland—in Anaheim, Calif., near Los Angeles. It will cover 160 acres with all sorts of places and rides out of Disney's films and TV programs, and his fertile imagination. Its attractions will range from Frontierland to Tomorrowland, with Fantasyland along the way. Scheduled opening date is set for July 17.

Here Walt Disney stands framed by the covered waiting room of the Disneyland railroad station as he looks down Main Street. The street will be typical of the years from 1890 to 1910.
This early construction photo of Town Square has a number of way cool details to see. I love seeing Walt all by himself, sizing up what's going on and how the reality matches up to his vision.
On the right-hand side of this detail shot, you can see the much moved Bandstand, before being place in its first location.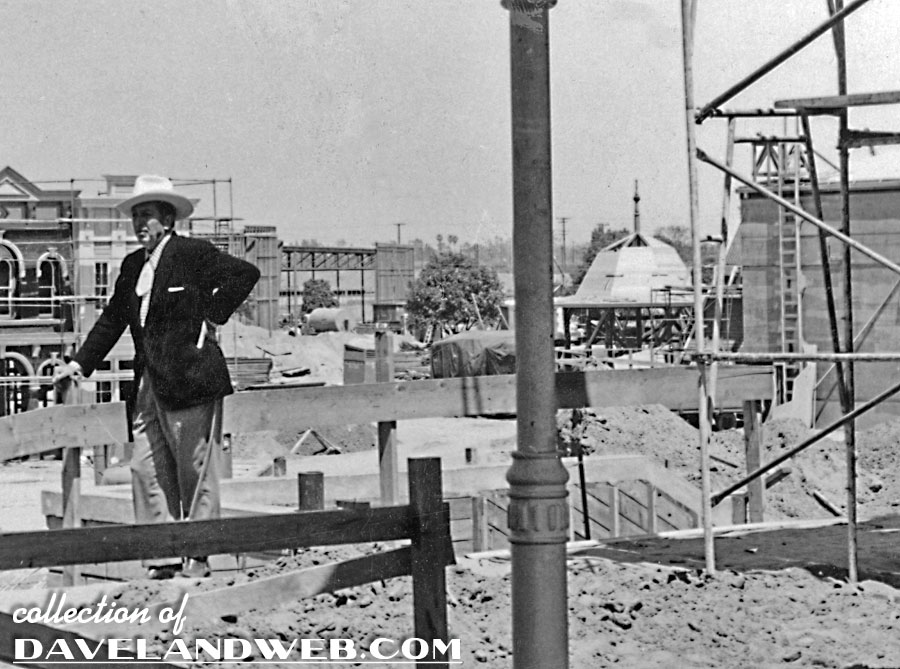 Main Street is recognizable, although most of the ornamentation has yet to be put in place. Can you imagine the feverish pace these guys must have been working at?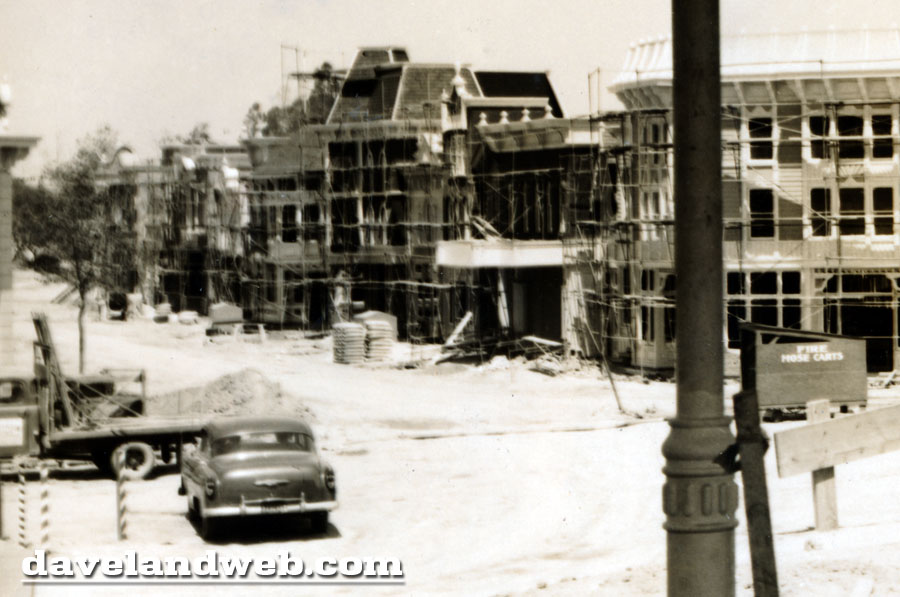 Finally for today, this is my have closeup: could Zorro REALLY have made his mark on this pillar of the Main Street Train Station? Wonder if it's still there under all the layers of paint.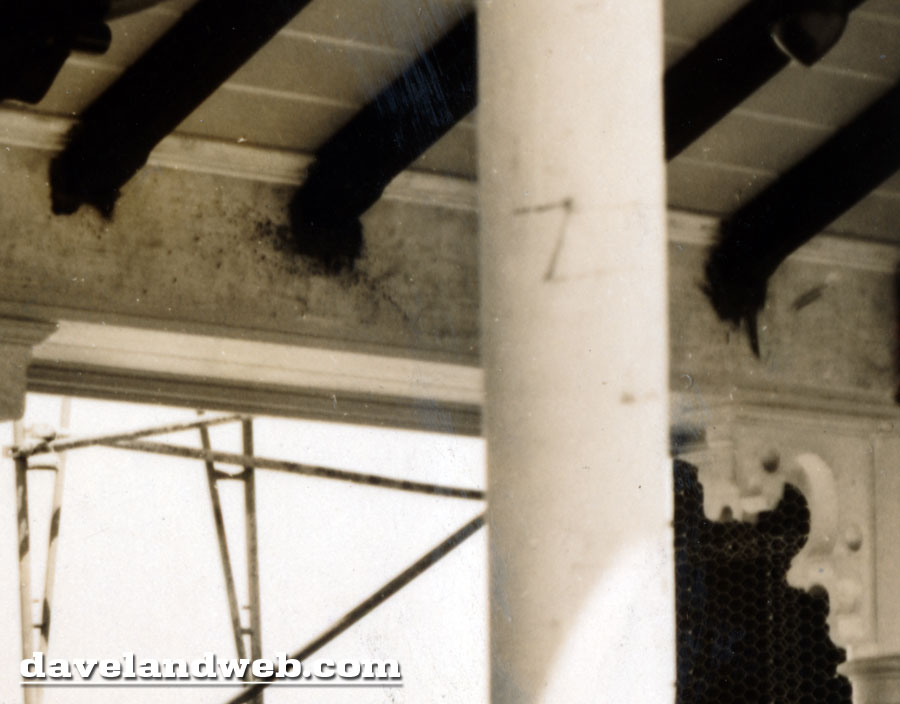 See more vintage & current Disneyland Town Square photos at
my main website.