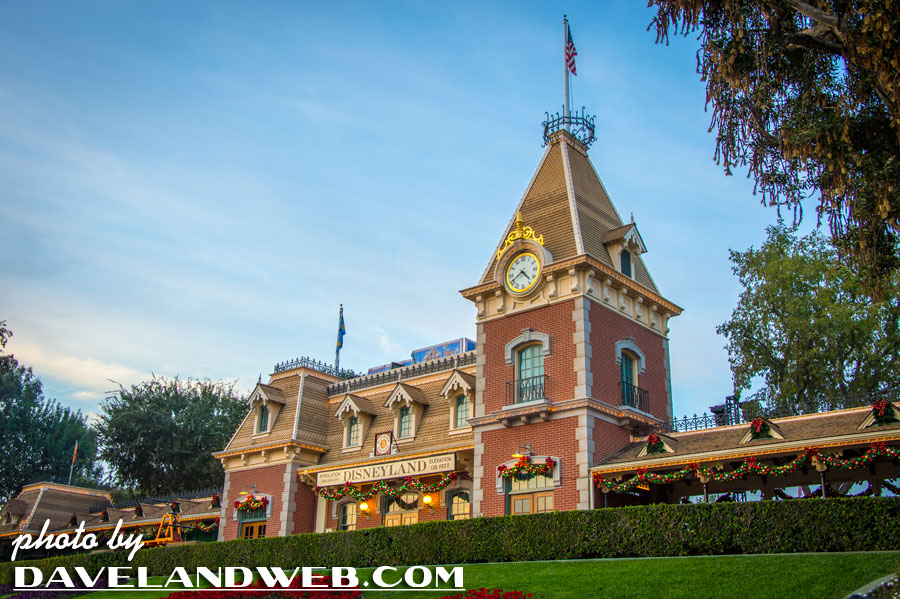 The season's trimmings were also in evidence at Disneyland, where I saw ornaments and garland at the Main Street Train Station, as well as the mammoth Christmas tree in Town Square.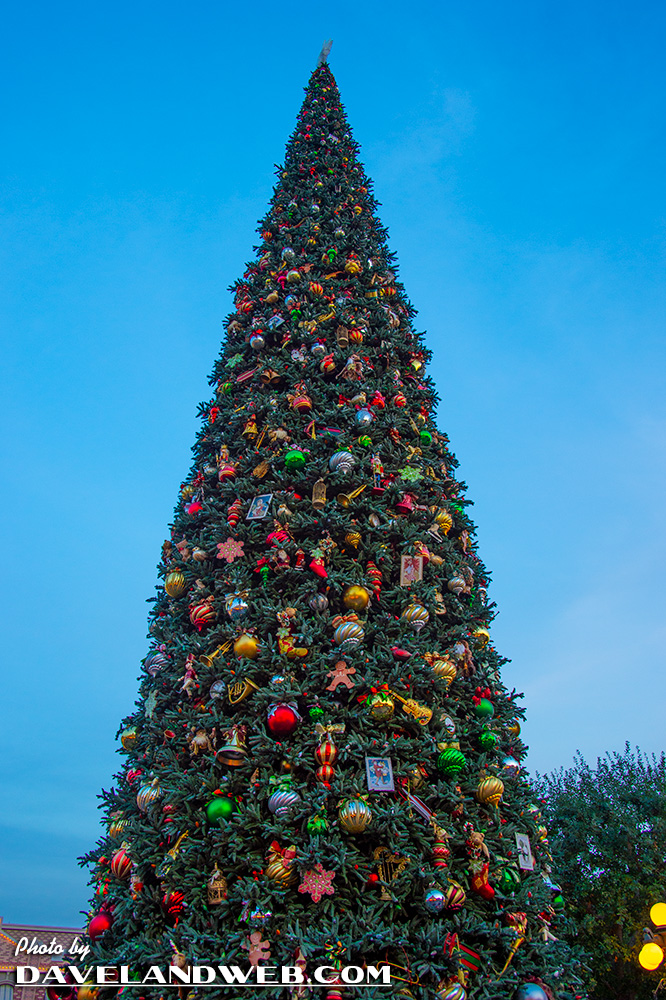 The Gaslamps on Main Street look even better during the holiday season: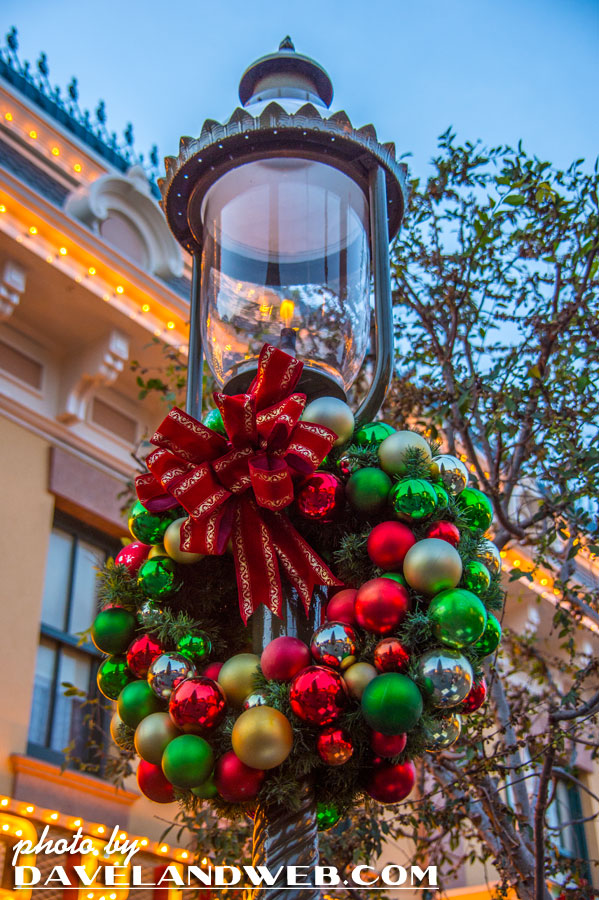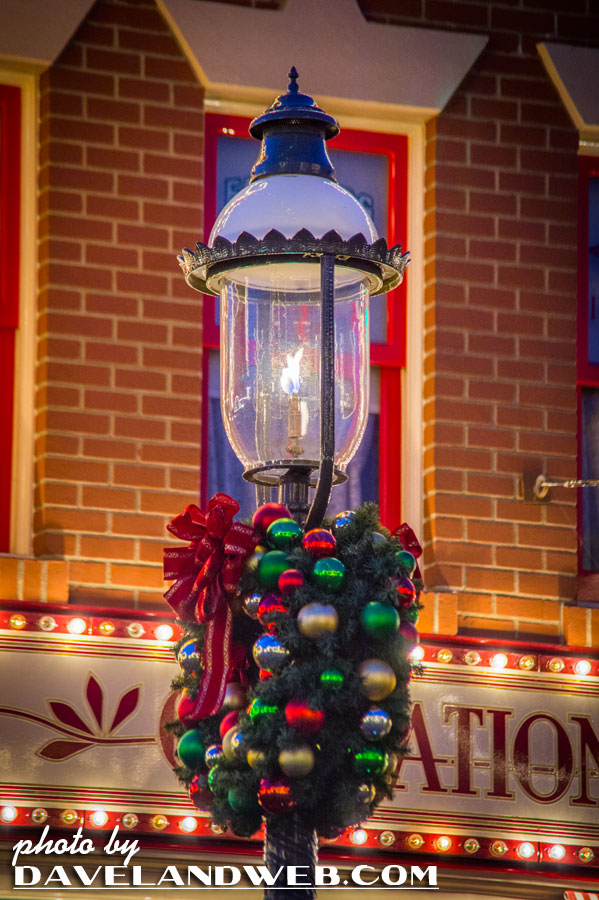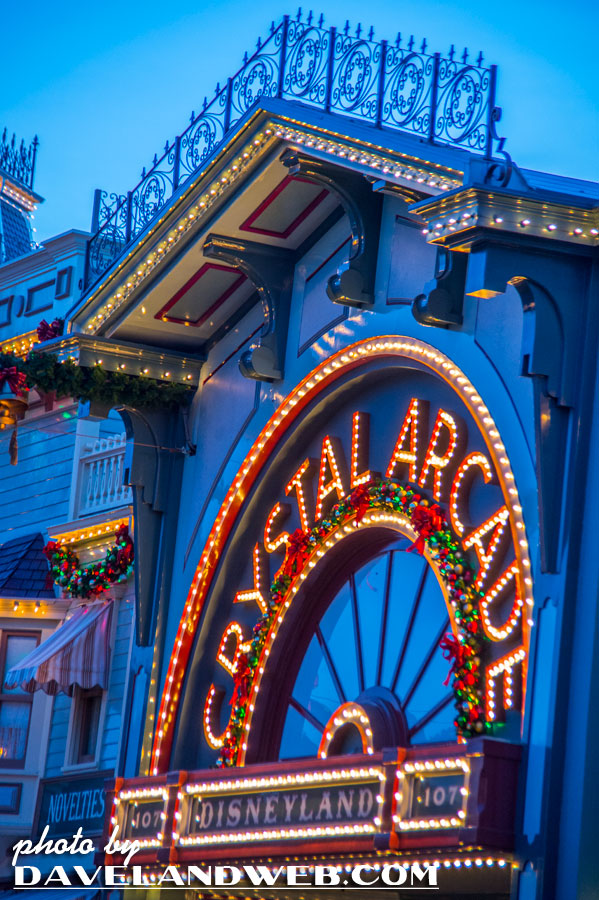 A not-so-Hidden-Mickey for the holidays: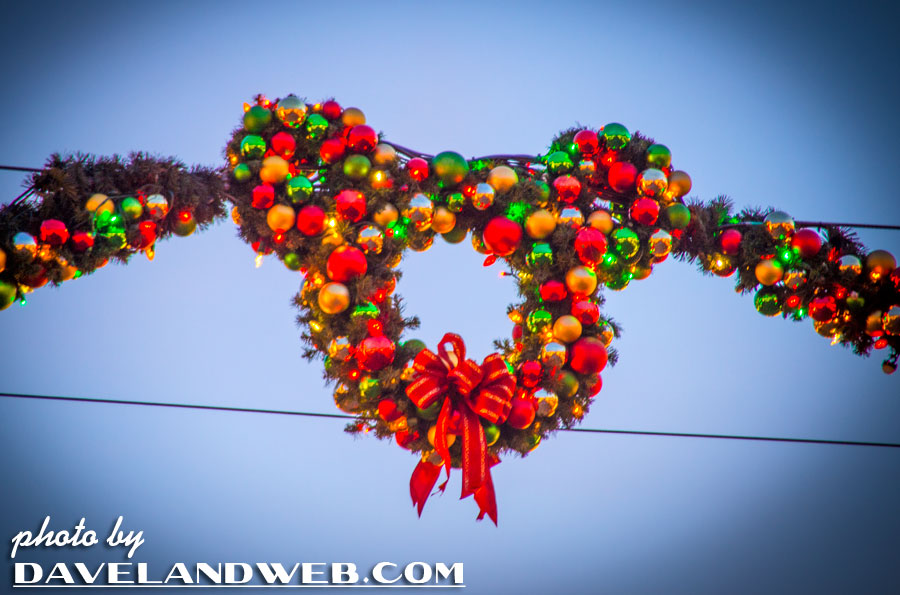 I decided to try the revamped Carnation Cafe for breakfast; it was a tasty way to start the day. The interior is full of quaint knick-knacks, stained glass, and way-cool light fixtures.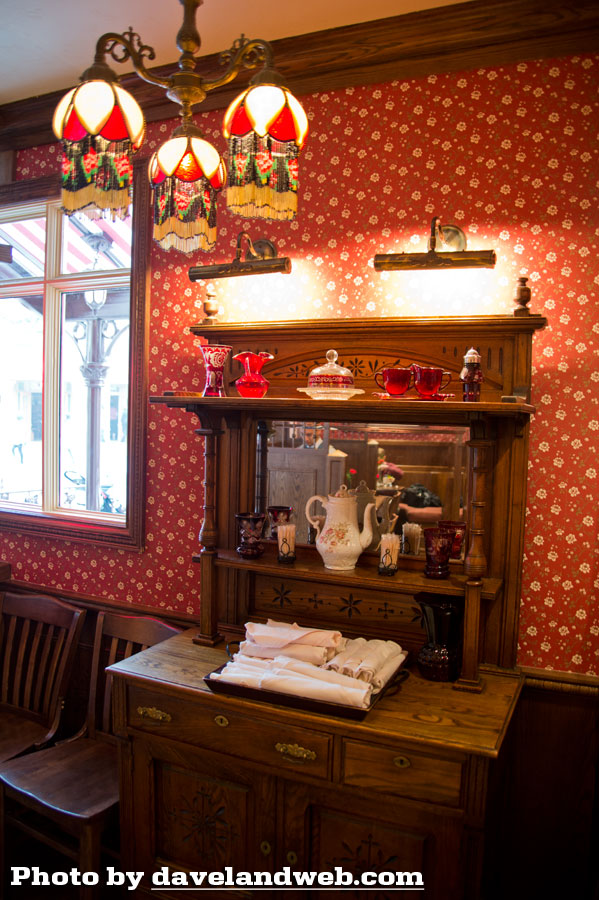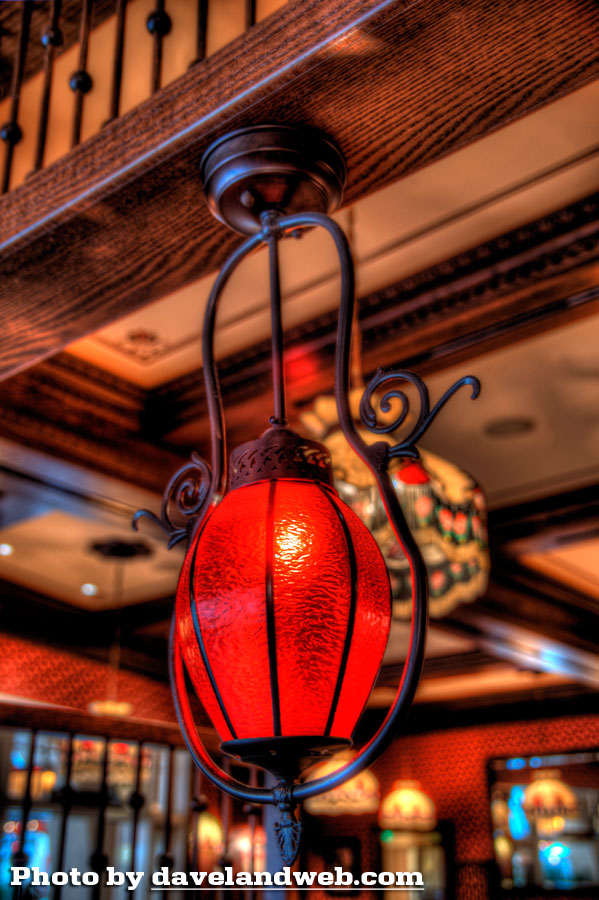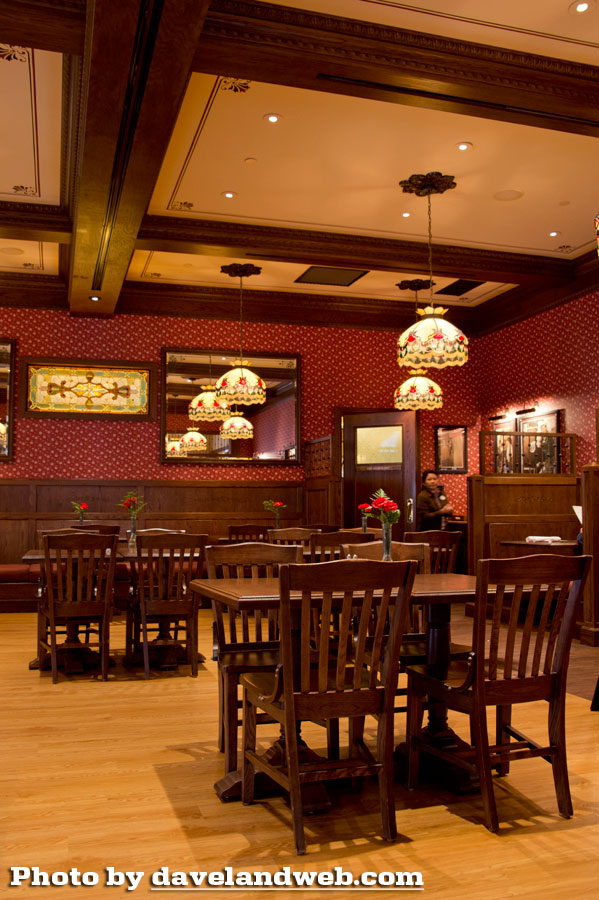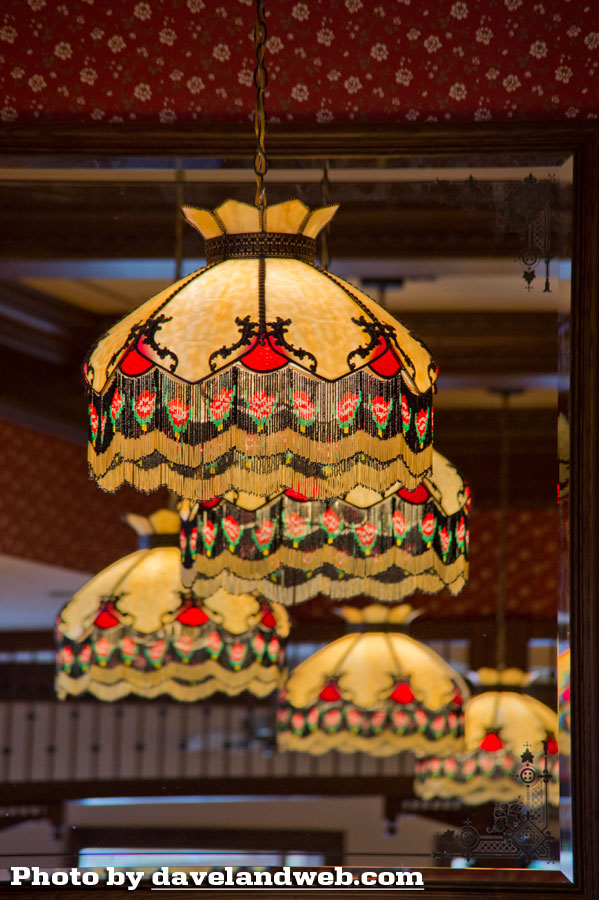 Breakfast was delicious; I tried the steel-cut oatmeal cakes. Yum!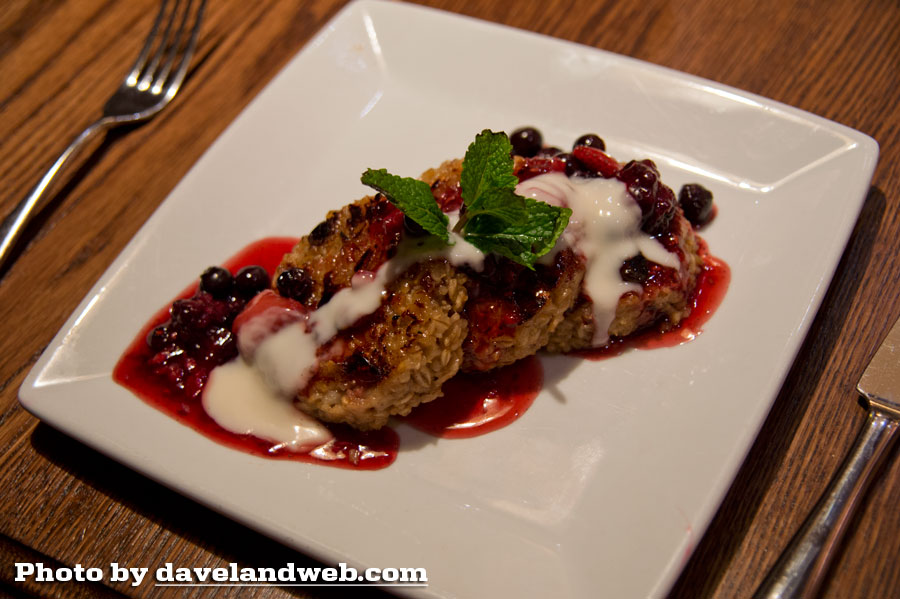 My "dessert" was the yogurt/fruit/granola parfait: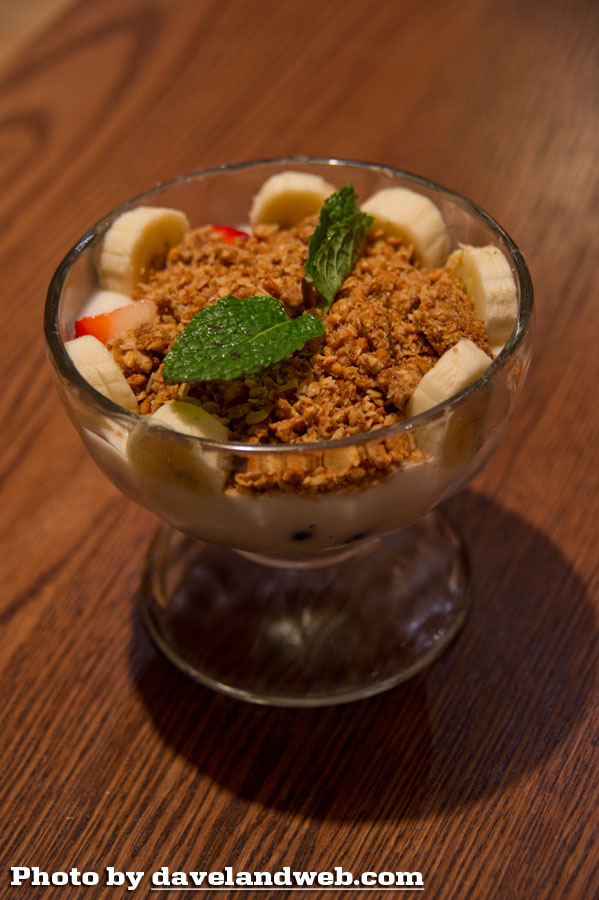 Just enough to give me some energy for the day without feeling carb-loaded. And on top of that, the service was excellent!
Construction at The Fantasy Faire in Central Plaza (formerly The Carnation Plaza Gardens) continues: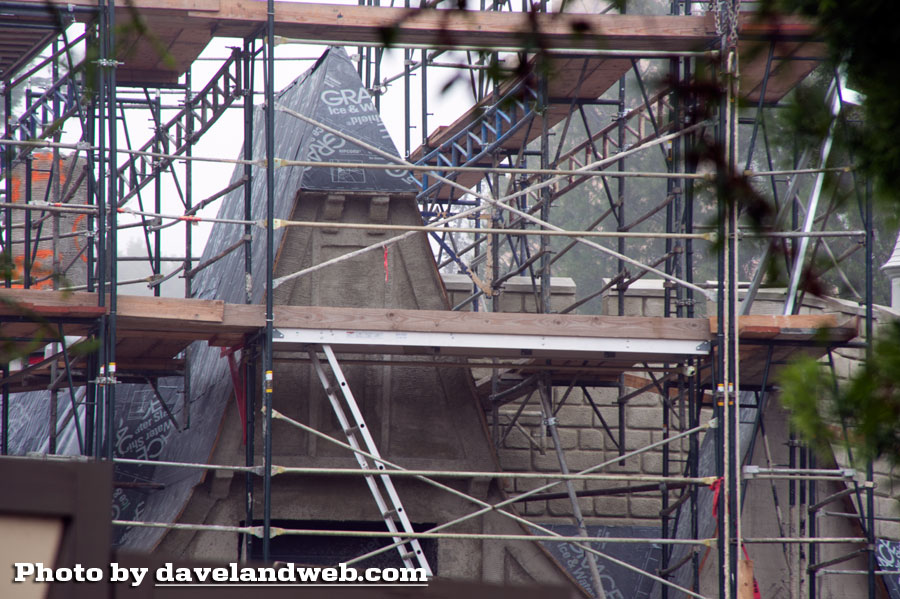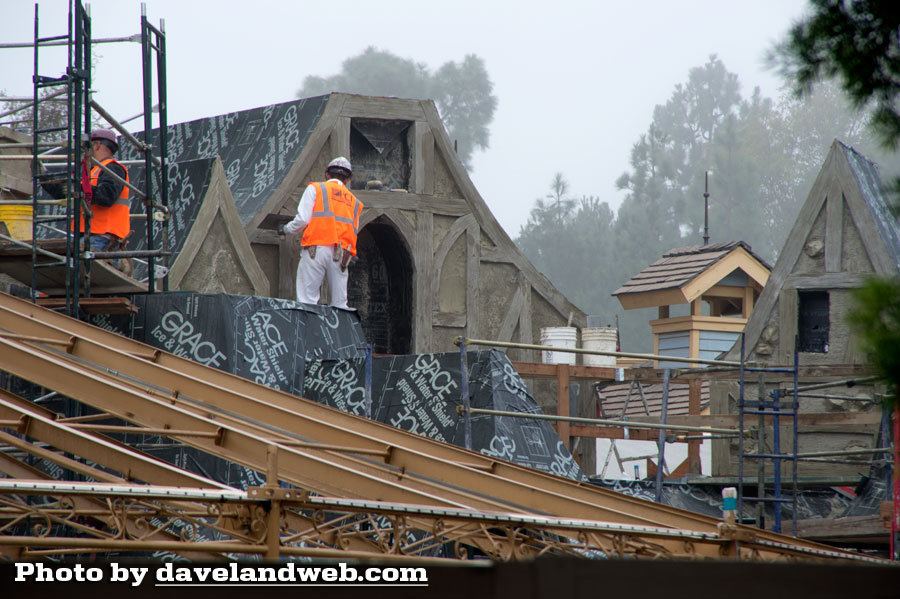 Although I would have preferred a blue sky with white fluffy clouds and sunshine, the early morning fog in Frontierland was kind of cool.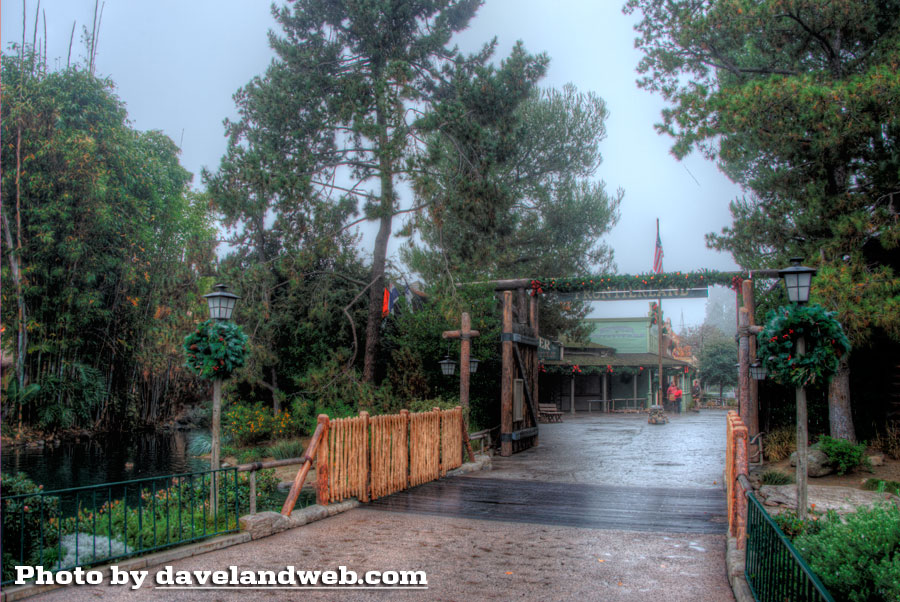 The atmosphere created by the fog gave an authentic New Orleans feel to The Rivers of America and Mark Twain.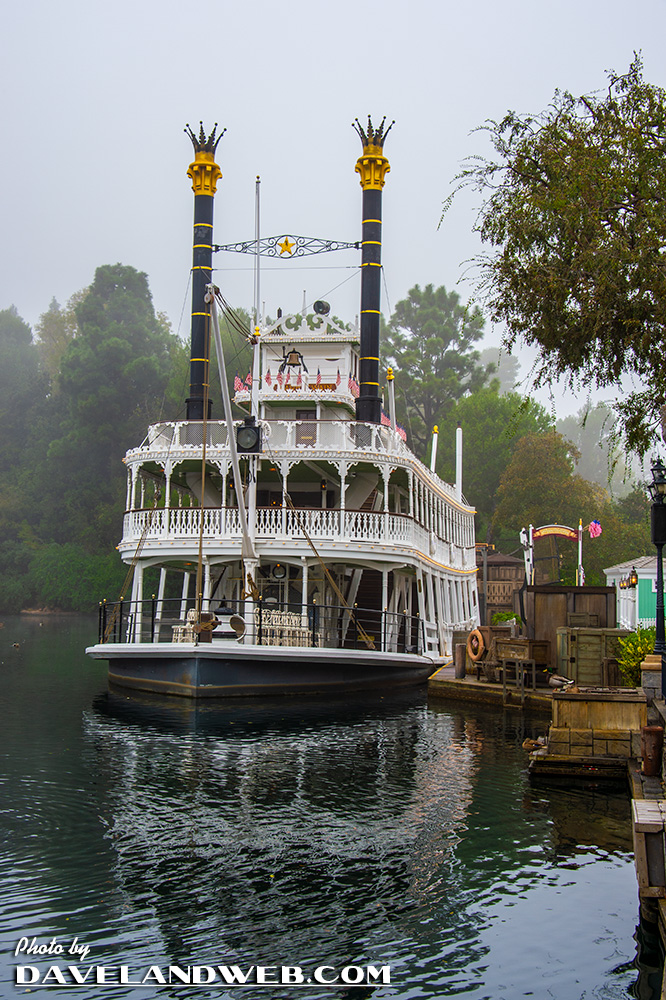 Those paddlewheels just keep on rollin'!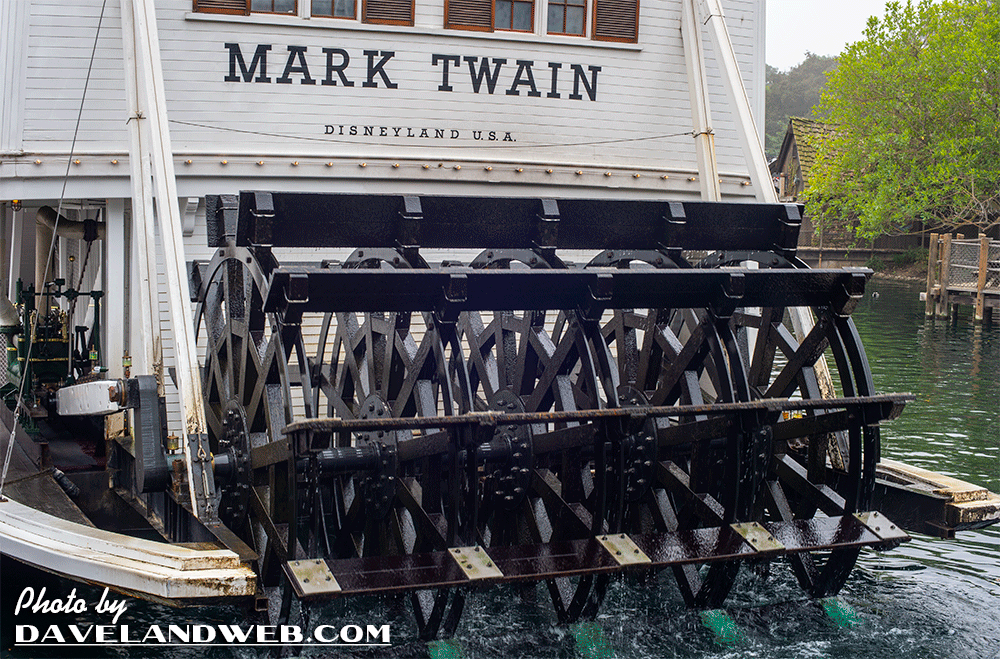 I normally avoid the Treehouse; I'm all for exploring, but like to take my time to notice all of the details. Thanks to my early entry into the park, I was able to hit the Treehouse and pretty much have it all to myself. What a treat! The views from the Treehouse are truly spectacular: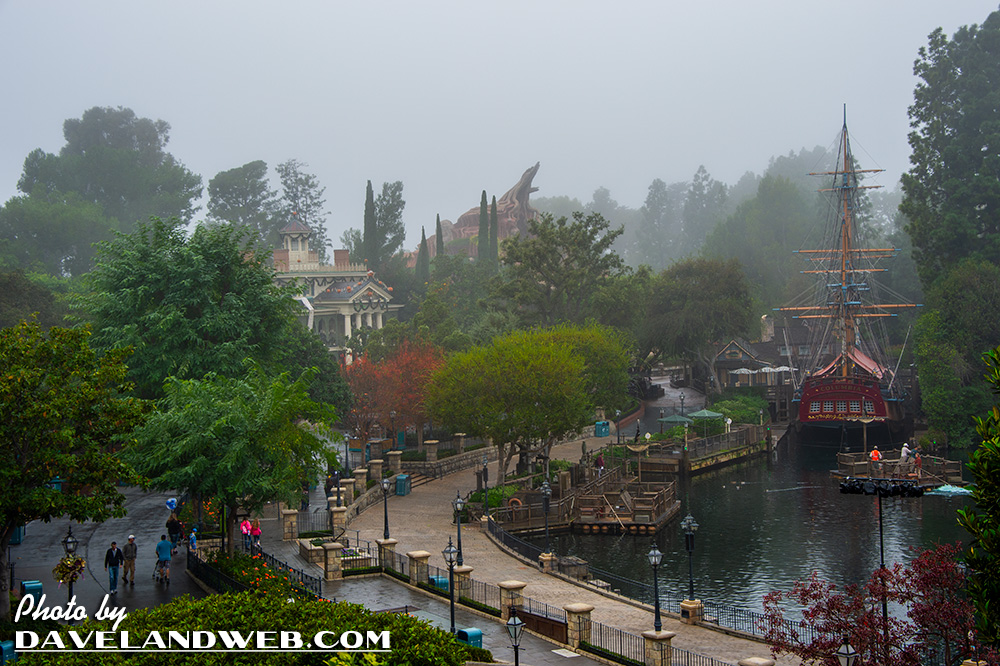 Looking back over Adventureland: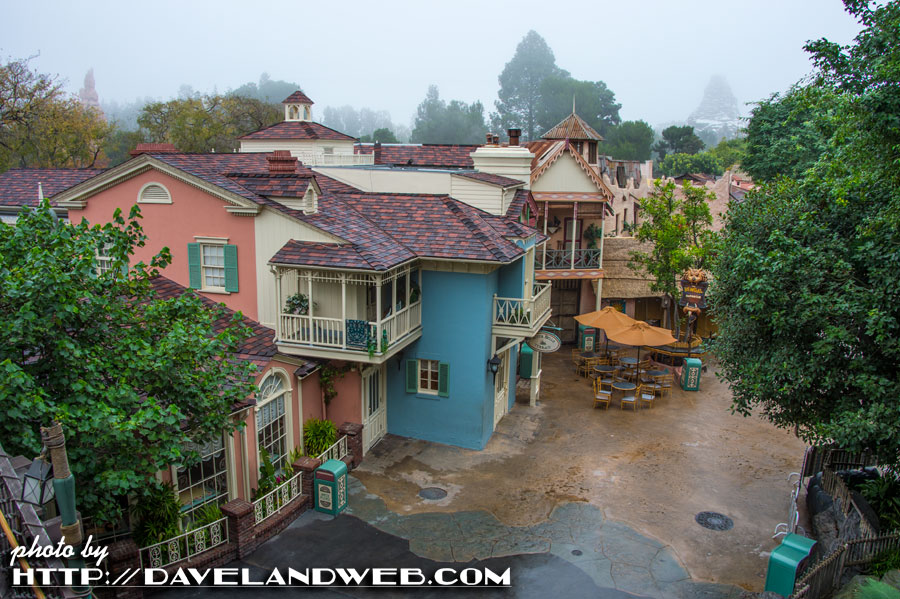 Through the foliage, you can get a birds-eye view of the Riverbelle Terrace Restaurant: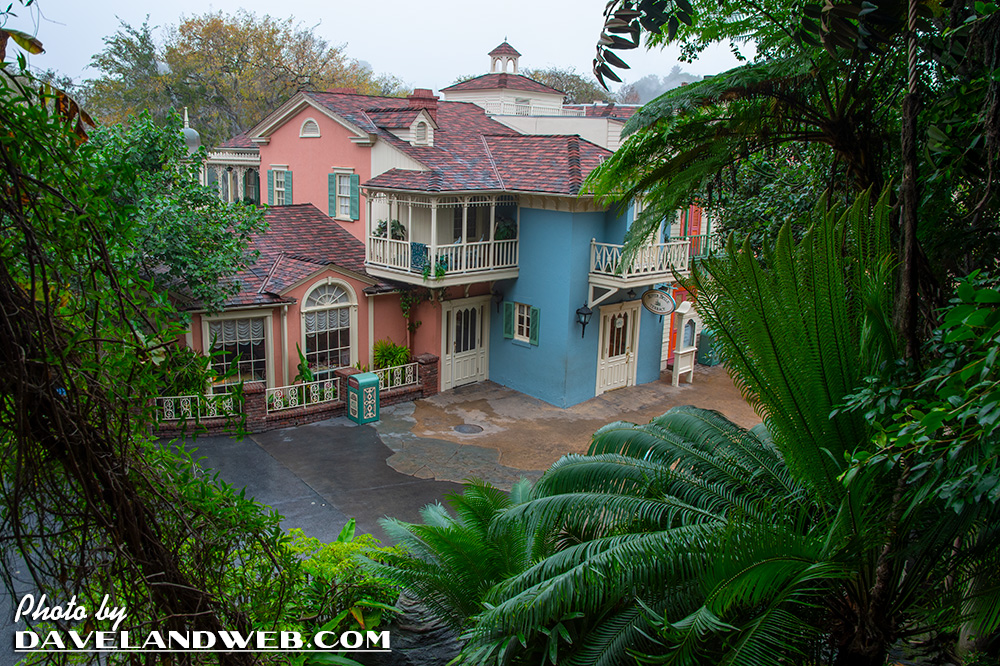 A little bit higher, and you can almost spot Big Thunder Mountain through the foggy mist: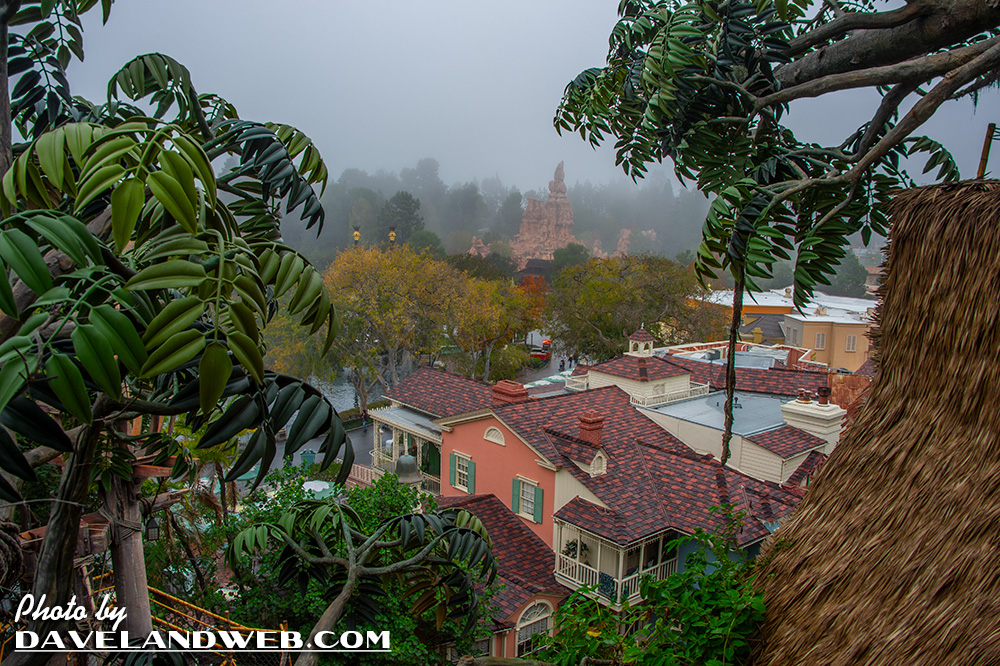 I had never noticed this before; inside the Treehouse, from just the right angle, you can catch Jane combing her hair and Tarzan's reflection all in the same shot.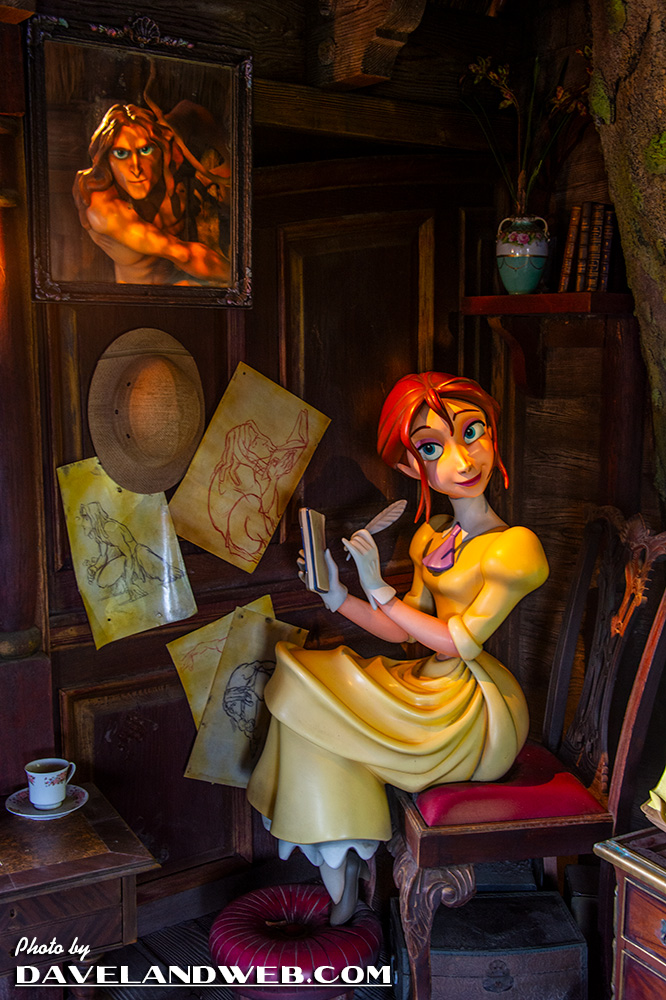 Plenty of gadgets and gizmos for kids to explore at the base of the tree: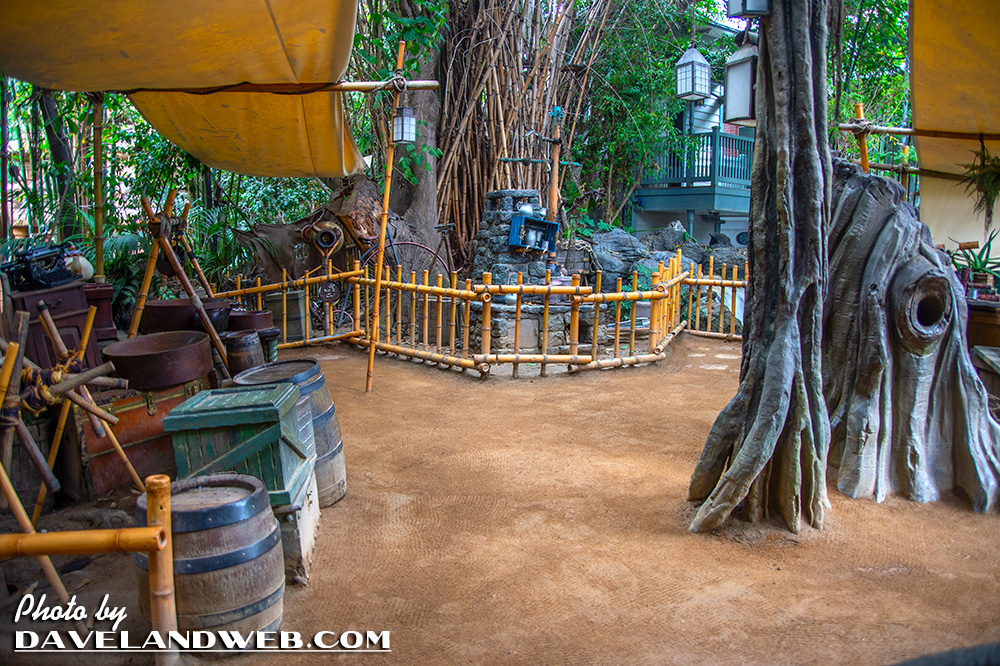 New Orleans Square was fully decked out for Christmas: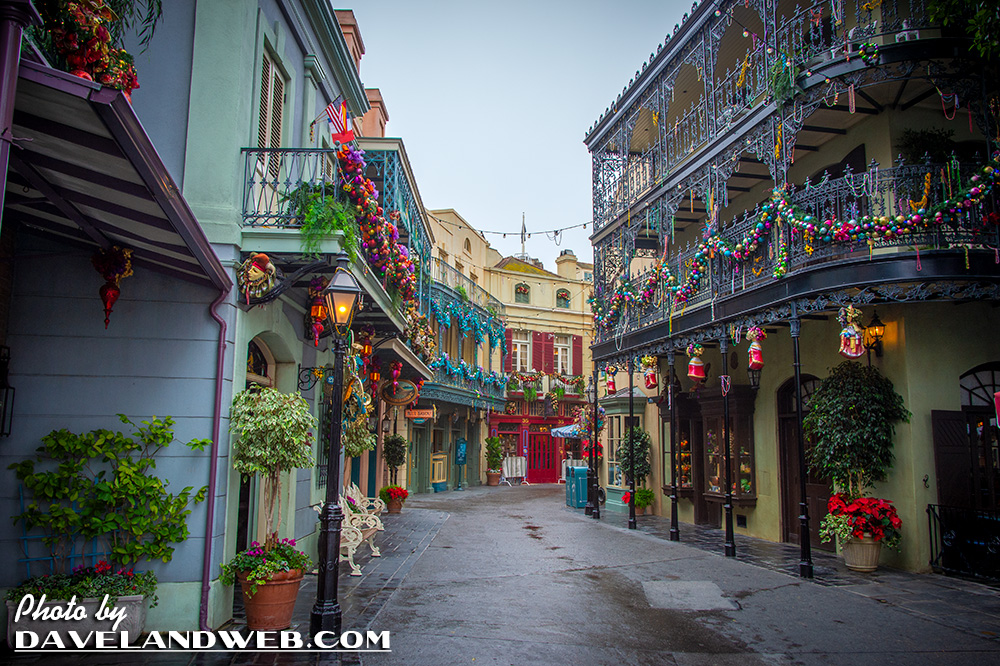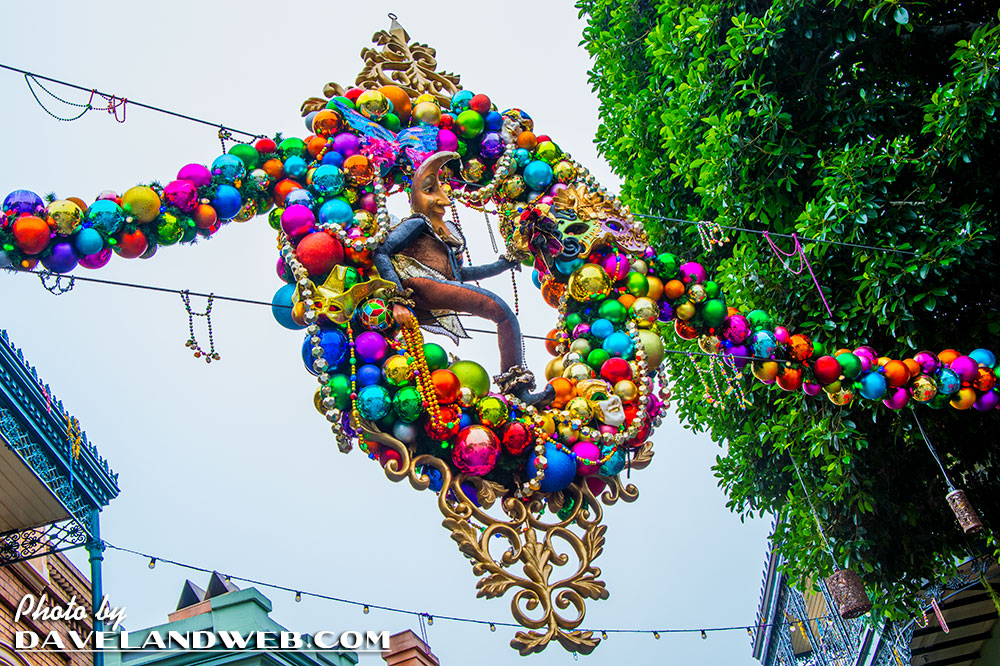 I caught Jack Skellington ascending the Court of Angels stairway in-between appearances: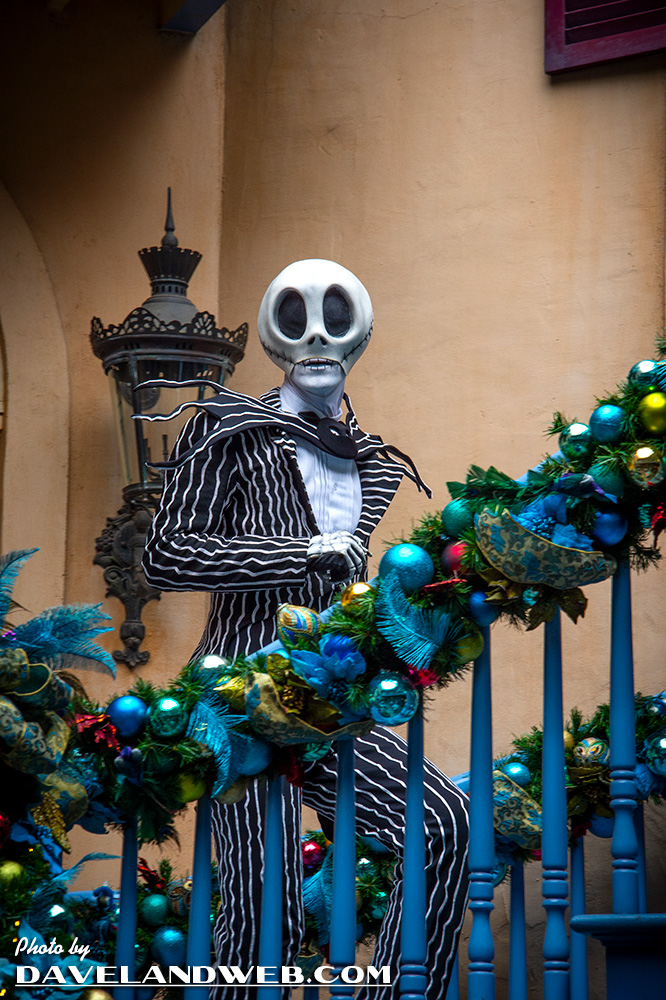 Haunted Mansion Holiday was one of only two attractions that I actually rode during this particular visit.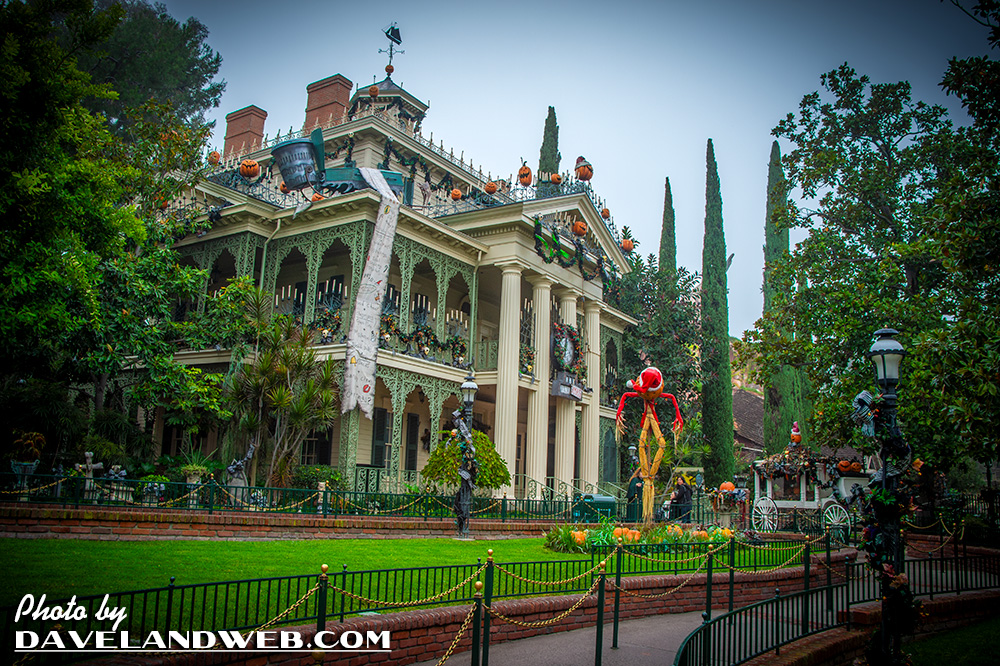 This cast member fit in PERFECTLY, with the menacing look on her face and the way she continually pulled on her hair. Scared the crap out of me!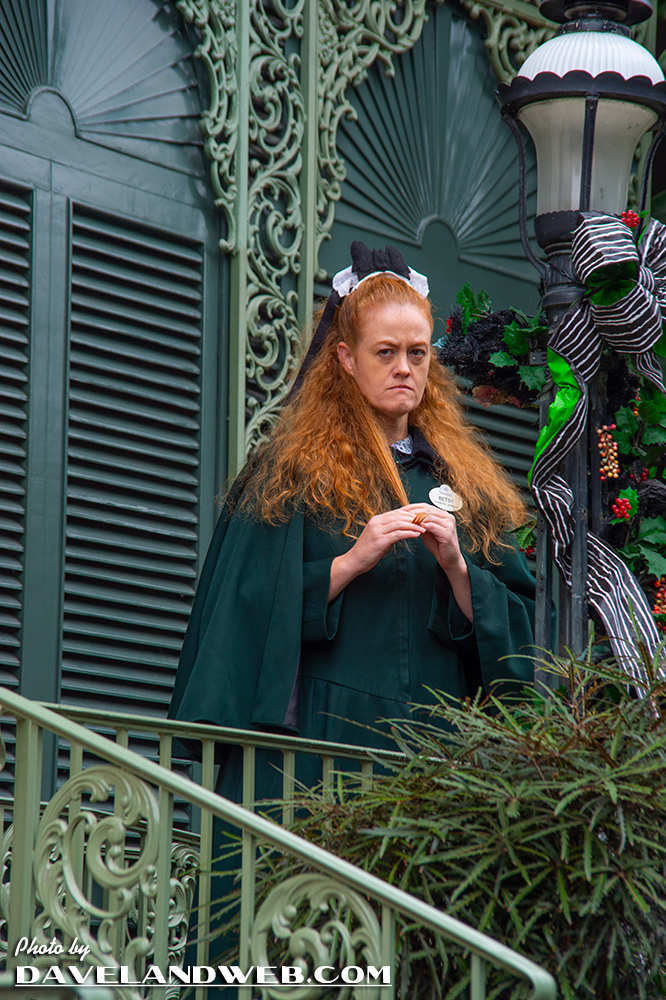 Jumpin' Jack Flash: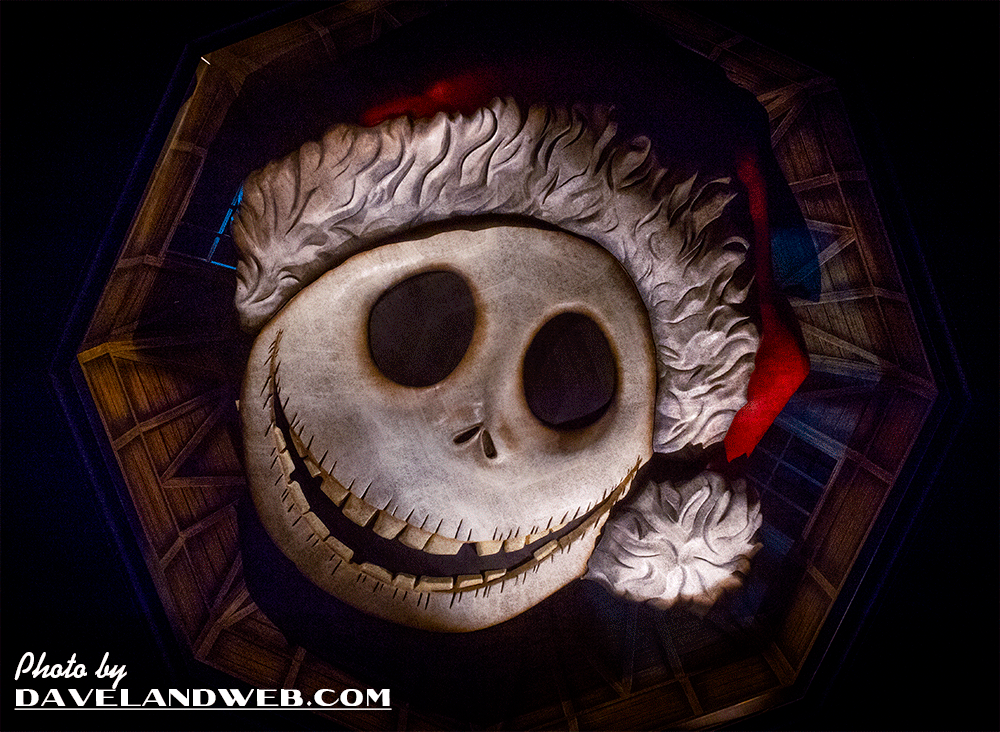 I'd never noticed the creepy cardboard skull in this tableau before: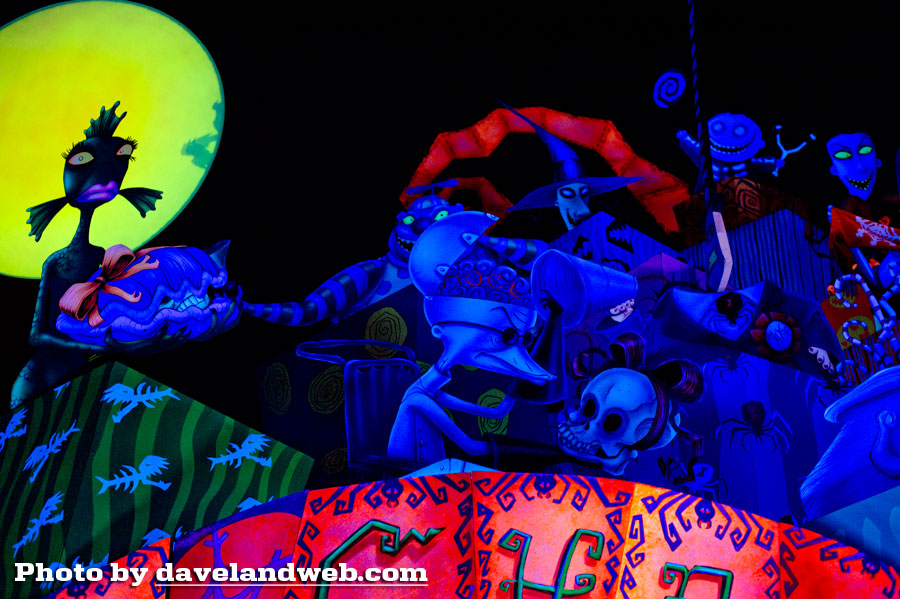 Madame Leota, floating around for the holidays: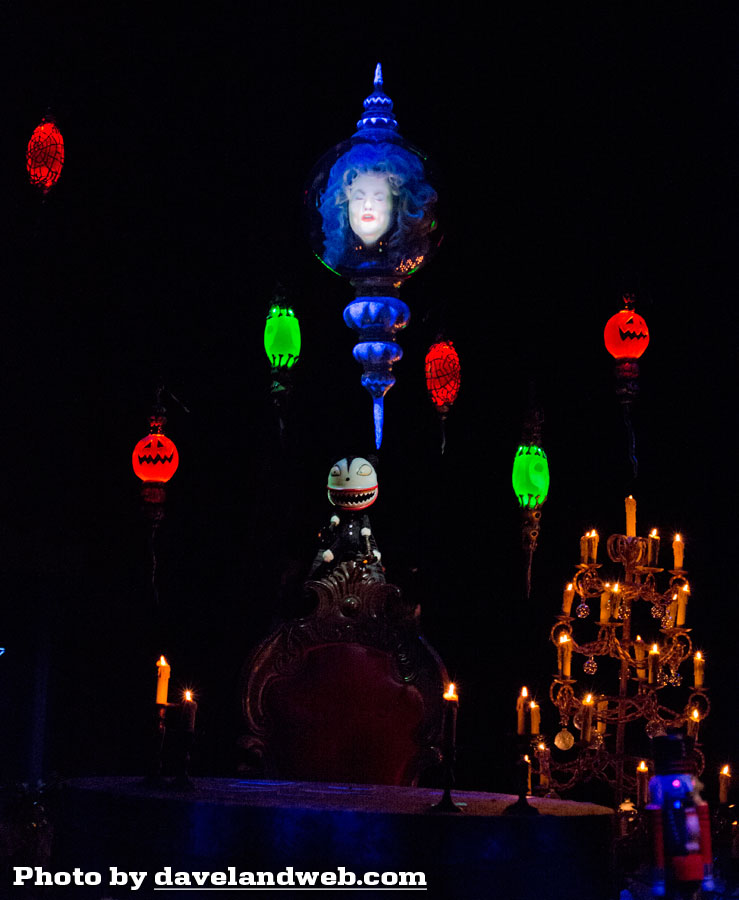 A few shots from the Cemetery: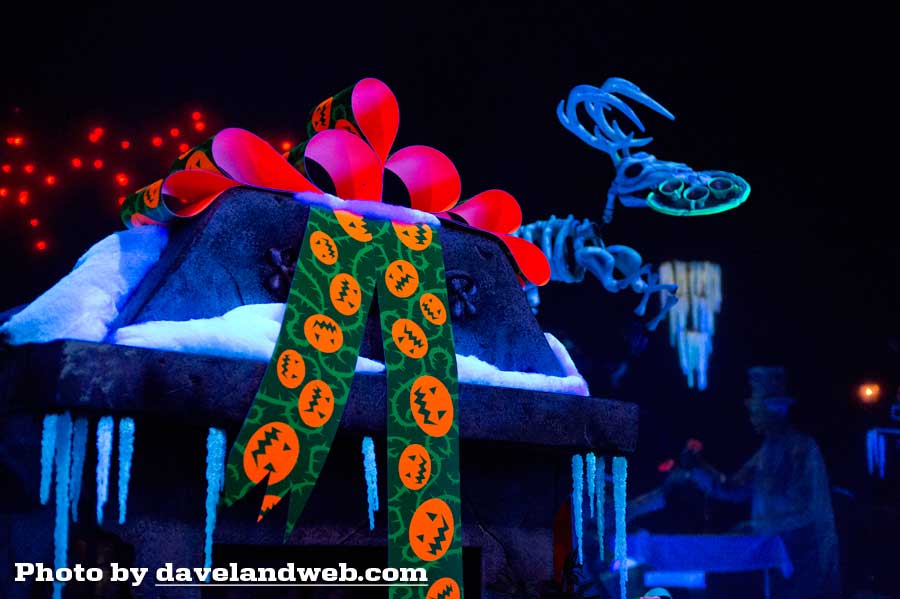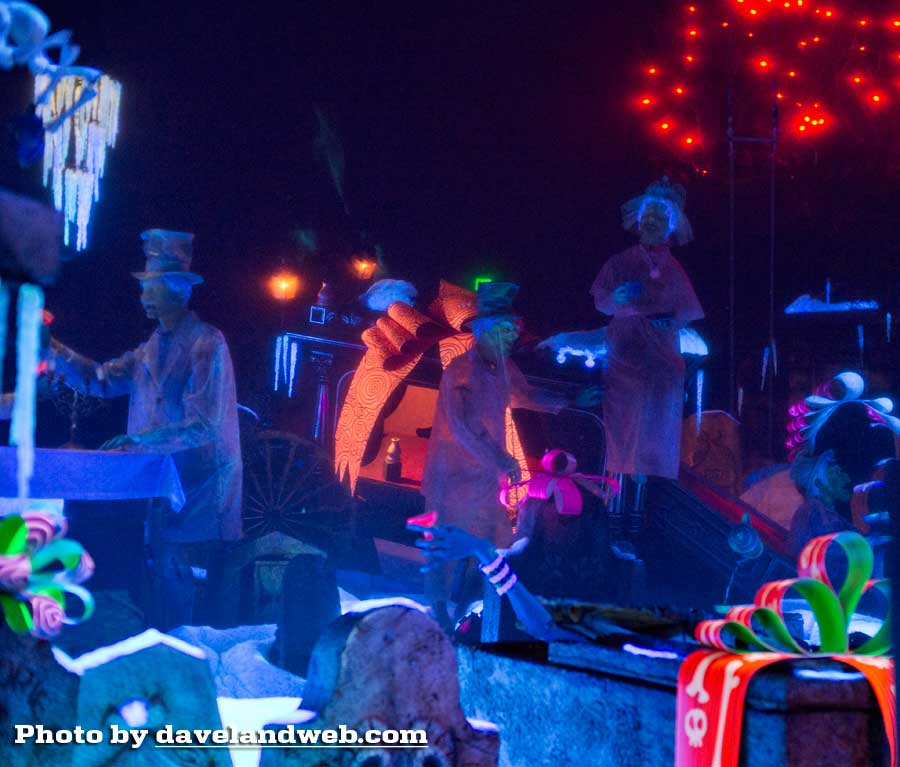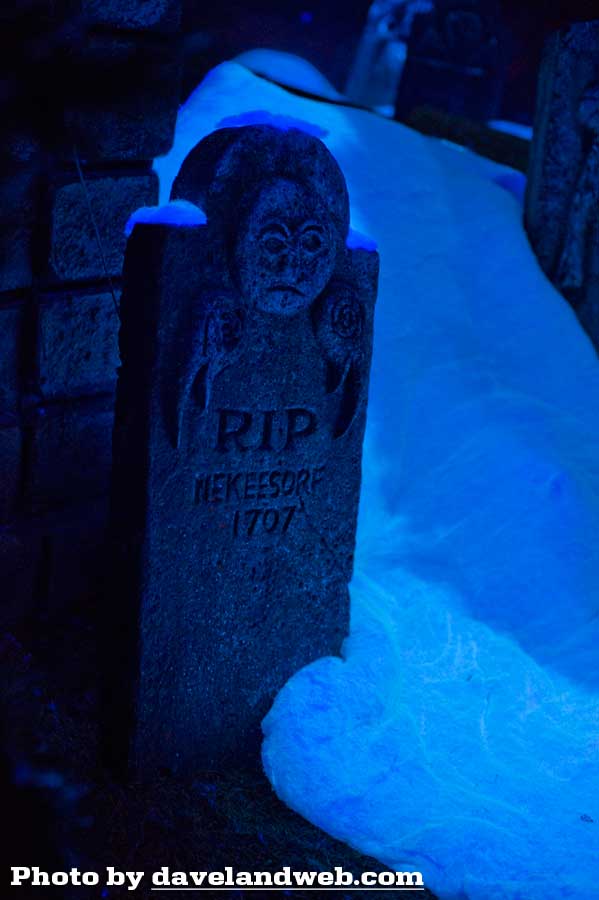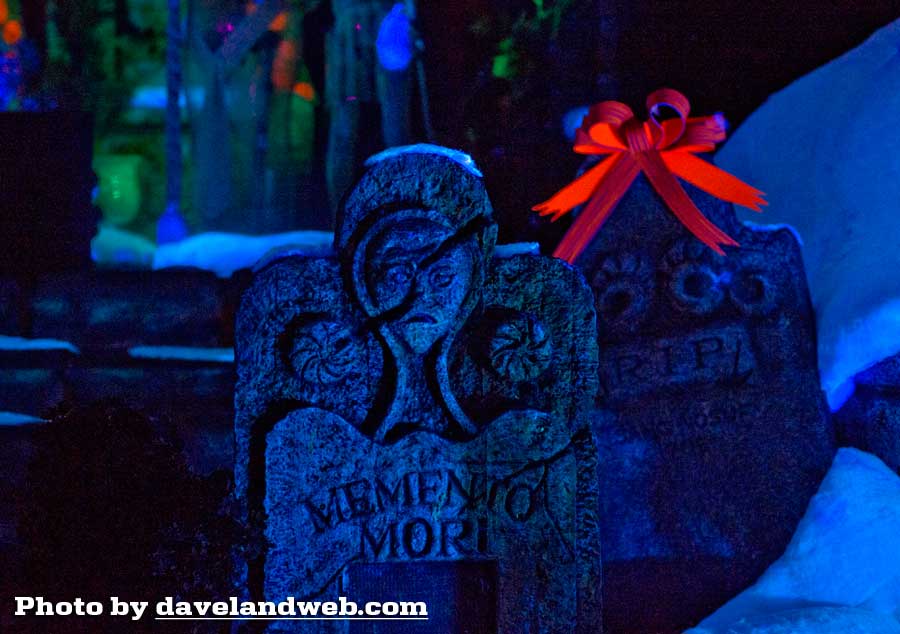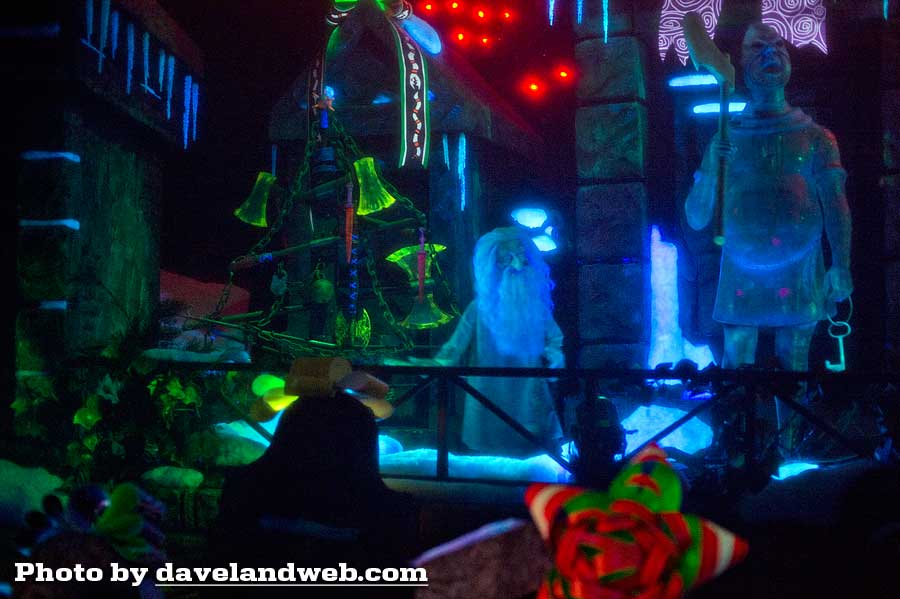 Which slot on Oogie's Wheel of Fortune will you get?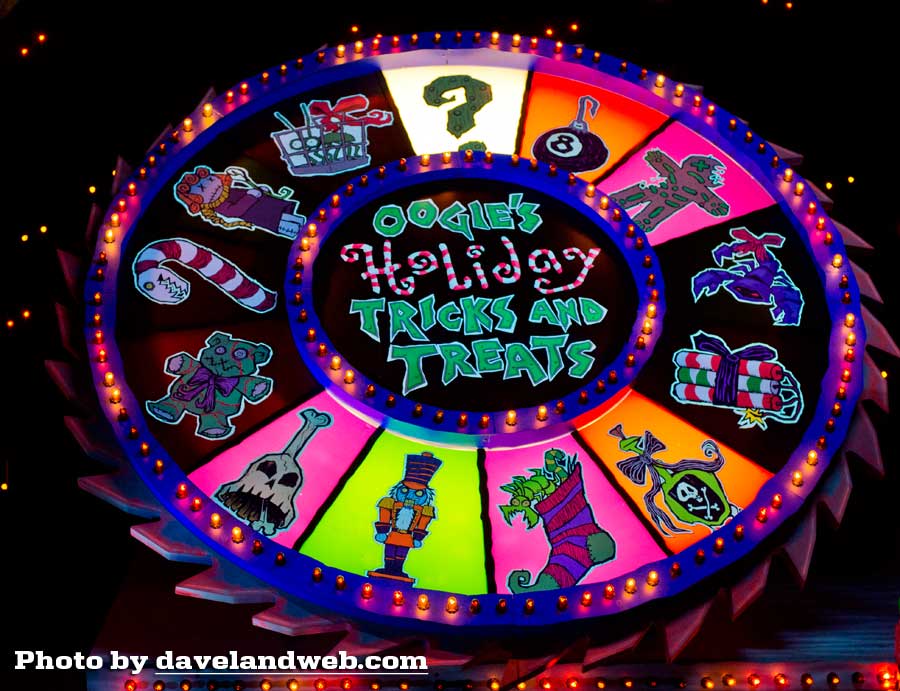 See more vintage & current Haunted Mansion Holiday photos on my
Haunted Mansion Holiday web page.