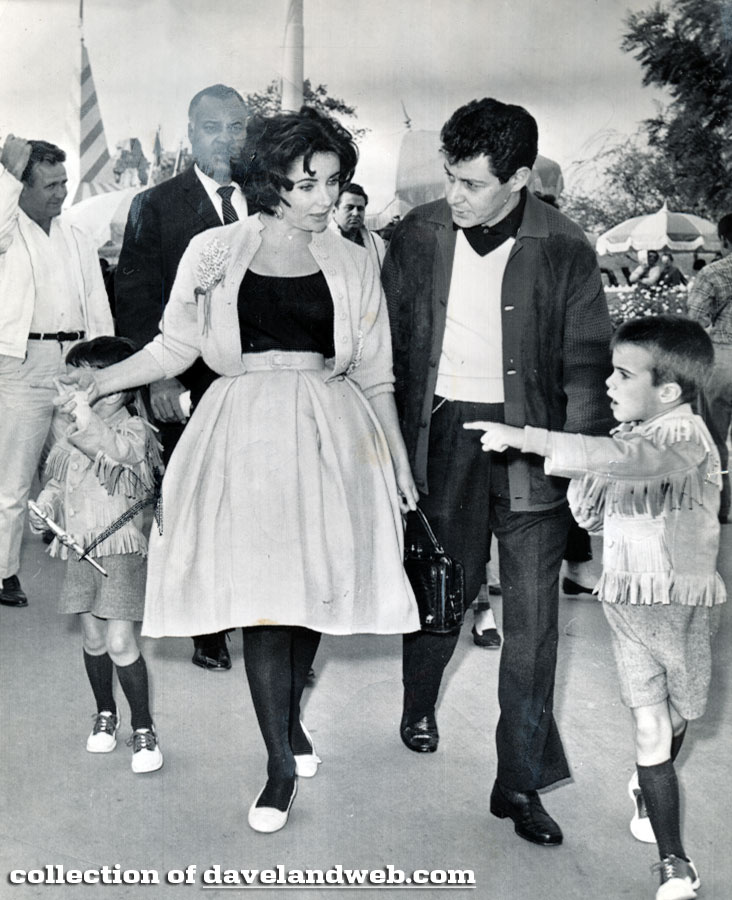 For those of you attempting to get rid of the bad taste you might have experienced from watching Lindsay Lohan's train wreck of a Lifetime TV movie, "Liz and Dick," hopefully a few shots of the real thing on today's post will help do the trick.
I recently upped my Elizabeth Taylor at Disneyland on January 21, 1959 collection by one, acquiring the wire photo seen here.
At the time this was taken, Taylor had been seeing singer Eddie Fisher, who also happened to be married to actress Debbie Reynolds. Fisher had been best friends with Taylor's husband, Mike Todd, who had died the previous year in a plane crash. Are you connecting the dots? I know, it's hard to follow. What better way to counteract the bad publicity of being labeled a husband-stealer than to take "the family" to Disneyland? The publicity obviously did little to help Fisher's career, as NBC canceled his television series a few months after this trip.
Here's the vintage blurb that accompanied this photo:
ANAHEIM, Calif., Jan. 22—LIZ AND EDDIE TAKE KIDS TO DISNEYLAND—Elizabeth Taylor and Eddie Fisher lead her two boys by her marriage to actor Michael Wilding through Disneyland as they visited the huge amusement park yesterday. The boys are Christopher (left), 4, and Michael, 6. Behind the actress is Willard Higgins, who told newsmen he is "Mr. Fisher's man."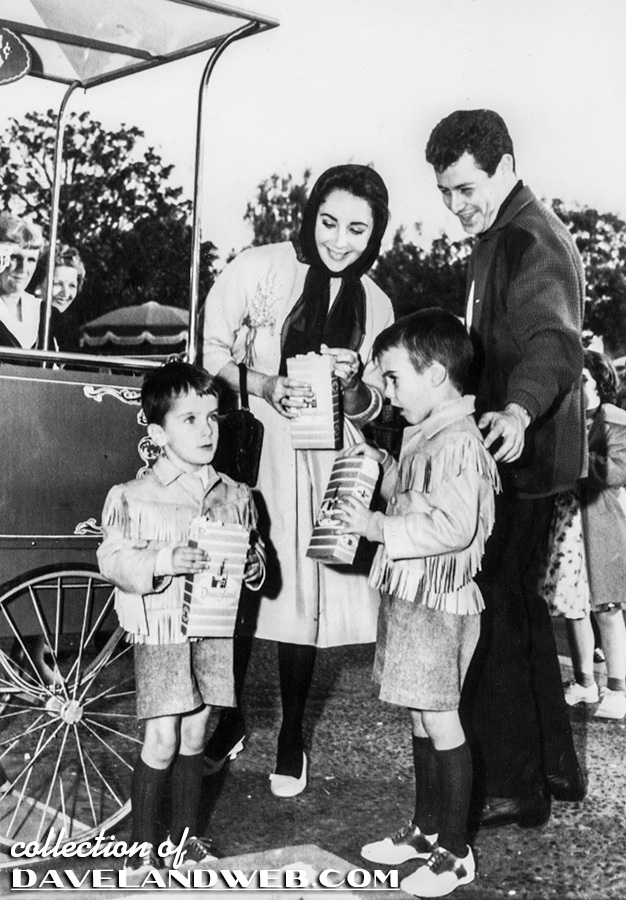 Fisher would also lose Taylor in the deal. Richard Burton replaced Stephen Boyd as Mark Antony in Twentieth Century-Fox's 1963 epic, "Cleopatra." During filming, Burton and Taylor fell in love and began to carry on an affair that culminated in marriage, once they were able to ditch their current spouses.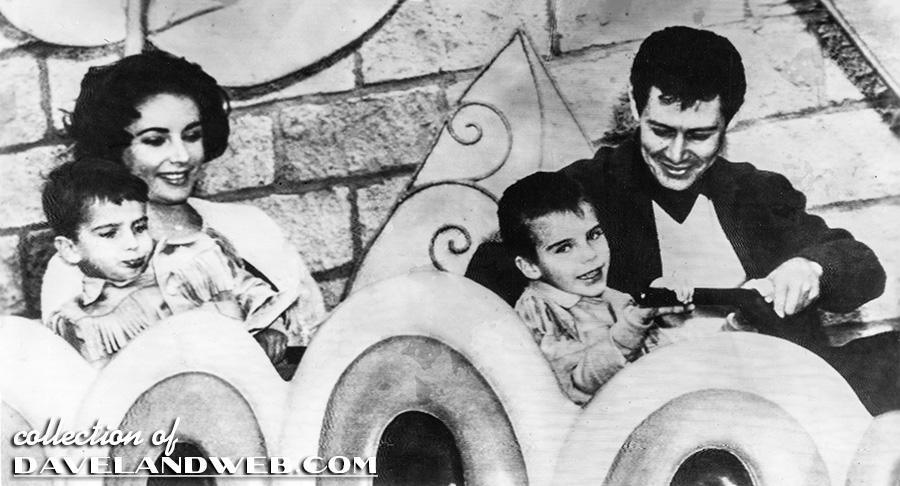 Ain't love grand?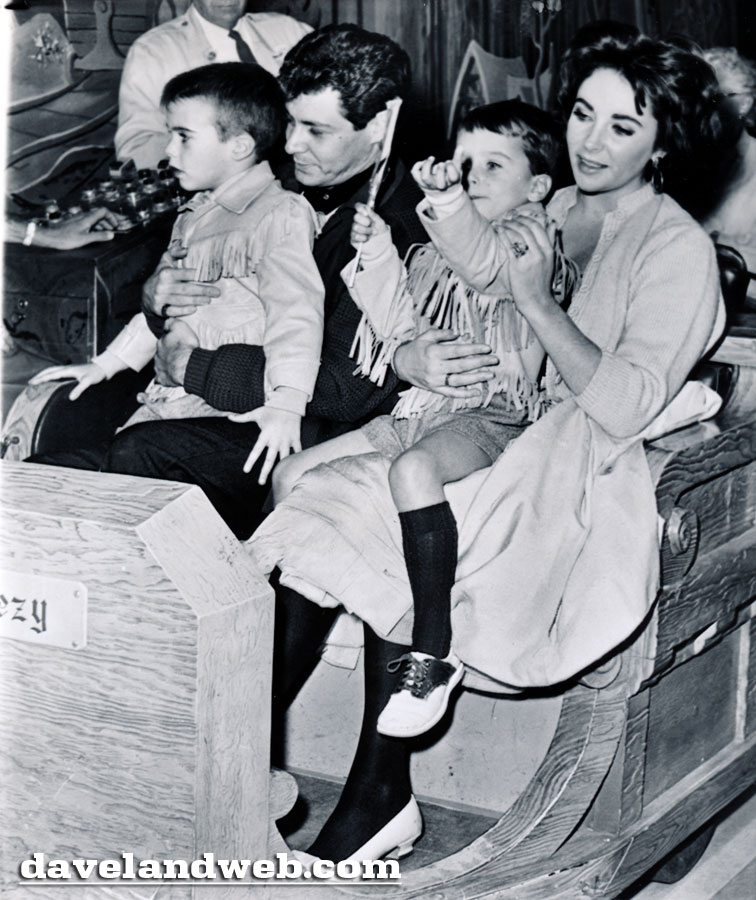 See more vintage and current Disneyland photos on my
Disneyland web pages.