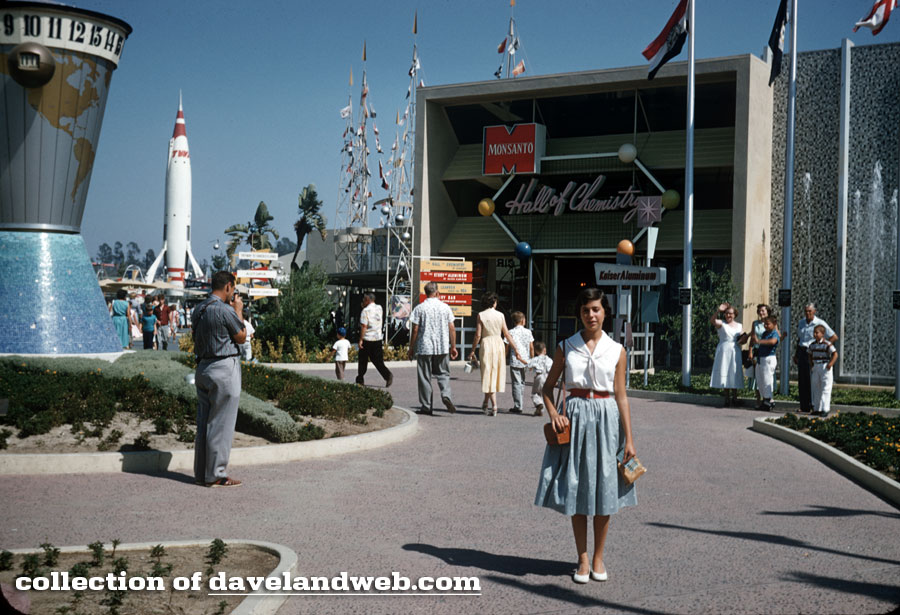 Yes, there was life before Star Tours! In its place the Monsanto Hall of Chemistry wowed guests for years. Zooming in, you can see just how "wowed" this young lady is by the wonders of science. In her hot little hand is a treasured Disneyland ticket book, showing tickets from A to D; the "E" ticket hadn't even been invented yet!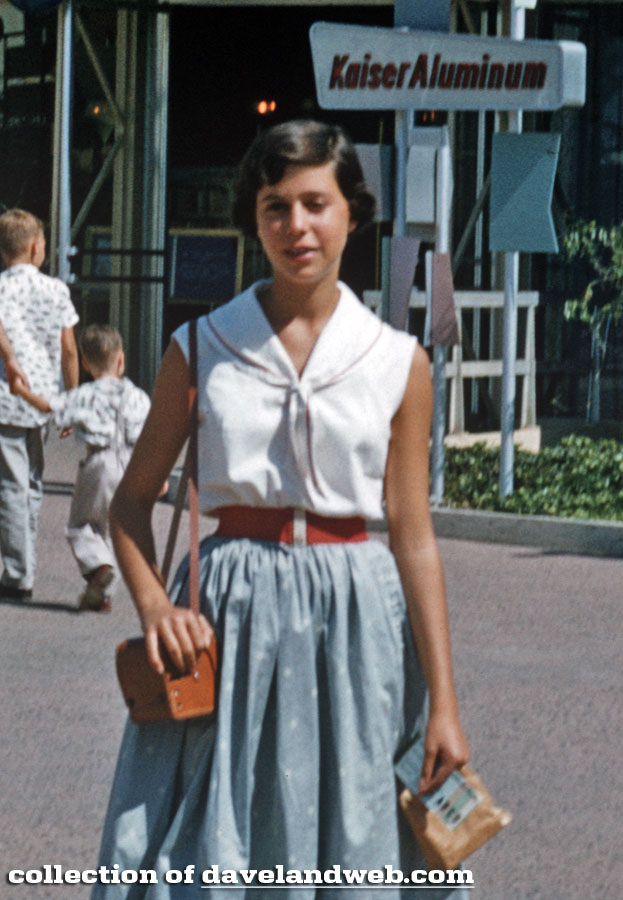 Moving to the right of the building, you can see this pretty little water feature that graced the outside of the building, circa August 1959: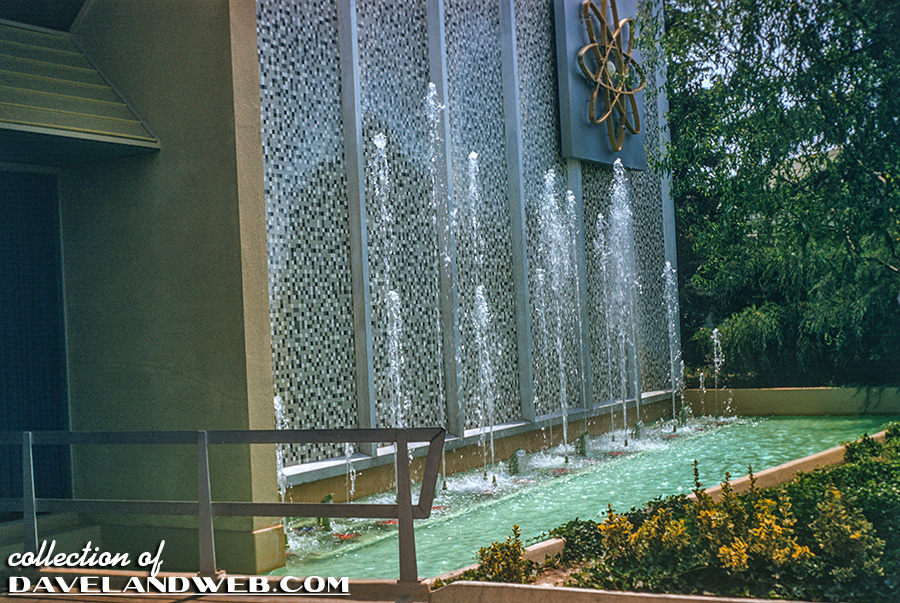 Last night, through the generosity of my friend Stacy, I was able to attend this year's final Candlelight Performance (and sadly, most likely the last one on Main Street at Disneyland). John Stamos did an outstanding (and truly heartfelt) job.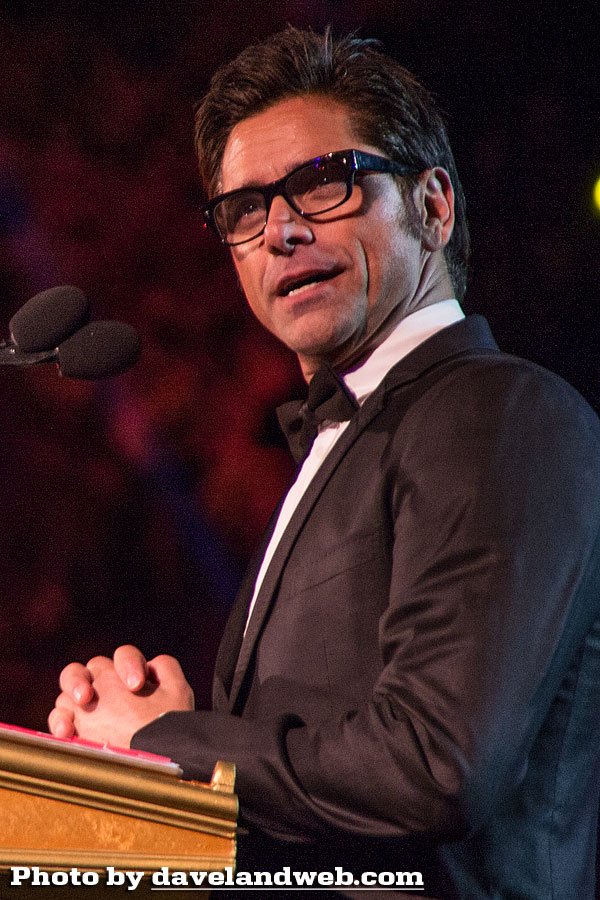 Drew Tablak sang "Silent Night" like I have never heard it before; amazing.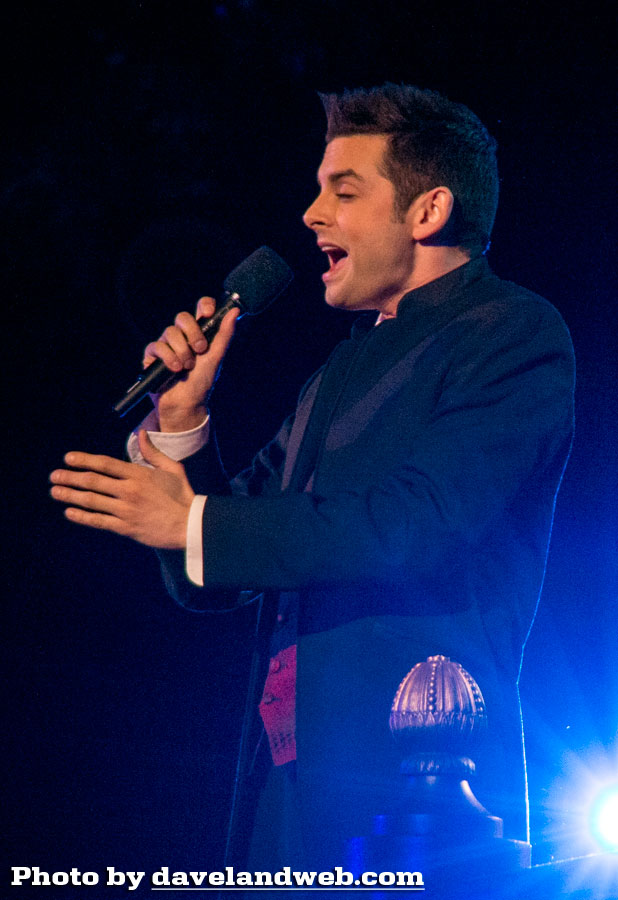 What a special evening it was. More to come later from last night's performance. First I need sleep!
See more Monsanto Hall of Chemistry photos on my
Hall of Chemistry web page.