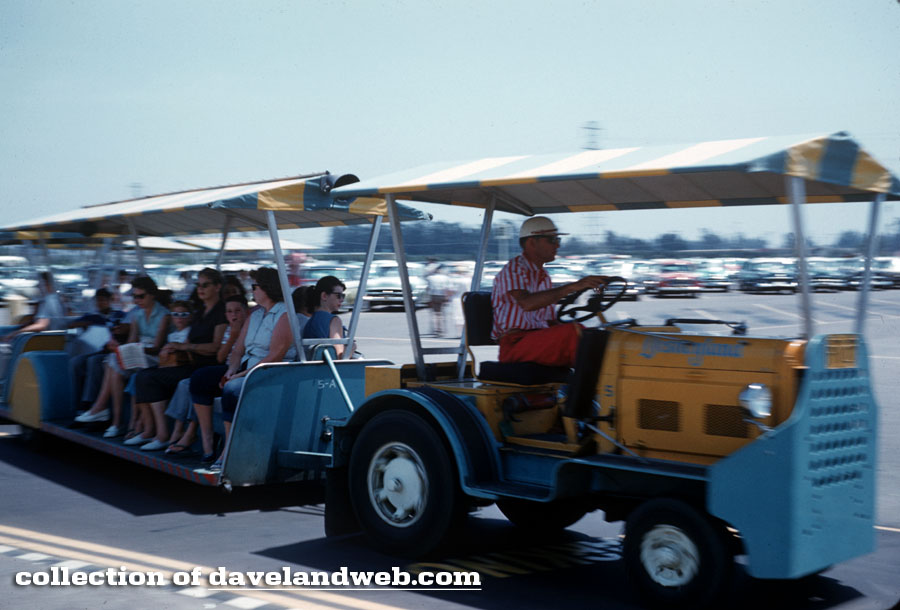 Let's ride the Disneyland Tram for a quick trip through the park, circa August 1959. The recently opened Matterhorn sparkles in this shot taken from Central Plaza.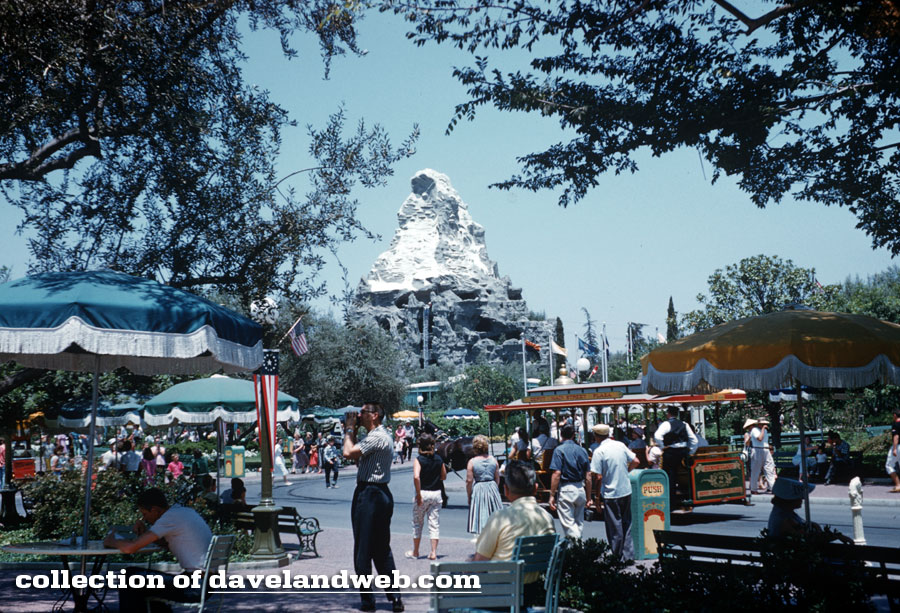 Zooming in, you can see the patriotic July 4th bunting that graces the park during the summer months is still up. I wonder what happened to the movie that this gent was shooting?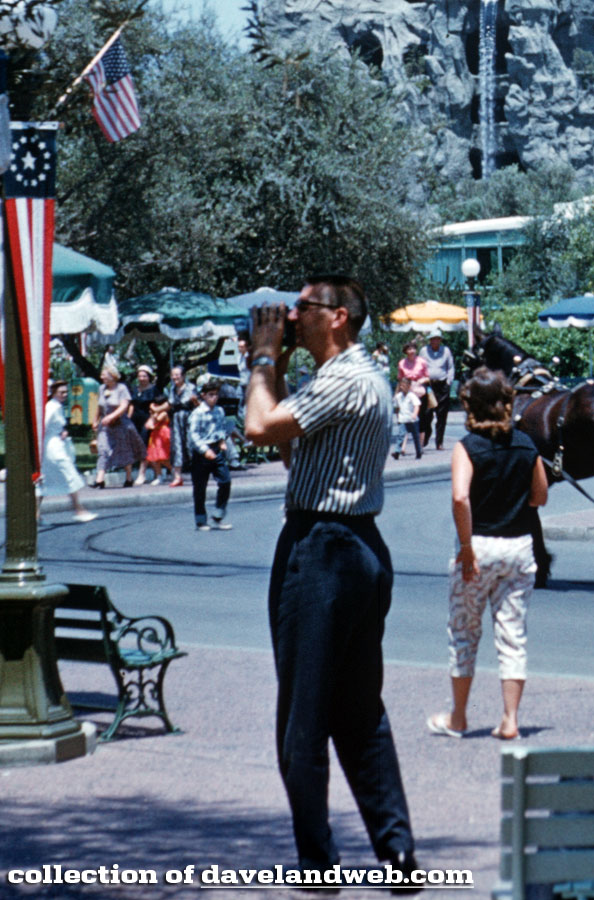 The crocs appear to be hungry over at the Jungle Cruise near the Ancient Shrine section of the attraction.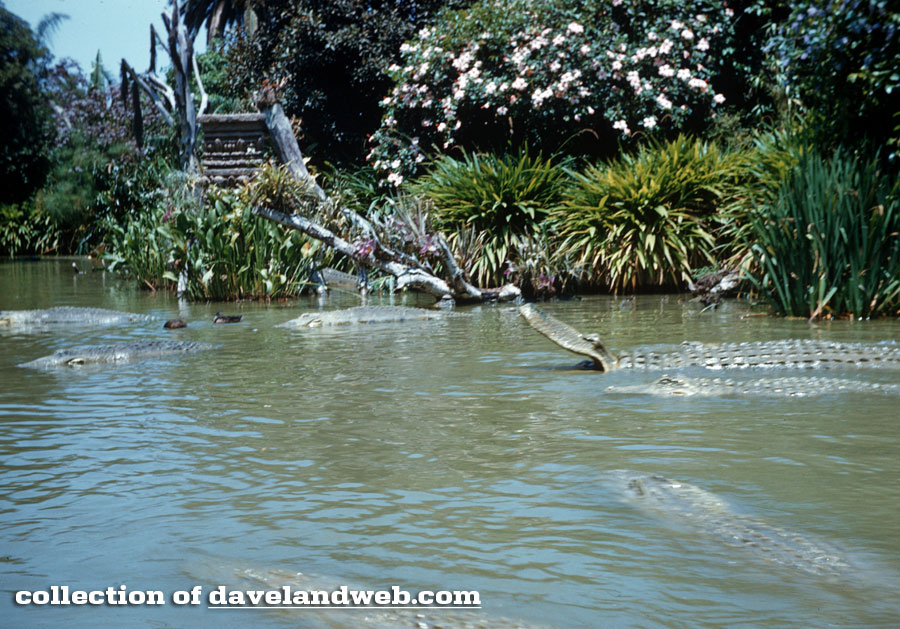 An early version of the later expanded African Veldt scene. At least these lions can feast with a little privacy!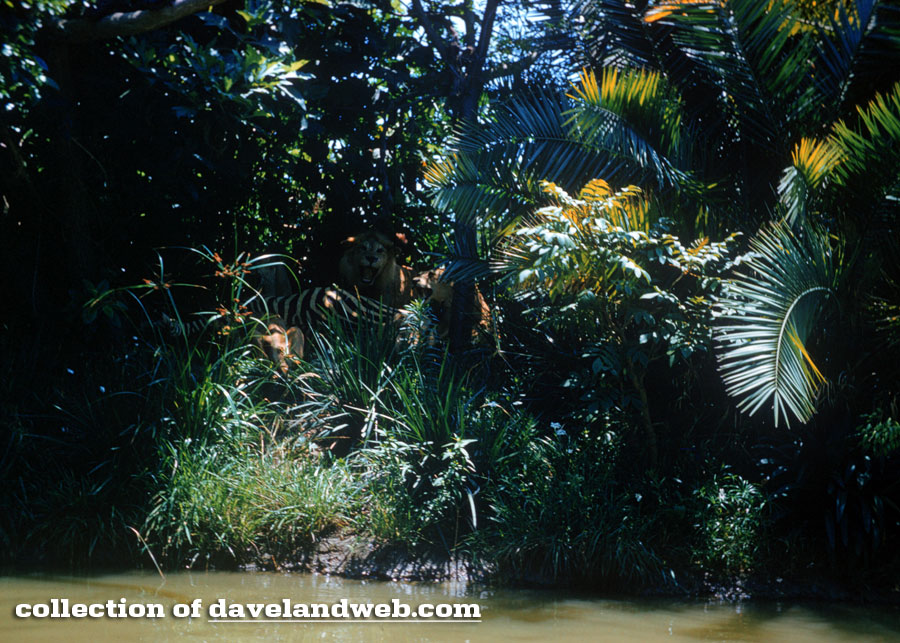 One boat passes another near the famed Schweitzer Falls: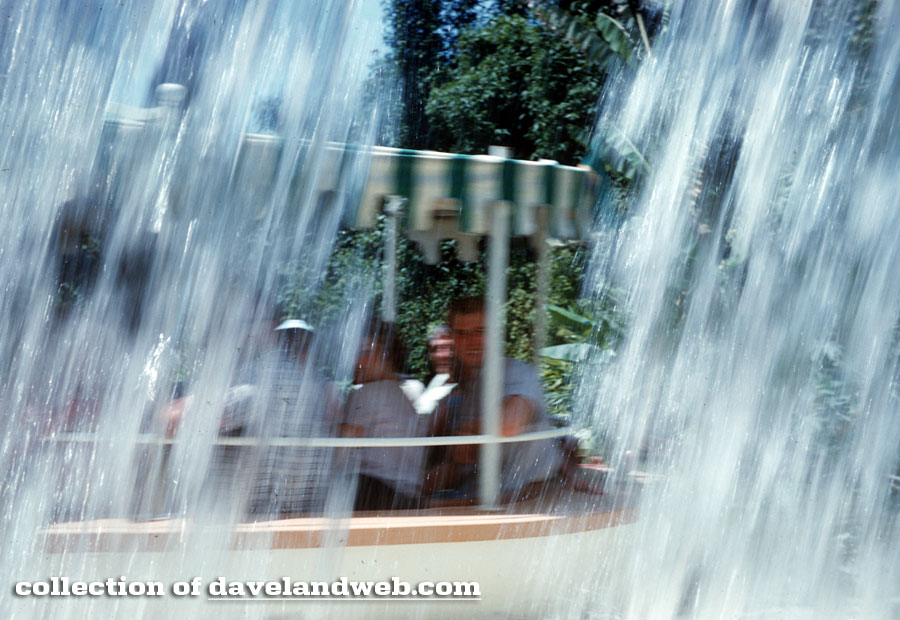 Our photographer seemed to be fascinated by water craft, as shown by this shot of the recently opened Subs: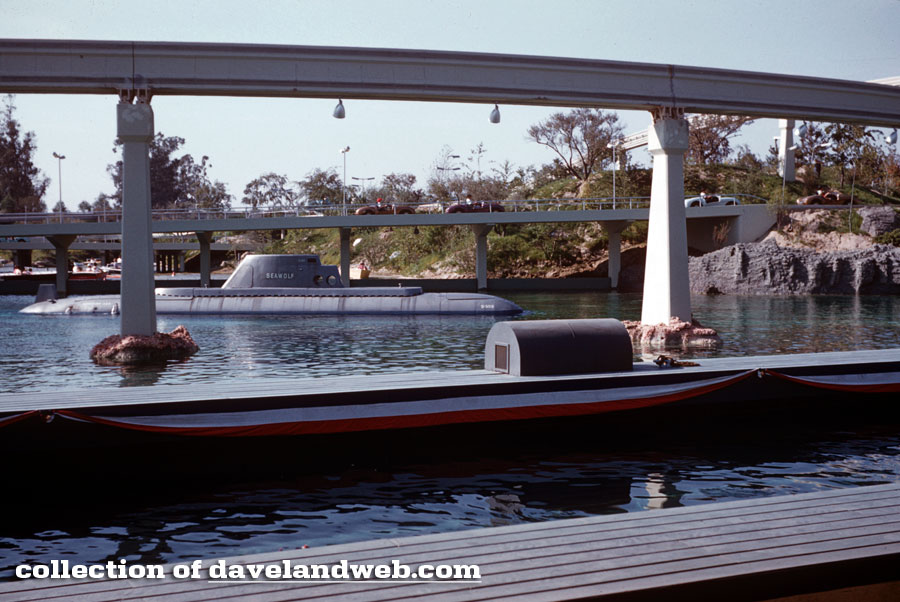 Followed by a Mark Twain image: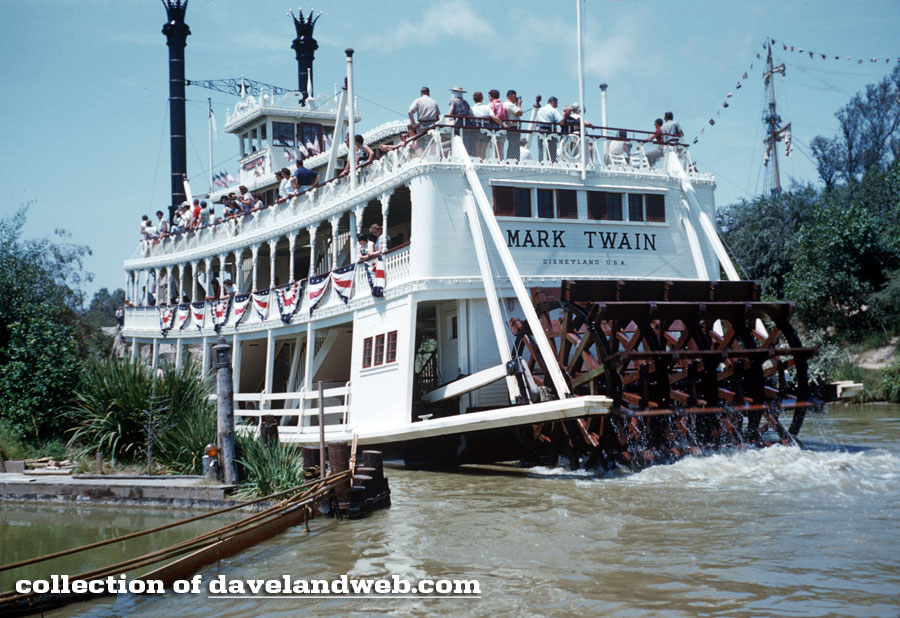 And last, but definitely not least, both Keel Boats in one shot: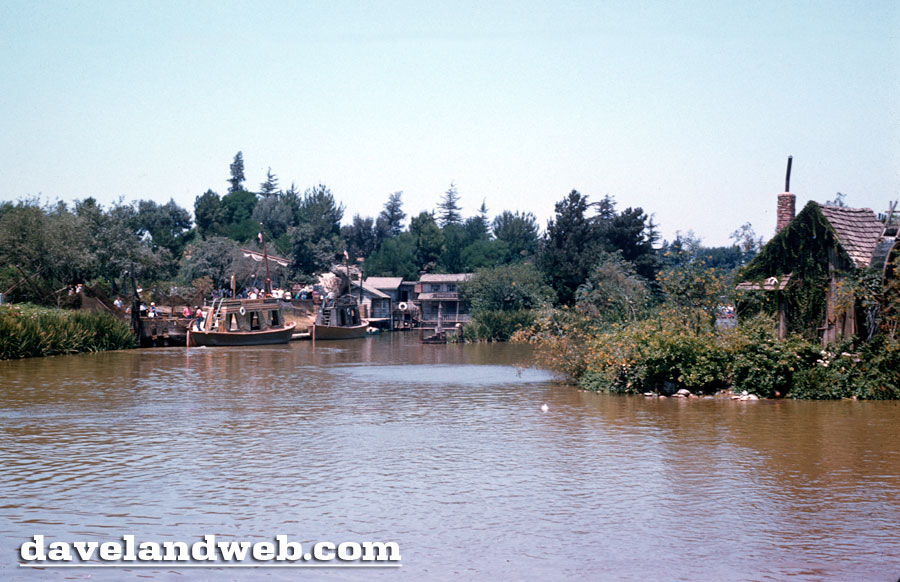 Here's a better look at the Gullywhumper and the Bertha Mae, over by Fowler's Harbor: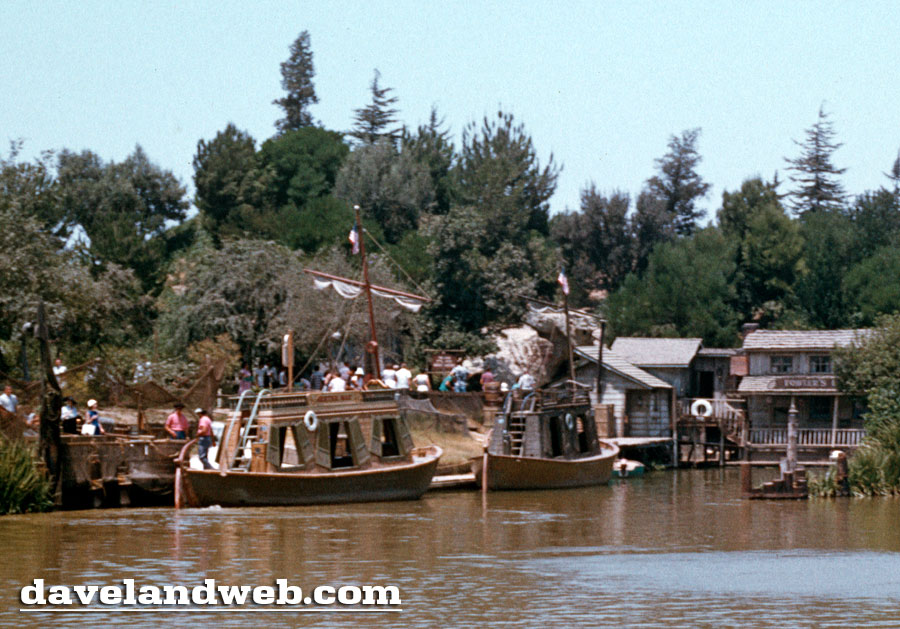 In book news, Disney historian and former cast member Jim Korkis has released an update of his
Vault of Walt
book. Here are a few of the stories you'll read about:
• The perilous four-month stint of famed Warner Bros. animator Chuck Jones at the Disney Studios
• Why two women you've never heard of were among Walt's most important influences
• Walt's admiration for and brief collaboration with legendary artist Salvador Dali
• Walt and Lillian Disney's raucous 30th wedding anniversary celebration in Frontierland
• How Walt's early infatuation with polo led to an injury that plagued him for the rest of his life
• The story of Cinderella's Golden Carrousel and the Disney craftswoman who tended it for decades
• Walt's fondness for chili and cold weenies, with authentic recipes to create his favorite dishes
Includes a foreword by Walt's daughter Diane Disney Miller.
See more vintage & current Disneyland photos on my
Disneyland web pages.