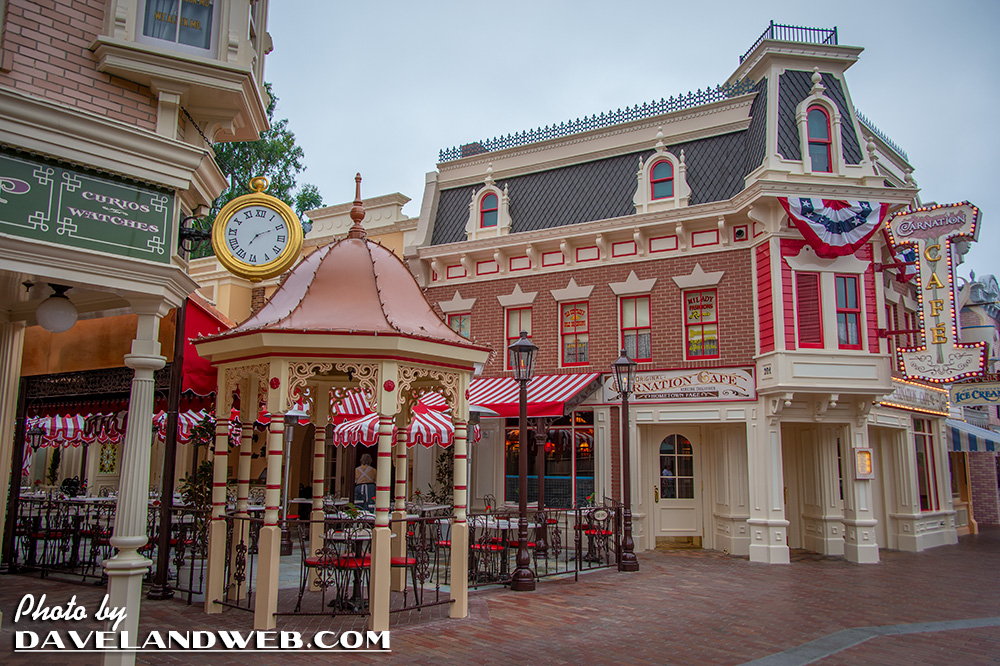 Most guests that visit Disneyland probably do not realize the history behind the Carnation Cafe; to them, it is a restaurant with outdoor seating on Main Street that recently added an indoor area. Ironically, it began its days at Disneyland as indoor venue, complete with counter seating, just like an old fashioned Ice Cream Parlour.
Up until now, I'd never seen a color photo of the interior. Back in the day, interior shots of dark rides and restaurants/shops were rarely taken, due to the limitations of the camera equipment that the typical guest would own. Now, thanks to the August 1966 image, you can see the colorful interior of the Carnation Cafe in its original form: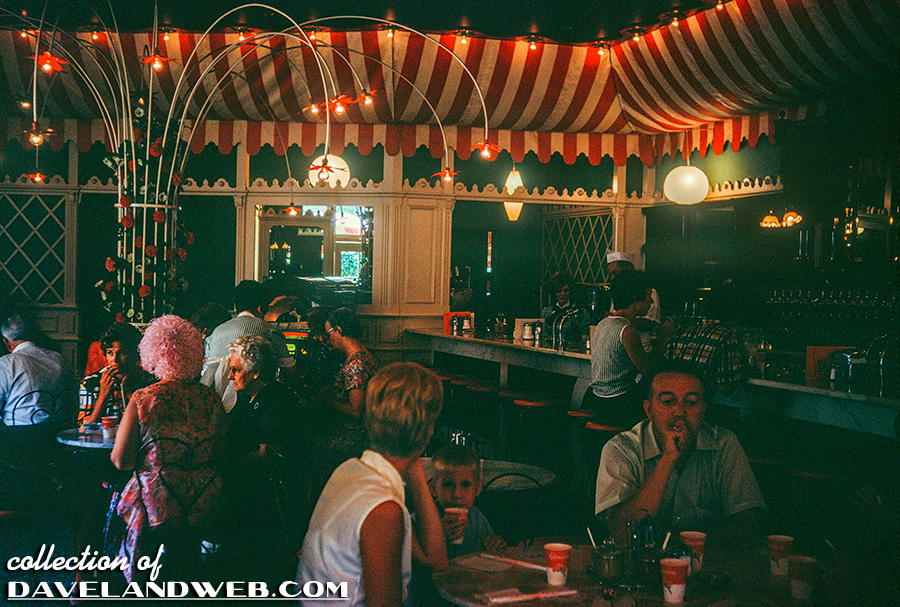 Where the outdoor seating exists today was formerly the Flower Market, where guests could buy faux floral arrangements to take home with them. Imagine an old fashioned farmer's market mixed in with the modern wonders of plastic! As you can see in this vintage shot, there were a few cafe tables outdoors where guests could sit and order their food.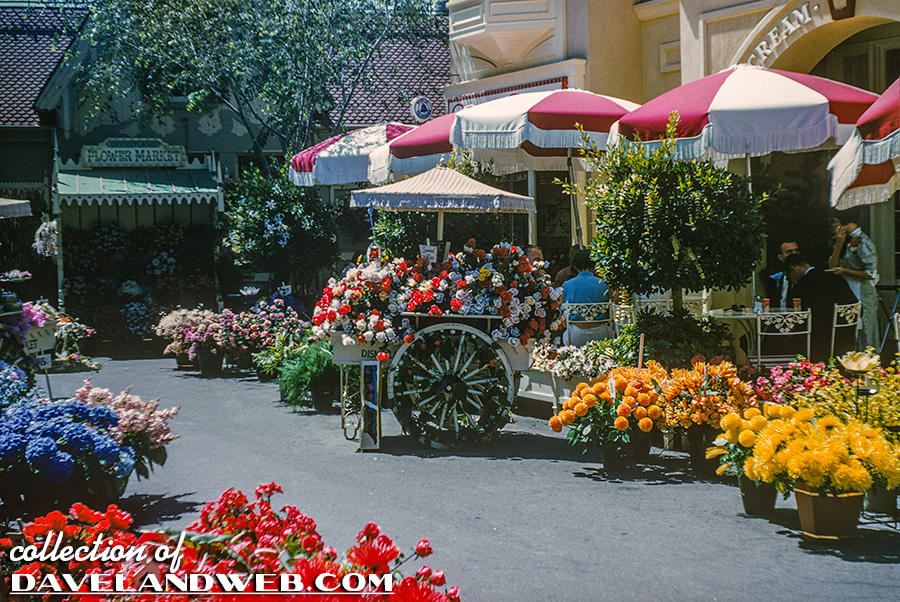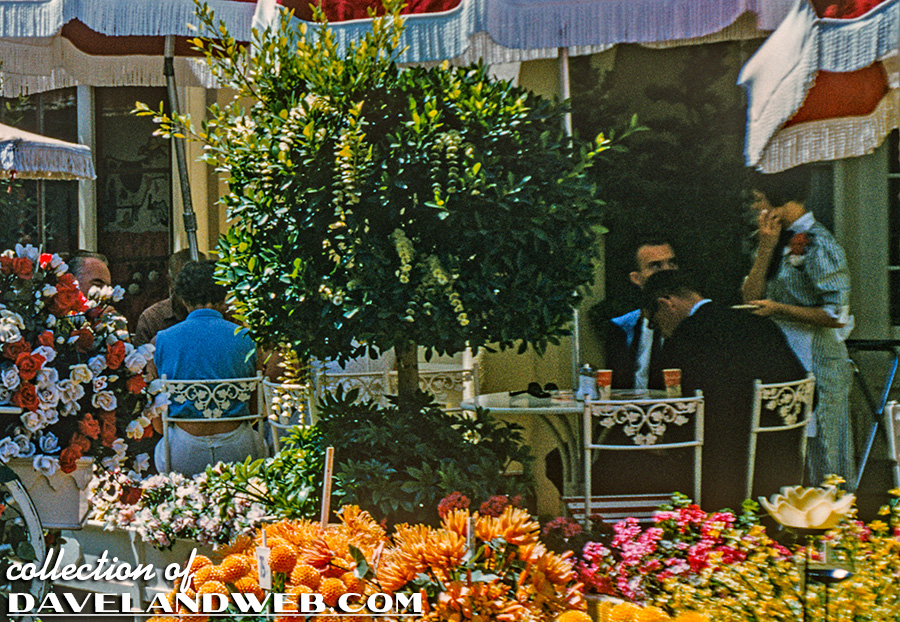 The Carnation Company truck, parked in the middle of the Flower Market, was a popular spot for photos, as you can see in this August 1963 shot: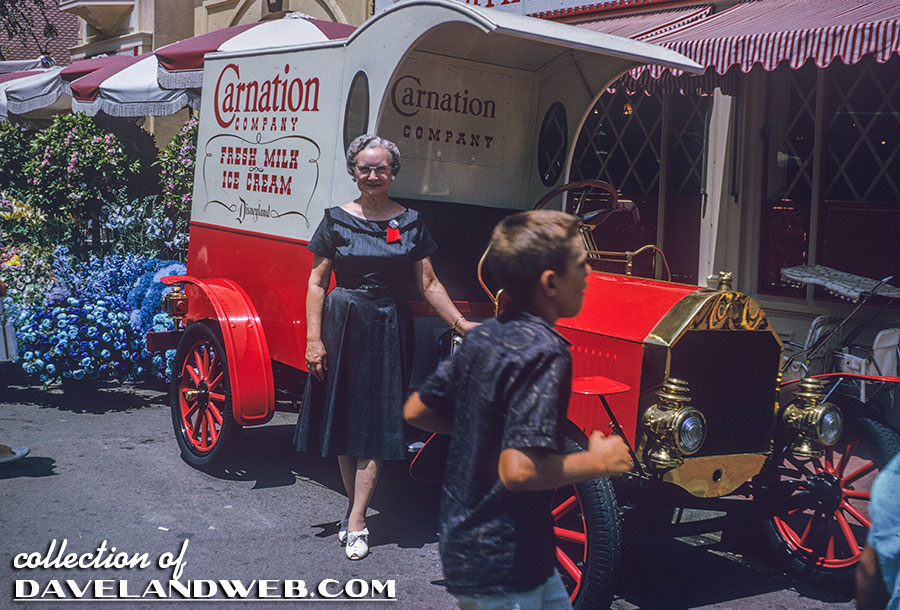 See more vintage & current Disneyland Carnation Cafe photos on my
Carnation Cafe web page.