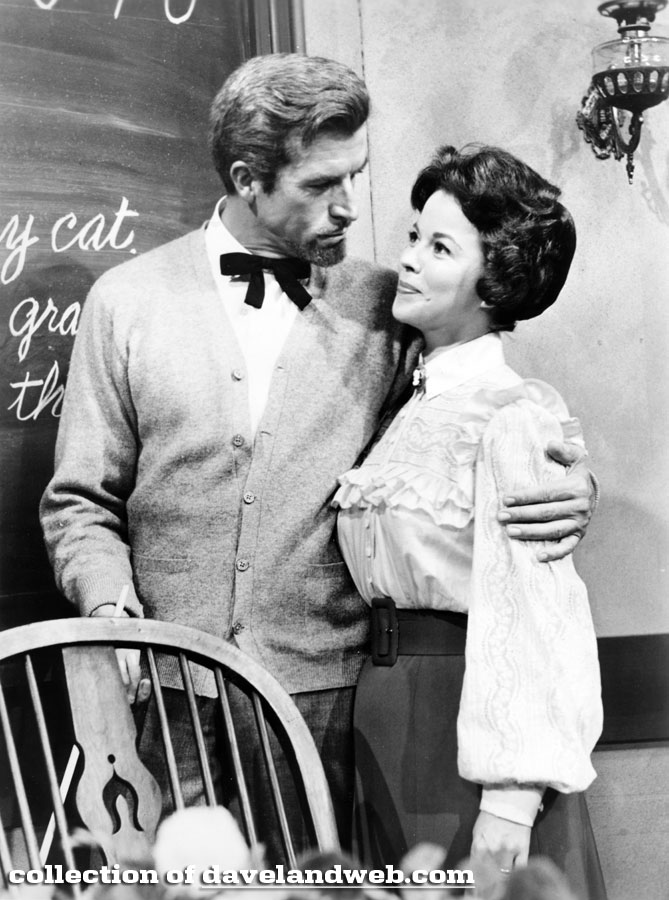 Shirley Temple and Fernando Lamas? The combination boggles the mind, and yet, they actually performed together in an episode of her 1960 TV series, "The Shirley Temple Show." Here's the accompanying publicity blurb:
IN 'LITTLE MEN' COLORCAST — Fernando Lamas and Shirley Temple will co-star as Professor Bhaer and his wife, Jo March Bhaer, in the NBC-TV Network colocast of Louisa May Alcott's "Little Men" on "The Shirley Temple Show" Sunday, Oct. 23. Bobby Crawford also co-stars in the role of Dan in the classic.
At the time of the taping, Lamas had just split with wife Arlene Dahl; Shirley was married to second husband Charles Black. I wonder if Lamas attempted to put the moves on Shirley? Unfortunately, her very frank autobiography stops just a few years before this part of her life. Regardless of whether the sparks flew in real life, BOTH of them look "mah-velous!"
See more Shirley Temple photos on my
Shirley Temple web page.