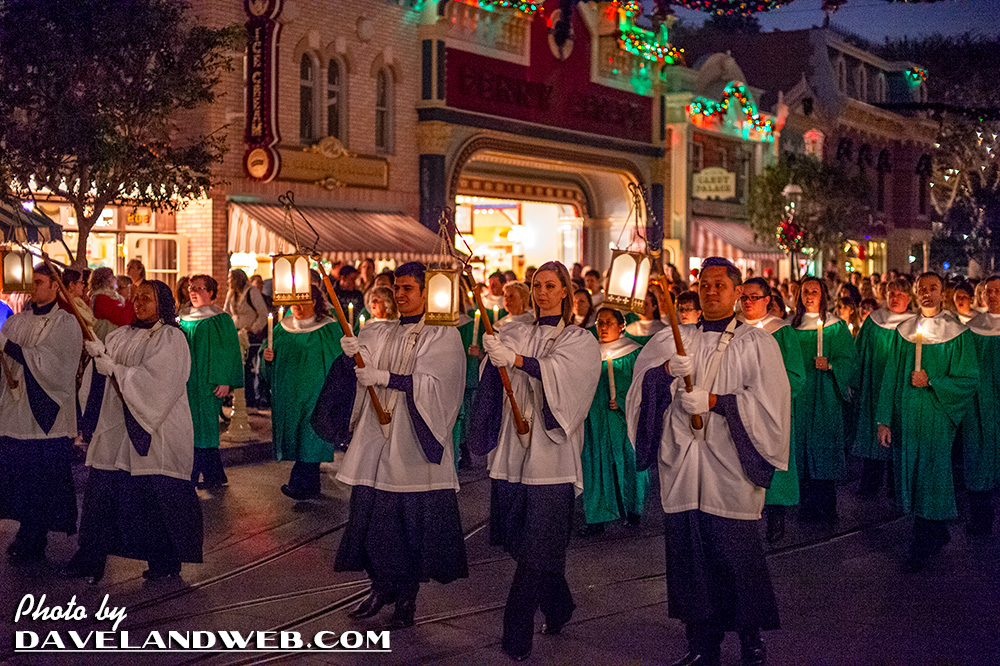 Every year I look forward to seeing the Candlelight Processional program that tells the story of the first Christmas with both words and song. It is one of the most beautiful events held at the park, and has a long history and devoted fan base that comes back annually to see it.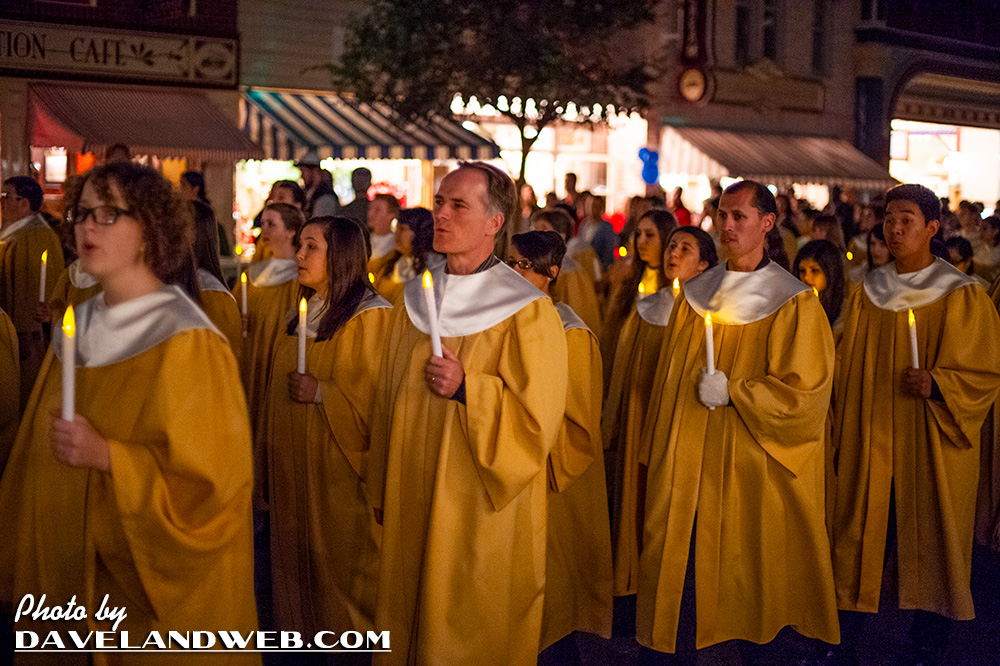 The choir glides down Main Street, illuminated by their hand-held candles. It is truly a breathtaking sight, as the majority of other lights on Main Street are off.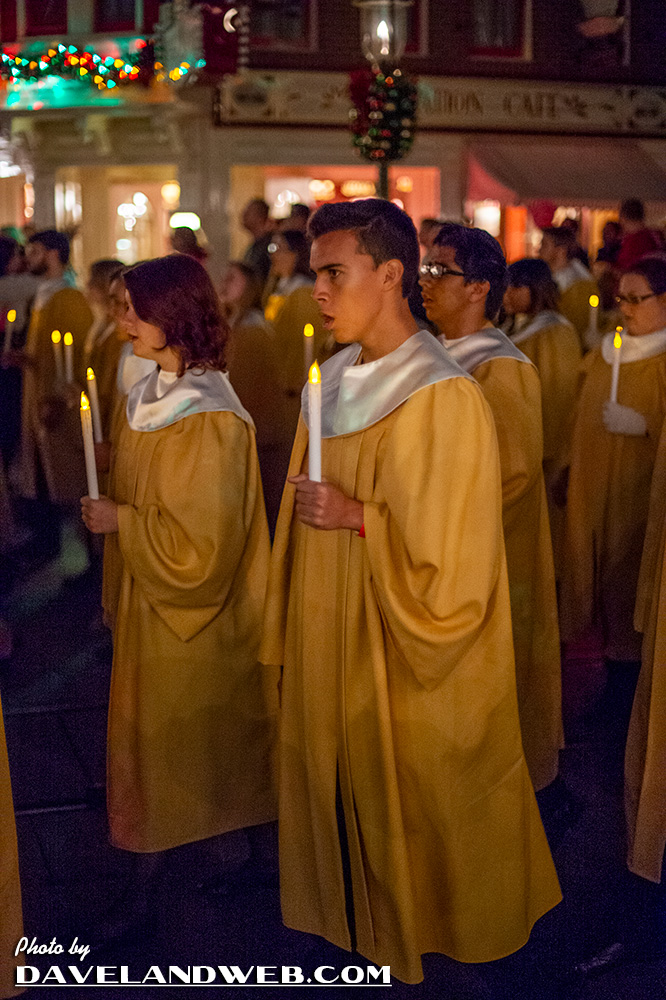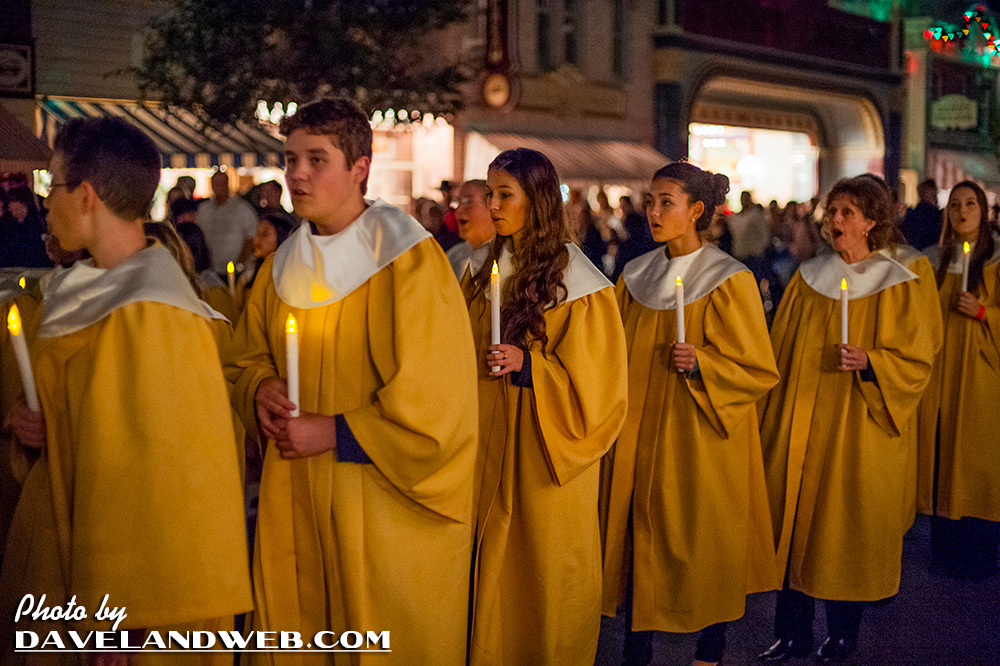 The choir assembles on the steps of the Main Street Train Station, forming a human Christmas Tree.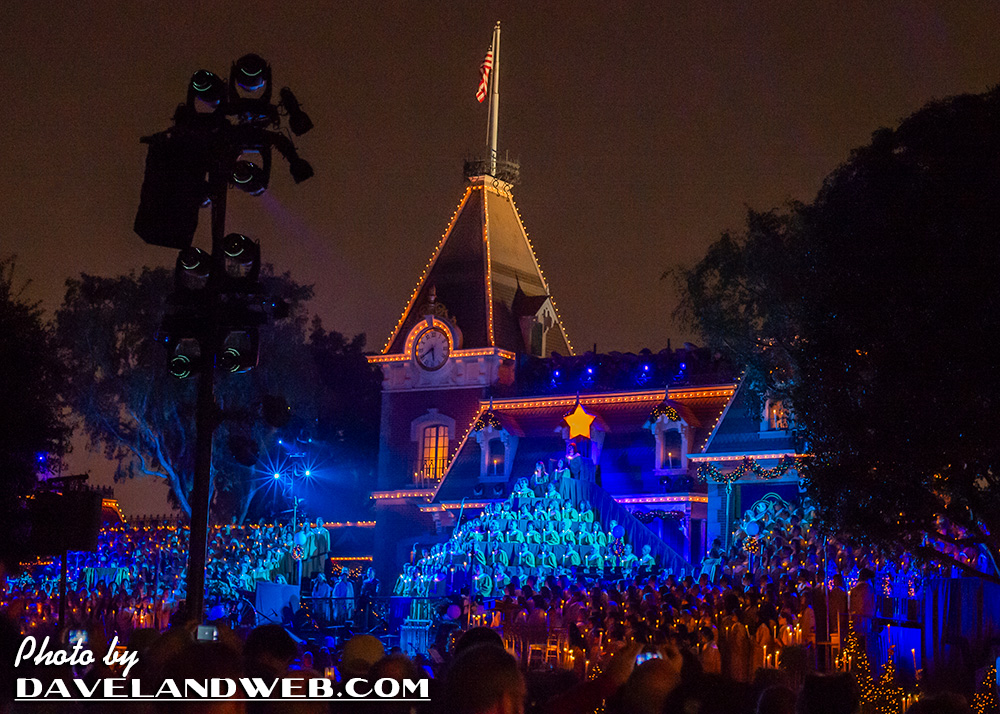 The trumpeters stand on top of the station, playing at designated intervals during the program. The location of each portion of the program is unparalleled, working together in perfect synchronicity.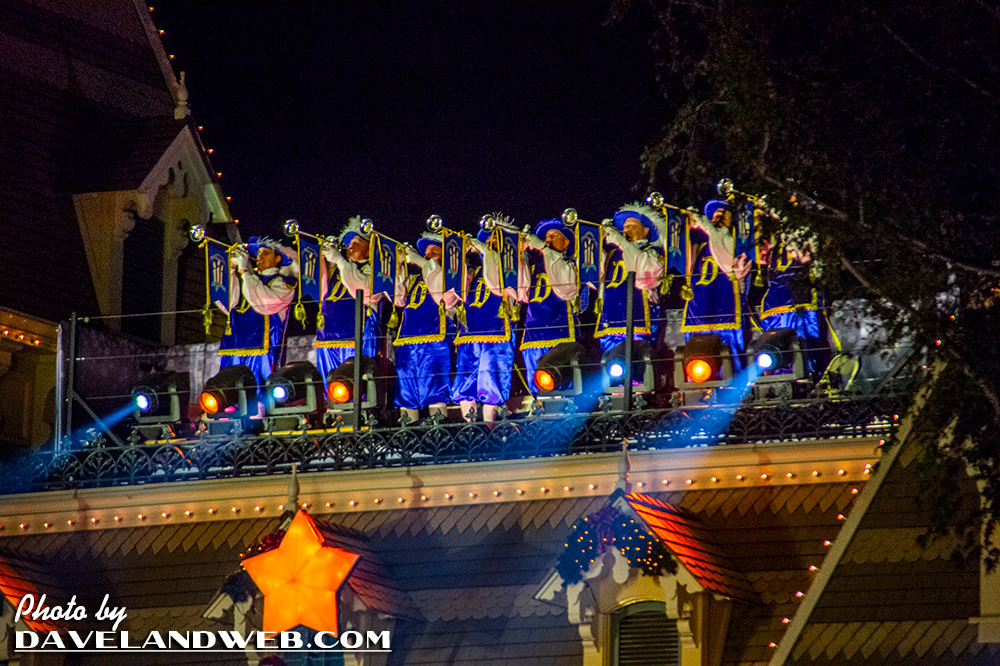 Kurt Russell was the celebrity narrator this year, and he did a wonderful job, giving his reading the perfect air of respect.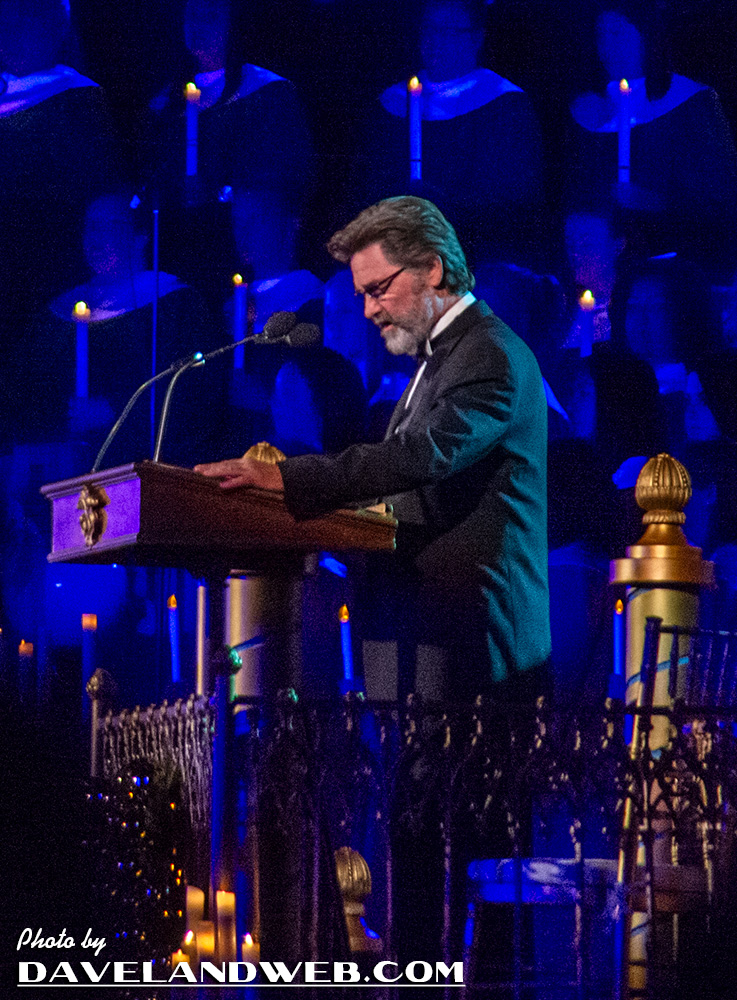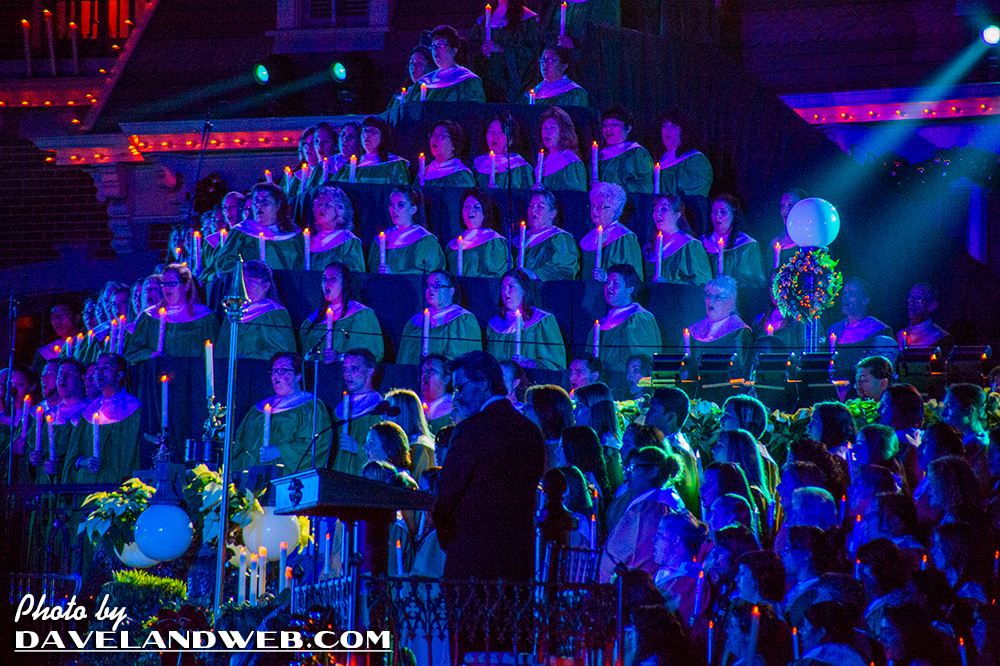 There are a number of very talented guests soloists.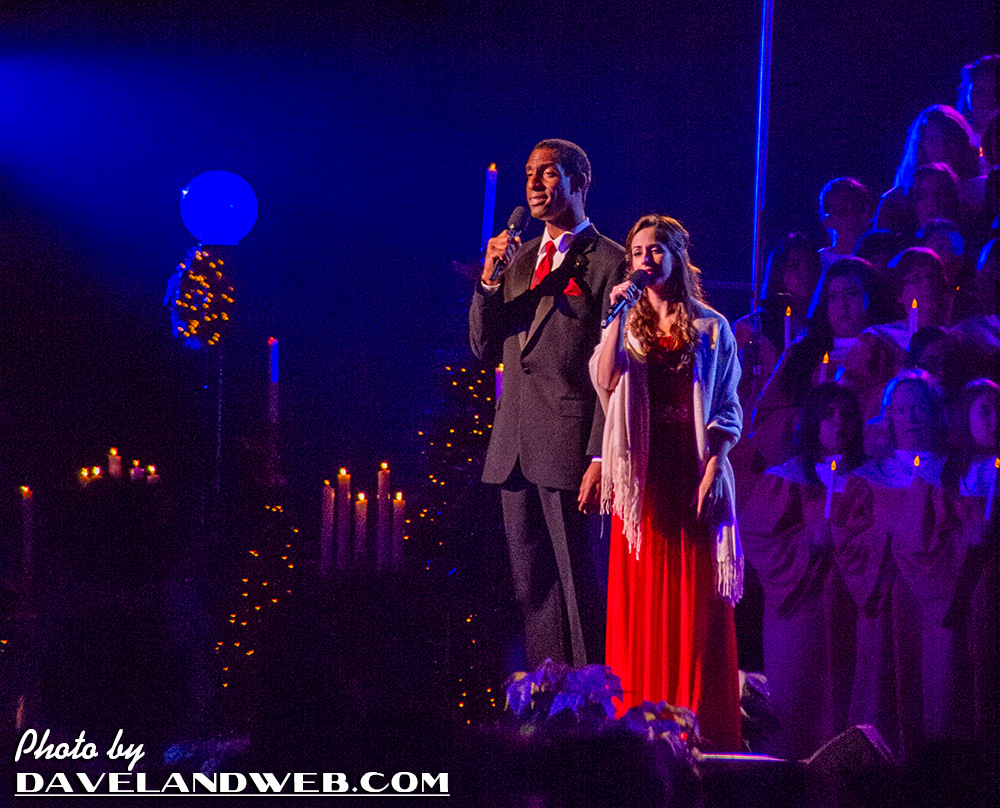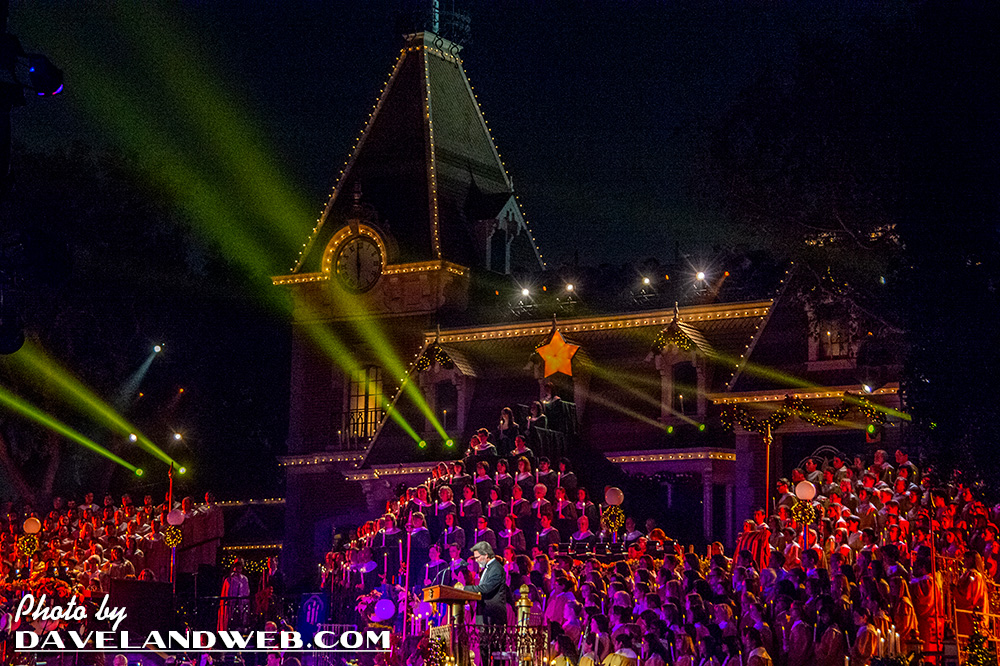 For me, the highlight each year is "Silent Night," performed in both English and Spanish.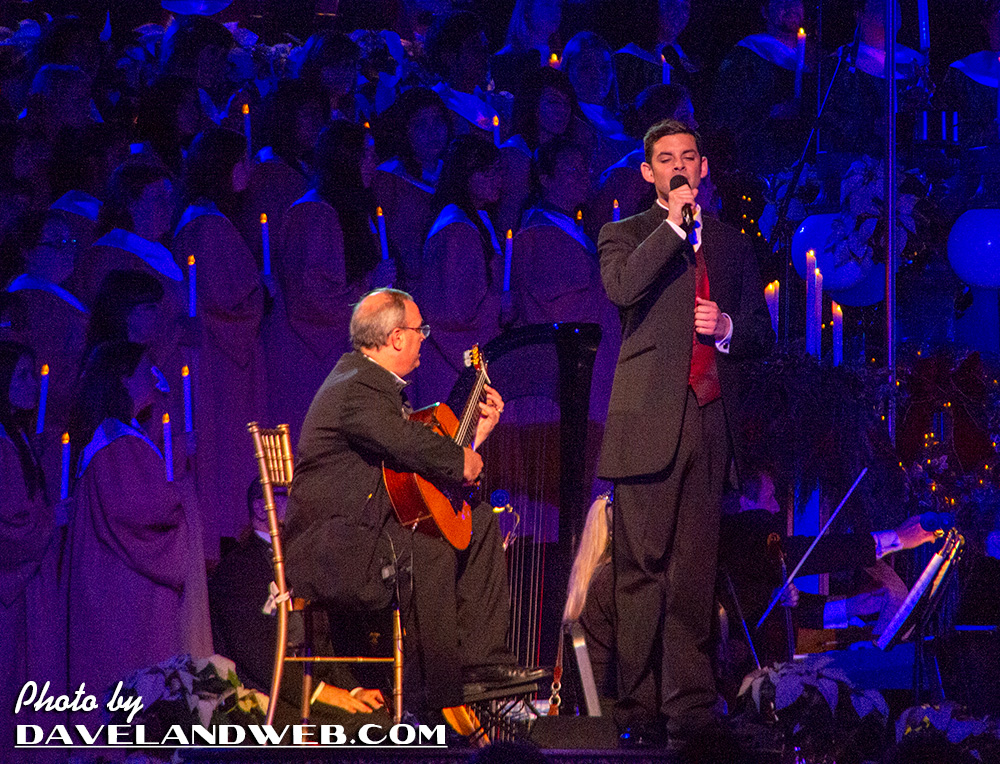 The last few years, Drew Tablak has done the honors of singing it, and he is pitch perfect, making his performance the most emotional of the evening. Here, conductor Nancy Sulahian joins in.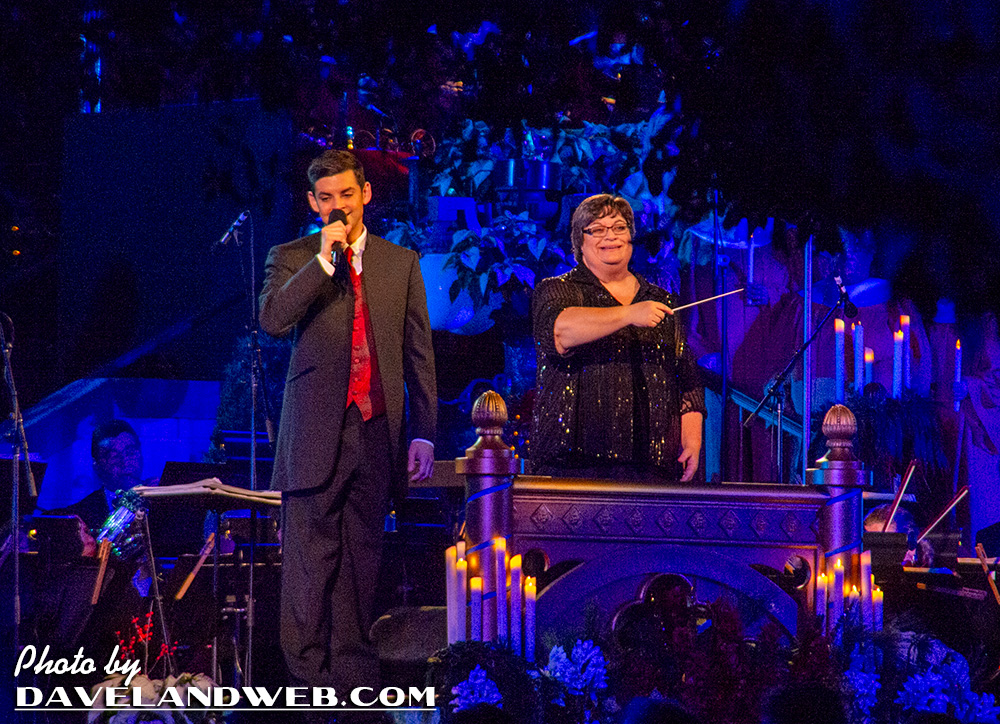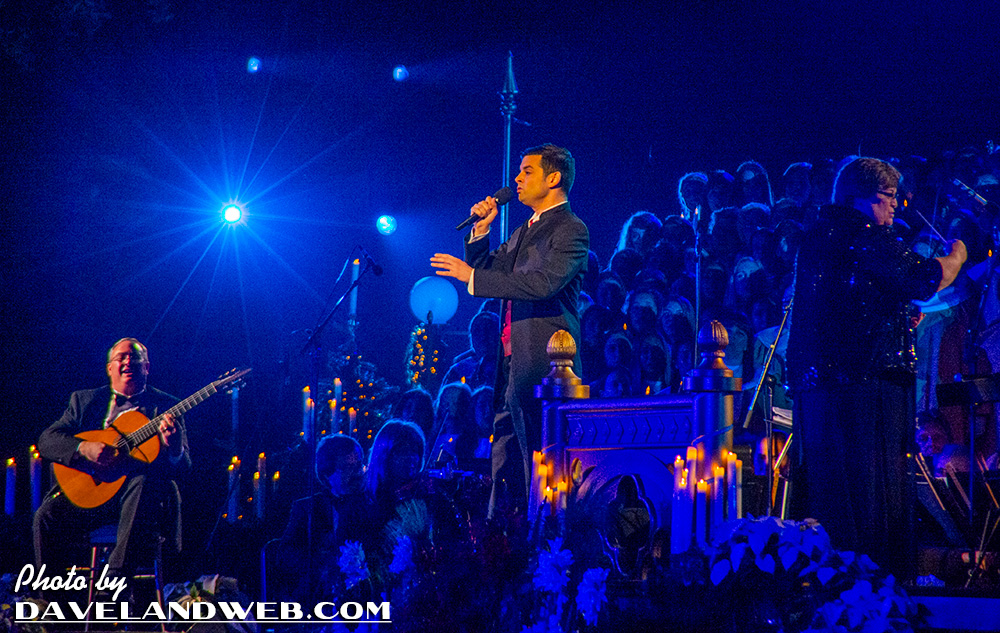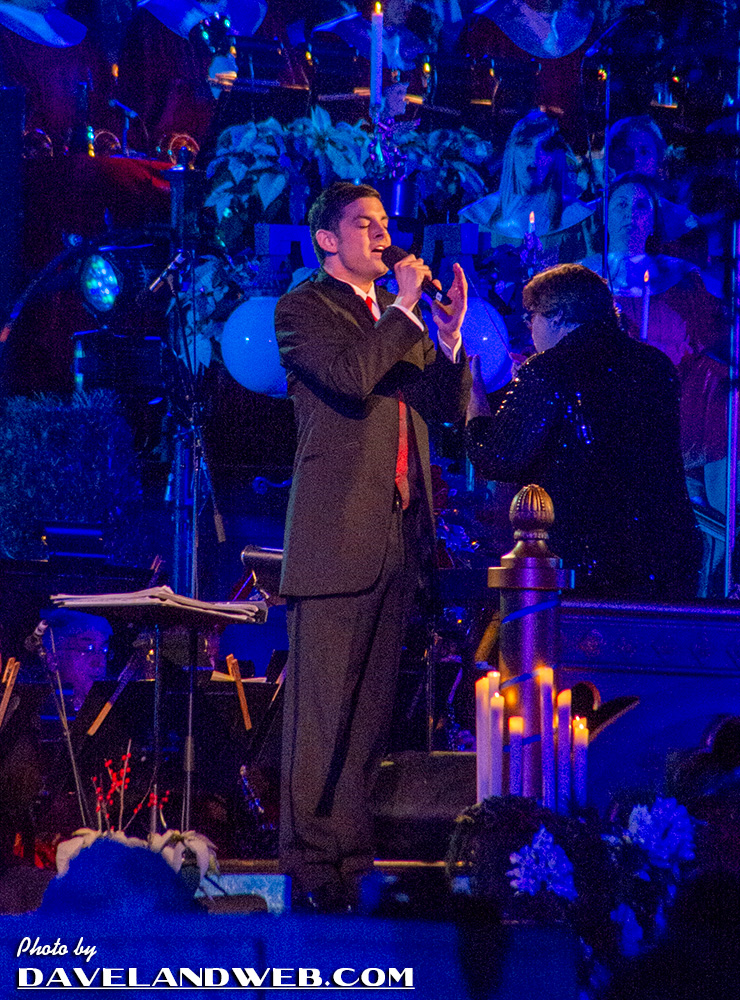 At the end of the show, both Sulahalian and Kurt Russell took their well-deserved bows.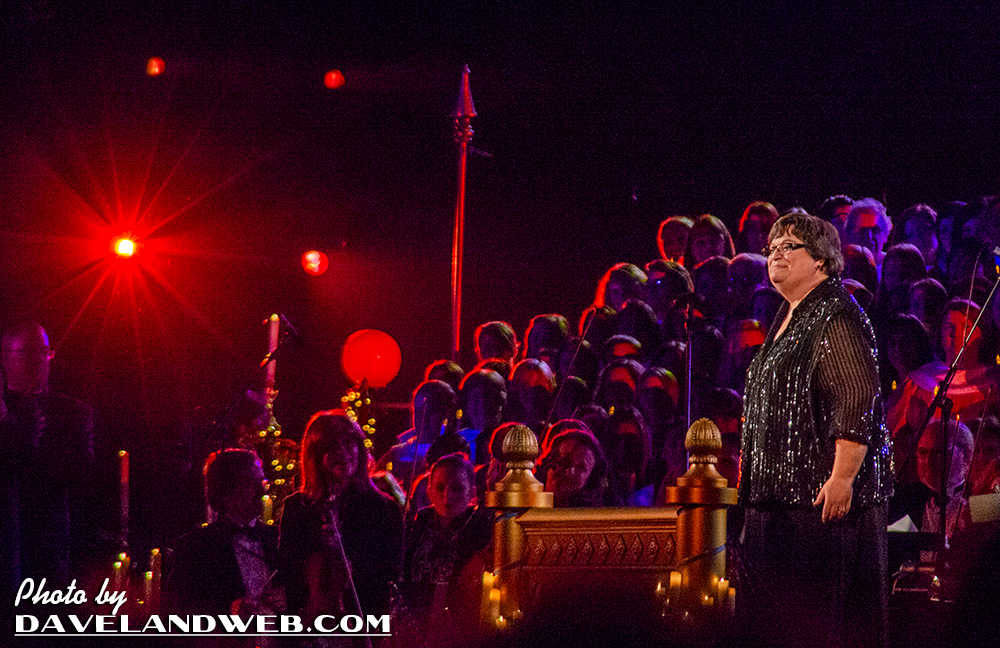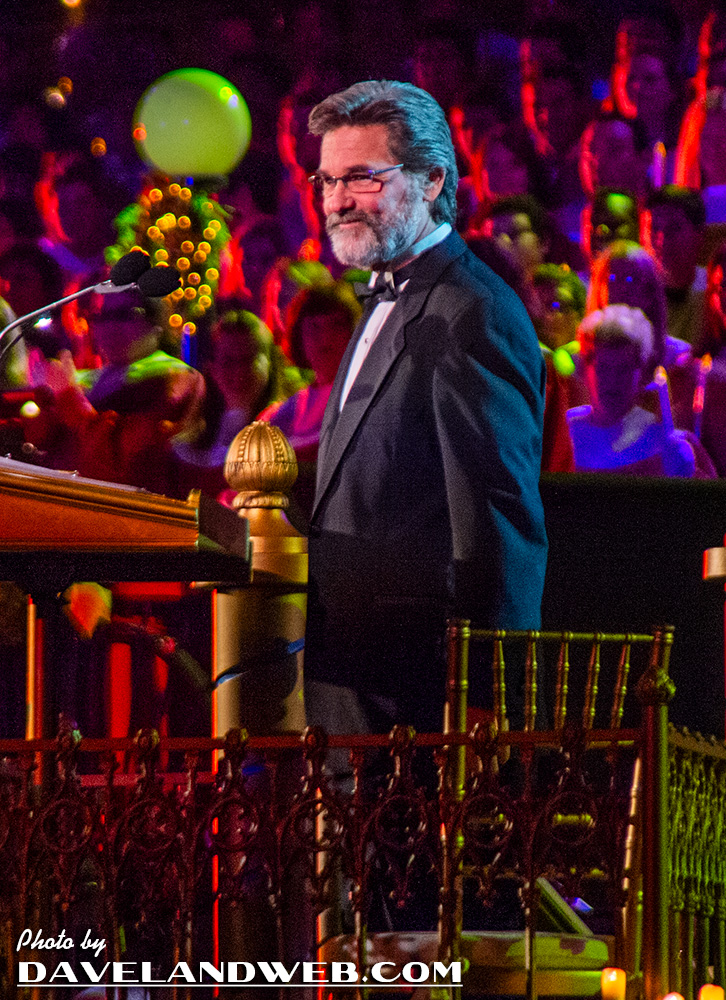 Many thanks to the Disney Corporation for continuing this time-honored tradition.
See more Disneyland Candlelight photos on my
Disneyland web pages.