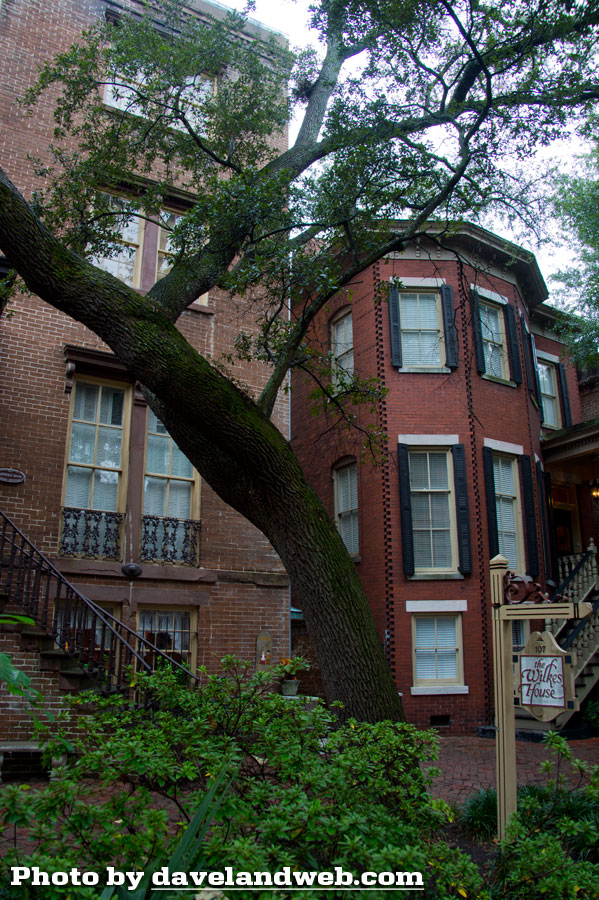 All good things must come to an end, and my most recent trip to Savannah is no exception. I was most looking forward to lunch at The Wilkes House. Only open for lunch on weekdays, you can almost be guaranteed at least an hour wait to dine here. They don't take reservations, but that still doesn't deter the herds of people that come here five days a week and form a line stretching down Jones Street.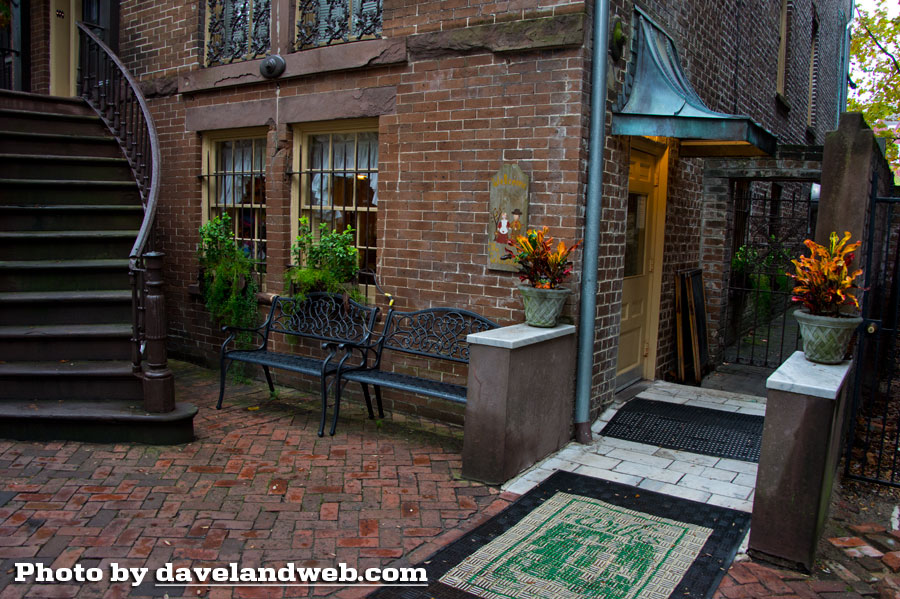 If you are watching your waist line or attempting to avoid carbs, this is not the place for you. If you are craving comfort food and good old fashioned southern cooking just like grandma used to make, then get to Jones Street as close to 10:30 am as possible so that you can be one of the first guests when the doors open at 11am.
Your meal is served family-style, as if you were attending lunch with a group of friends after church on a Sunday afternoon. The large tables seat about 12, and there are at least twenty tasty items to eat. Just keep passing the dishes around the table so everyone can get some!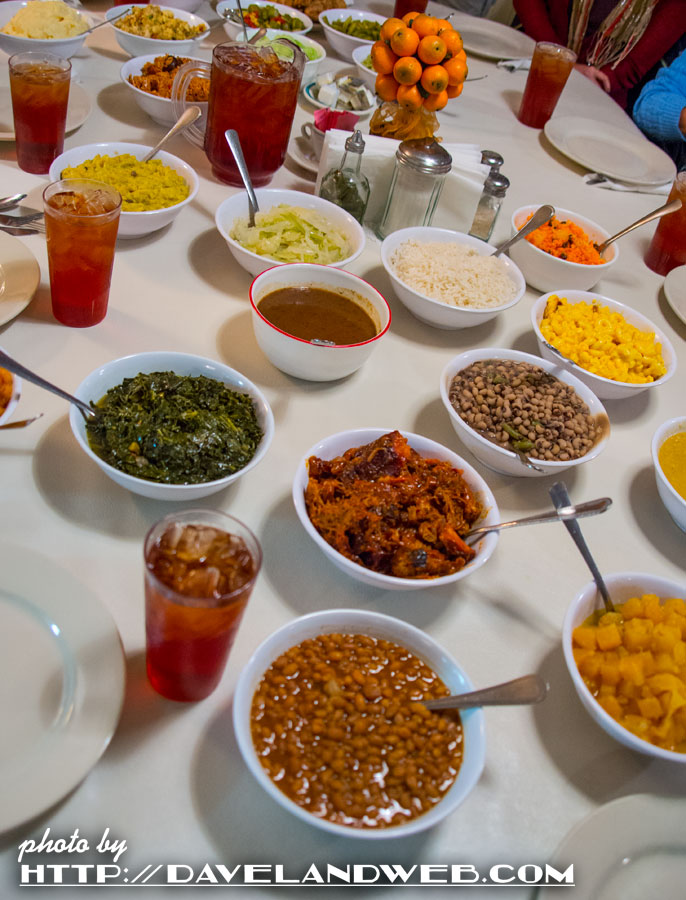 Here's a look at what I heaped onto my plate: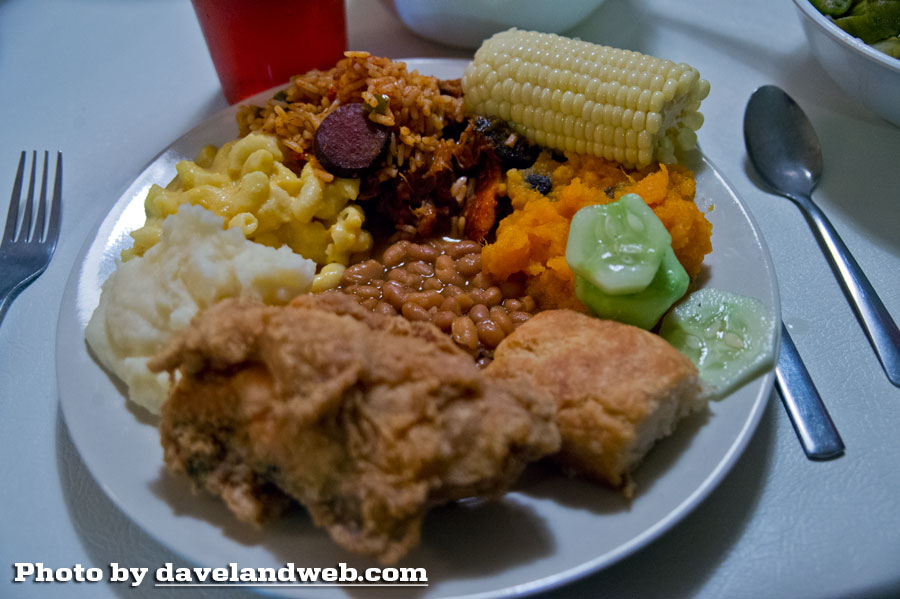 After you're done eating, take your dirty dishes back to the washroom before you go. Even President Obama performed this Mrs. Wilkes tradition! And don't even think about whipping out a fancy credit card to pay for your meal; CASH ONLY for this EXTREMELY reasonably priced $18 meal! Pretty much the only meal you will need for the day.
In an attempt to walk off my delicious lunch, I ventured over to the Telfair Art Museum in Telfair Square.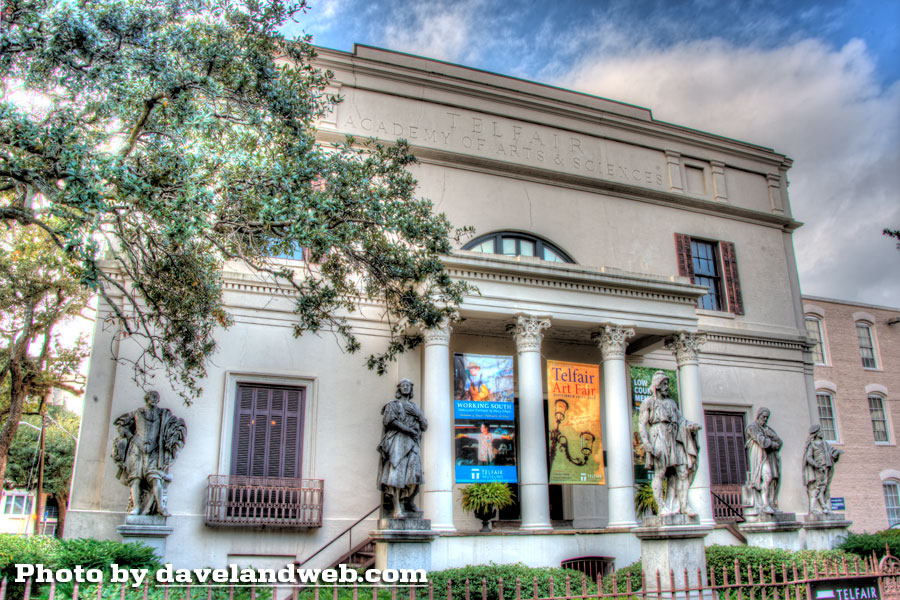 The statues of many famous classical artists grace the exterior of the building, such as Rembrandt & Michelangelo: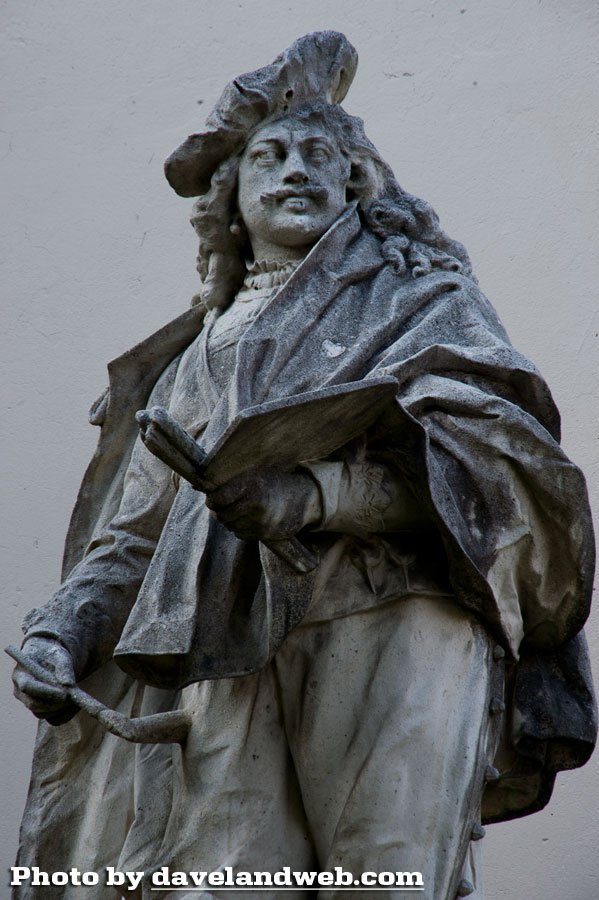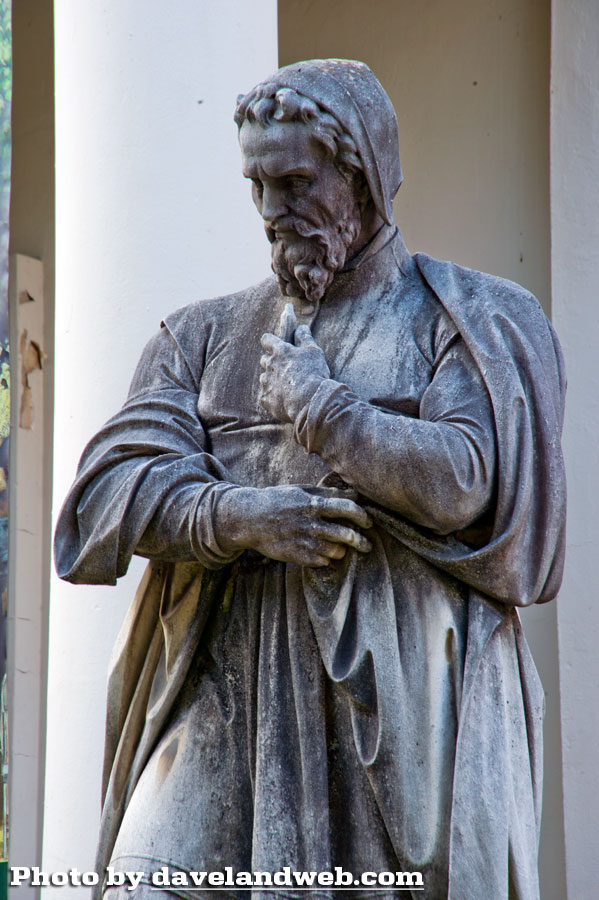 One of the wonderful exhibits that was currently on display was that of Preston Russell. He has painted life in the "low country," perfectly capturing both its people and its architecture.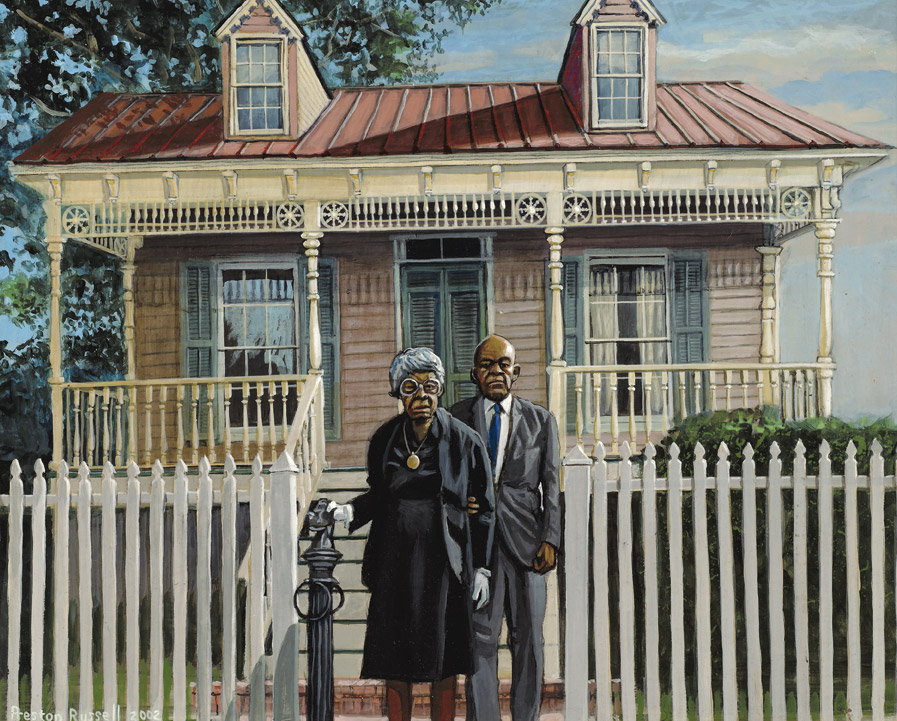 I know I said that lunch at Mrs. Wilkes' could serve as your one meal for the day, but I was on vacation, and eating in Savannah is a rare once-a-year treat for me, so I was not going to let go of my dinner option. A repeat trip to Leoci's served as my final meal of this excursion, and it fit the bill perfectly. A comfortable booth by the window: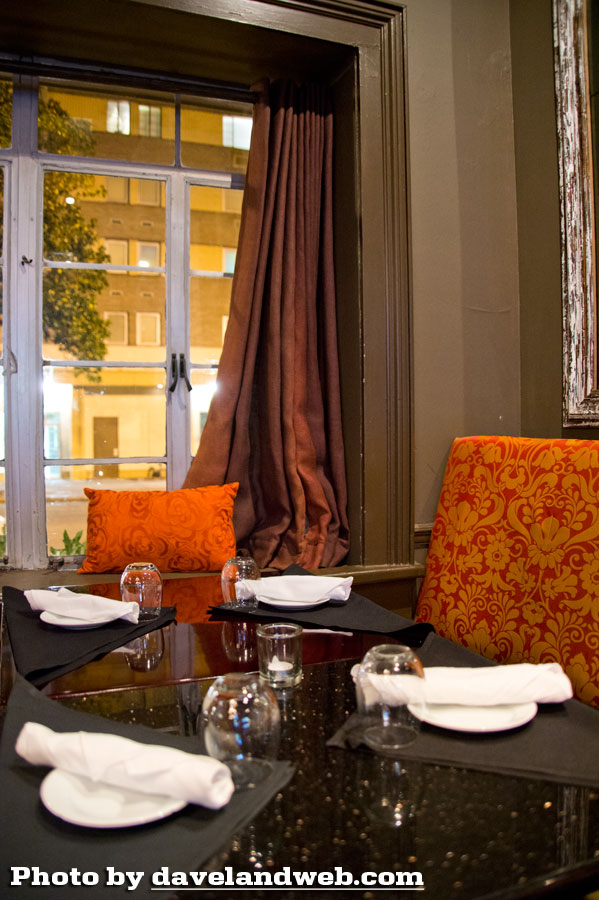 A delicious tomato soup starter: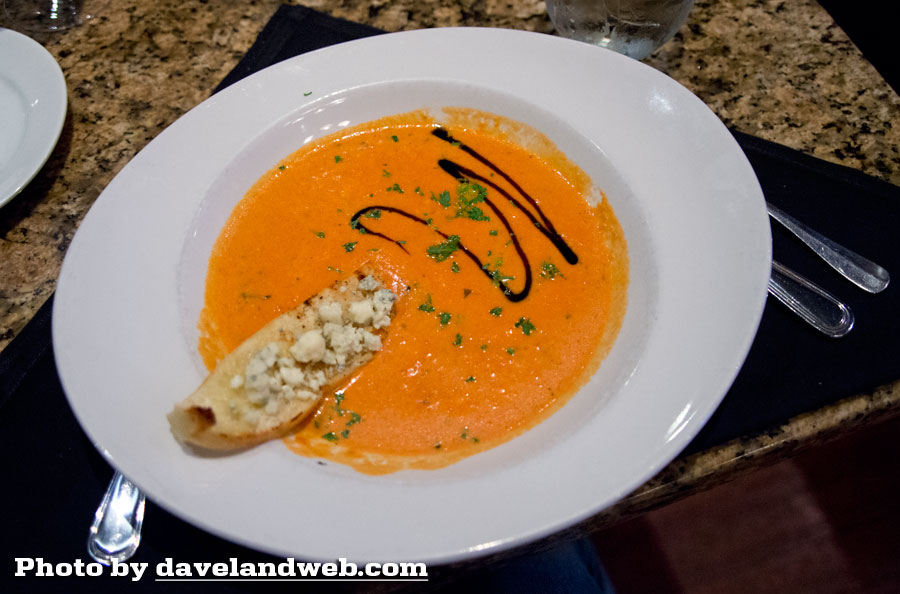 and an out-of-this-world gnocchi for my entrée: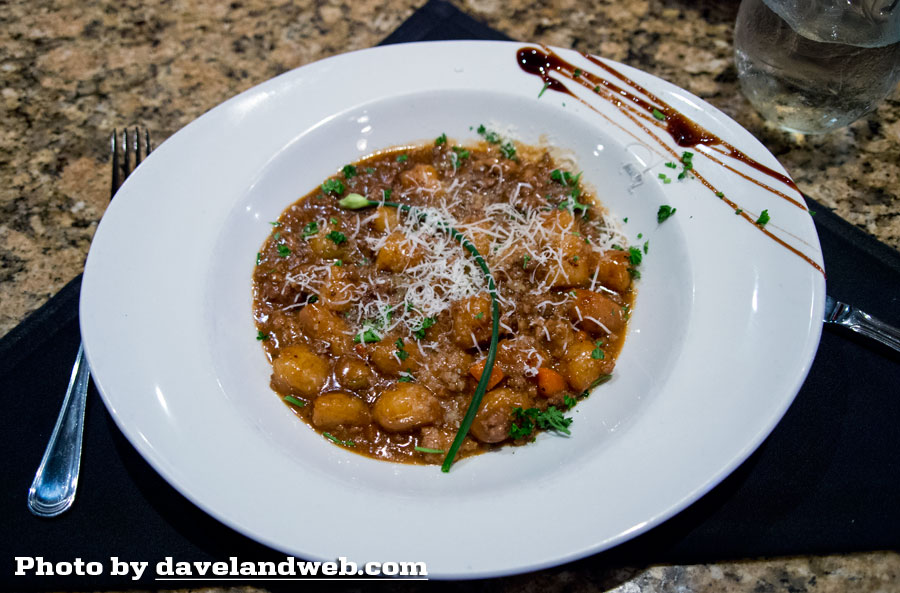 Kudos to Leoci's not only for its delicious food, but for its extremely friendly staff. Although Italian food is not what I normally associate with Savannah, Leoci's does provide a fun atmosphere in which to partake of a tasty meal.
And with that, it was time to catch a plane back to San Diego. I will spare you the details of my trip home. Remember when flying on a plane was a treat and you actually dressed up to do so? Now, it's a pain in the ass and seems to take twice as long, once you add in the additional time for security and the time necessary for botched plane connections.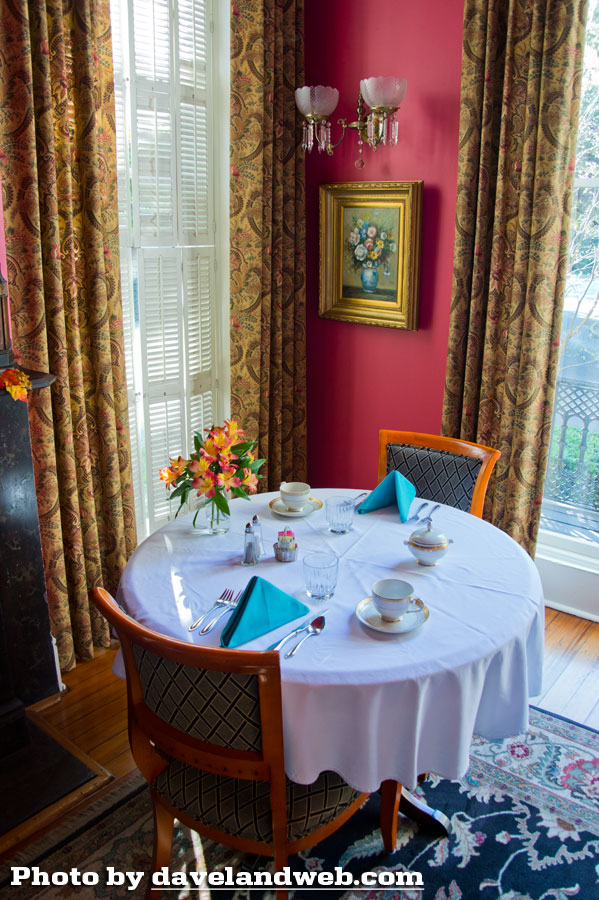 Oh how I wish I was back in Savannah, starting my day in the dining room of the Hamilton-Turner Inn, eating my Georgia Peach French Toast! Thanks to one of the south's most hospitable cities for yet another memorable visit.
See more Savannah photos on my
Savannah web pages.