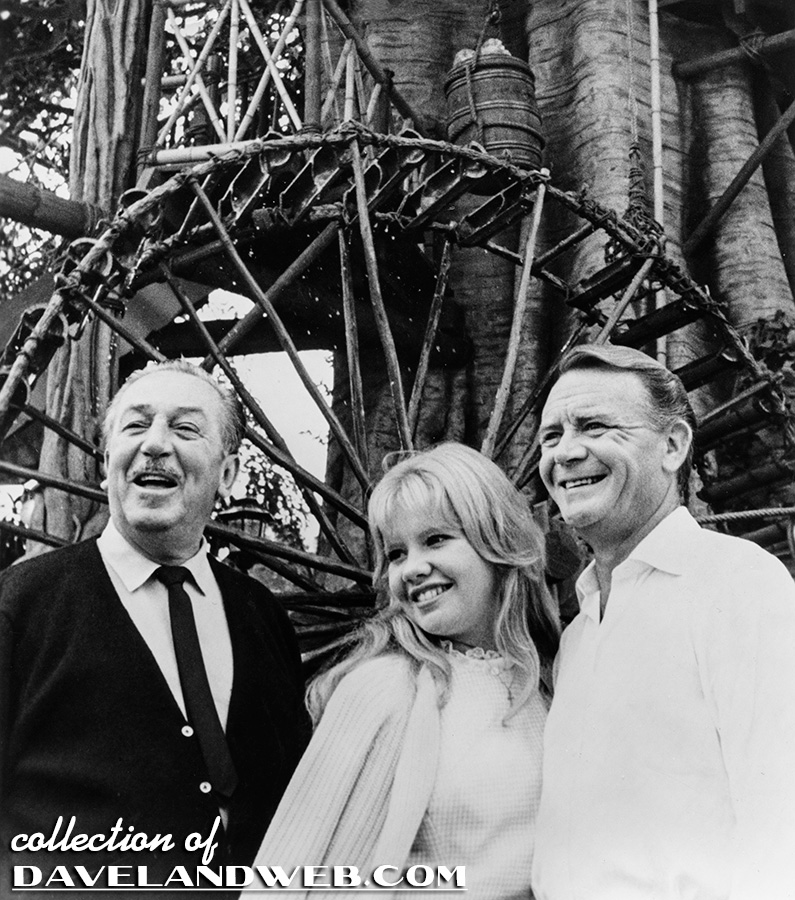 This charming publicity photo from 1964 bears the following caption:
Actress Hayley Mills and her actor-father John Mills join Walt Disney in the tree house sequence of the Disneyland 10th Anniversary show to be telecast in color.
The 10th Anniversary Show, part of the "Walt Disney's Wonderful World of Color" N.B.C. TV series, aired on January 3, 1965. Celebrating the Tencennial of Disneyland, this show featured sneak peaks of three "new" attractions: it's a small world, the Haunted Mansion, and The Pirates of the Caribbean. Appropriately enough, Walt guided the Mills family through the Swiss Family Robinson Treehouse, since John Mills had played the head of the Robinson family in Disney's live-action film from 1960.
See more vintage & current Disneyland Treehouse photos on my
Treehouse web page.