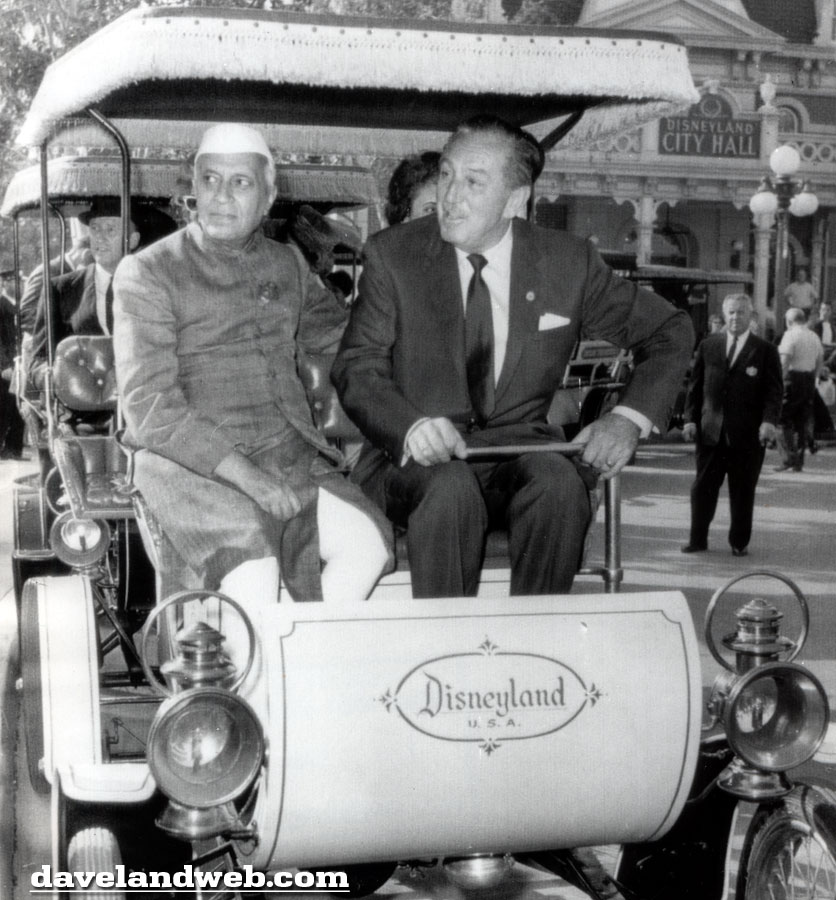 The Prime Minister of India, Jawaharlal Nehru, visited the United States for ten days in 1961 after a series of conferences with President Kennedy. Time Magazine published his itinerary:
By Kennedy standards of hospitality, the program planned for Jawaharlal Nehru's official U.S. visit this week is as austere as vegetable curry. Wryly mindful of the pomp and circumstance unlimbered for his old foe, Pakistan's Ayub Khan, India's Prime Minister expressly requested Washington to forgo "medieval splendor." From a private luncheon with President Kennedy at Newport to an address before the U.N. General Assembly, from Broadway's Camelot to California's Disneyland, Nehru's crowded schedule barely left him time to change the perennial red rose on his achkan tunic.
Walt was Nehru's personal tour guide, as can be seen in these three photos from that day. Here's the caption that accompanied them:
ANAHEIM, Calif., Nov. 12—SEEING THE SIGHTS AT DISNEYLAND—With host Walt Disney, right, pointing out the sights, Prime Minister Nehru of India rides in an electric car as he makes a tour of Disneyland in Anaheim, Calif. today. The Indian leader is in Southern California for a three-day visit. In the background is one of the stations on the monorail system which operates at Disneyland.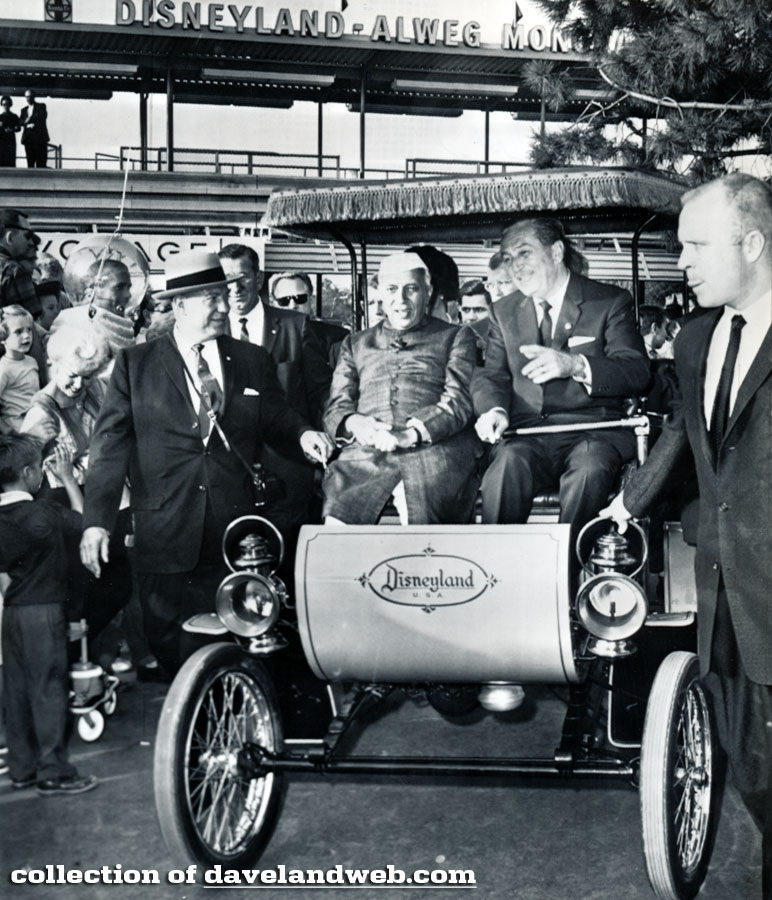 Nehru also happened to be the father of Indira Gandhi. In addition, his visit to Disneyland was 2 days before his 72nd birthday. According to Neal Gabler's biography of Walt Disney, Disneyland was the main reason Nehru wanted to visit the U.S.:
Prime Minister Jawaharlal Nehru of India told Los Angeles mayor Samuel Yorty that the main reason he was visiting the area was to see Disneyland, and Nehru's daughter said, "We looked forward to Disneyland as much as anything on our trip." Nehru spent three hours there.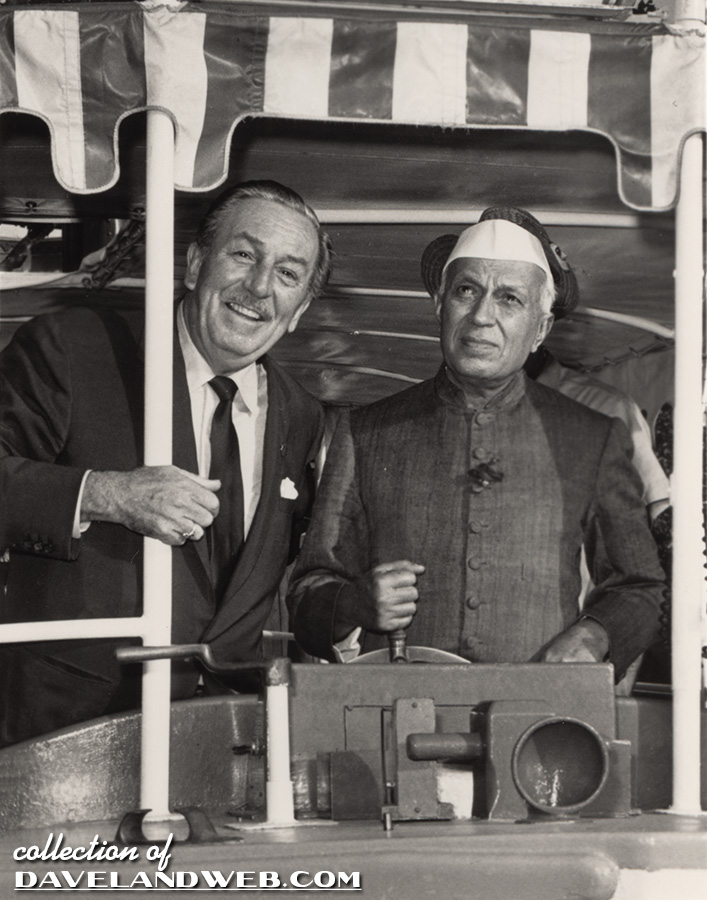 Although he didn't design The Nehru Jacket, it was renamed in his honor.
See more vintage & current Disneyland photos on my
Disneyland web pages.