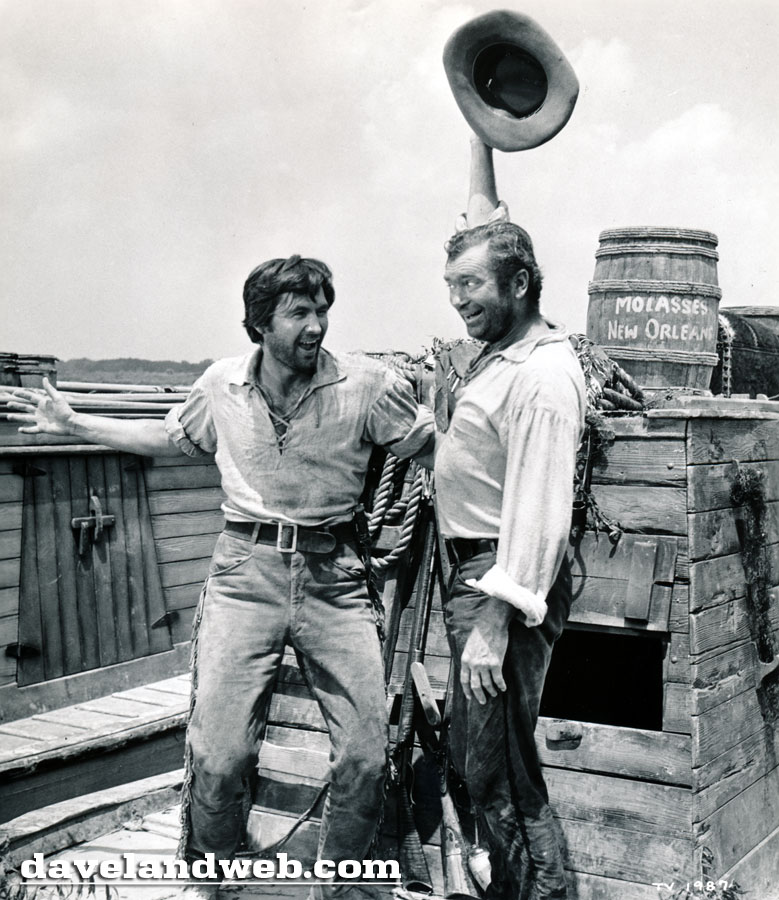 I am sad to say that I never got to ride around the Rivers of America on a Keel Boat. From many accounts, they were cramped and a bit choppy on the water, but still...I would love to have experienced them. In this first photo, Fess Parker and Buddy Ebsen stand aboard the Keel Boats used in the Davy Crockett TV series, which spawned the ones used in the parks.
The Gullywhumper, seen in this warm-hued 1950's shot, was the plainer of the two, and actually looked more like the ones used in the TV show.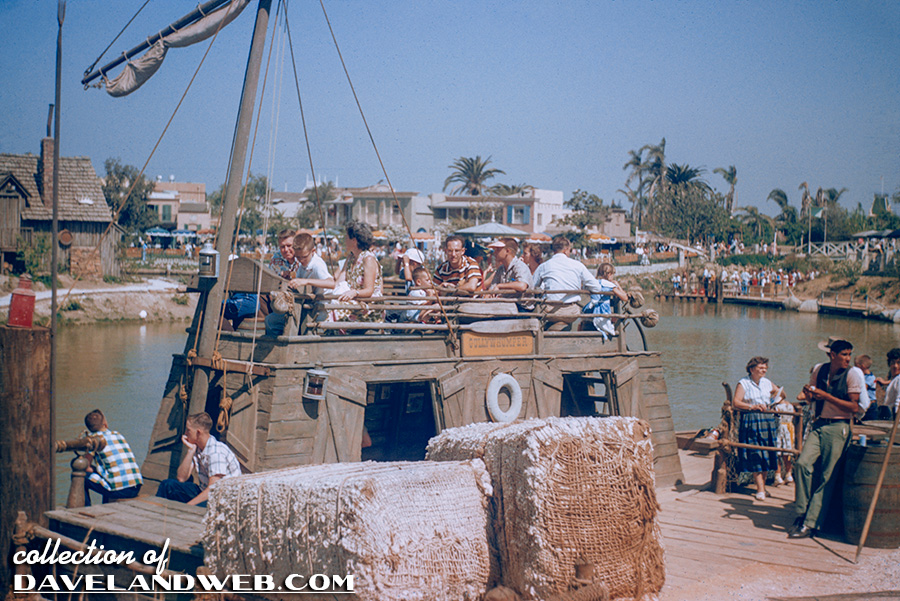 The Bertha Mae was a tad fancier, as can be seen in this 1950's image. Amazing what a little paint and gingerbread trim can do!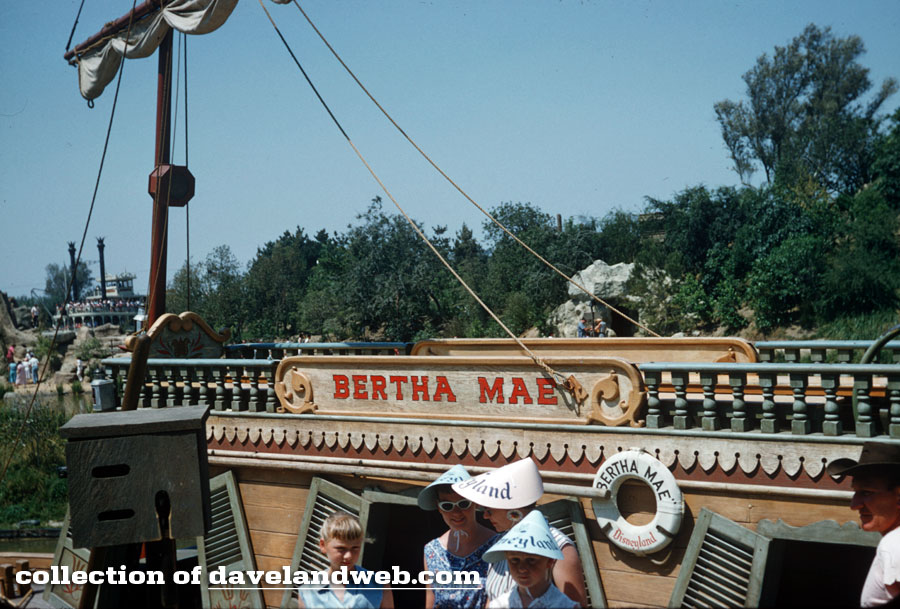 I'm digging the paper hats and life-preserver, too.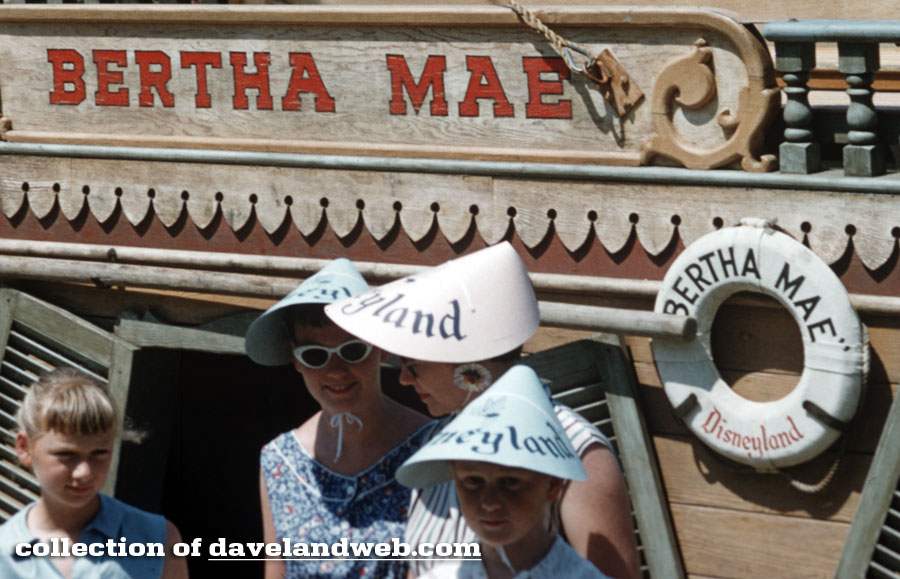 Frequent Daveland reader JG submitted this 1965 photo of The Gullywhumper: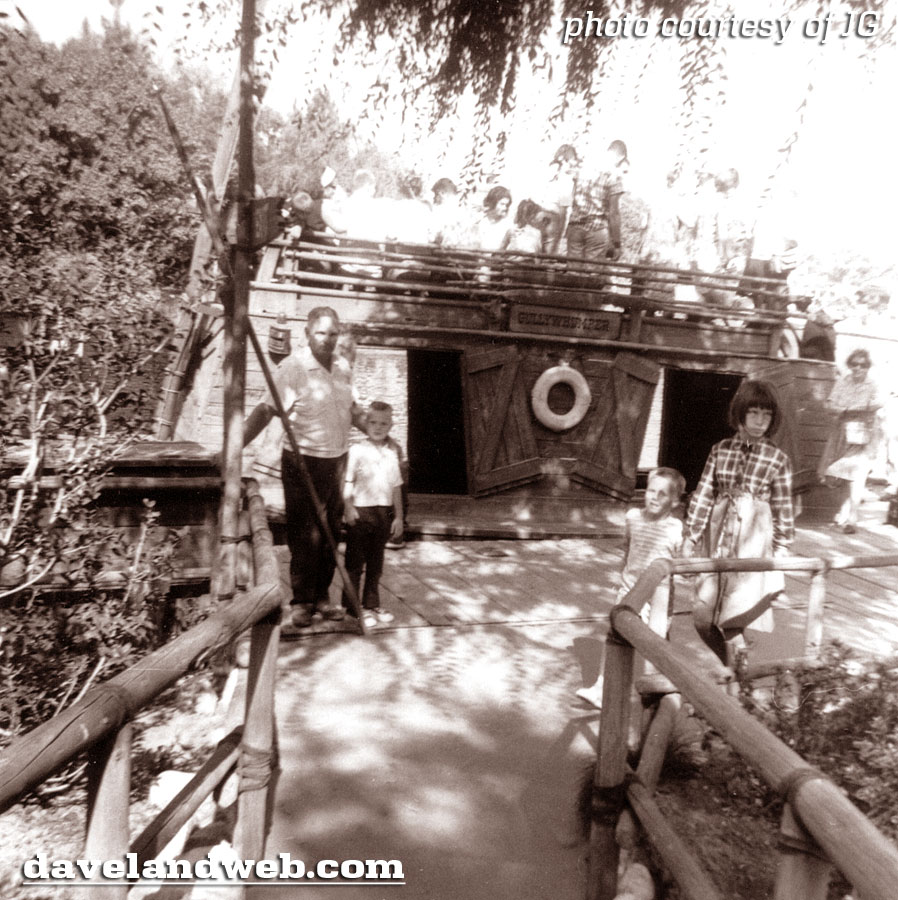 The Bertha Mae is visible in long shot in this January 1964 shot: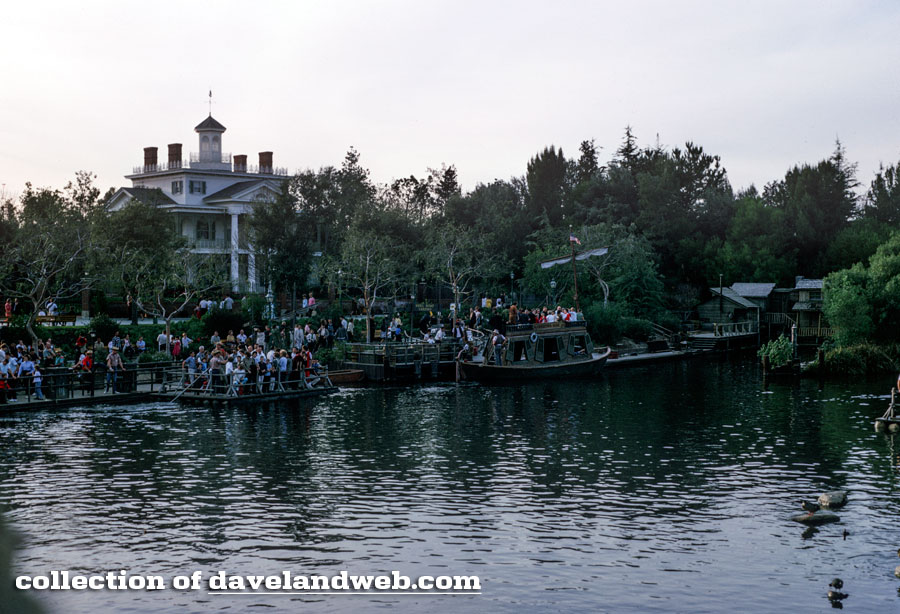 The reason I like this photo is because it shows a yet-to-be-opened Haunted Mansion. No wonder there are no lines!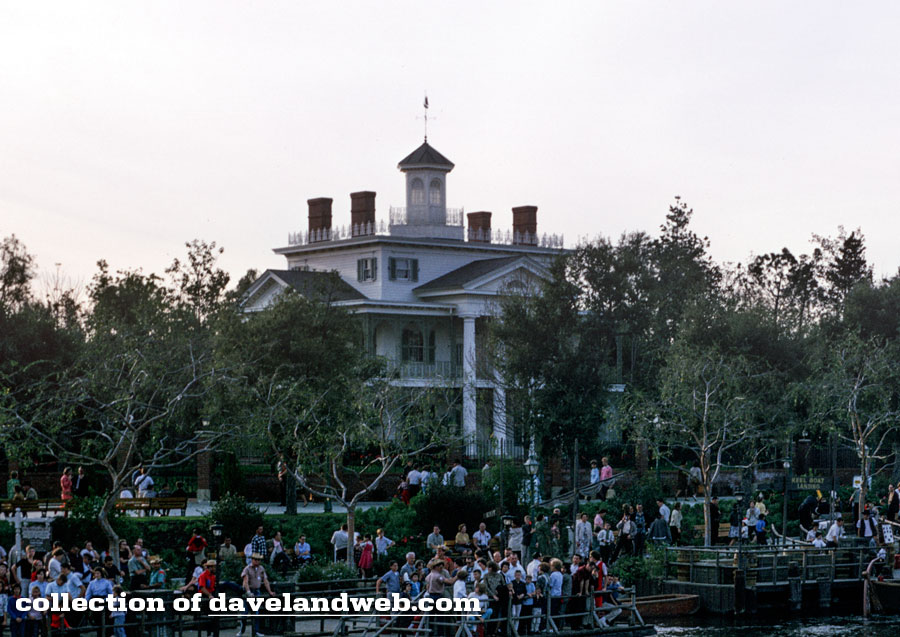 The Bertha Mae disappeared from the park long ago, but The Gullywhumper can still be seen, anchored in front of the (former) Burning Cabin: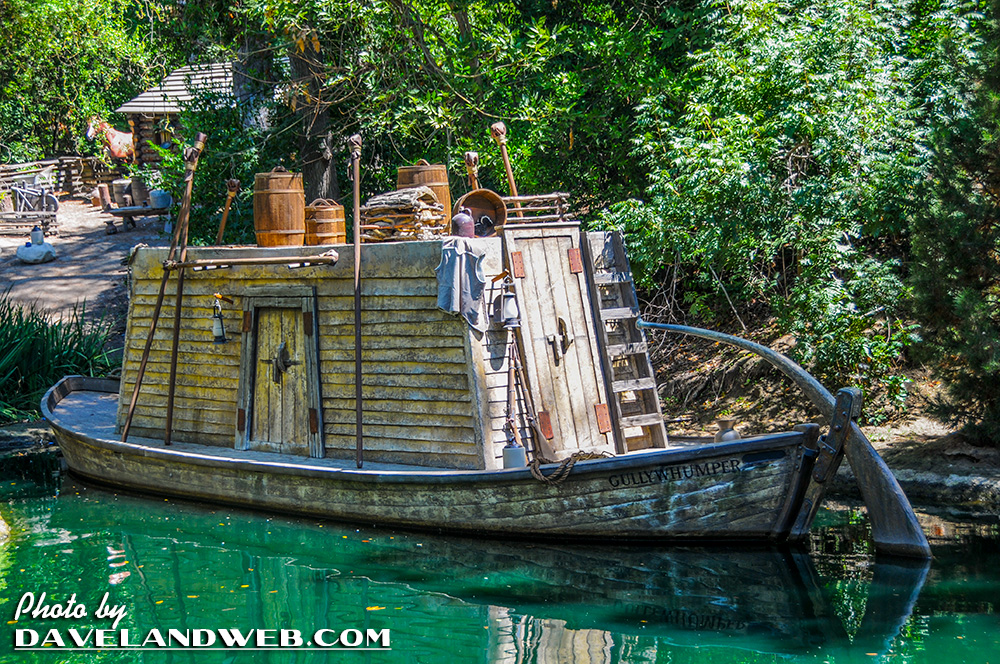 See more vintage and current Keel Boat photos on my
Keel Boat web page.