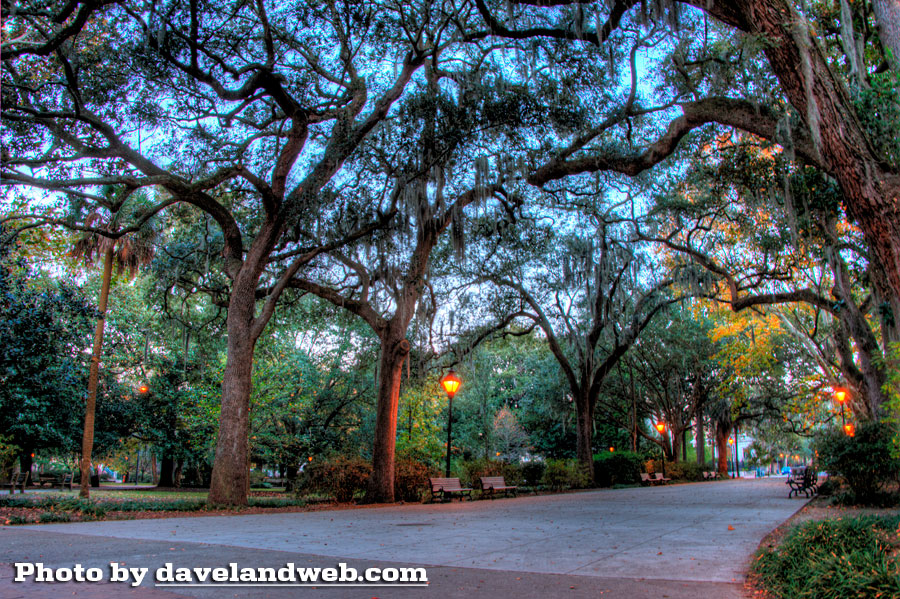 Another early a.m. in Savannah with my camera, spent mainly in Forsyth Park. What a beautiful way to start the day; huge old trees, pedestrian friendly paths, a welcoming fountain, and historic statues.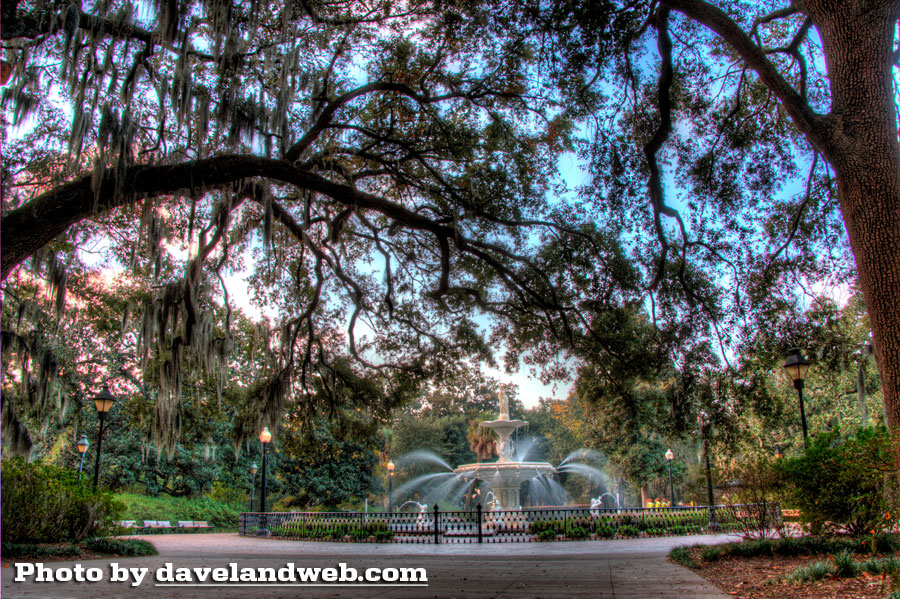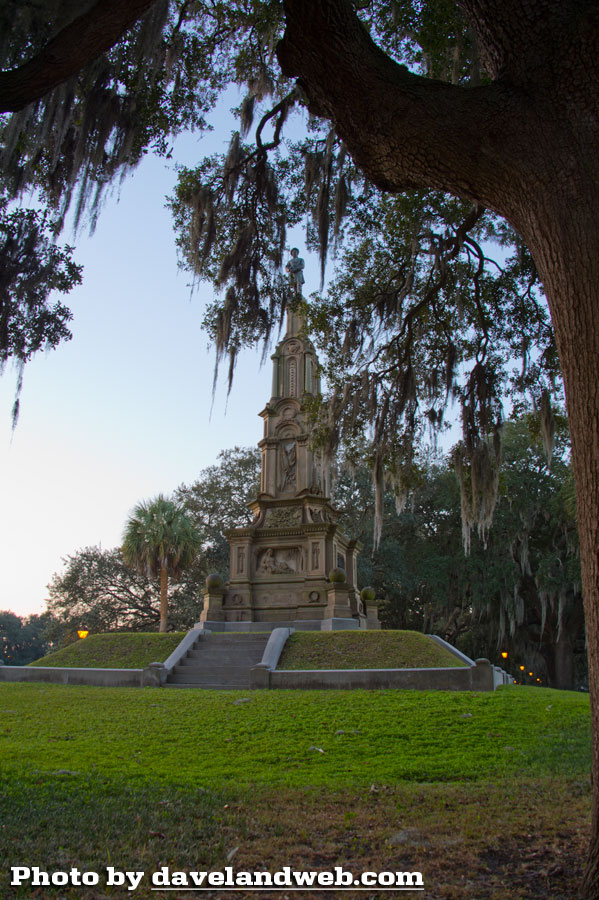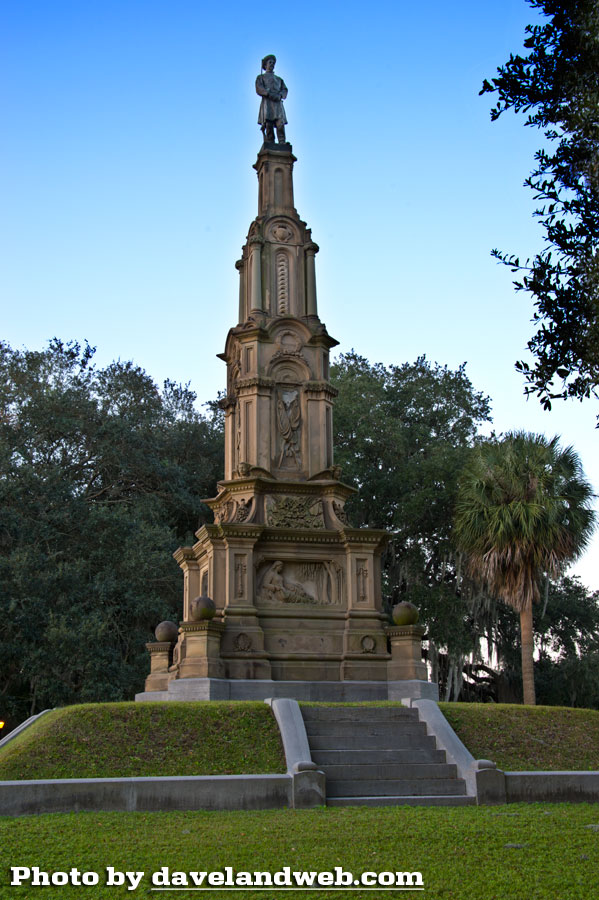 I had a few destinations for the day that weren't really within walking distance, so The Perry Rubber Bike Shop was the perfect place to rent bikes to get to where I needed to go.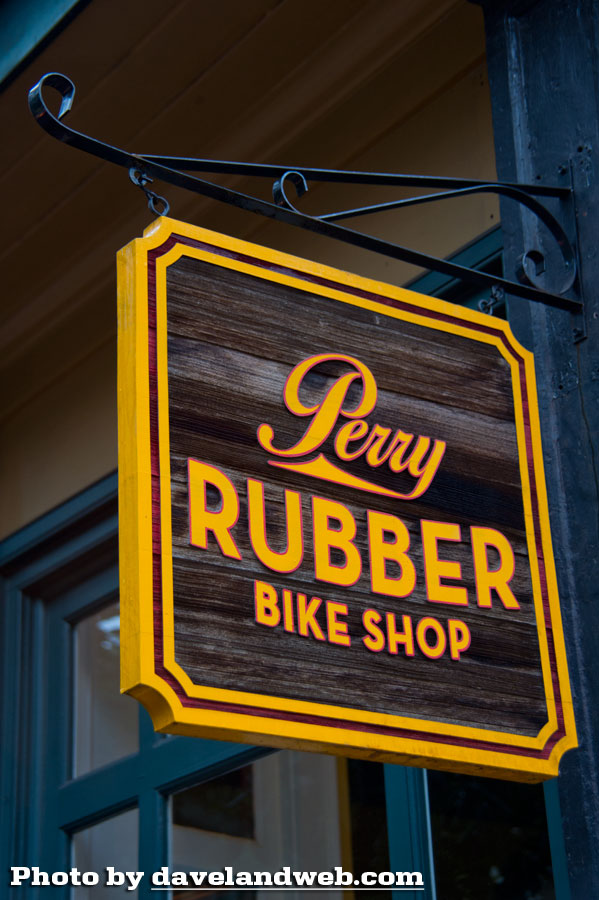 AND they had a cool historic tile floor to marvel over while the paperwork was getting done!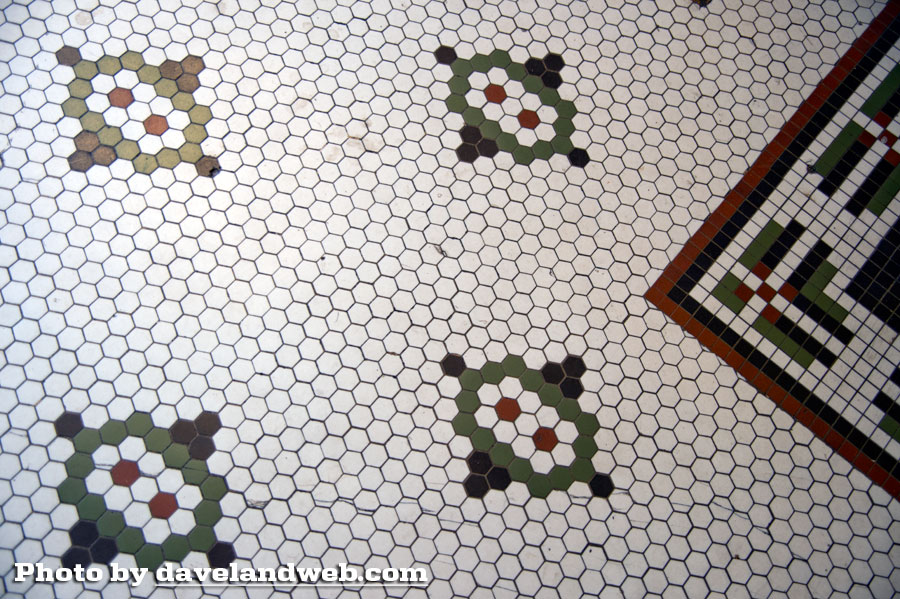 First stop: Laurel Grove Cemetery. I'd been wanting to visit for the last few years, but because it's on the outskirts of town, had never quite made it.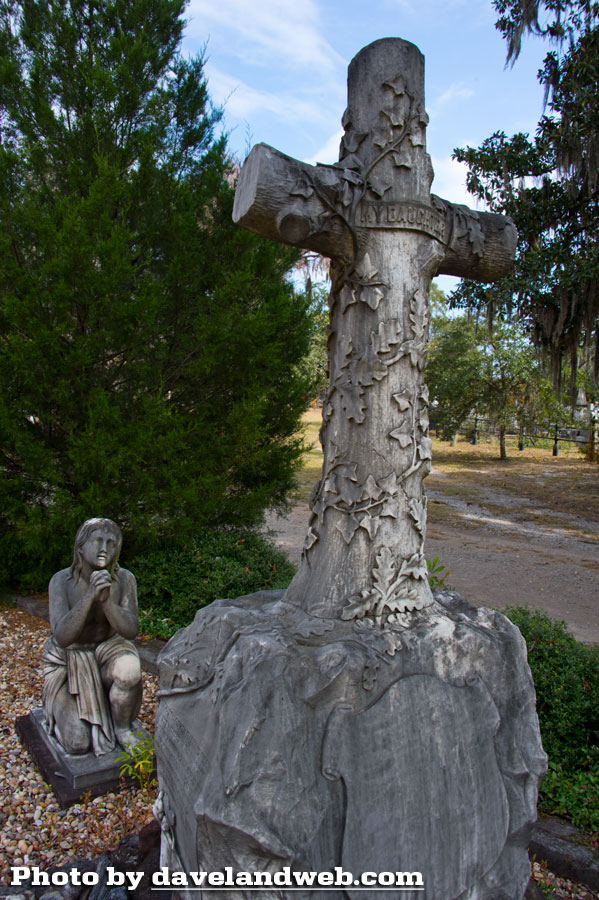 This face is so haunting.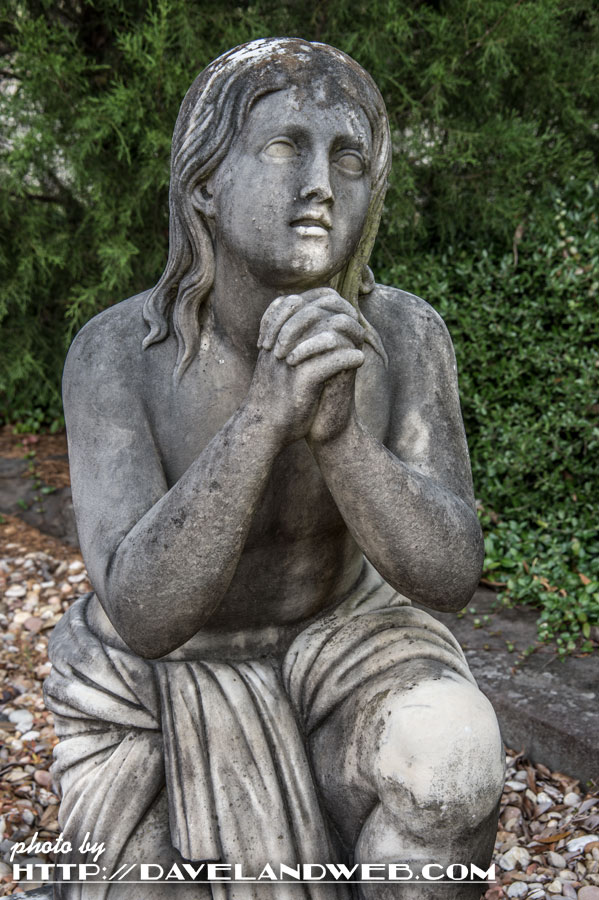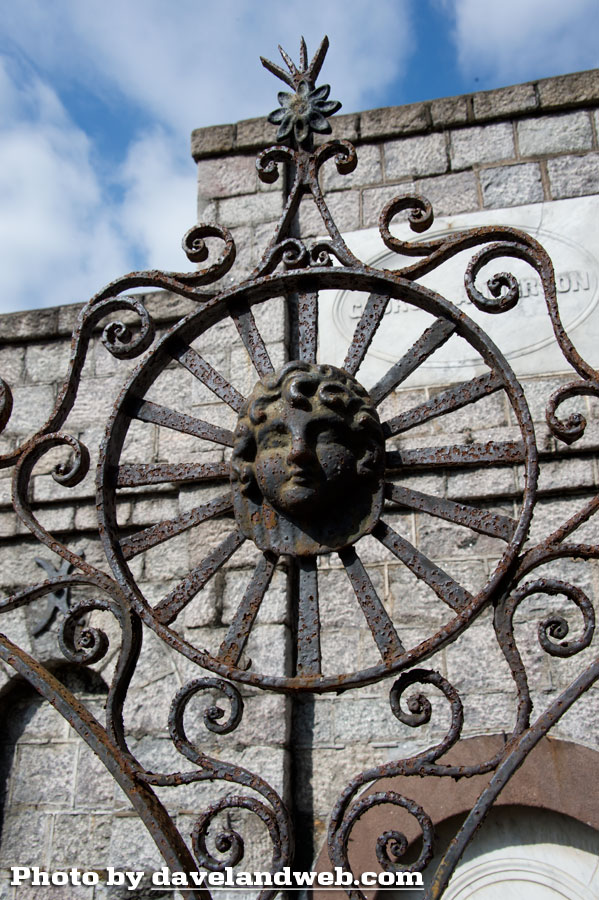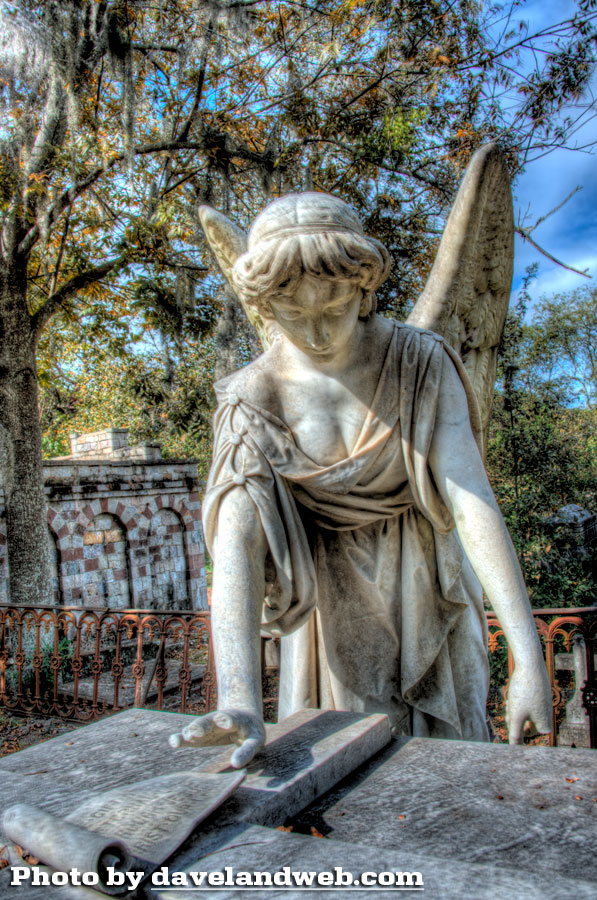 James Pierpont, the composer of "Jingle Bells" is one of the more distinguished residents of Laurel Grove.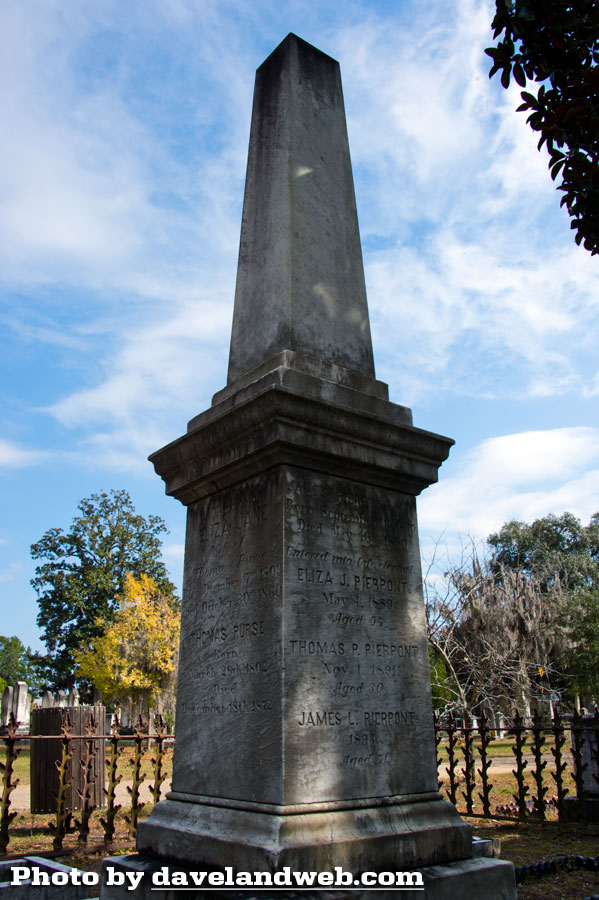 Took a break for lunch and ventured back to Clary's.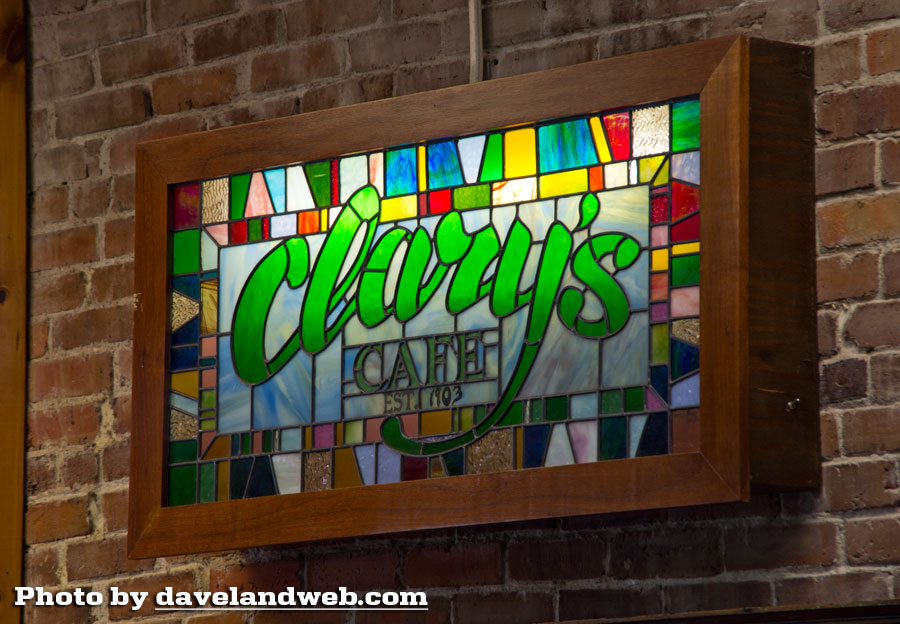 An olive burger hit the spot and I was ready for more biking!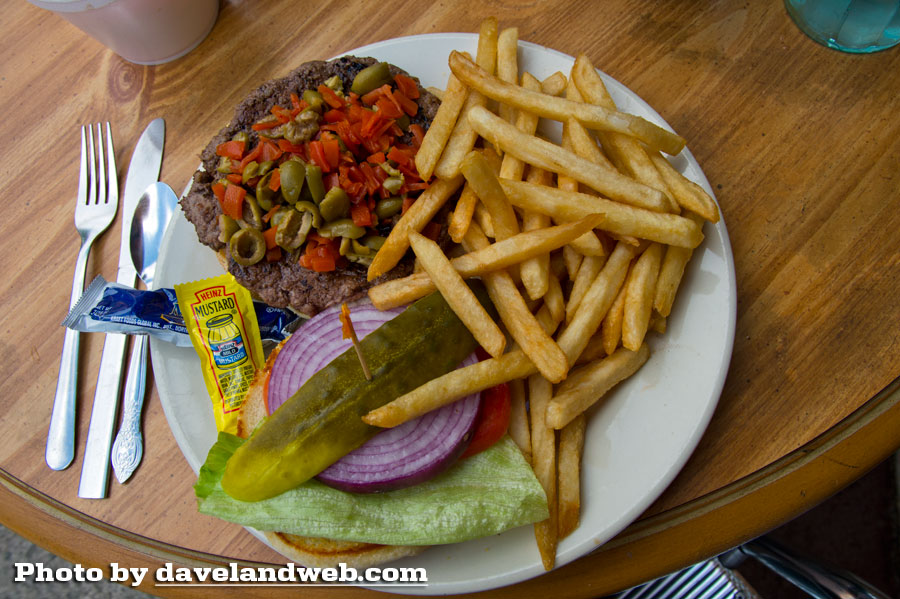 Drove the bike out to Bonaventure Cemetery, which is one of my favorite spots in Savannah. That may sound creepy because it's where the dead "live," but if you've ever been there, you'll know what I'm talking about.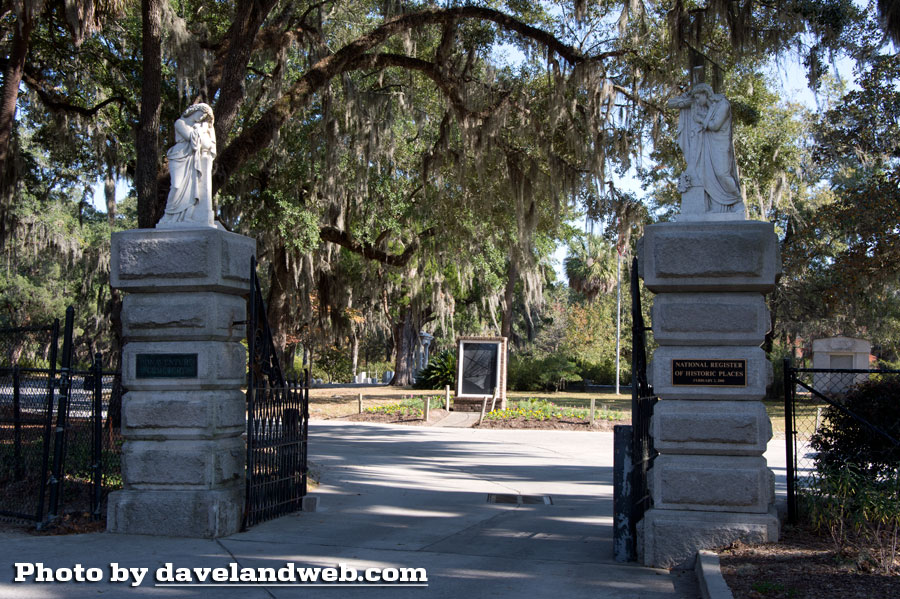 Nothing like a little Faux-D© to make you feel like you are there: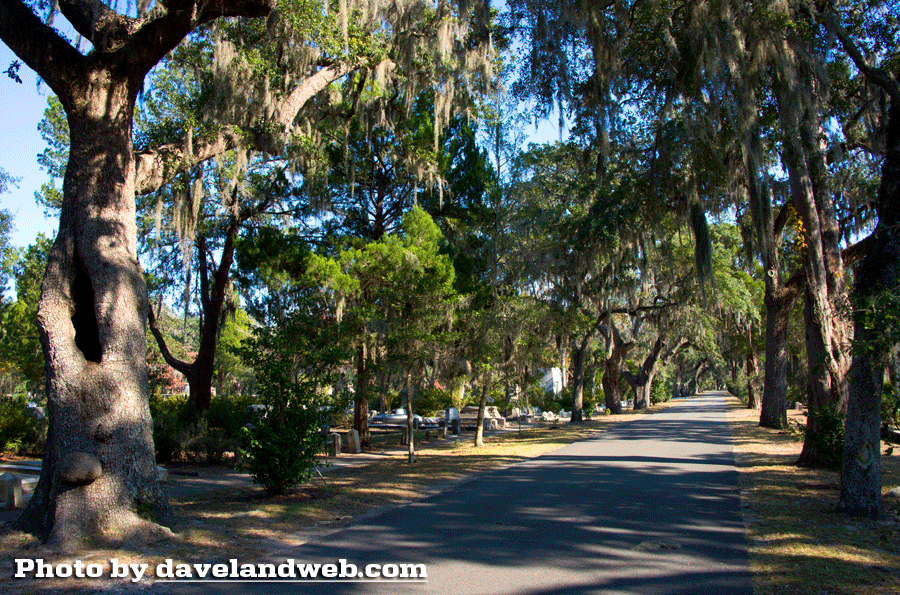 The beautiful oak trees, the graceful Spanish Moss, the statuary...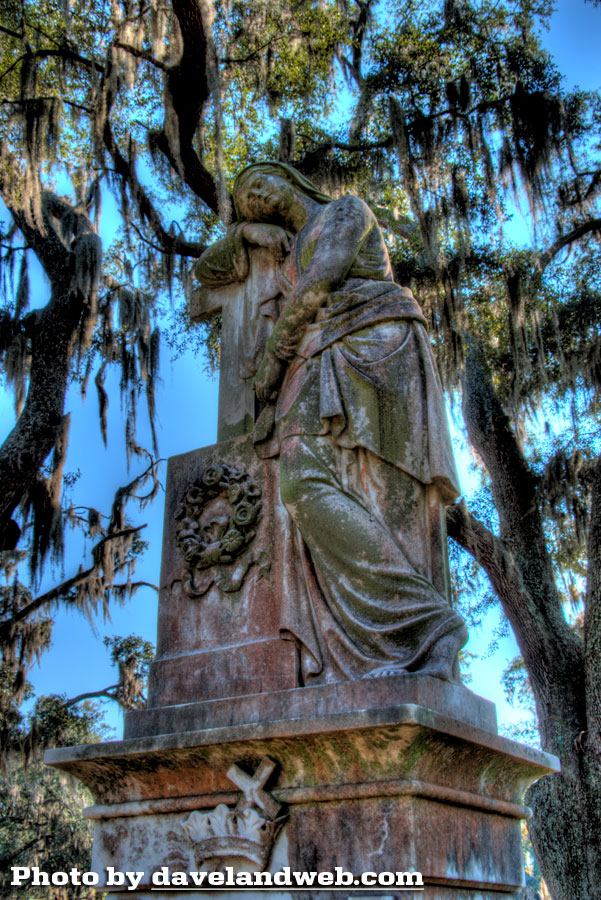 absolutely gorgeous. The cobweb was the perfect bonus to this shot. It was as if the statue was sleeping, waiting to be awakened.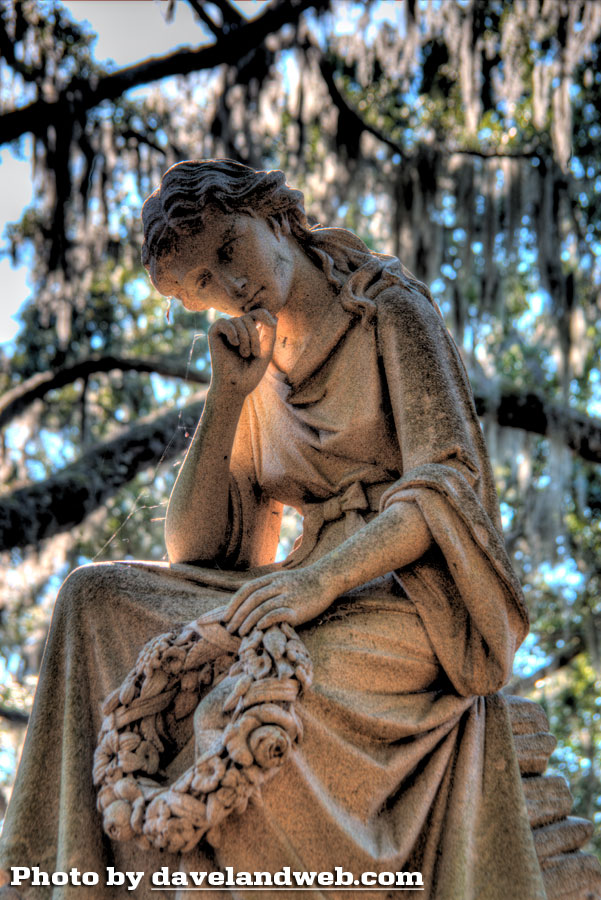 The blank eyes are like something out of the Twilight Zone.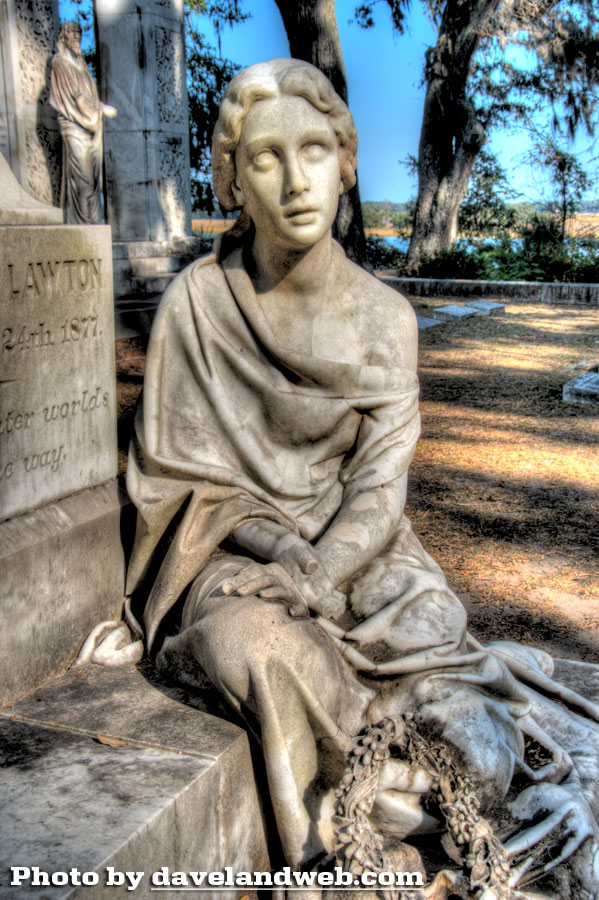 The little cherubs are a reminder that infant death was an all too real (and often) occurrence back in the day.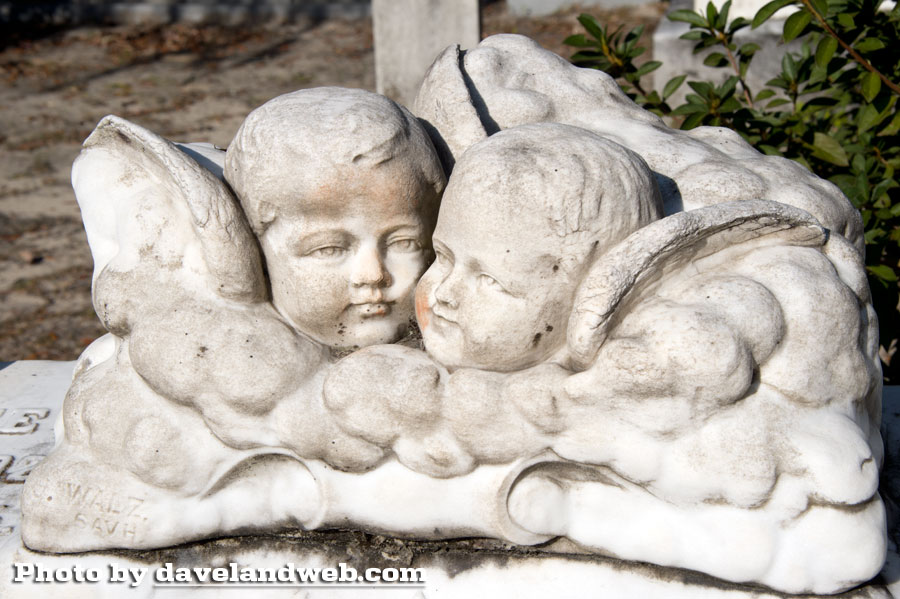 One of the most touching graves/statues is that of Little Gracie, the beloved daughter of a local hotel manager. She is also one of the most popular spots in Bonaventure, earning signage that assists inquisitive visitors in finding her.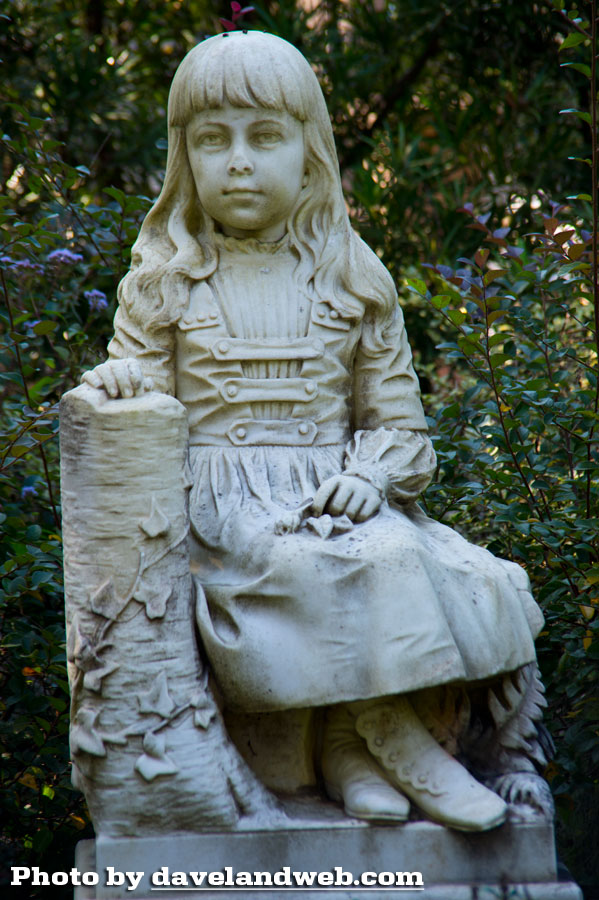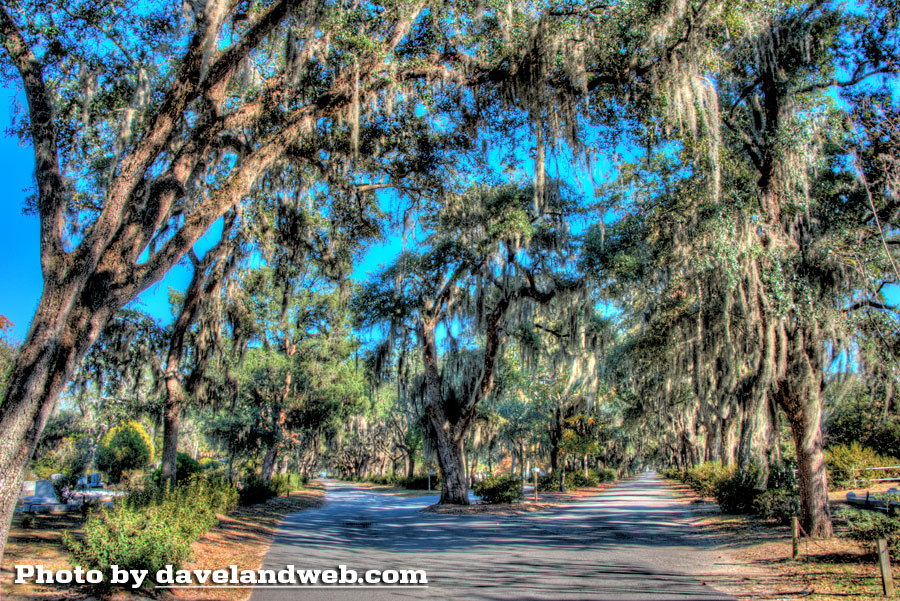 The Old Candler Hospital looks horrible during the day, but at night, it has a "Great Expectations" decayed glamour. There's something appealing to me about historic buildings just before they have been restored; once the restoration occurs, they seem to lose the old ghosts and tangible history. I'm all for restoration and preservation, but too often buildings become so "clean" and spic and span that they no longer retain their original character. Just sayin'...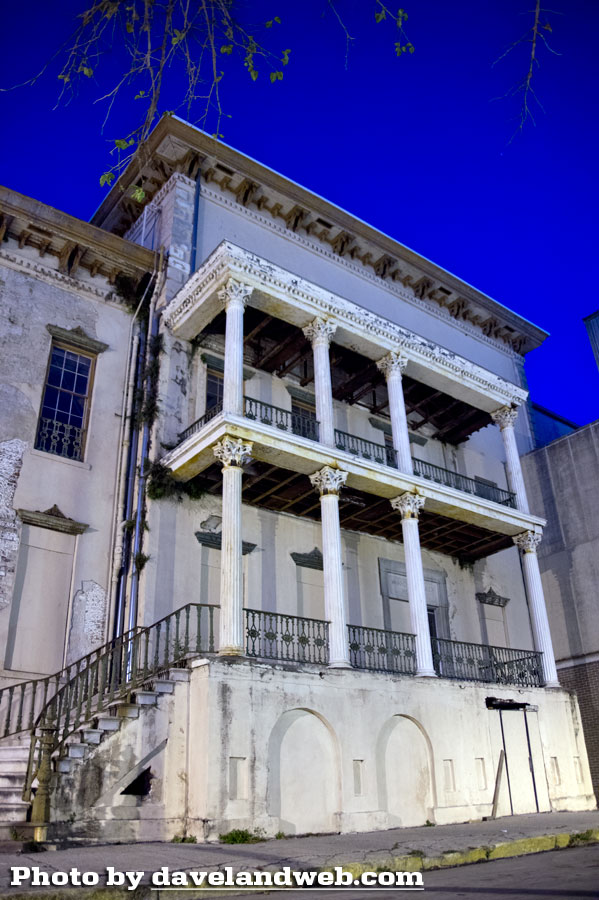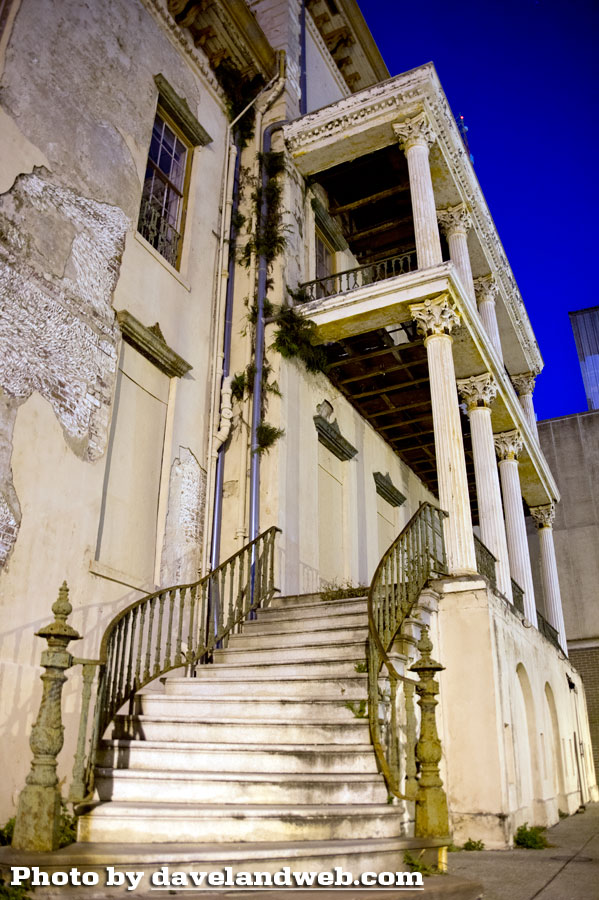 The Mansion on Forsyth was the setting for drinks and appetizers; my good friend Mary (a local concierge) joined us for the evening.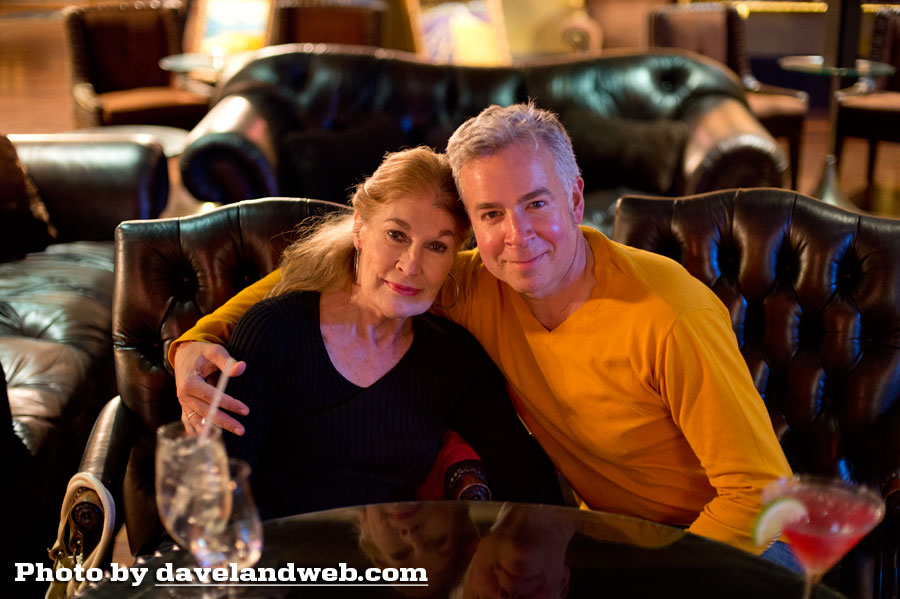 The Mansion is HUGE!! Set inside a historic gothic architectural wonder, it has been given a glitzy Las Vegas-style makeover.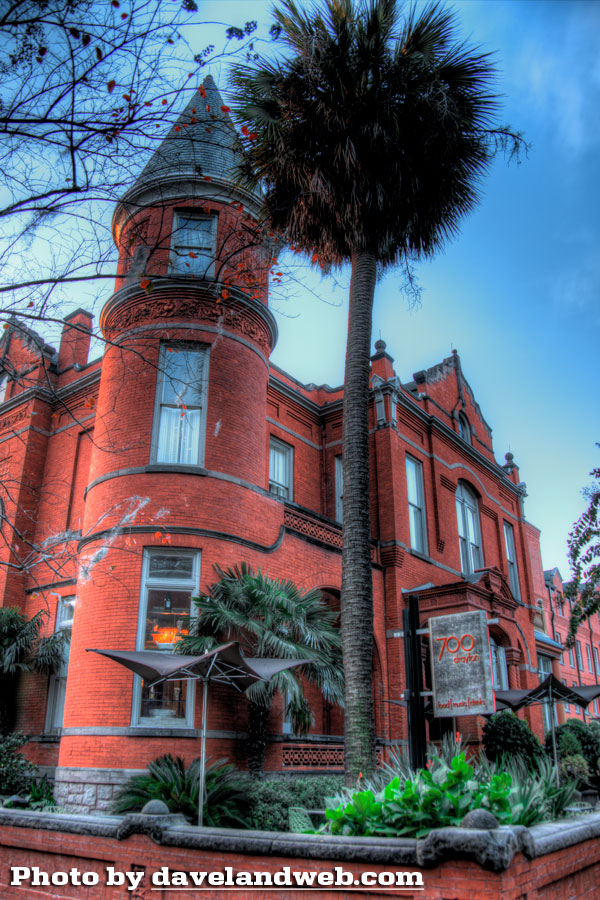 The bar is called 700 Drayton, named after its street address, which should make it easier for visitors to find!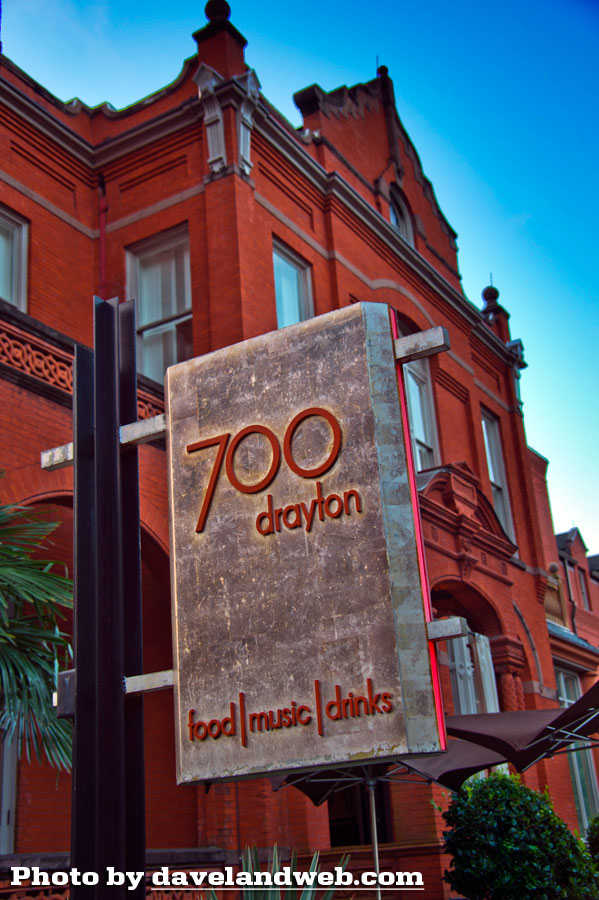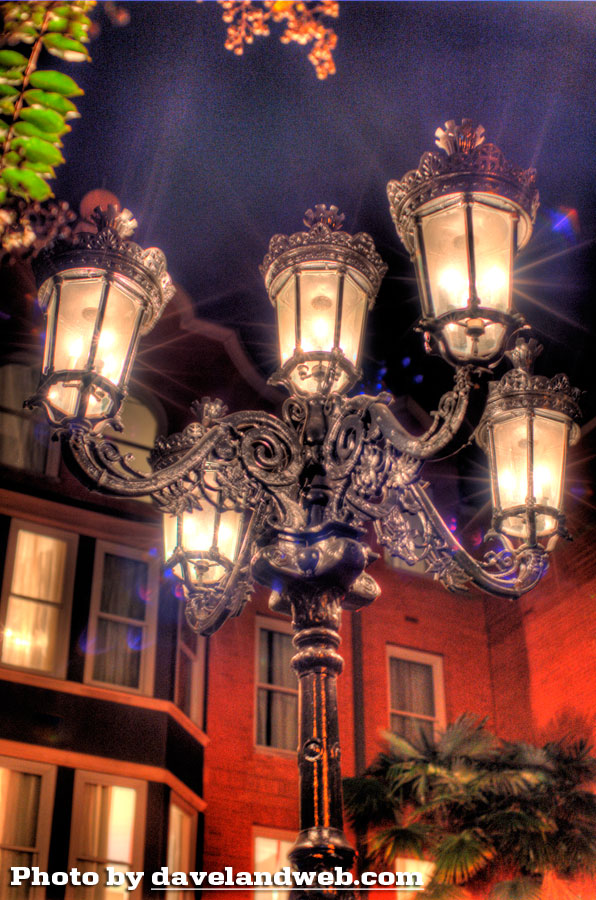 Lots of "art" crammed inside (quotes intentional):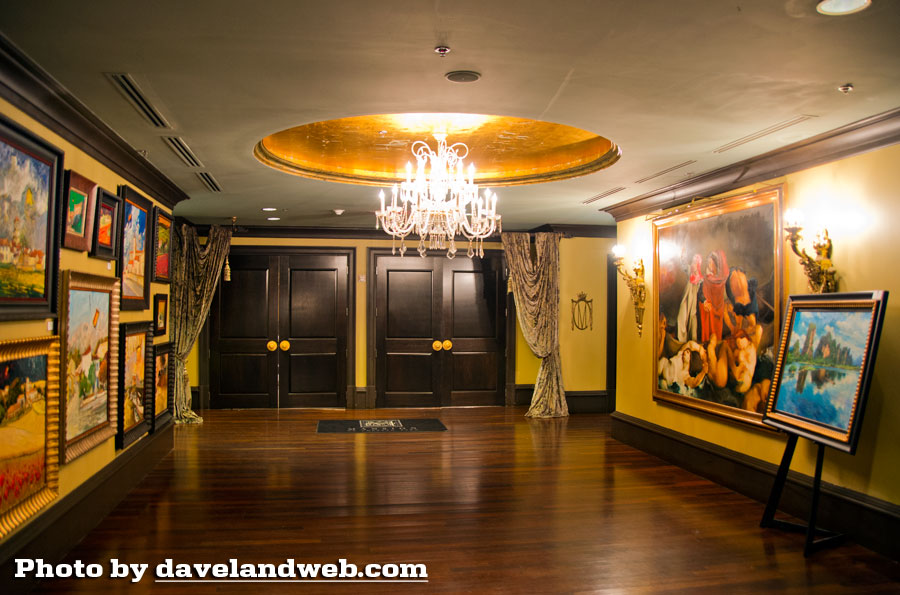 Plenty of comfortable seating: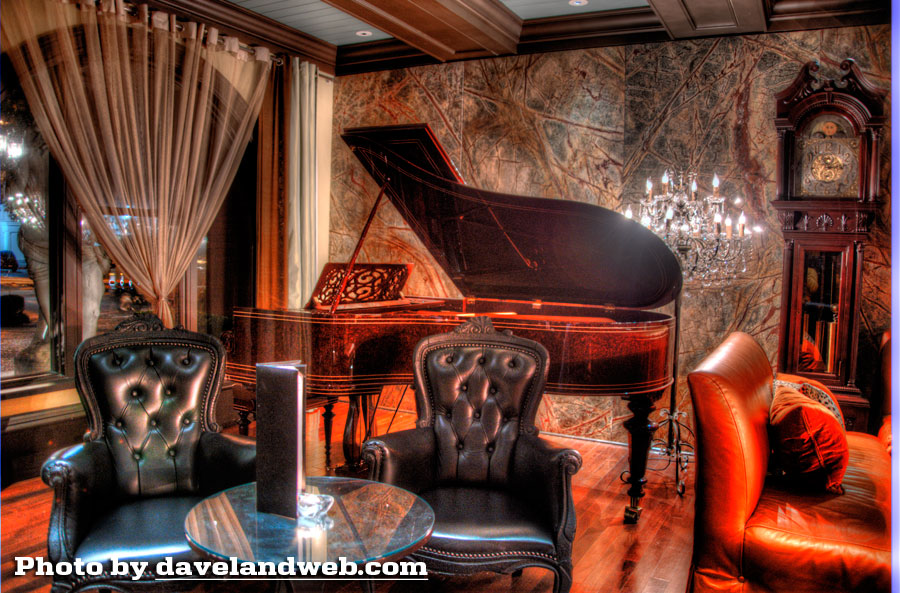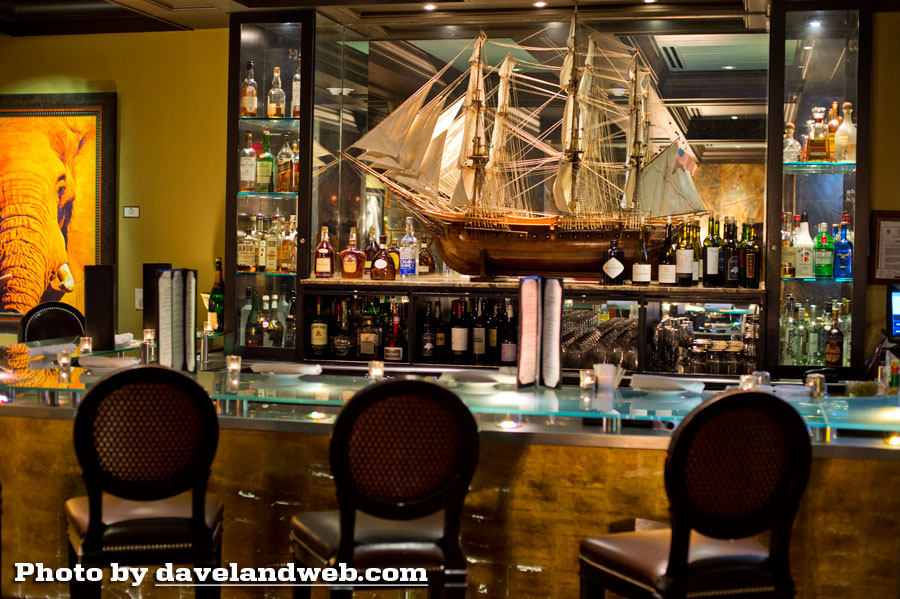 and very tasty appetizers.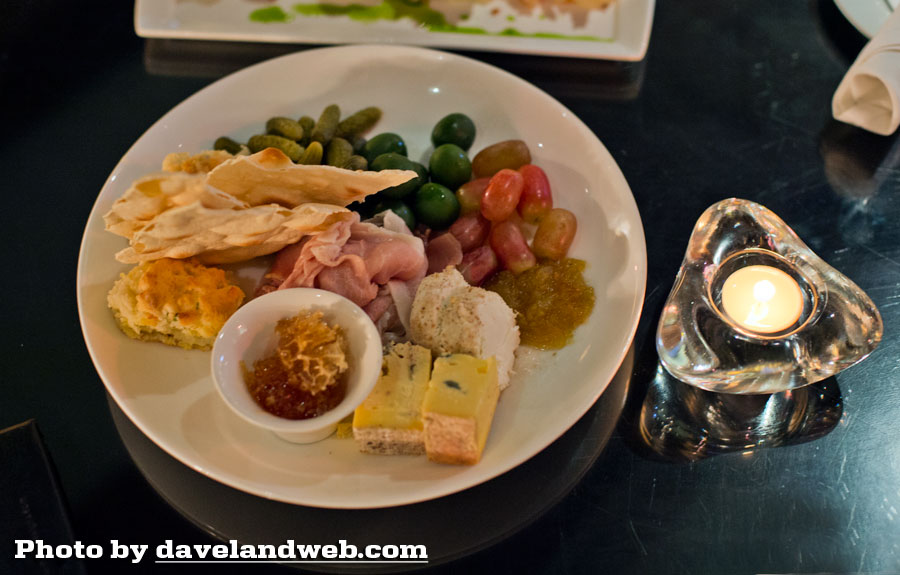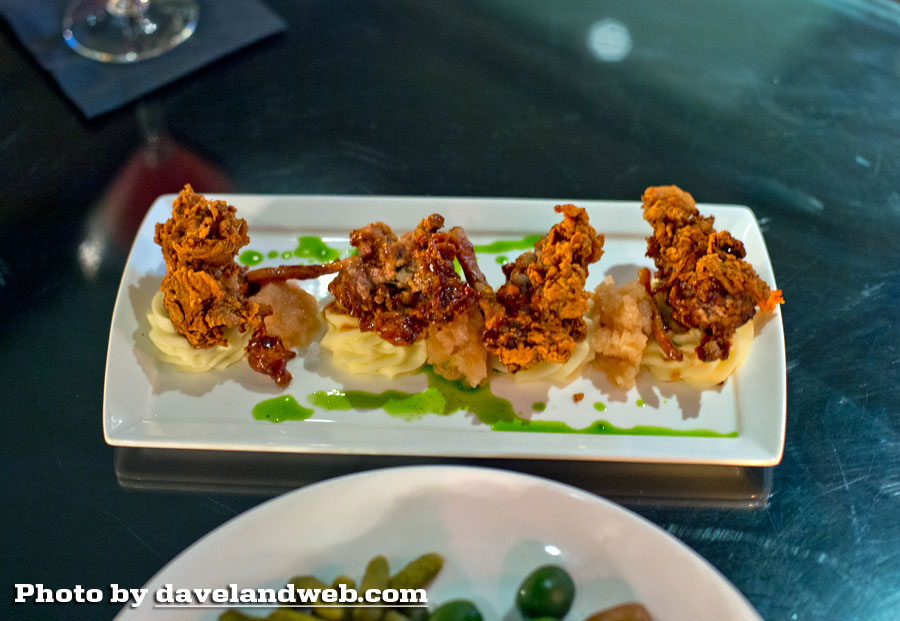 Still, it strayed a little too far from the style of historic Savannah to make it a regular stop on my annual trip. Dinner (as if appetizers would have been enough!) was at Local 11 Ten Restaurant on (you guessed it) 1110 Bull Street.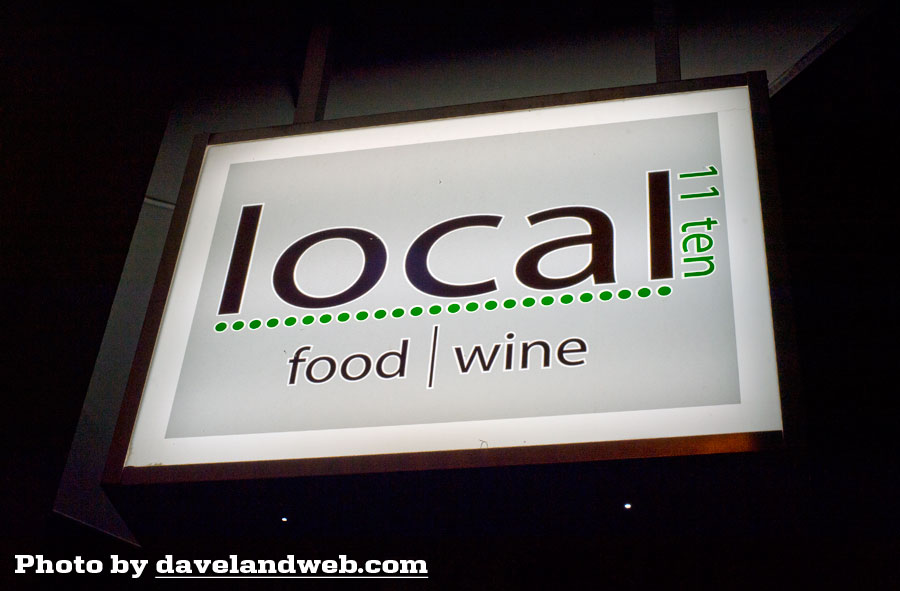 Hip and trendy, it was also very dark and quiet. Emphasizing local, fresh, and "intelligent" cuisine, something seemed a bit depressing about this place. The servers seemed devoid of personality, and it almost felt like conversation should be kept to a whisper.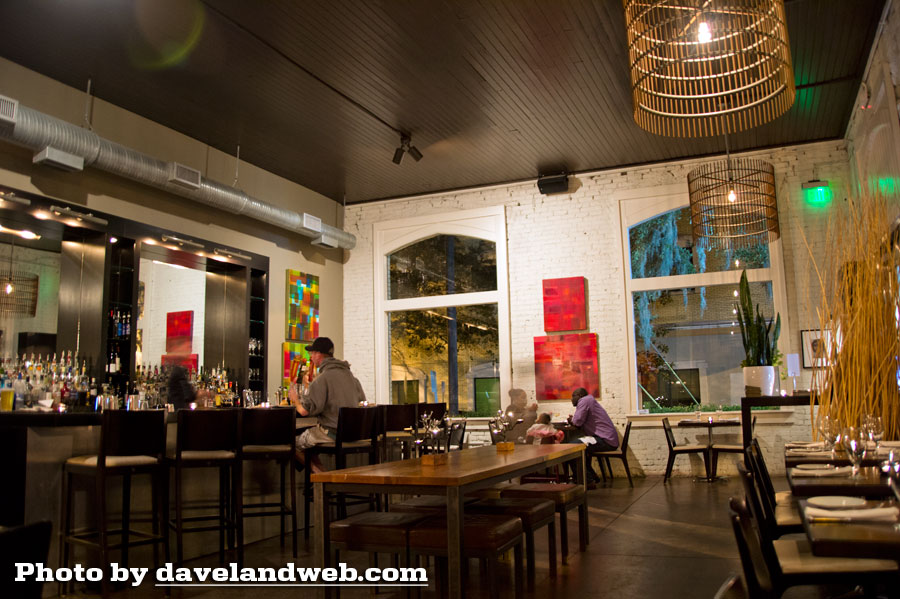 I very much enjoyed my meal, but can't say I'd rush back. Although called "Local," very little of it evoked Savannah's historic charm.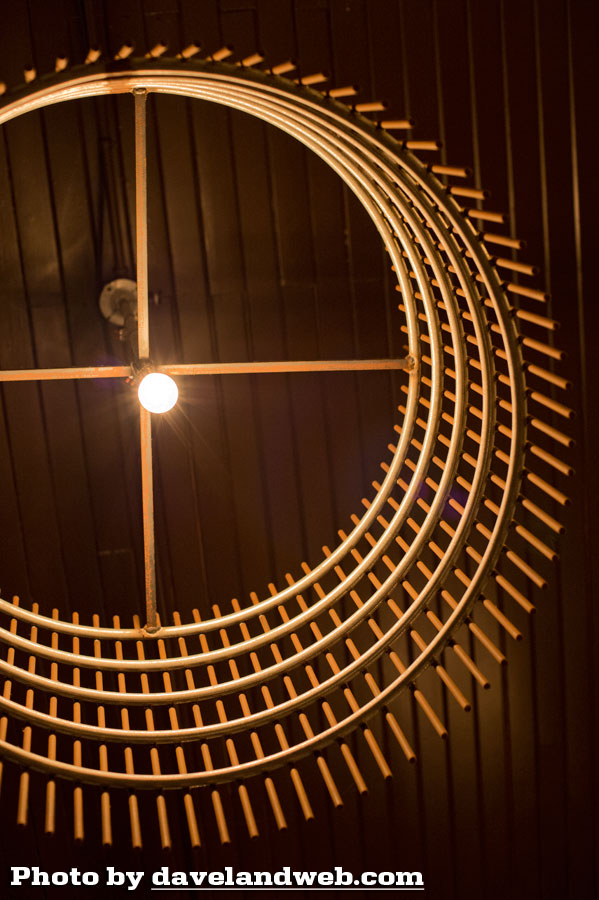 Oh yes...there will be more; tomorrow is the big finish!
See more Savannah photos on my
Savannah web pages.