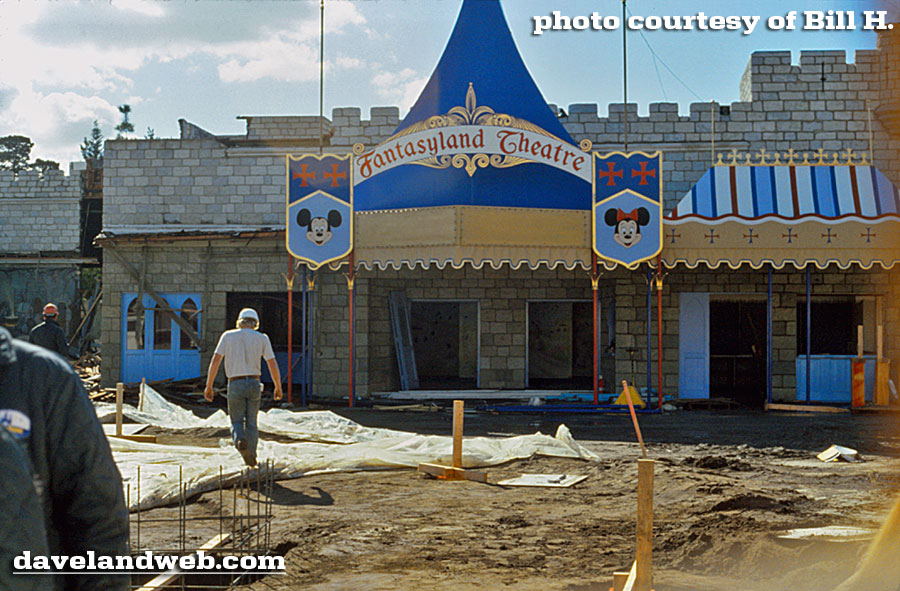 As many Disneyland buffs already know, Fantasyland underwent a major overhaul in 1982, revealing itself to the public on May 25, 1983. For those that have wondered what went on behind the construction fences, thanks to Daveland reader Bill H., now you can see. The first shots of the day show the old Fantasyland Theater, which is now where the Pinocchio dark ride resides. These were taken in February 1982.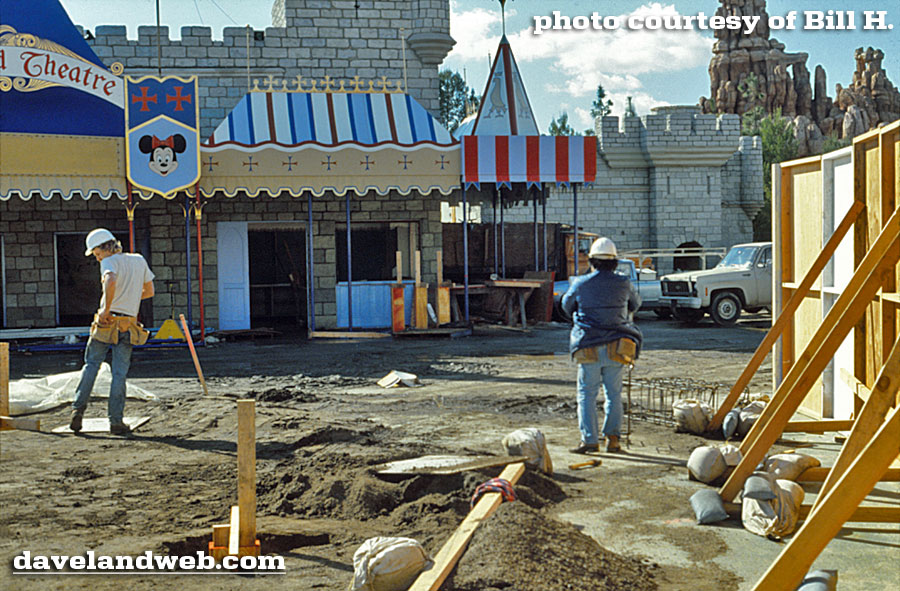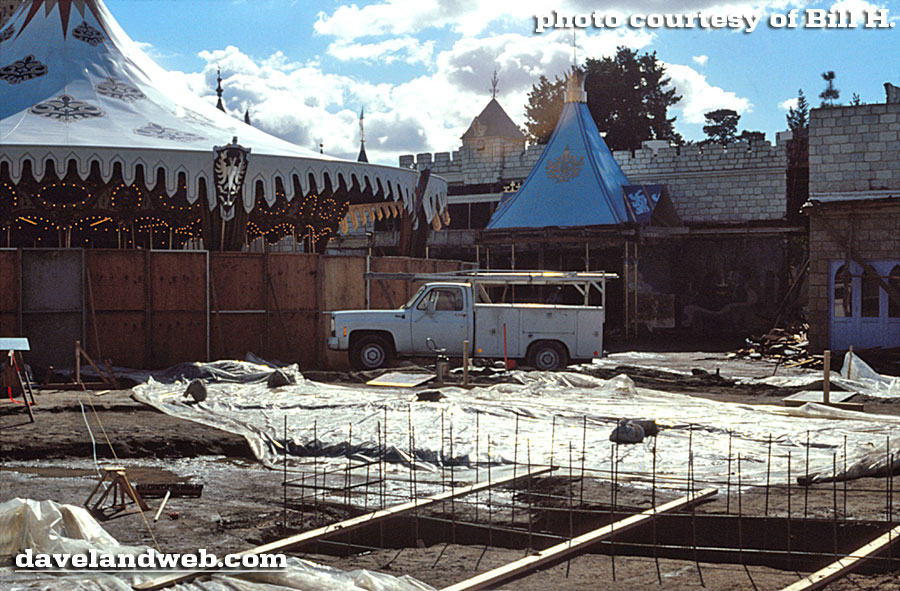 In this view, you can see the Fantasyland Skyway Station lightpost in the foreground.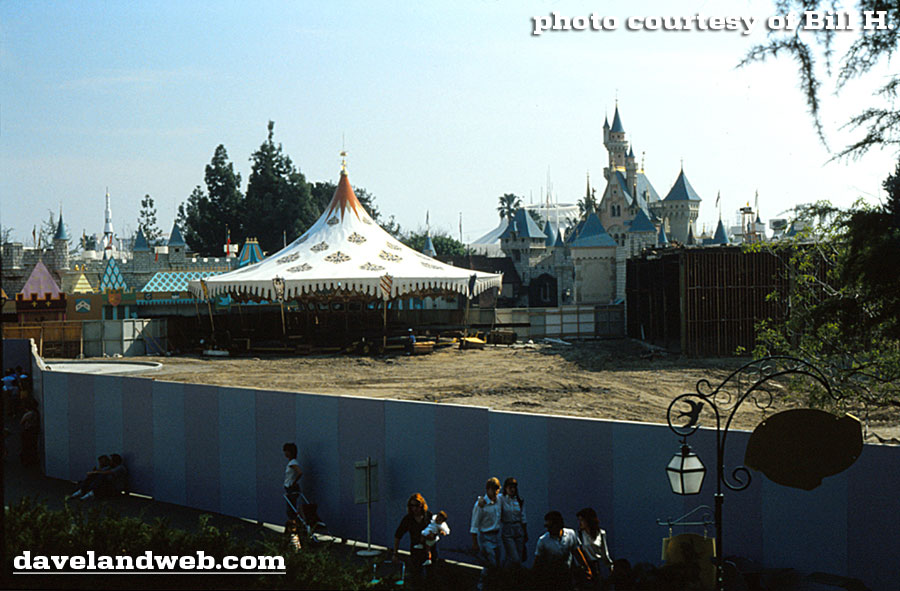 Here you can see the tip of the concrete foundation for the Carrousel's new location: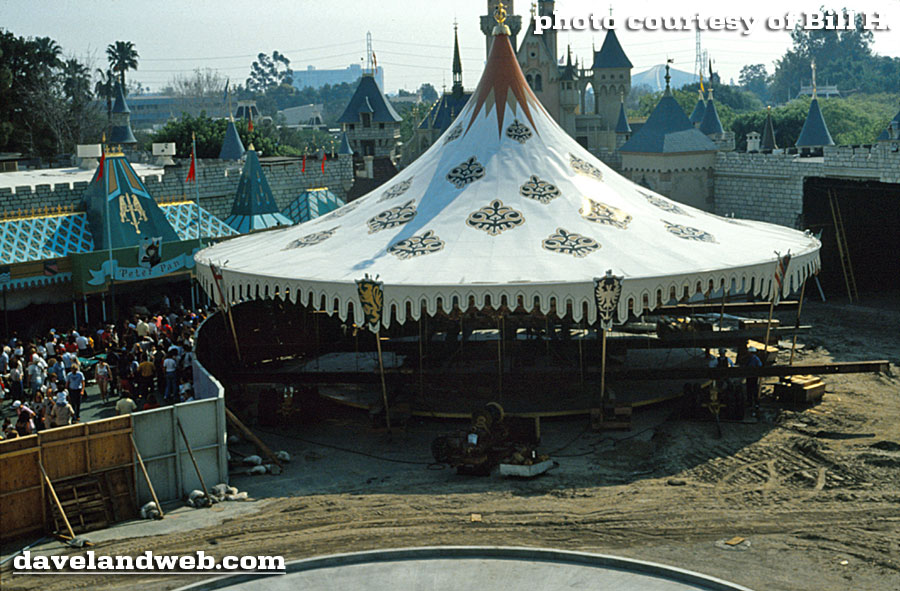 A ride in the Skyway provides this view of Big Thunder Mountain in the distance: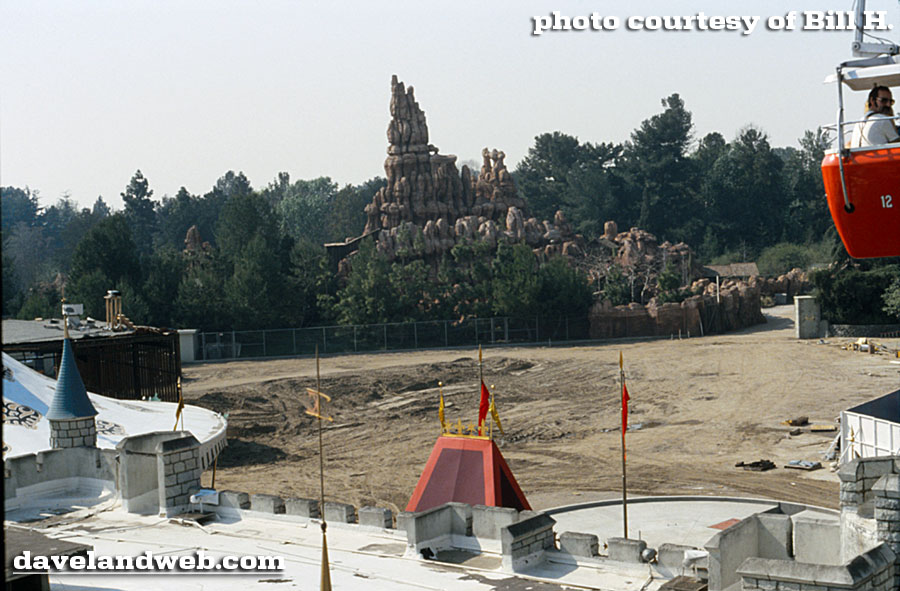 Hope you enjoyed this behind-the-scenes look at the Fantasyland construction, courtesy of Bill H.; I know my jaw dropped when I saw these rare shots!
See more Fantasyland construction photos on my
Fantasyland web page.