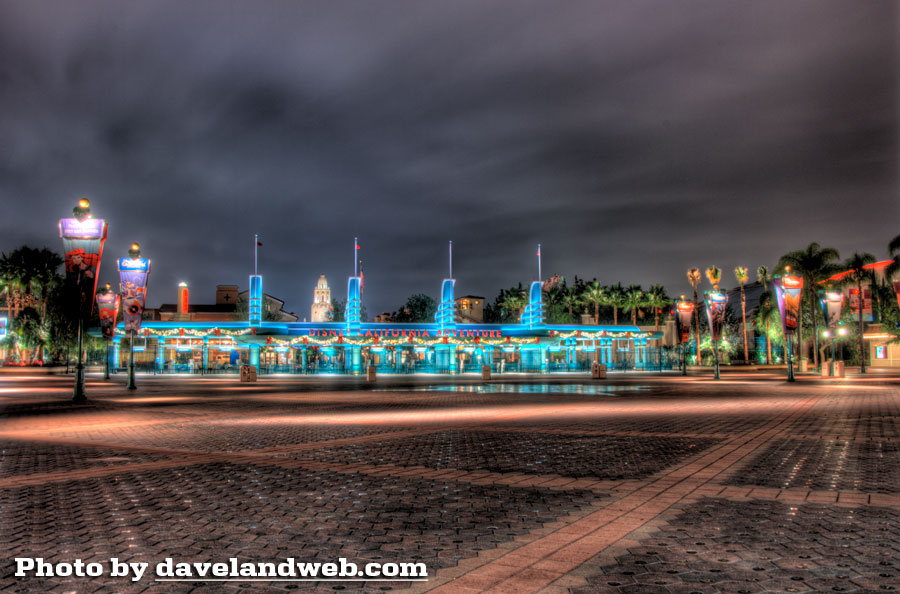 Across the way from Disneyland, DCA actually seemed MORE festive than its famous neighbor. The shop windows on Buena Vista Street had two-dimensional displays of Santa and his elves, done in the appropriate period style. I love 'em! He's checking his list:
and it would appear that this elf is the one checking it twice: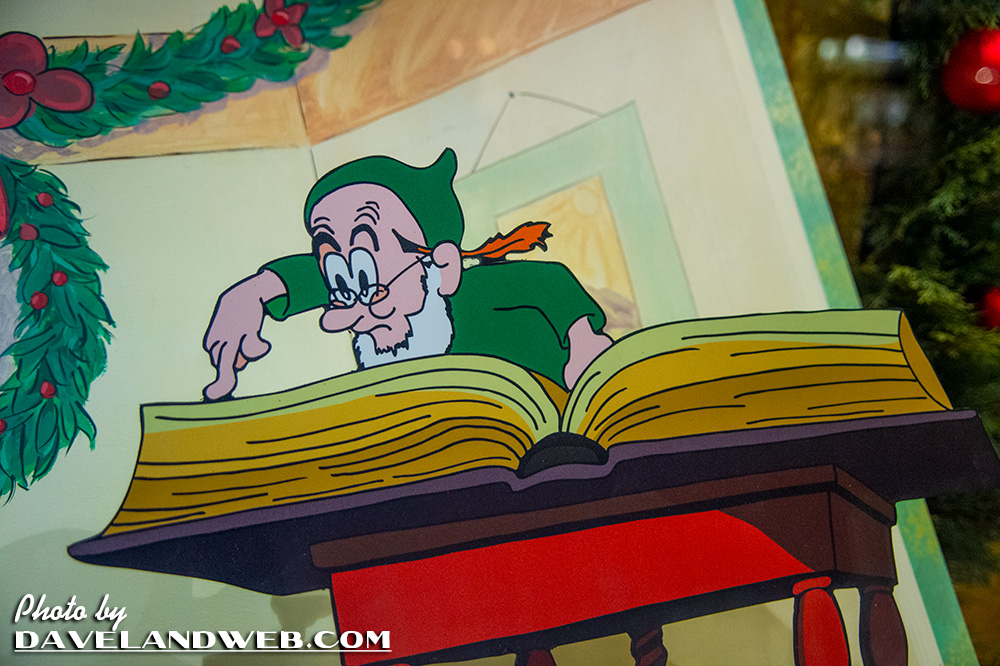 Here they are working feverishly to make the December 25th deadline: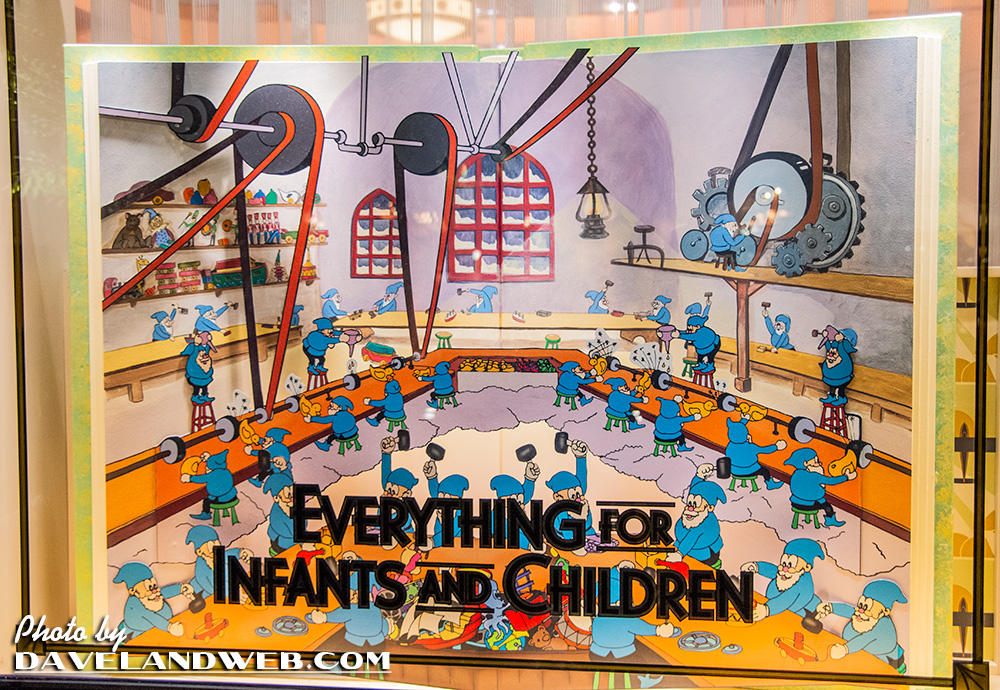 Seeing these windows made it feel as if you were back in the 1920's, helping to create a totally immersive experience.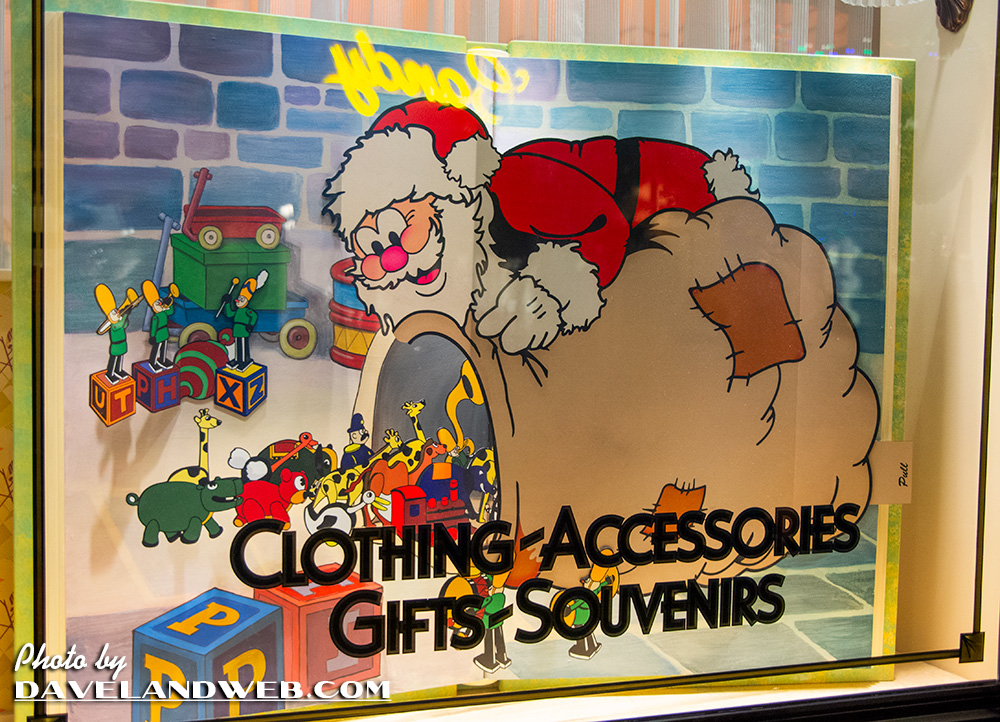 The tree in the Buena Vista Plaza was gorgeous, trimmed with plenty of vintage-style ornaments (photos to come!).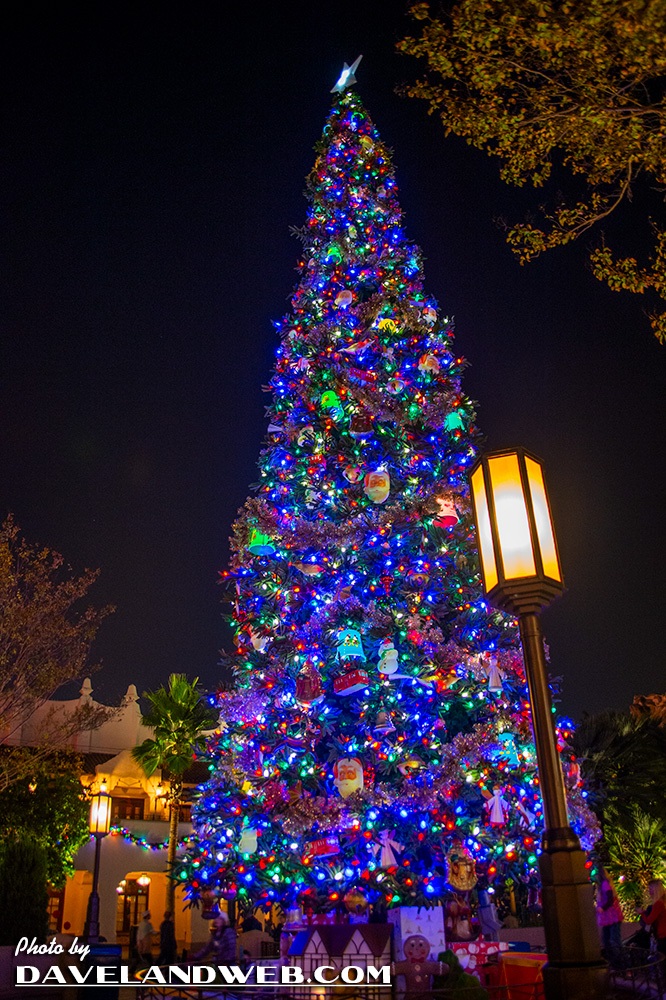 The Carthay Circle Restaurant had a huge festive wreath, tastefully hung on the exterior of the building: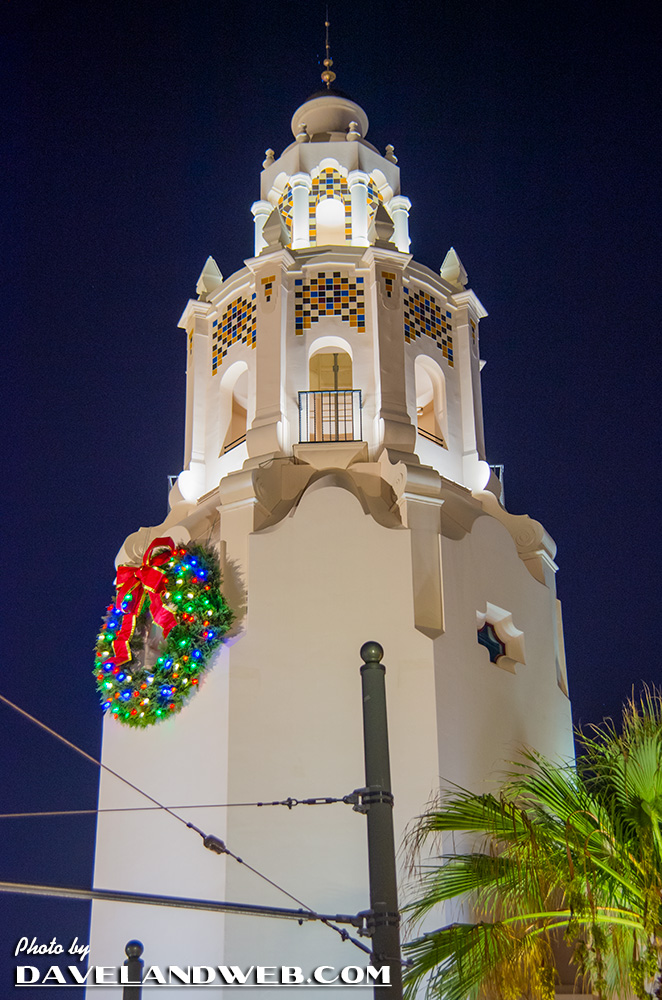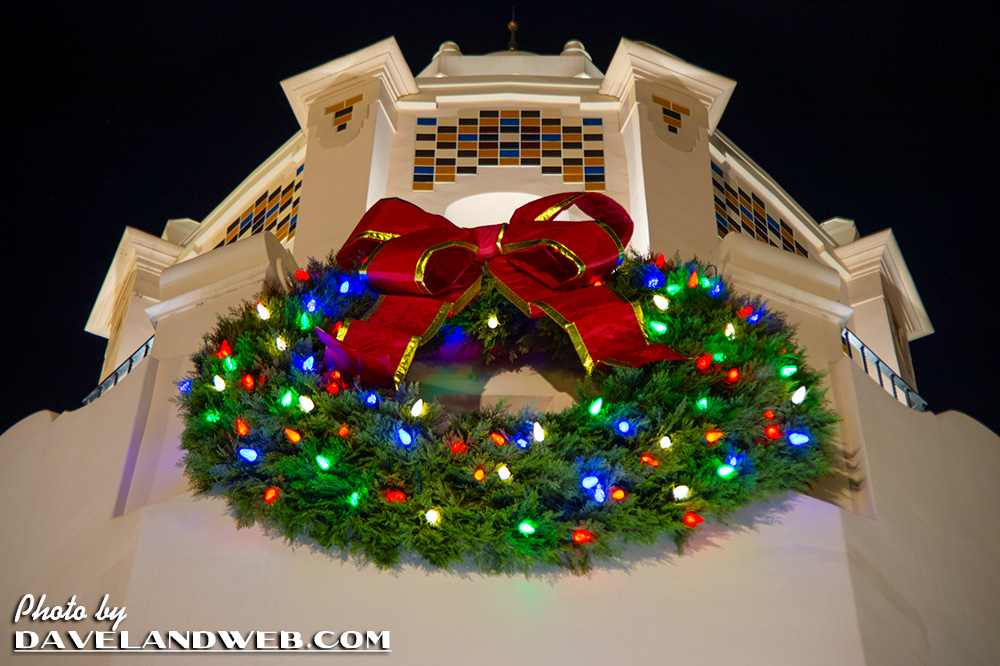 Elias & Co. functioned exactly as an old-fashioned department store would have.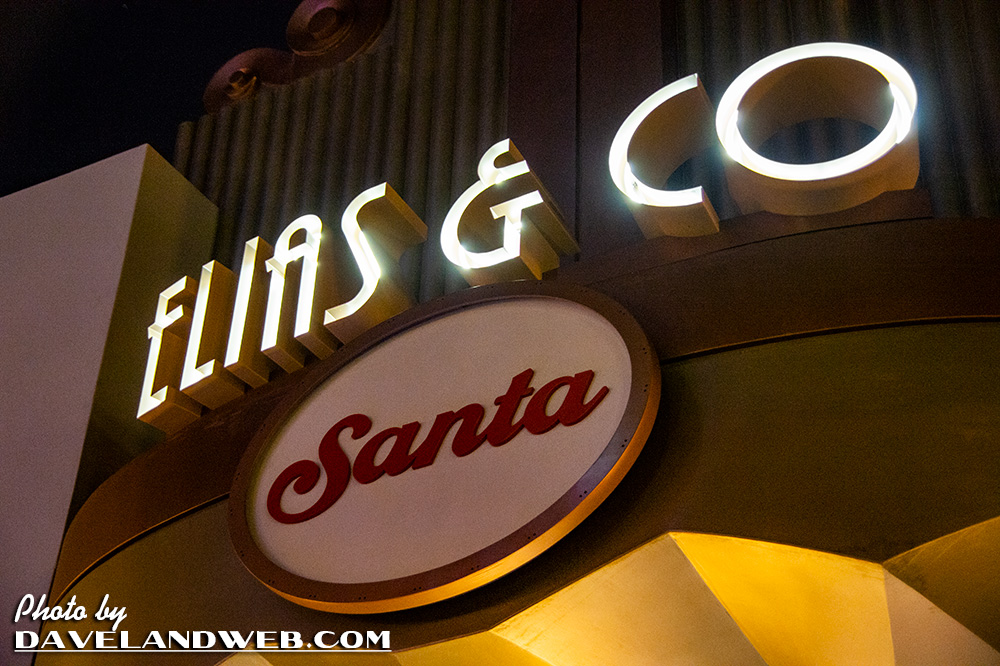 Interior displays included a Christmas train: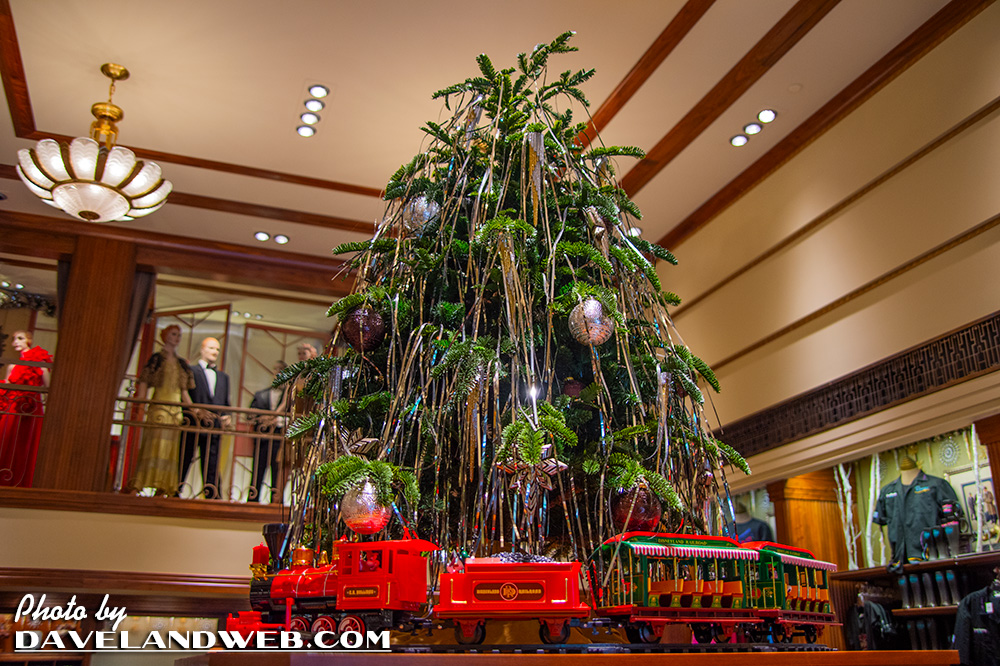 Mannequins sporting vintage New Year's Eve appropriate attire: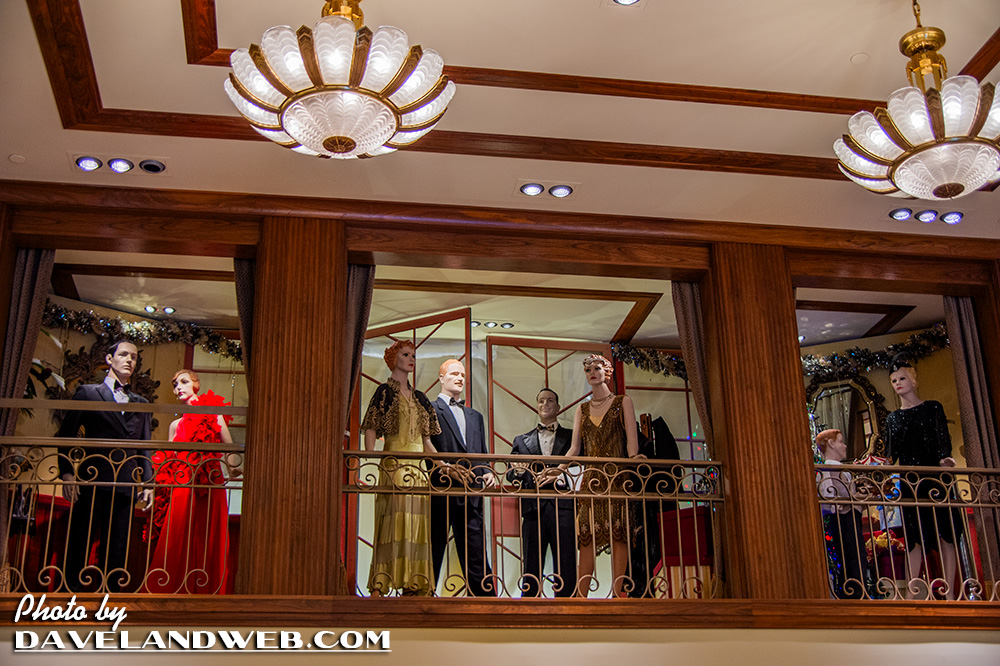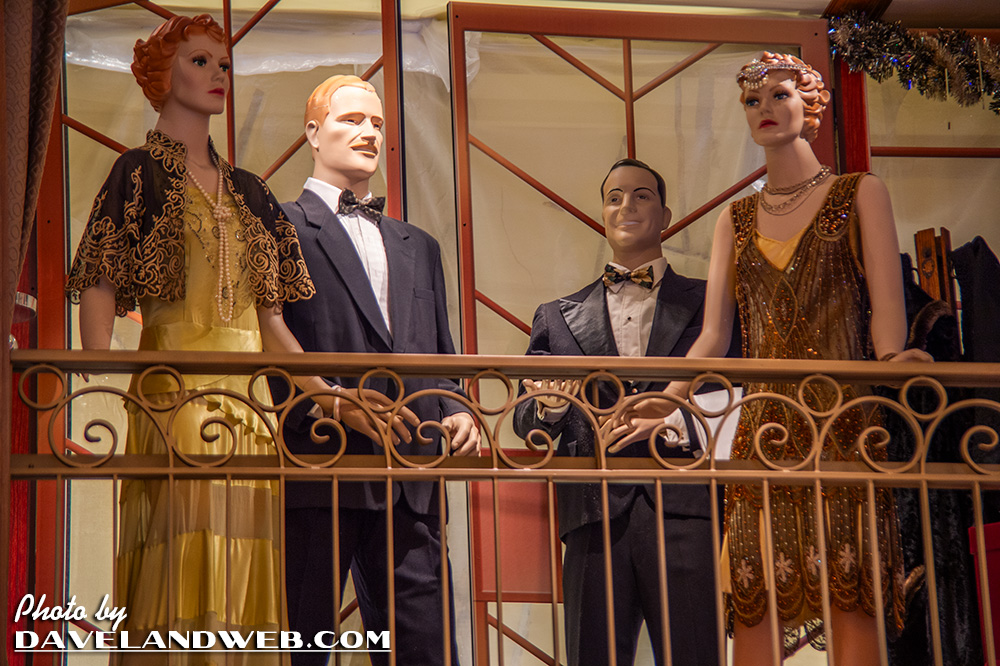 And of course a real-live Santa Claus. As a child, it was part of the annual holiday tradition to visit the local department store, sit on Santa's lap, and tell him what you wanted.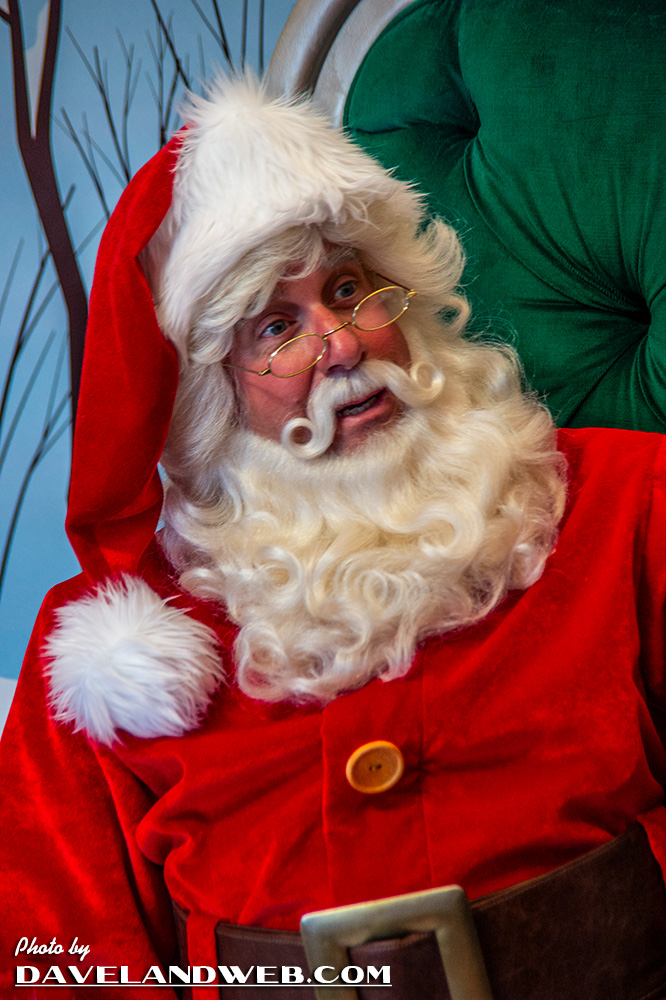 A nearby elf was handing out candy canes to the little ones; it looked just like something out of "A Christmas Story"!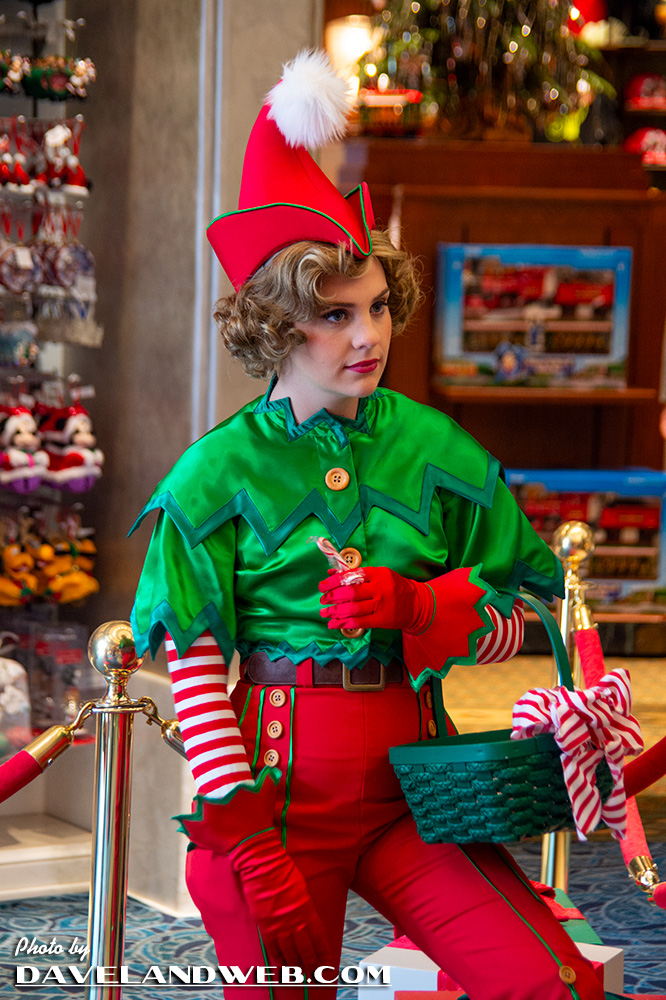 Cars Land also got the full holiday treatment, with more lights, garland, and decor than Main Street!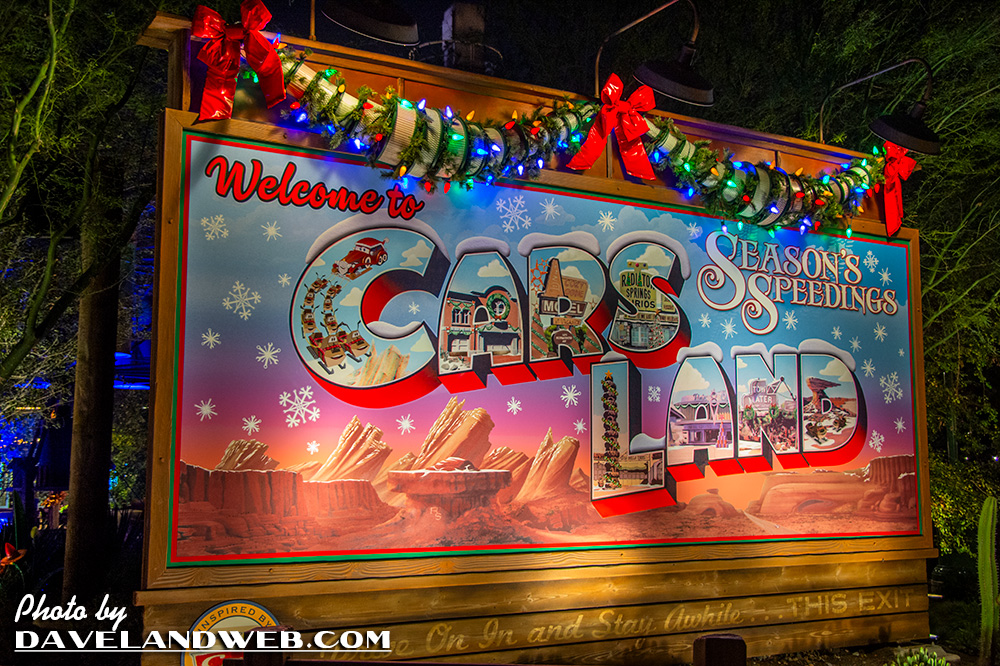 Plenty of photo opps for the season: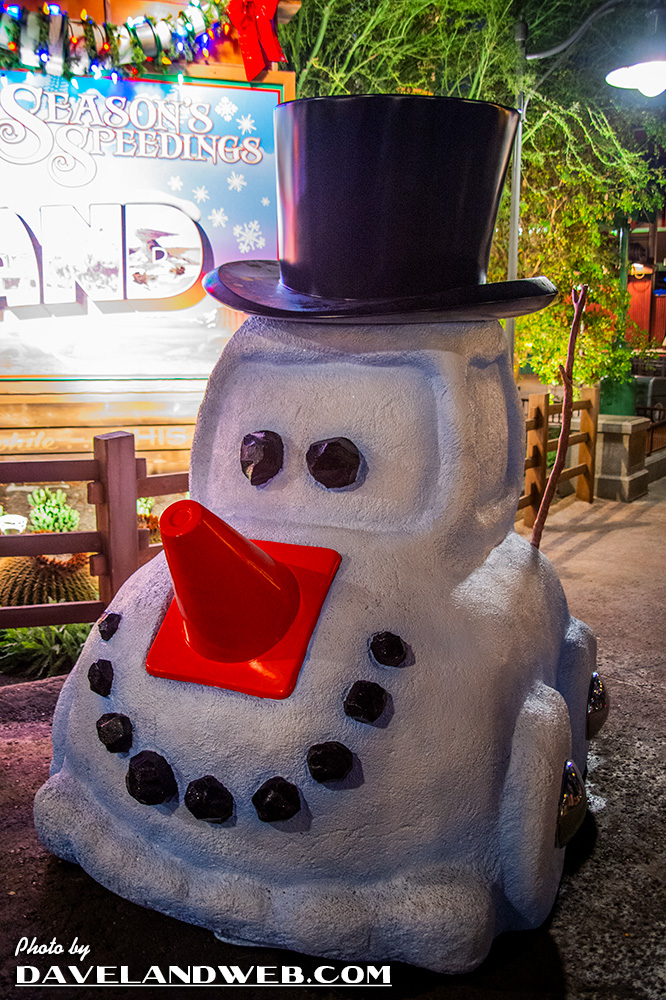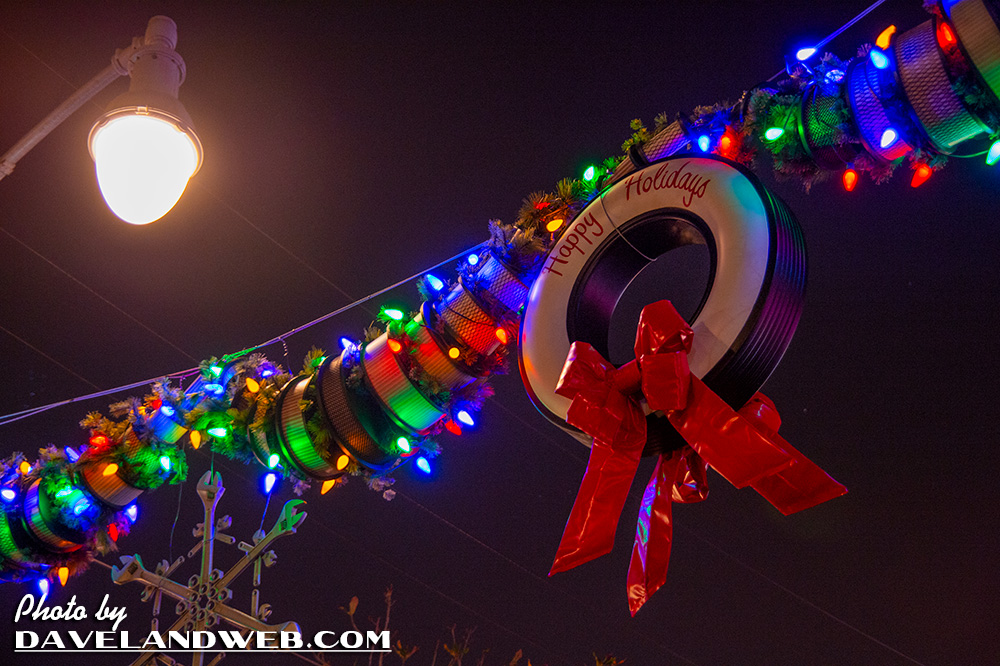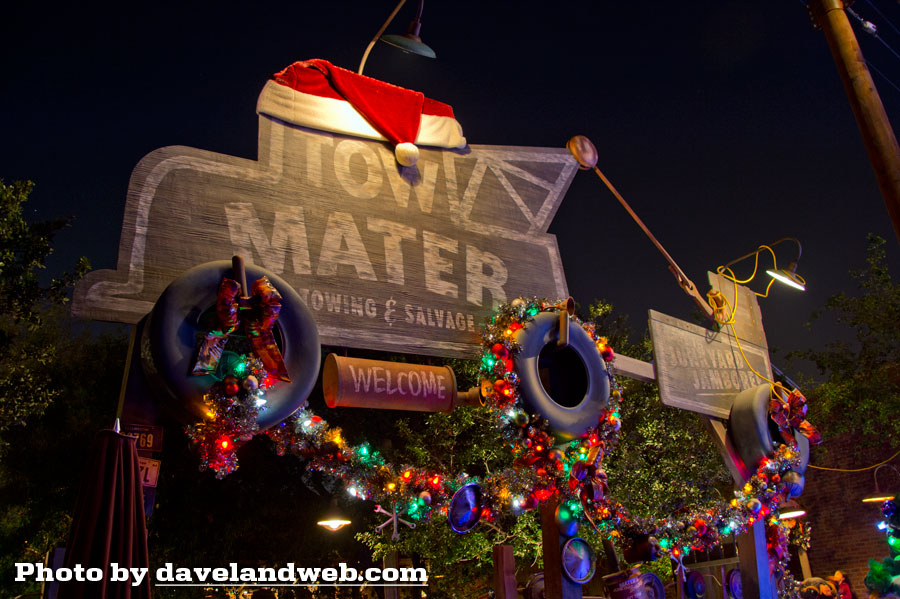 The Cars Land version of a Christmas tree outside of Luigi's: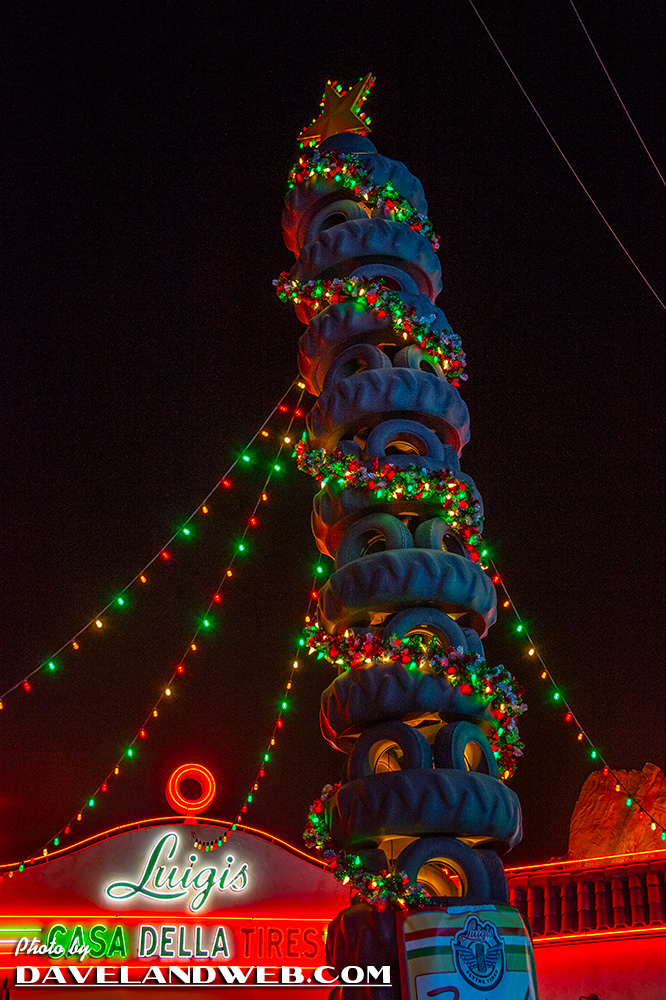 Check out the hubcap tree down by the Cars Land Town Square: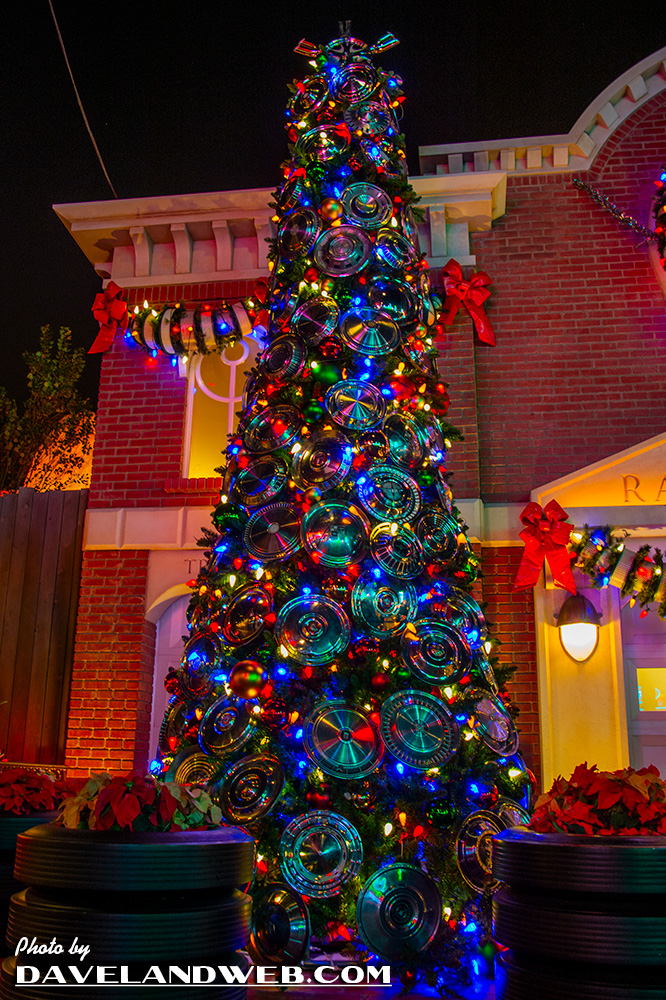 Flo's V-8 hand plenty of colorful lights hanging from the roof: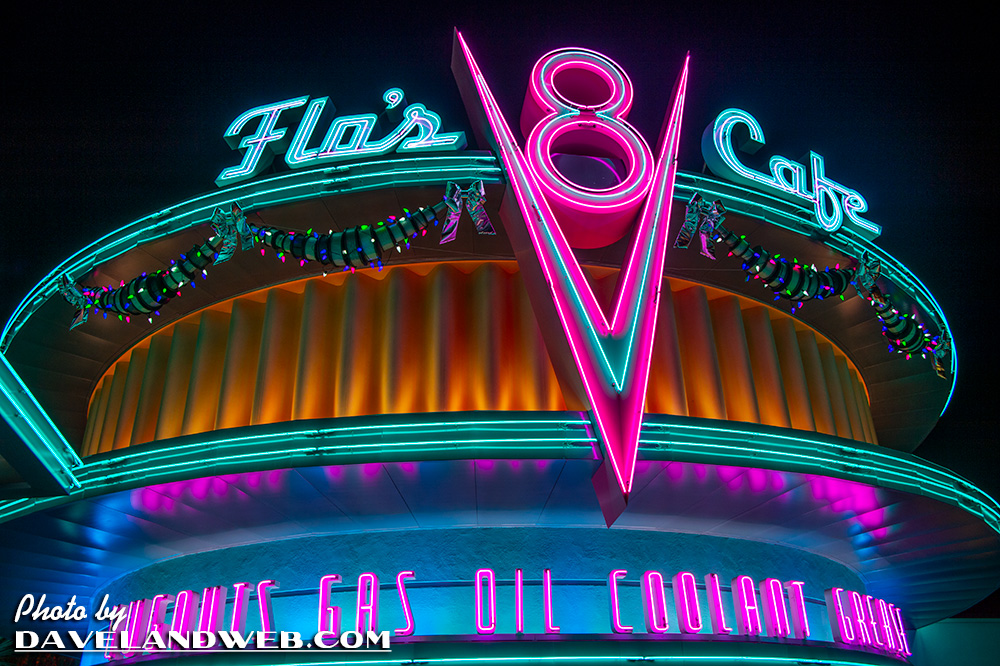 I'll leave you today with this fun little animation outside of Sarge's Surplus Store: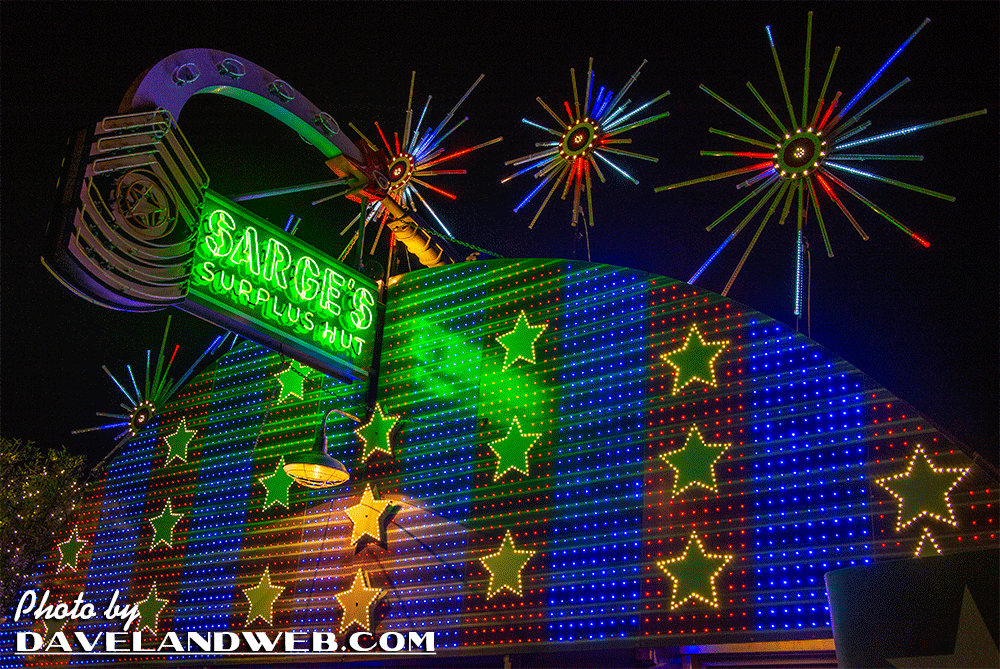 Thumbs up to the creative theming at DCA, adding a huge "plus" to these two new areas.
In home video news, "Dick Tracy," starring Warren Beatty, is now available on Blu-ray, and the cartoon colors truly pop in the hi-def format.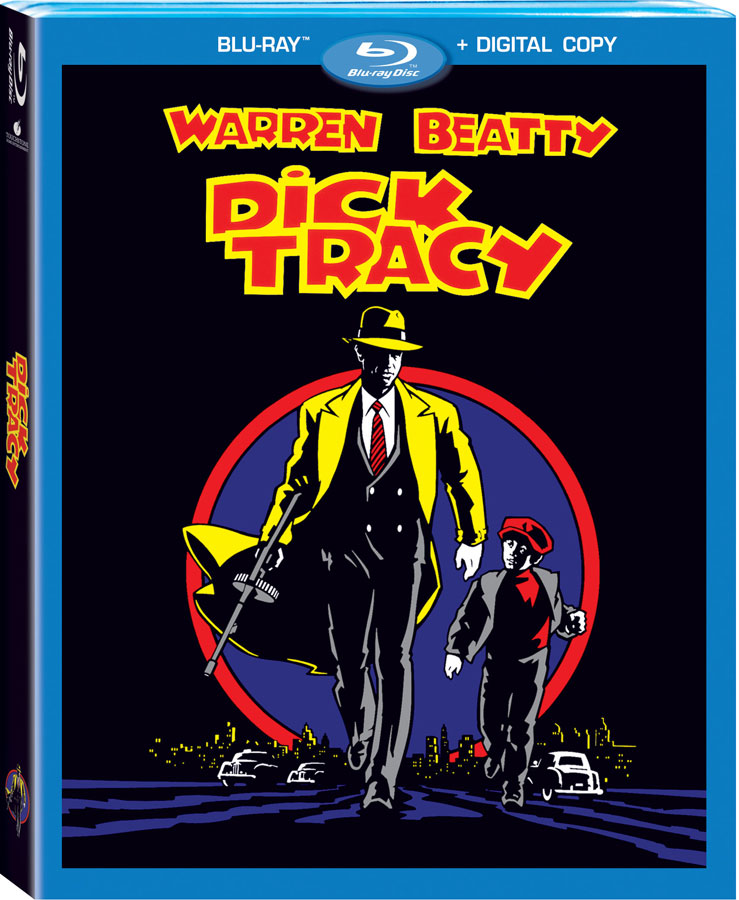 See more vintage & current DCA Christmas photos on my
DCA Christmas web page.