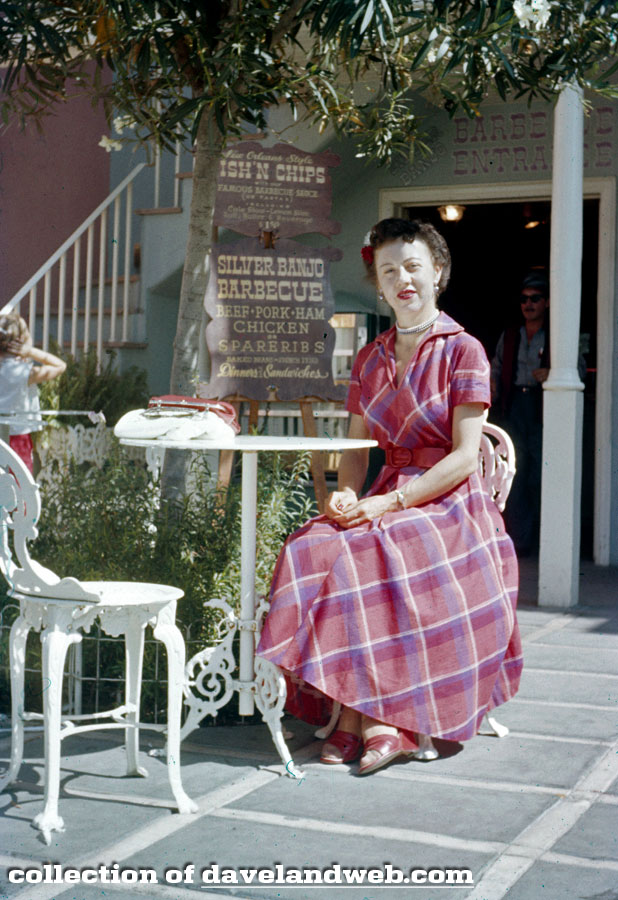 If it were December 26, 1959, you could have joined this fashionable young lady at Don DeFore's Silver Banjo Barbecue for beef, pork, ham, chicken, or spareribs.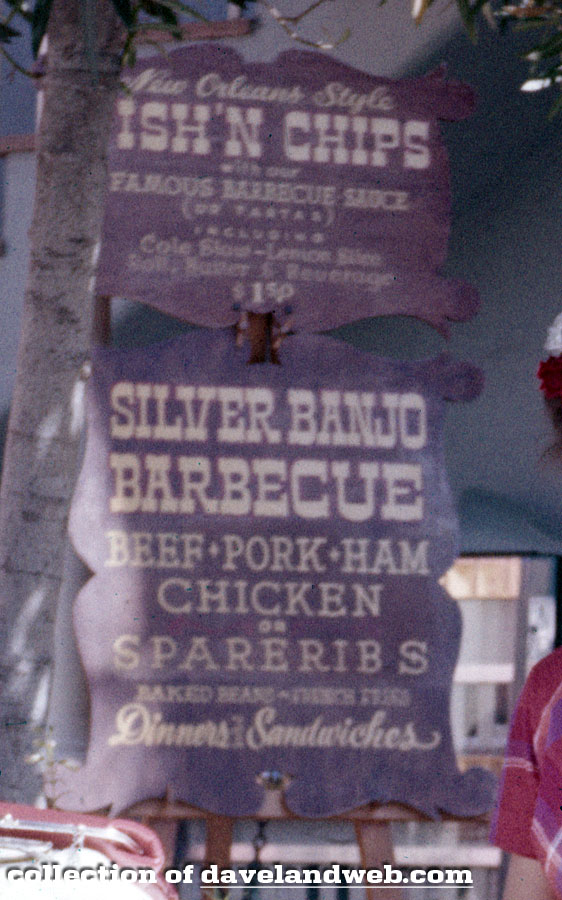 If you're trying to place this location with its present day incarnation, then you'd be sitting in the area that serves as the outdoor seating for Riverbelle Terrace and Stage Door Cafe.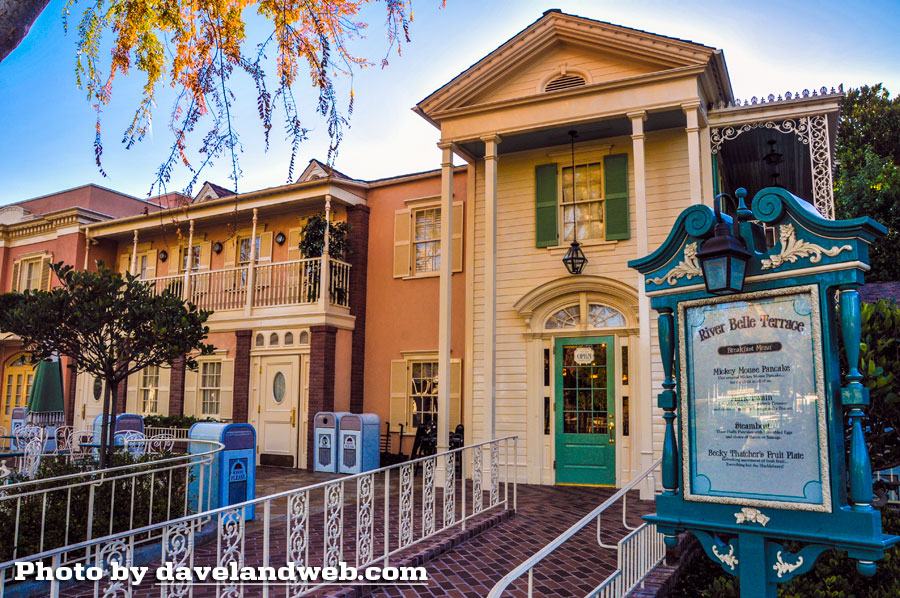 This vintage photo from the Ron DeFore collection shows a wider view of the Silver Banjo restaurant and the staircase which was originally located to the right.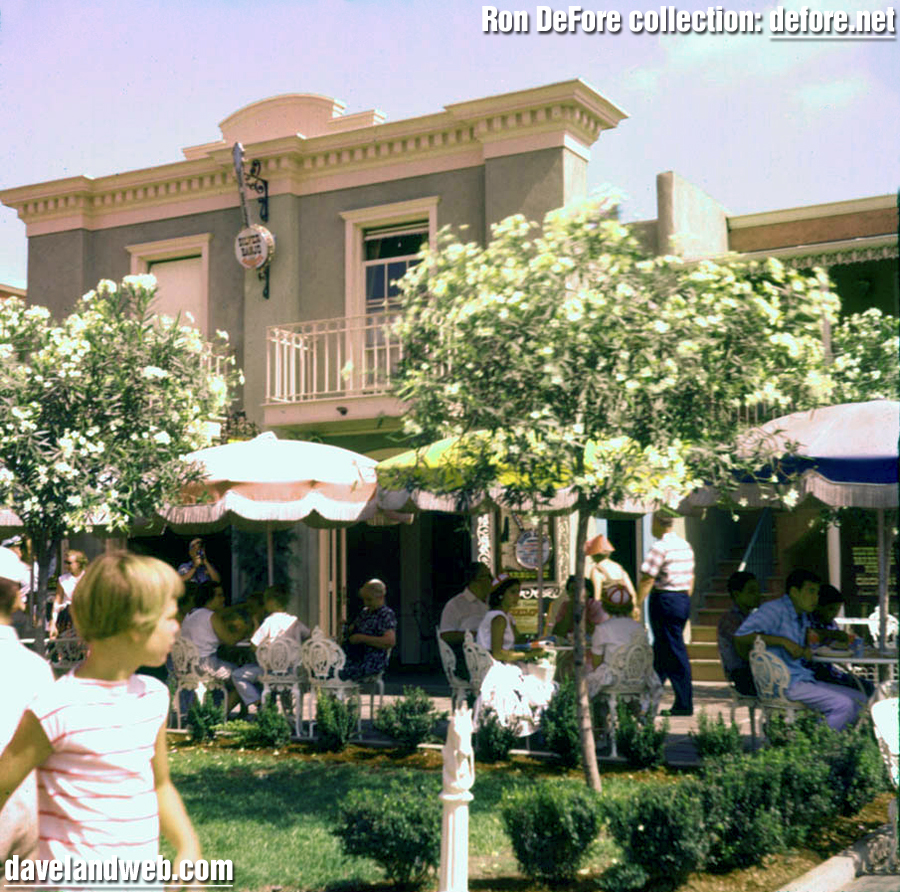 For those of you who are new to the blog, here's a repeat post of the original recipe that the DeFore family used for their Barbecue sauce: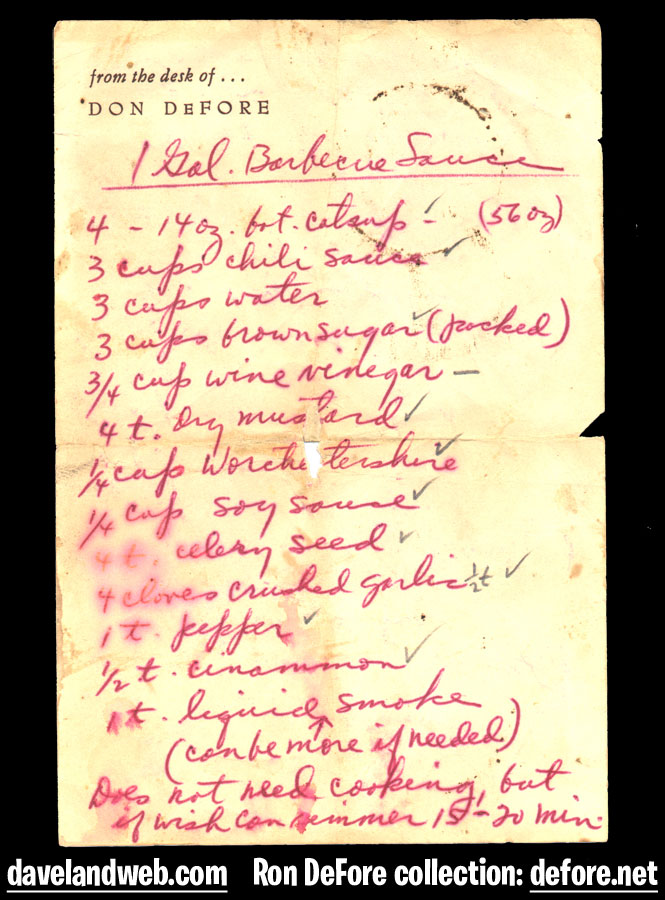 Now you can make a batch of your own. Let me know how your Silver Banjo Barbecue sauce turns out!
See more vintage Disneyland Silver Banjo photos on my
Silver Banjo web page.