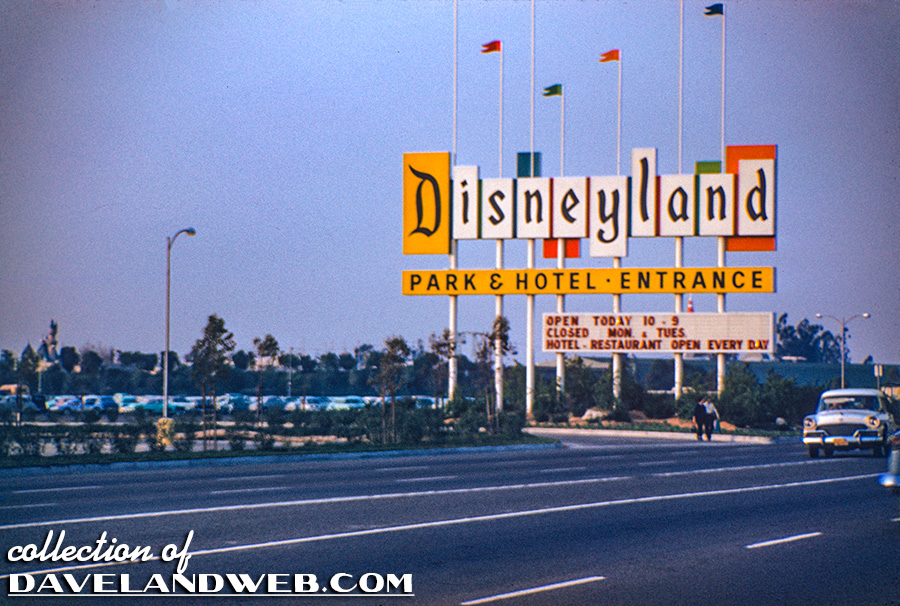 At this point in my crazy obsession with collecting vintage Disneyland images, I am looking to improve what I have rather than amass duplicates of what I already own. This first shot has trumped my August 1959 entrance sign shot by 4 months and replaced it as the earliest image I own showing the famous Disneyland entrance sign on Harbor Boulevard. The slide was stamped March 1959, and if you look close enough, you can see the Castle in the background on the left-hand side.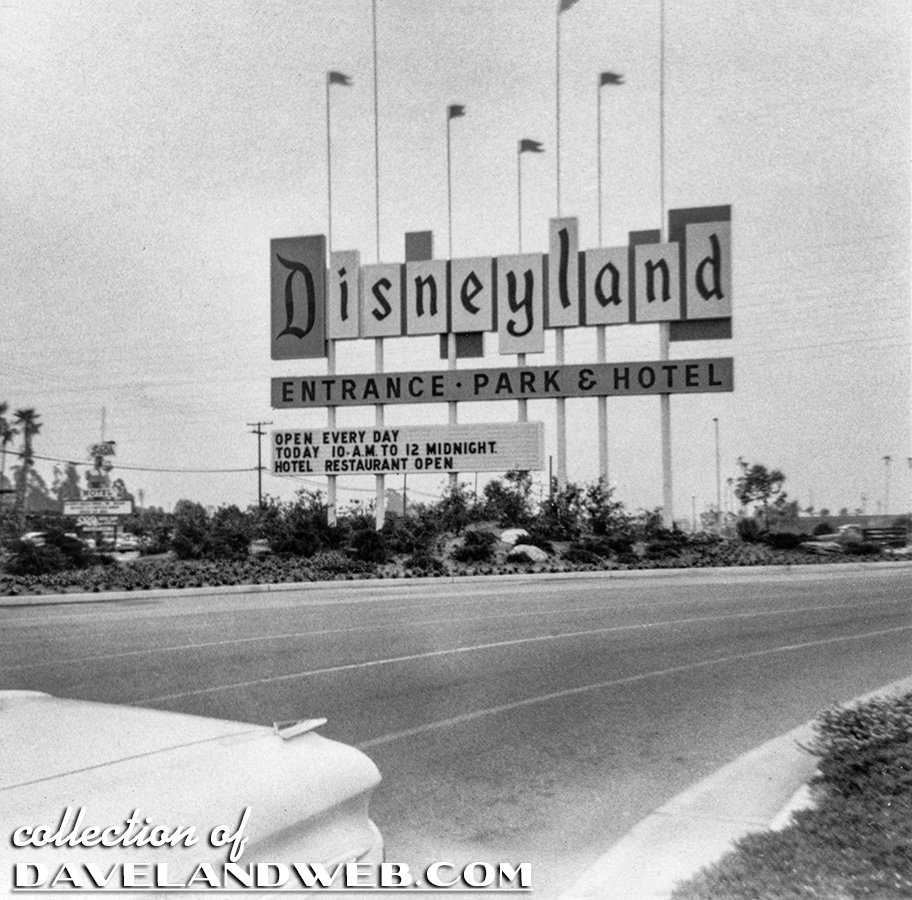 One dilemma I often have has to do with the qualities of the images I buy. I am a stickler for quality, but if the image shows something rare or a view not in my collection, I'll typically get it even if it's a little blurry, poorly composed, or scratched/damaged beyond belief. You might remember this September 1956 parking lot image that I recently posted. Not the best quality, but I was till excited to get it and have a "you are there" type of viewpoint as the passenger took the photo out the window of the car.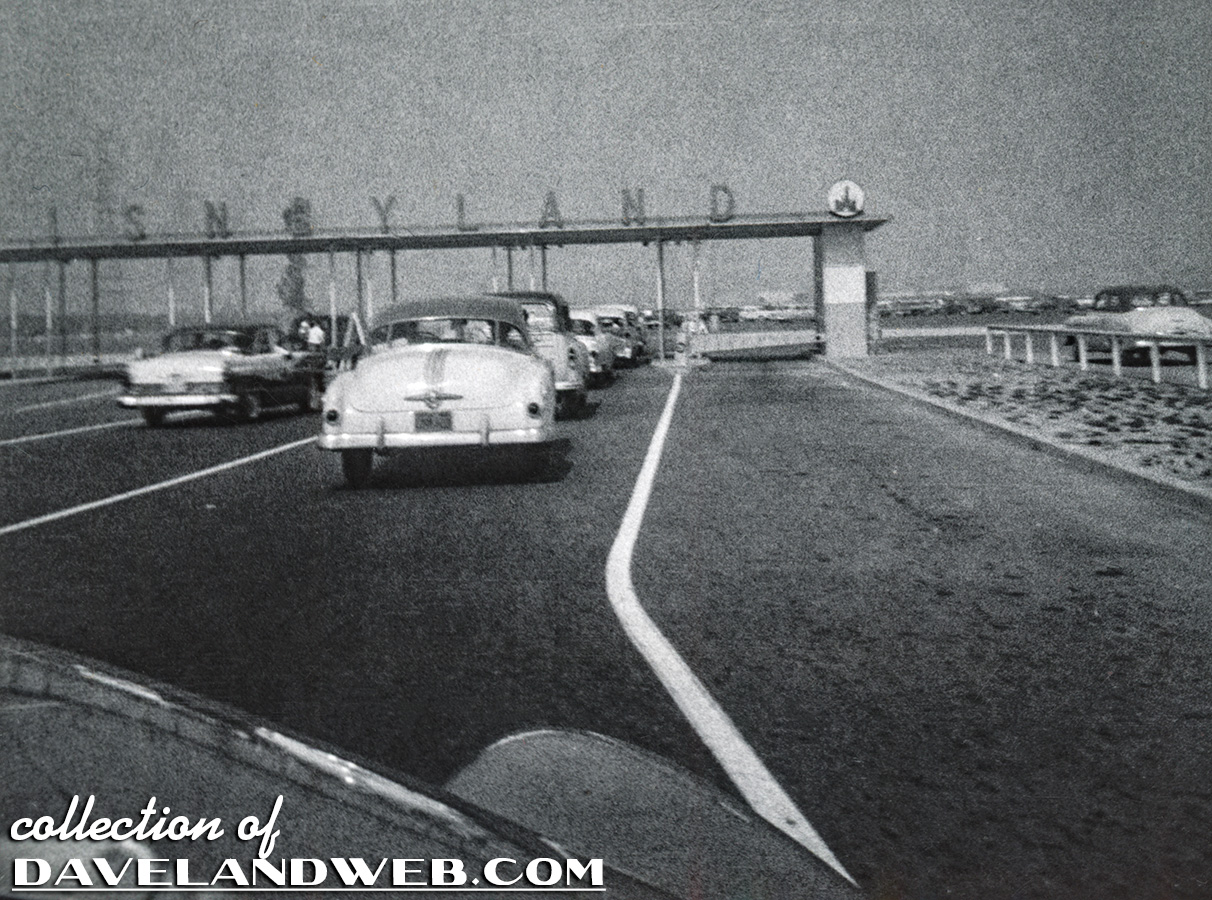 Now, I have been able to update my collection with a full color image from August 1966. Those retro buses look so chic!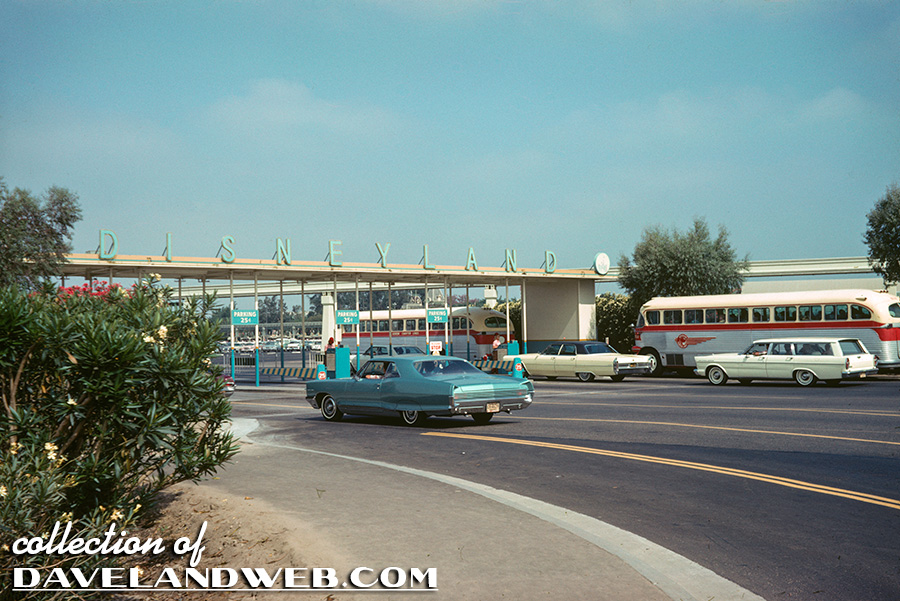 25 cents for parking? Wow.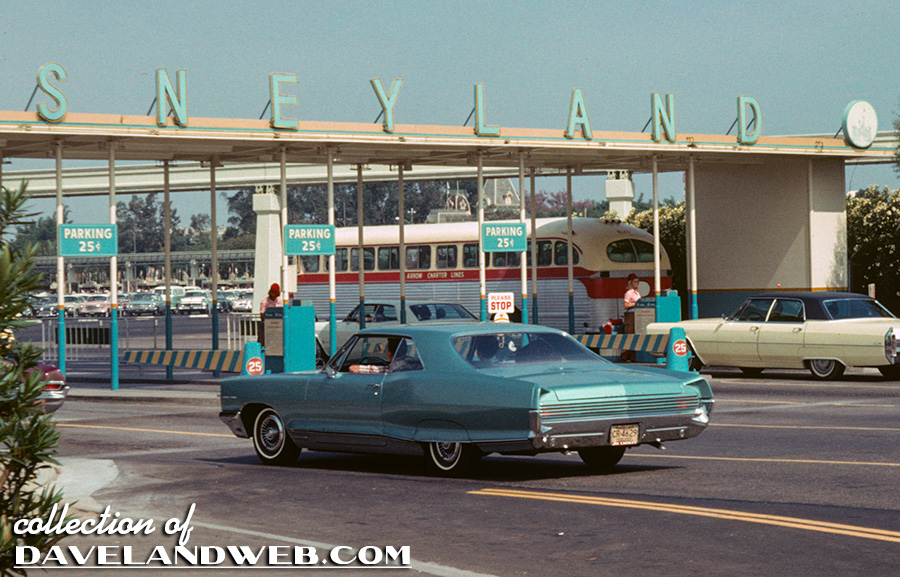 That reminds me of a story I saw printed in the January 1957 Disneylander Newsletter:
During a recent meeting of the Disneyland, Inc. Operations Committee, this incident, involving the question of an increase in the parking lot fee took place.

The question was whether or not a fwenty-five or thirty-five cent charge should be made. During the course of discussion, each member was adding pros and cons to the issue at hand and, at times, were using the expression of "two-bits" instead of twenty-five cents. After the issue had been discussed for what Tommy Walker thought was a sufficient length of time, he asked this question which he thought would work toward a solution.

"Oh, what's the difference between "two-bits" and thirty-five cents?"

Jack Sayers, Chairman of this committee, replied rather solemnly, "ten-cents." After this the meeting broke up.
See more vintage & current Disneyland entrance photos on my
entrance web page.