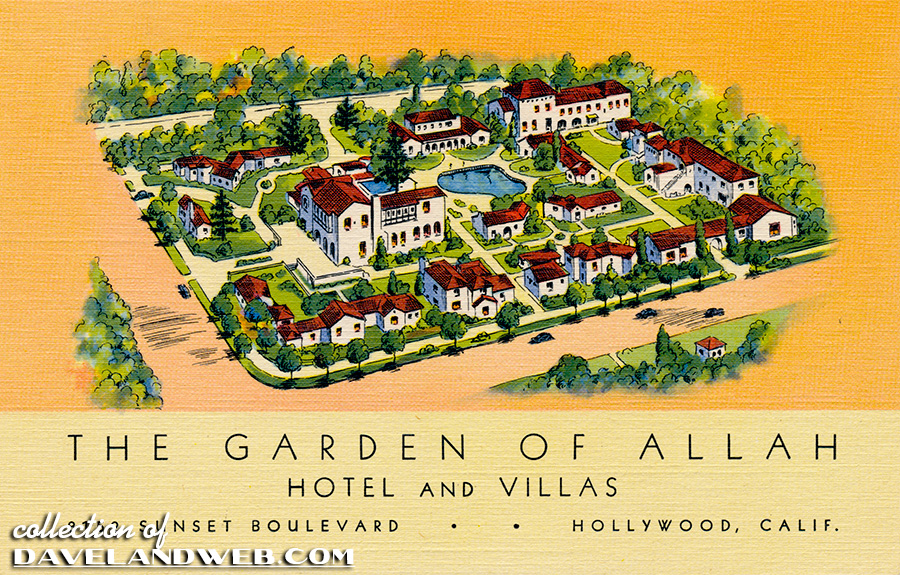 Don't it always seem to go
That you don't know what you've got
Till it's gone
They paved paradise
And put up a parking lot
Many are familiar with those lyrics from Joni Mitchell's 1970 song "Big Yellow Taxi." Almost as many are under the misconception that she was referring to Hollywood's legendary hotel of yesteryear, The Garden of Allah. Although that's not true, the lyrics are still (sadly) applicable.
The Garden of Allah was a famous Hollywood hotel on Sunset Boulevard between Crescent Heights and Havenhurst. Its name came from stage and silent screen actress Alla Nazimova, who bought the original mansion at 8080 Sunset Boulevard for $65,000 in 1918. She spent an additional $65,000 on the Garden of Alla (the 'h' came later), remodeling the interior, building a pool (constructed in the shape of the Black Sea), and re-landscaping the property's three and a half acres. Some sources say the pool, a large 65' x 45', was a gift from Paramount Studios, designed to remind their star of her birthplace in Yalta. Near the end of her acting career, Nazimova was advised by her 'business experts' to convert the mansion into a revenue generating property to provide her with retirement income. She completed remodeling the house and added 25 two-story villas surrounding it (at a cost of $1.5 million), opening The Garden of Alla in January 9, 1927. Ads promised an "atmosphere of exclusive refinement" at "California's Finest Summer Hotel in Hollywood" with "excellent cuisine." The bar was the hotel's biggest selling point, where guests were allowed to carry a tab (even during Prohibition).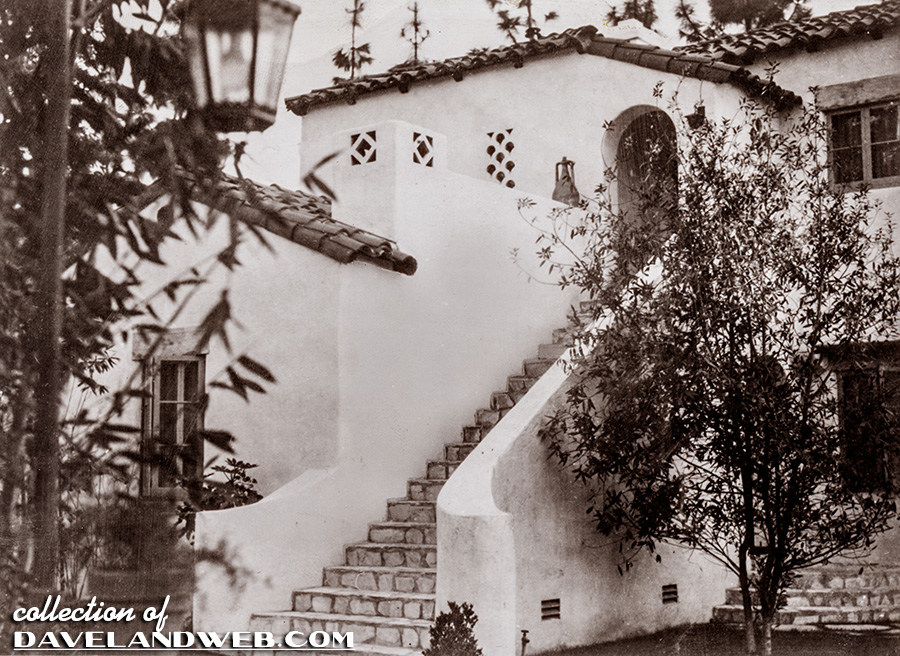 Within a year, Nazimova went bankrupt and had to sell the hotel, continuing to rent a small apartment in the complex until her death in 1945. Supposedly, she was not very happy that the new owner added an "h" to the hotel's name.
The Garden of Allah was a home away from home to many celebrities and literary figures of the Golden Era of Hollywood. F. Scott Fitzgerald lived there for several months in 1937-38 while doing script work. Humorist/actor Robert Benchley was a frequent resident, as were Ernest Hemingway, Gloria Stuart, Dorothy Parker, Errol Flynn, Greta Garbo, Humphrey Bogart, and the Marx Brothers. Fitzgerald's biographer and lover Sheilah Graham later wrote a book about the hotel called "The Garden of Allah".
Here's a photo Humphrey Bogart and then wife Mary Phillips, late 1930's. Supposedly, Bogie met Lauren Bacall at the hotel.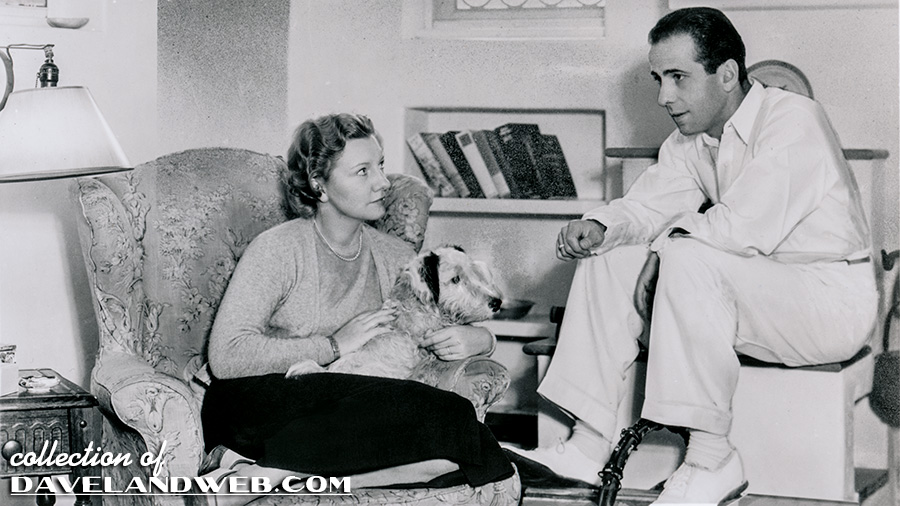 The downfall of the hotel is summed up very poetically by
Walt Lockley
:
[The hotel's] reputation grew progressively less glamorous through the property's 30-year decline, and towards the end its arcades and arched alcoves among the thick poolside tangle of orange trees, palms and hibiscus were more likely to be concealing a curled-up junky than a grinning, cursing, naked Carole Lombard.
At a time when historic preservation was nothing but an annoying whisper, the hotel was torn down and replaced by a bank with a strip mall behind it. Silent screen actor Francis X. Bushman ("Ben Hur") and his wife Iva, who had been at the opening party, attended the closing party in August 1959 as well. Over a thousand people showed up, many dressed as the hotel's previous guests - including Valentino, Chaplin, Clara Bow, and even Nazimova herself. Her 1923 silent film "Salome" was screened at the party as a tribute to her.
Presently, the former Allah location serves as a nondescript strip mall that contains a McDonald's, and a Washington Mutual Bank. For years after it was leveled, a model of the hotel was on display outside the bank building, encased in glass. It was moved inside the bank for a time, but now the model is gone as well. This video shows what's left of the famed hotel:
See more vintage & current Hollywood photos on my
Hollywood web page.