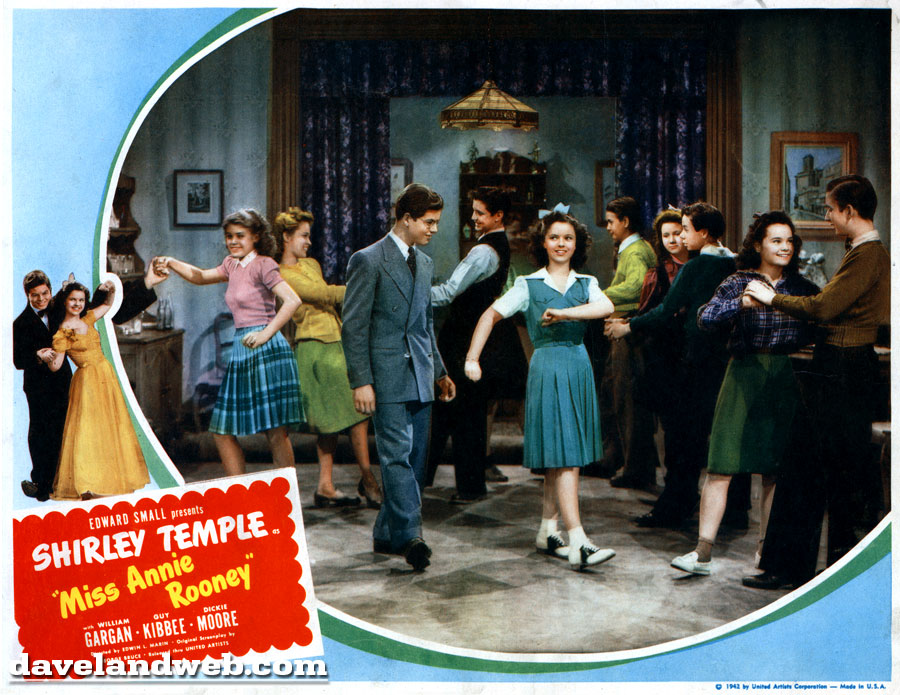 Despite the skyrocketing stardom of her toddler years, Shirley Temple's career stalled out in her teen years, especially after the release of the B-movie, "Miss Annie Rooney," (1942). It would take the producer of "Gone With The Wind," David O Selznick, to help put Shirley back into the running.
Sensing a place for her in his next picture, "Since You Went Away," Selznick signed Temple on to play Brig, the teenage daughter of the film's lead, Claudette Colbert.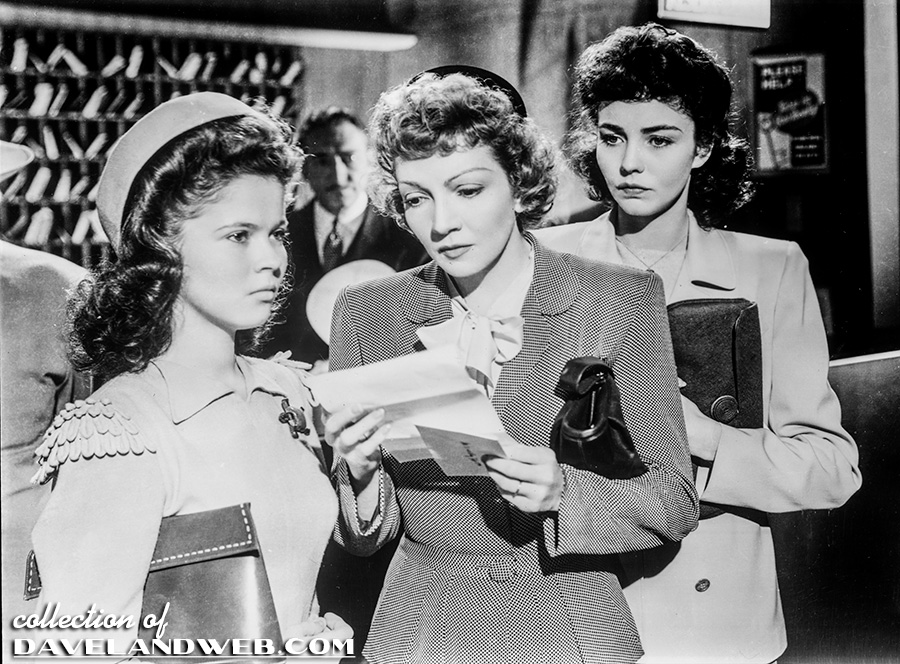 "I thought I'd been signed on to work for the greatest film producer in the world. I could not have been more thrilled," remembers Shirley. However, she only made two films for the great man himself, with the other being "I'll Be Seeing You." Again, she played a supporting role to the film's leads, Joseph Cotten & Ginger Rogers. Shirley garnered critical acclaim for both roles, and it appeared that she was on the verge of a comeback.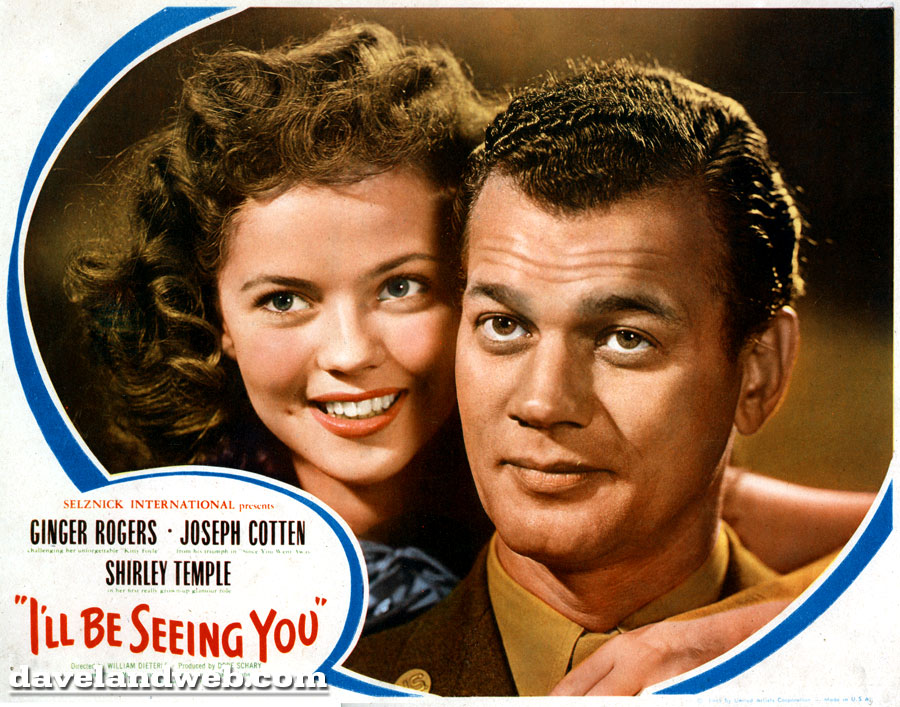 Instead, Selznick quickly lost interest in her budding career. "I was loaned out for the rest [of the films on my contract]. They did nothing for my career, and Selznick made a lot of money [from the loanouts]. David concentrated on Jennifer (Jones) and let everything else fall apart." The already married Jones became the obsession of the already married Selznick; her spouse was actor Robert Walker, his was Irene Mayer (daughter of MGM's mogul Louis B. Mayer). According to Shirley, Selznick was no stranger to the casting couch: "If you walked into David's office and his shoes were off, watch out!"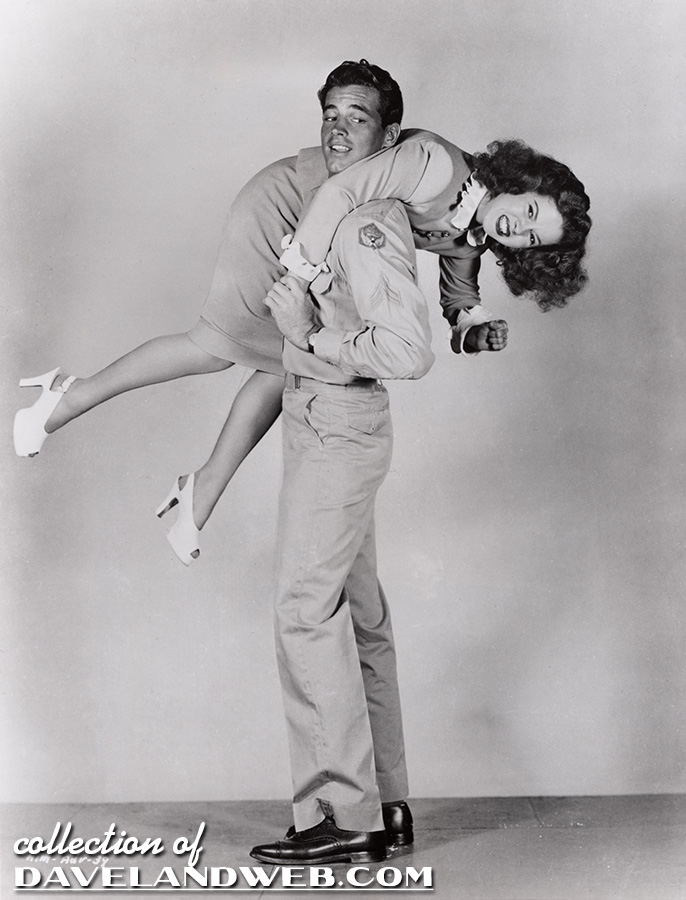 Although he lusted for Jones, Selznick wanted to keep Shirley from being too sexy: "David wanted them (my breasts) strapped down, but I refused."
"Since You Went Away" was directed by John Cromwell. "Cromwell was not the most inspiring director," recalled Shirley in her autobiography "Child Star." The film took 127 days to shoot. "David kept expanding Jennifer's role, and every afternoon she would disappear for an hour or two with him. No wonder the movie took forever." Still, filming was not all drudgery. "Since You Went Away" casting agent Henry Willson (best known for discovering Rock Hudson) invited the young stars to his Beverly Hills home for cookouts. "Some of us were still teenagers, and Henry kind of acted as our chaperone. He always encouraged us to play charades at these parties. He thought it was good training for young actors. But he never played. Henry just watched." Occasionally, he would hold a seance. Henry would hold the girls (and boys') hands. "We were able to raise the table just by concentrating," said a straight-faced Shirley.
Here's a photo of Shirley with Henry Willson, dancing at Ciro's nightclub, March 1945; Bob Hope is visible on the right: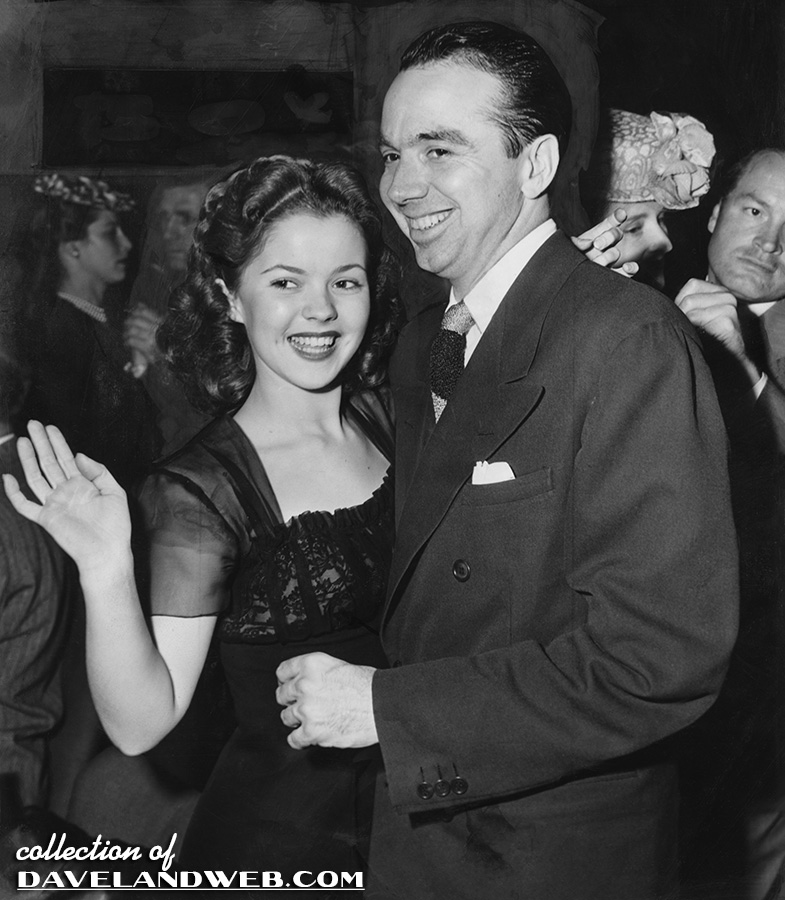 The caption on the back reads:
"INSIDE HOLLYWOOD By Nat Dallinger. Week ending March 15, 1945. For immediate release - #9. Photo by NAT DALLINGER. Hi there, says Shirley Temple, as she treads a conservative mazurka at Ciro's with film executive Henry Willson. Those dimples are still there, though the blonde curls have turned a darker shade, so Shirley's becoming as pretty a young lady as she was a child song star."
Eventually, Selznick & Jones got their divorces and were free to marry each other in 1949. They stayed married until Selznick's death in 1965.
Shirley's career hobbled on for another few years until she got a divorce from first husband John Agar. Here's Shirley with attorney George Stahlman, filing for divorce from Agar on December 5, 1949.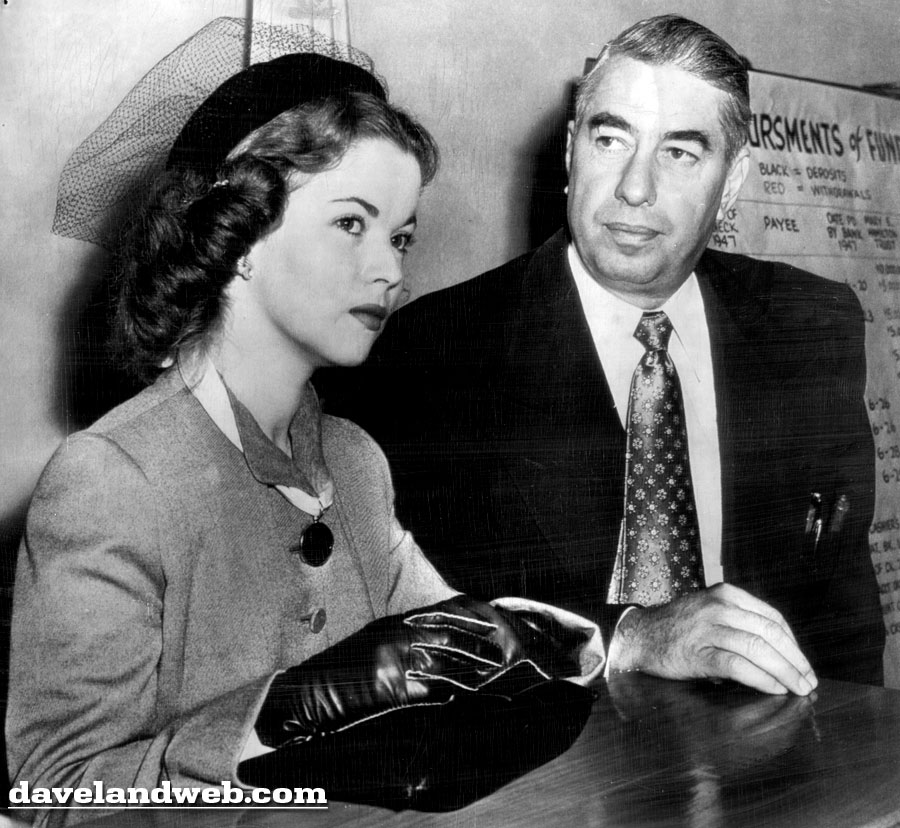 A followup trip to Hawaii not only provided Shirley with a getaway from the press, but a new love interest, Charles Black. Here's Shirley in December 1950, posing with Black and showing off her wedding ring (they had married on December 16), while announcing her retirement from Hollywood.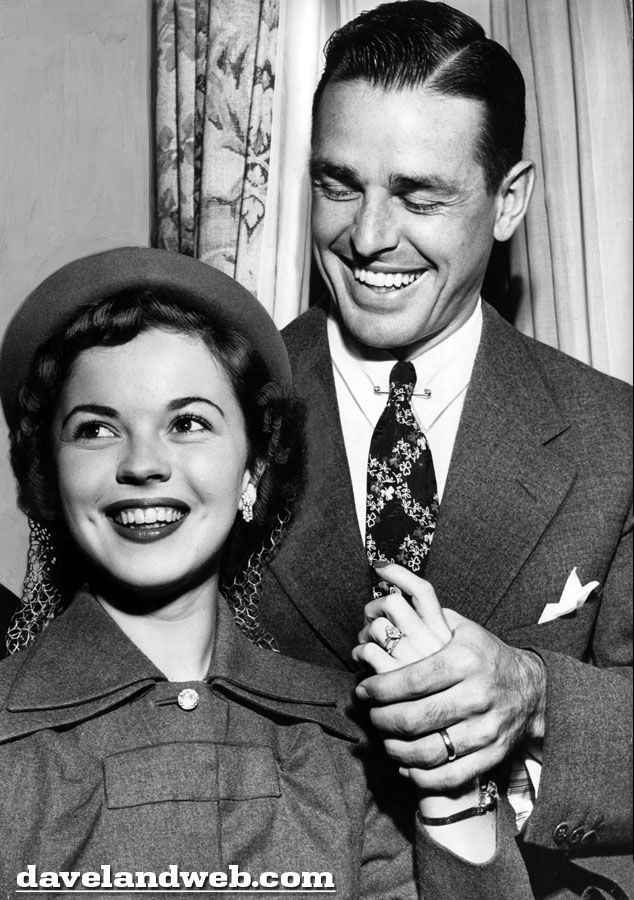 In Hollywood, neither Selznick nor Temple matched the blockbuster success of their early careers. In Shirley's case though, the second half of her life has been equally fulfilling as a wife, mother, and a top-notch Ambassador. Obviously her early training as a child star paid off in spades!
To see more Shirley Temple photos, visit my regular
website.