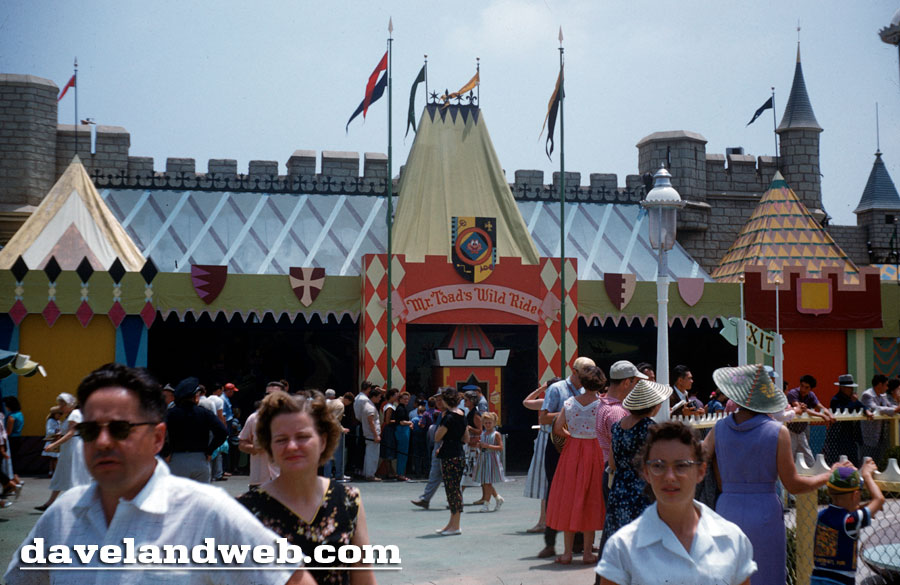 The last slide from this 1955 batch shows the façade of Mr. Toad's Wild Ride attraction.
Zooming in for a rare glance of the Ken Anderson mural that graced the entryway: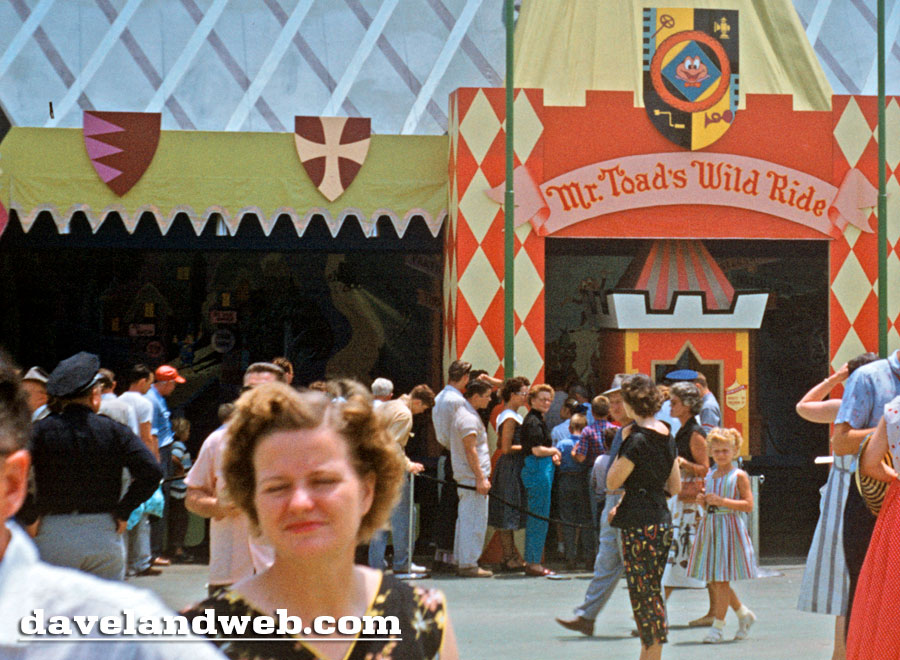 Using this as a transition to the next batch of images, this 1960's BW negative yielded this clear view of young guests awaiting their next trip to Hell!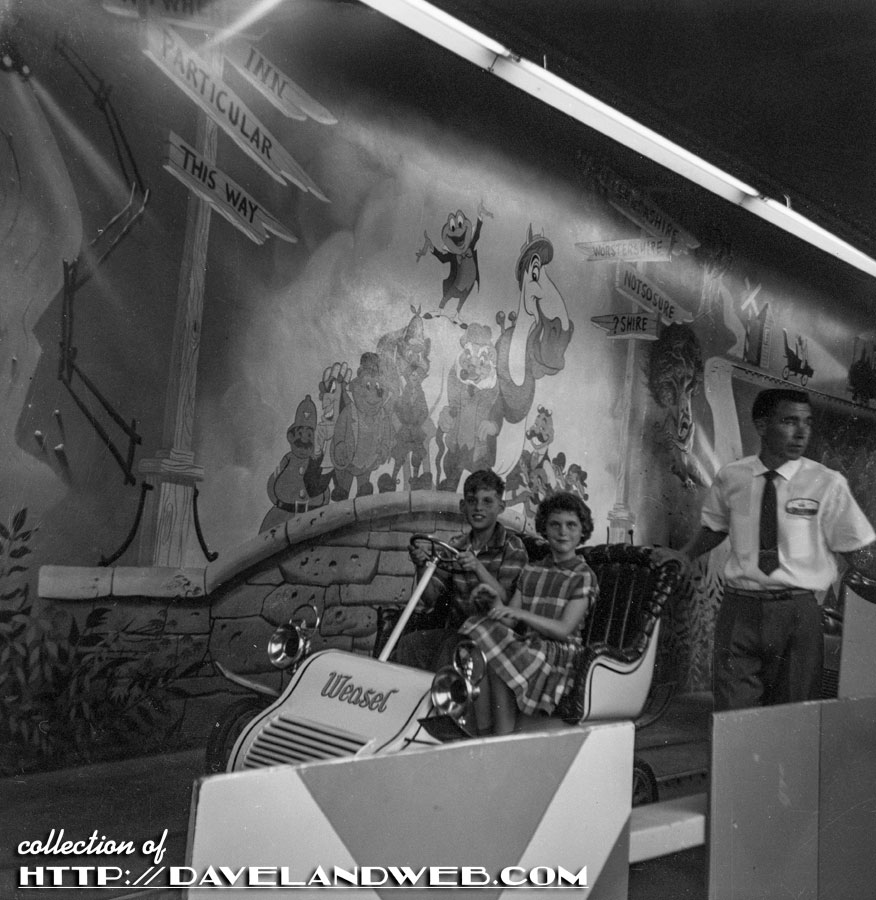 With a little Photoshop stretching and pulling, you can see a fair approximation of how the mural would look straight-on:

Follow my Daveland updates on Twitter. See more vintage & current Disneyland Mr. Toad photos at my regular website.