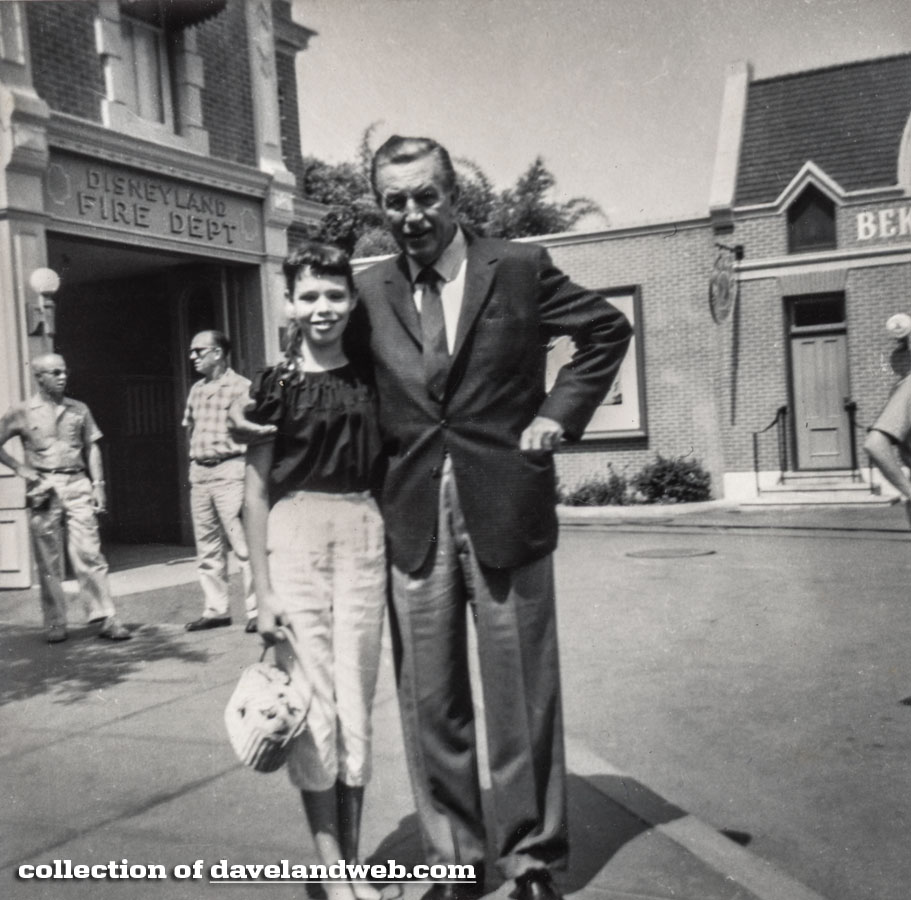 This lucky young lass happened to run smack dab into Walt in front of the Town Square Fire Department, and as usual, he was gracious enough to stop and pose with her. Walt was a celebrity in his own right, as he appeared weekly on practically everyone's television set on the Disneyland TV show that helped finance the park. Imagine this girl's thrill when she got to see the genius behind the park that she was visiting.
Here's a previously posted shot of Walt over in Tomorrowland, happily posing with a group of children. They sure are happy with their good fortune!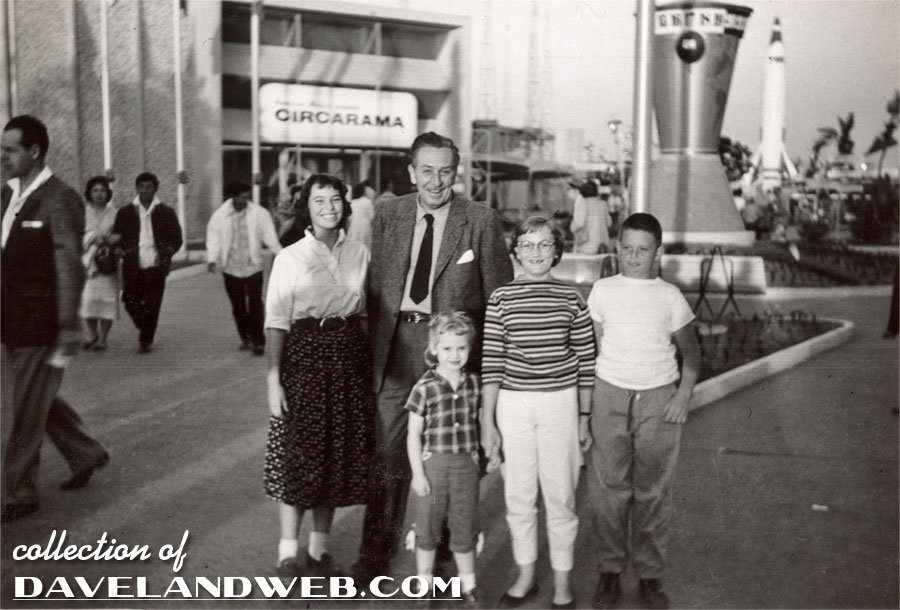 Just how famous was Walt? He was so famous that in this July 27, 1955 candid, the photographer went to the trouble of putting an "X-marks-the-spot" to show Walt's backside so that everyone would know for posterity that he/she had captured Walt on film.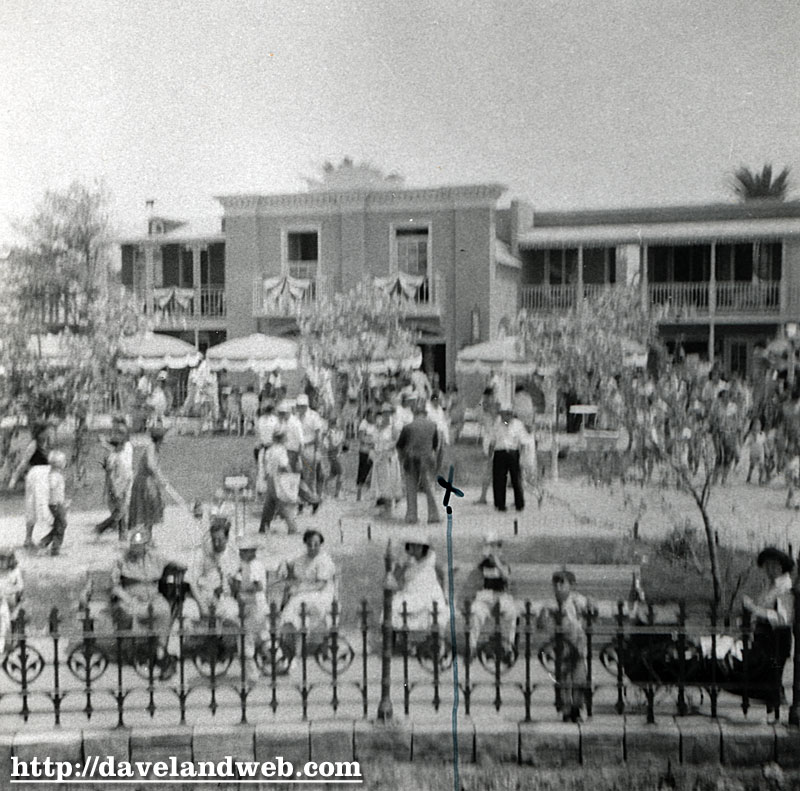 These photos show how different times are today. There is no way that a celebrity of Walt's magnitude could walk through the park unaccompanied without being mobbed or hounded by the paparazzi. Looking around, you can see that there is no mob scene and that people are not acting unruly or shoving others aside to get a photo. I've said it before and will probably comment on it again; it would be much more interesting for some of the Disney fan sites to write about how the guest has changed over the last 50 years rather than endlessly bemoan about how the park has changed. It might make some of those changes easier to understand.
See more Disneyland photos at
my website
.