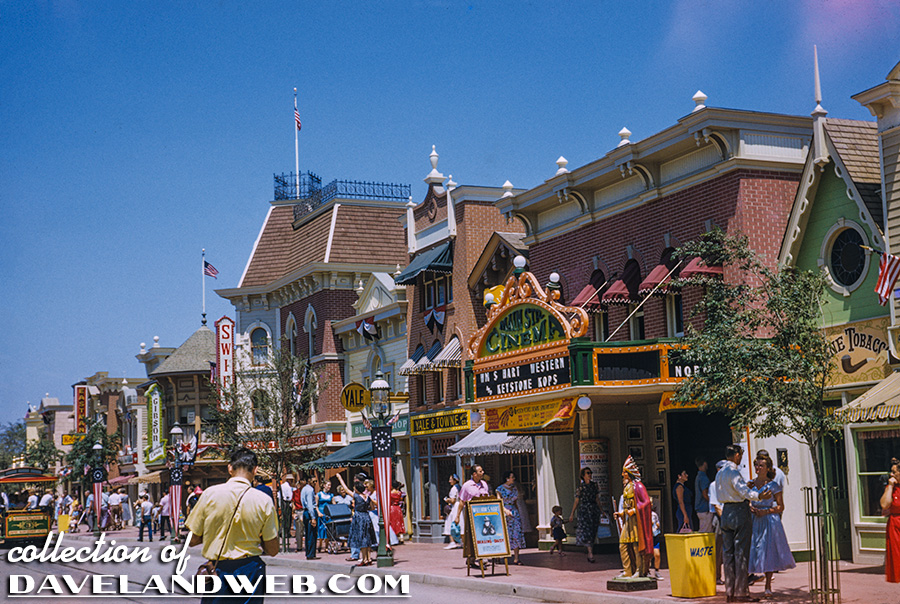 Back to the first summer at Disneyland, 1955 and we are still on Main Street U.S.A.; silent screen cowboy William S. Hart is the featured act at the Cinema. The Wooden Indian stands guard in front of the Tobacco shop, and the trashcans look extremely temporary. The park hadn't quite gotten around to the famous themed trash containers that it is now known for.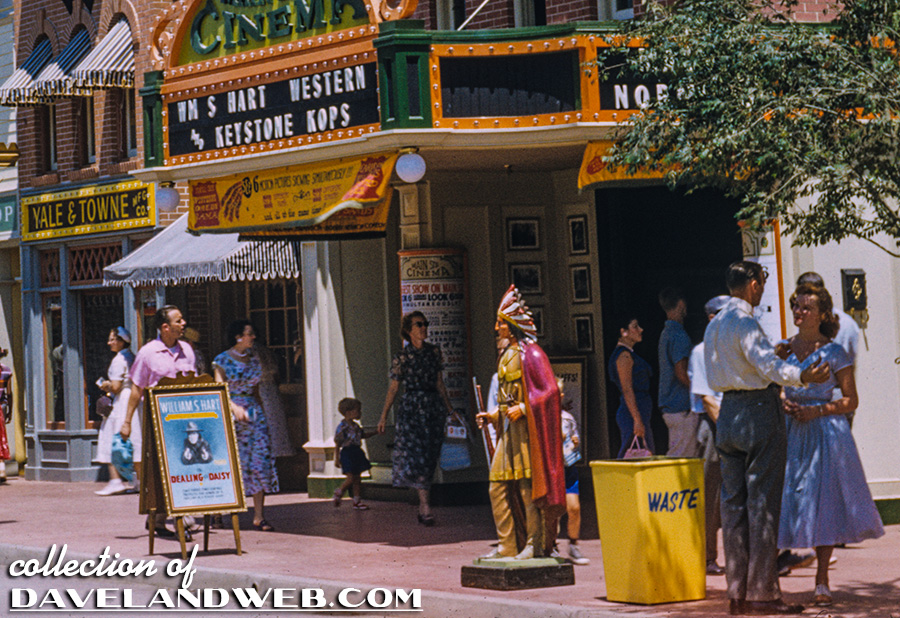 A few shots of the Swift Market House, including a closeup of the windows on East Center Street.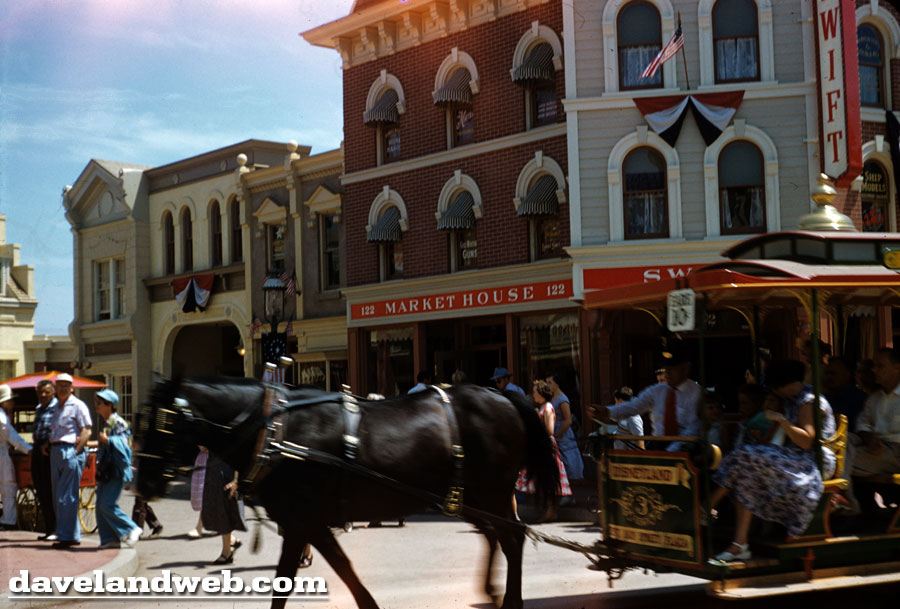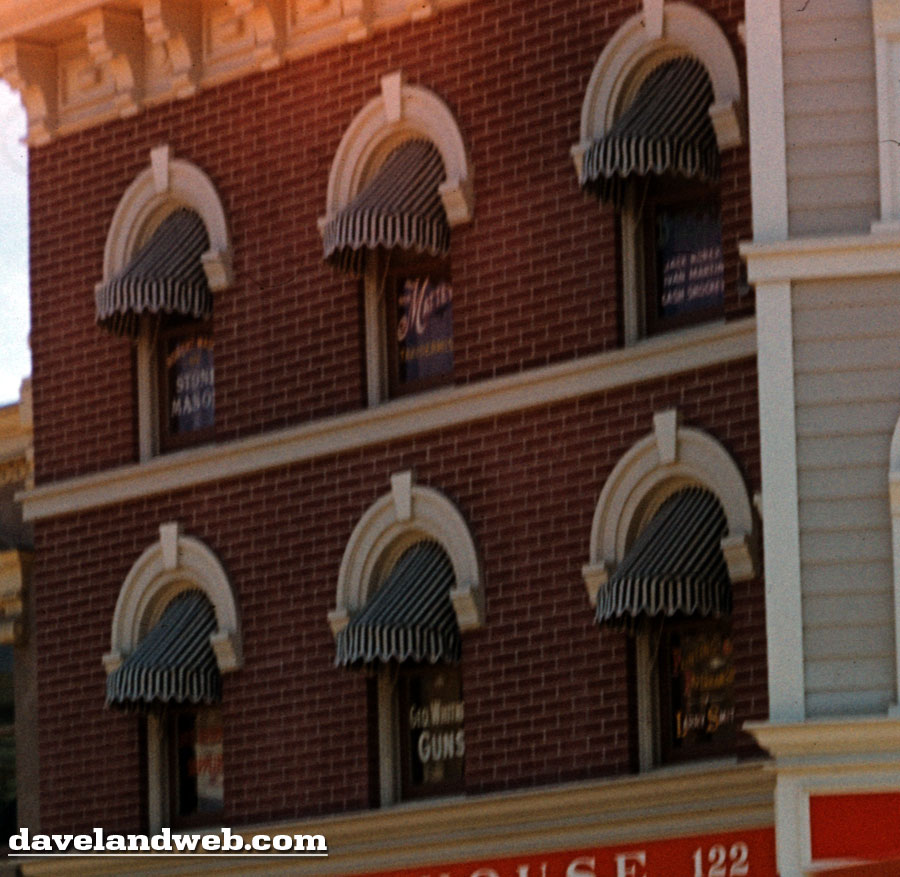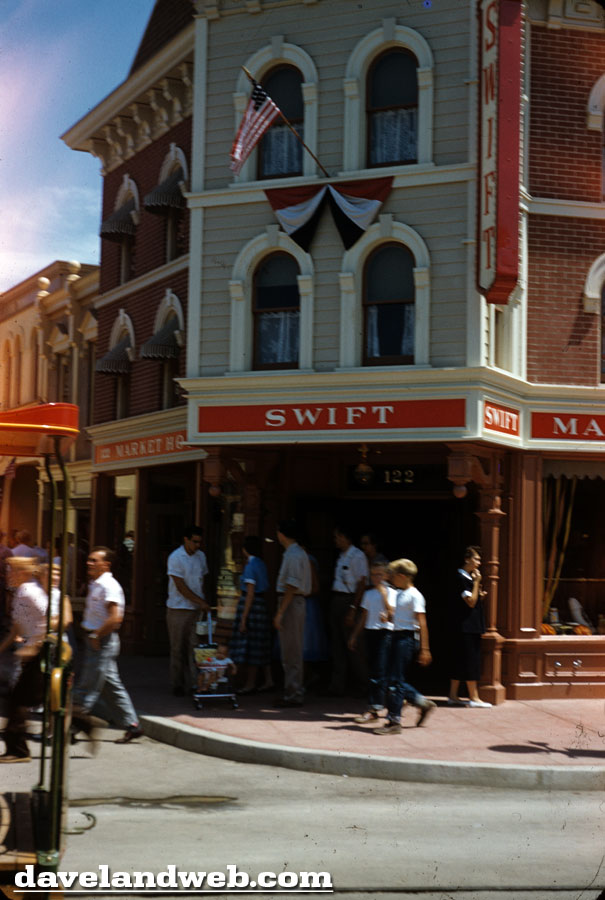 I leave you off in Tomorrowland, amongst the long line of guests standing by the Moonliner, waiting to see the Rocket to the Moon attraction.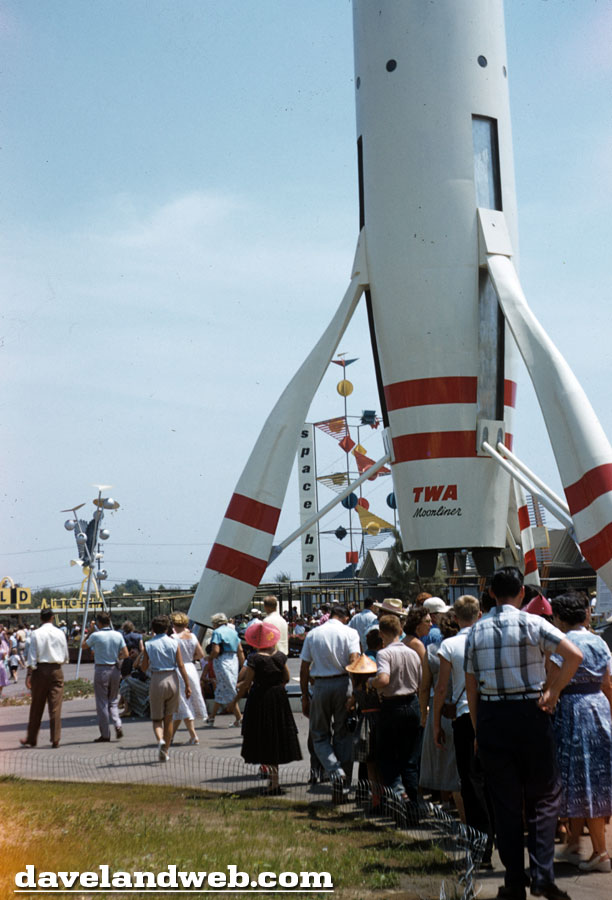 See more Disneyland Main Street U.S.A. photos at
my website
.