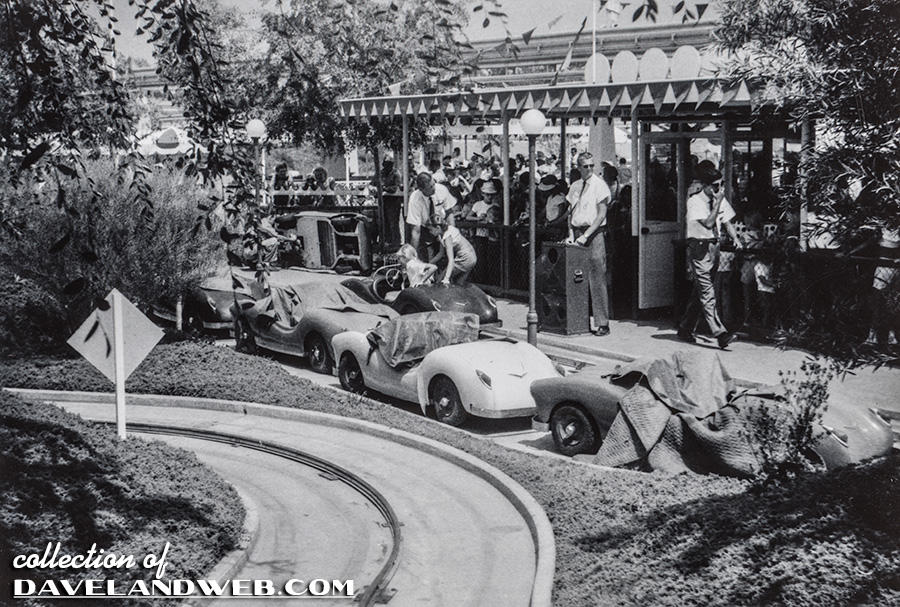 In today's double-shot Midget Autopia view, our young lassies are just getting into their vehicle. Although this group of photos is undated, I am guessing that they are probably 1959 to early 1960's range.
In shot #2, the lassies are zipping around the scenic course. Today, it is hard to believe that at one time there were actually 3 Autopia tracks at Disneyland. Today, the thrill of driving a car at Disneyland suffices with 1 large track.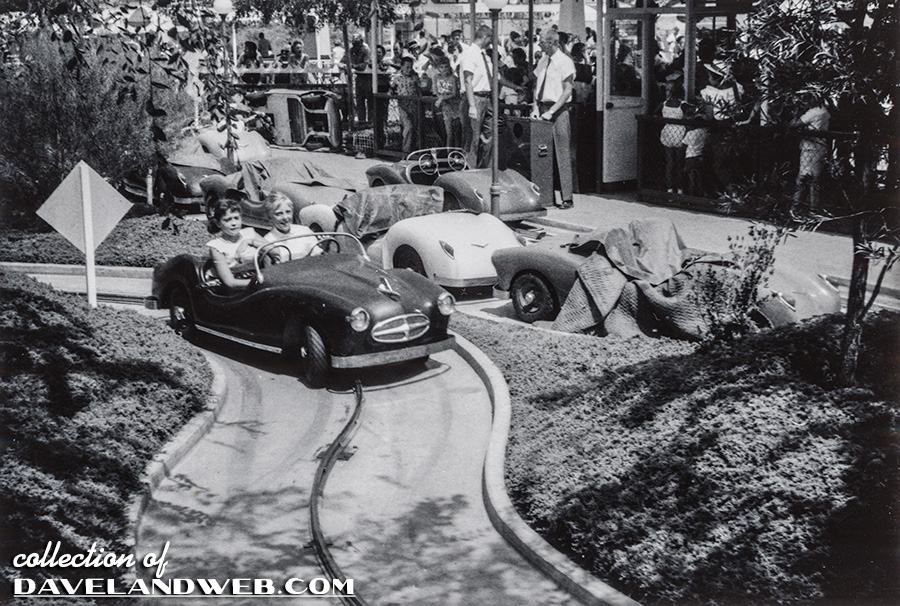 This previously posted photo best illustrates where the old Midget & Junior Autopia tracks used to exist in Fantasyland: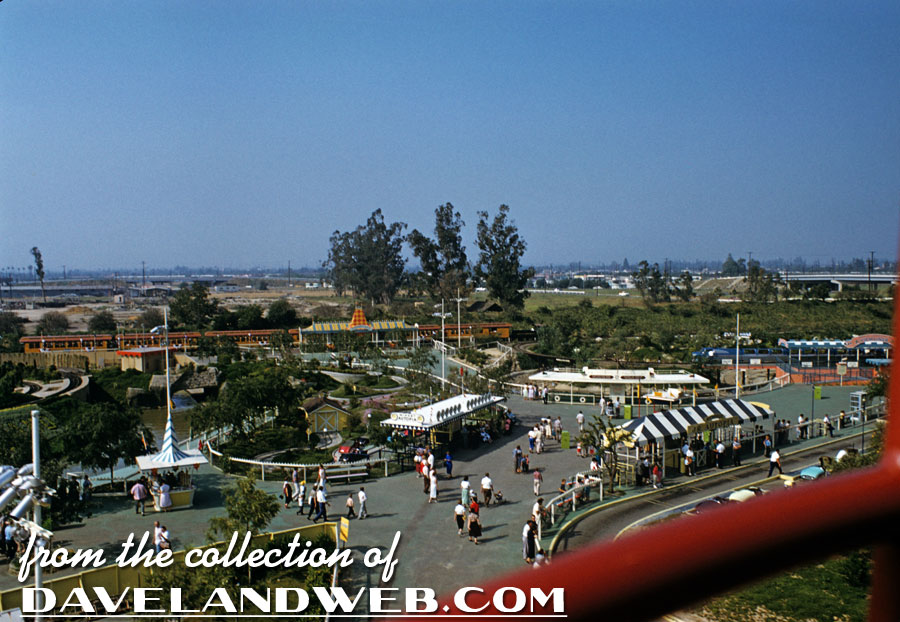 Thanks for all the well wishes yesterday! See more Disneyland Autopia photos at
my website
.